I have been thinking of my best way of giving back during this pandemic 2020 crisis .  I've been busy experimenting with different ways of designing what I think would be a perfect mask, one that is NOT medically protective, yet still somewhat protective. Because I love to sew I would like to share how to DIY(do it yourself).
I am engaged with a facebook group one that is giving back during this pandemic 2020 crisis and  is connected with healthcare facilities and hospitals where the need is currently great.  Through this group my masks have been and will be distributed to those in need at this time.  The fashion and the sewist community has responded incredibly well in helping out.  For those of you interested in Colorado companies that have expanded to other forms of making PPE(personal protection equipment) check this out.
As I experiment I am committed to produce some of these masks quickly for their use.  Because I am a one woman operation I am limited to any kind of production.   In an effort to help, I would like to share what I've come up with for the end product, if you are able to sew masks, here is what I've researched.  The best pattern and instruction  I've used is from this Video which I then added my own version of what I think is helpful.  I use an electric sissor for this project as I am cutting more than one out at a time.  Since I have very little cotton fabrics on hand I am cutting into a king sized sheet that is cotton and polyester.  It's best to use cotton as suggested in the video I just shared.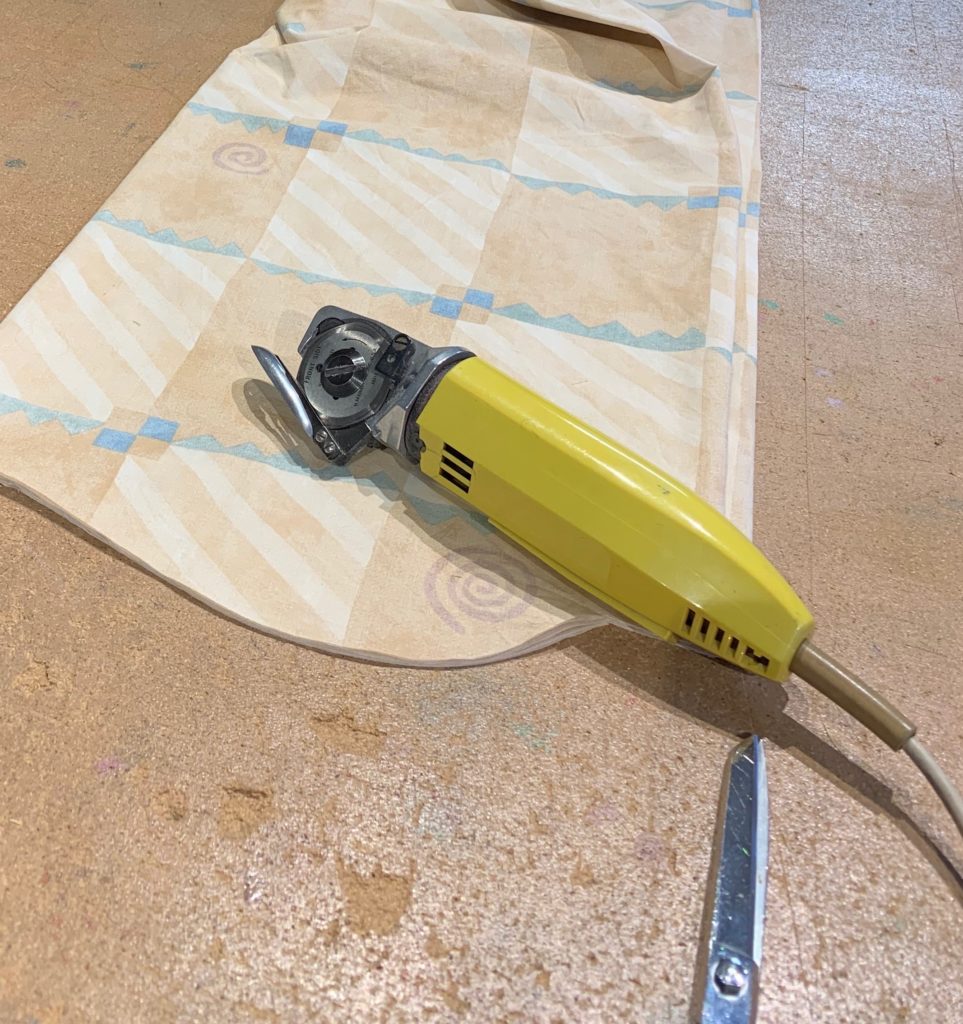 Sheets cut up for mask making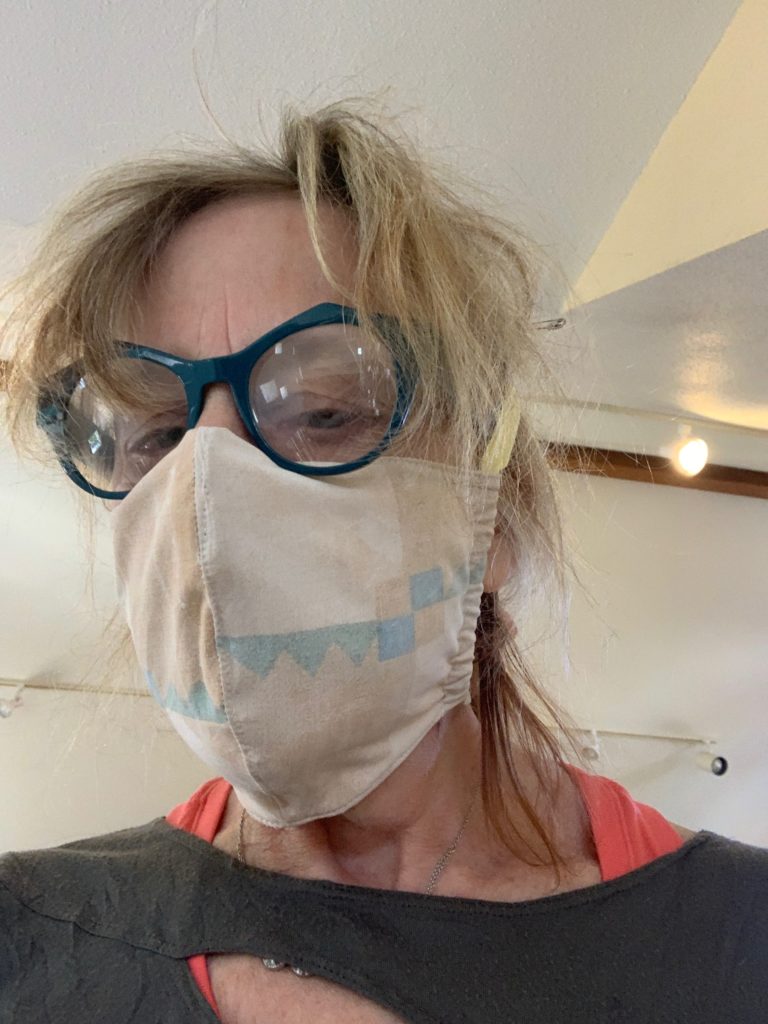 Finished mask
The mask is itself is relatively easy to construct.  I've chosen not to incorporate the nose wire or the pocket for extra filters. I am also using my knit stach (100% Cotton) from tee shirts that I have in my closet to create a softer feeling against your skin.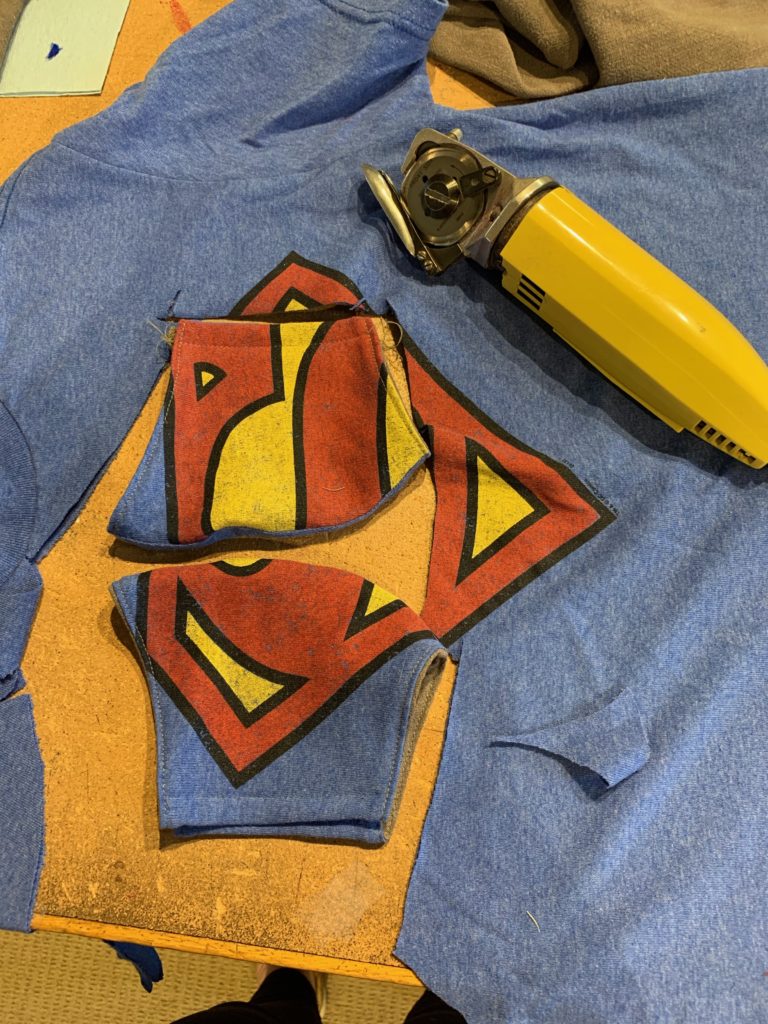 Tee shirt cut up
The quick part for me is adding the adjustable strings for individual fit.  Instead of stitching each string at the corners, which is time consuming, I suggest stitching a casing at the ends of each side (from ear to chin-think of it like a waistline drawstring casing).  Stitch the string which I am cutting to 54″, there is only one string to be inserted in both side casings and then tied at the crown of the head.  I knot the end of the strings to keep it from falling out and tack the string at the center of the casing so it does not get lost when washed.  When worn, it can be adjusted tight against the chin so there is no opening to allow debris to filter in.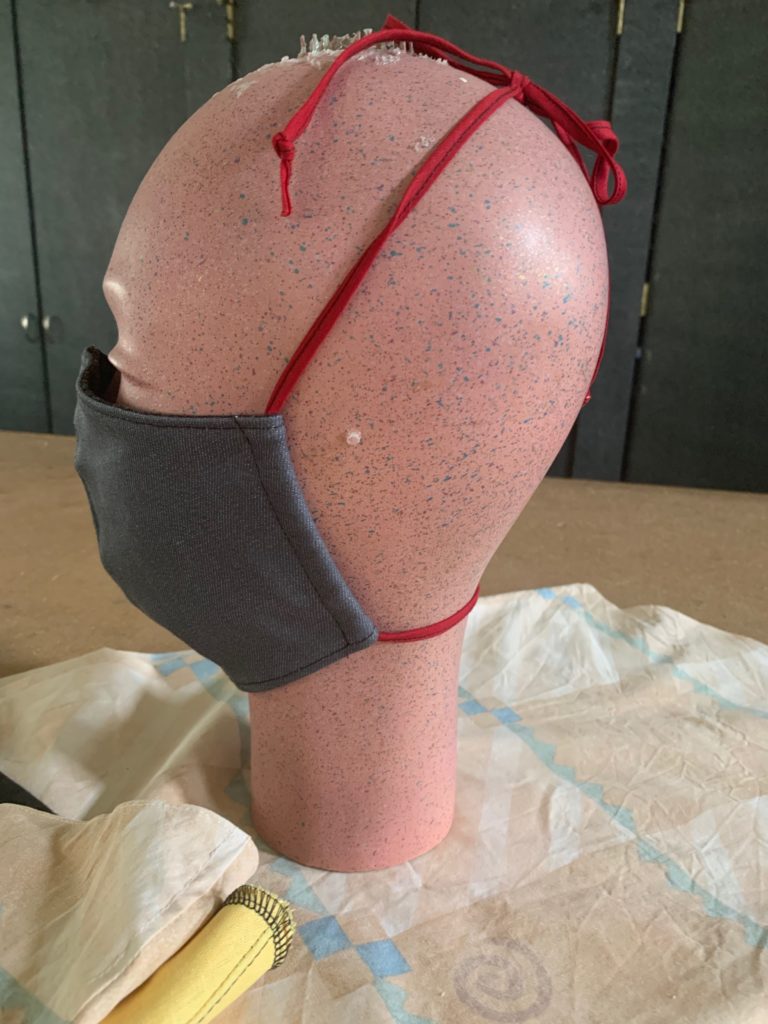 I will continue to incorporate making these masks on a daily basis, in addition to my current work– but any extra help from the community is greatly needed.  If you have questions reach out here and I can connect you to the authorities I know that are distributing DIY masks.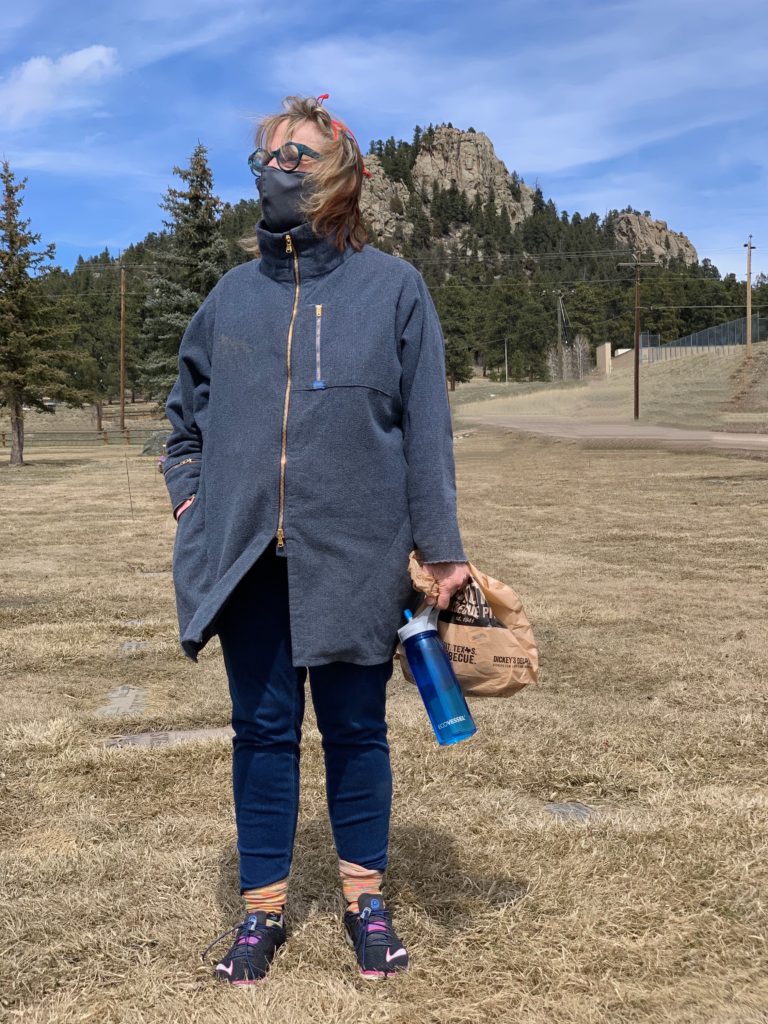 Here I am wearing my mask on the somber side.
Here are some other links that may help you decide which way to make your own mask. Make your own mask.  The New York Times how to make face mask.  NPR came out with a very informative article read it here.
Important tips:  When you wear your mask, be conscious of how you take it off, be sure not to touch the fabric part of the mask. When you come inside from wearing it, be sure to ALWAYS wash it in warm water with detergent after each wear.  One never knows where the virus molecules will land.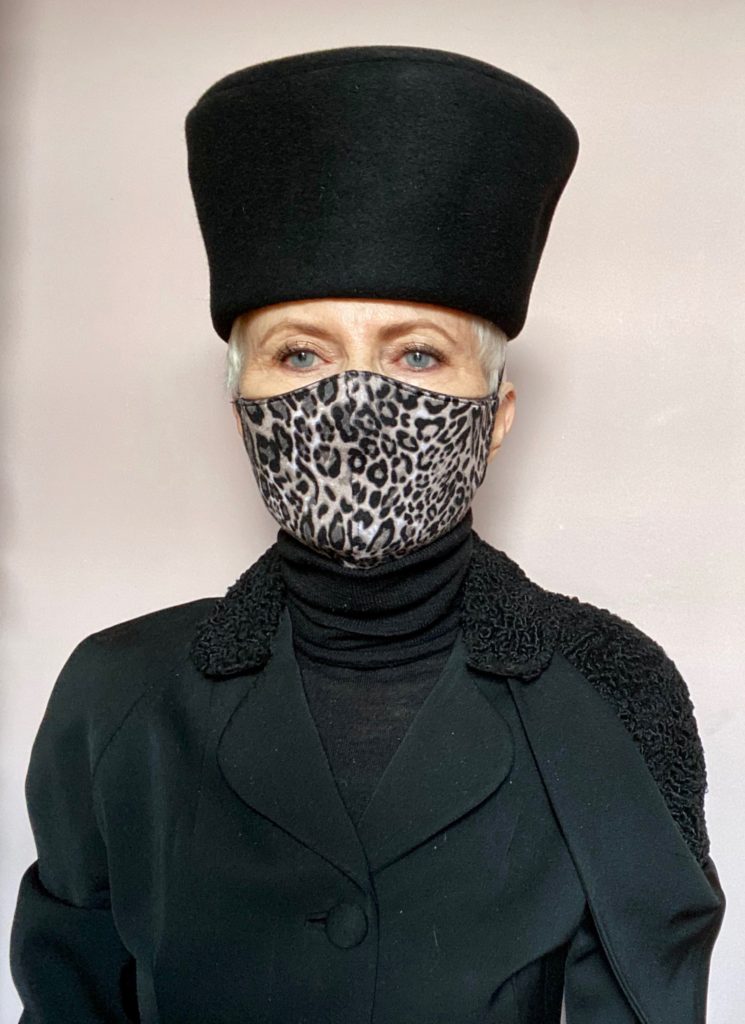 WEAR MASKS WHEN GOING OUT  You protect me, I protect you
Happy sewing.
Stay safe and stay home.