Mending cherished textiles in the form of clothing, shawls, and sweaters has been at the forefront of the fashion and textile industry for some time. It extends the life of the garment and supports a less wasteful existence.
By working with your hands, the process of mending also calms the mind and allows you to think deeply about things that are personal to you. It's about the journey and not the destination although, in this case, the destination can have a beautiful visual effect. I shared my personal mending techniques with clients and friends at my private atelier last month and found that there is great interest in the age-old practice of mending.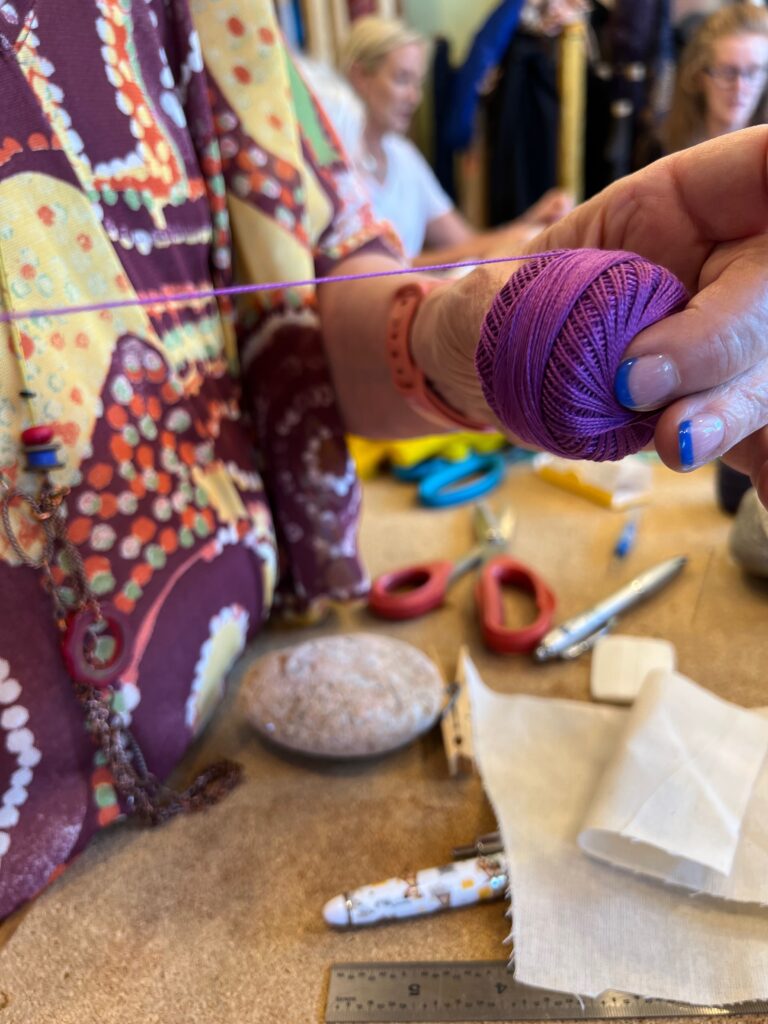 There are a few reasons why the art of mending matters has such appeal. By repairing a garment you gain a better understanding of it from a construction standpoint and connect yourself in a way to the original maker.
"When we spend time patching, stitching, darning, or otherwise fixing torn fabrics, we ultimately deepen our understanding of quality, composition, and craftsmanship."  —Excerpt from Mending Matters
Repairing a favorite garment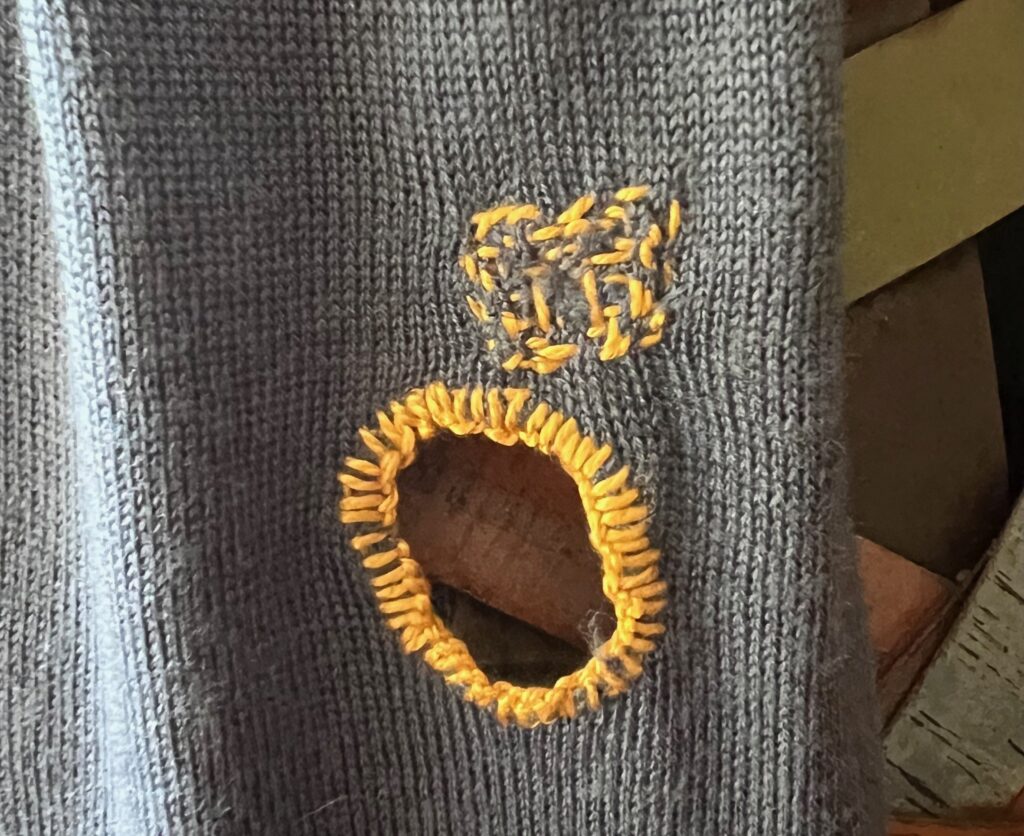 There's also the environmental aspect. Mending can be a counterpoint to the dark side of consumption in the fashion industry. Lily Fulop, author of Wear, Repair, Repurpose: A Maker's Guide to Mending and Upcycling Clothes, writes that "mending is an act of resistance — a rejection of the sort of capitalism that puts profit before the planet." She even coined the term 'Craftivism' noting that the act of mending clothes is a form of activism that sends a message about reducing waste and minimizing environmental damage.
Mending can also improve your mental well-being. Taking time to do something with your hands, like the simple act of stitching, can create feelings of awareness and joyfulness. Mending is proof of the possibility of renewal. It also helps to reduce 'eco-anxiety' because it's a concrete way to take action against the unsustainable practices in the fashion industry.
Working with your hands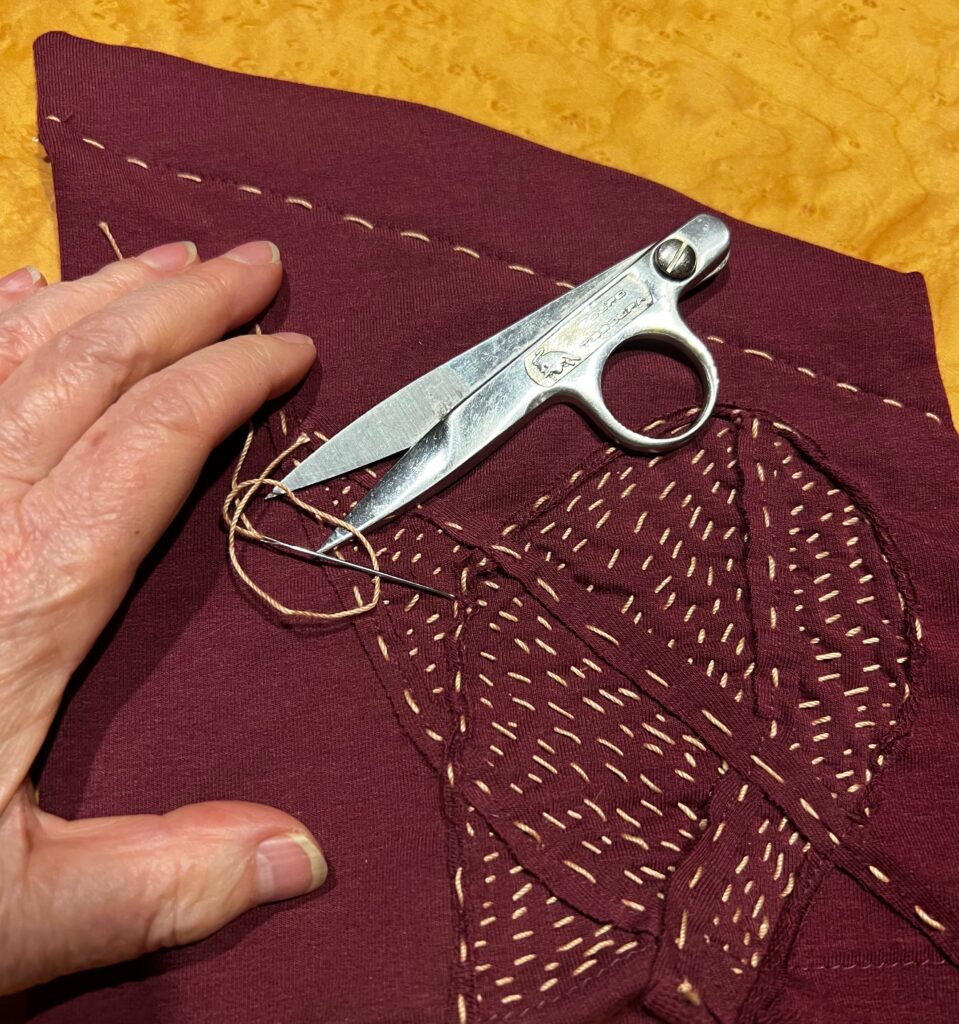 Teaching Mending Textiles in 2023
I will be teaching Mending Textiles Matters classes at The Art Student's League in Denver. (If these links don't work for you, scroll to the search box and select Fall Adult 2023, Brooks Luby, from the dropdown menu.) Dates are Oct 6, 2023 and Nov 17, 2023. Hope to see you there!