Today's feature from The Vault is our stunning, modern, stylish, Morgan dress made from a fancy neoprene fabric.  Neoprene is an active-wear fabric originally used for scuba diving and this is no exception including the gorgeous lilac color.   When first spotting the fabric in New York on a buying trip I was mesmerized.  I had no idea what I'd do with it – I really let the fabric speak for itself.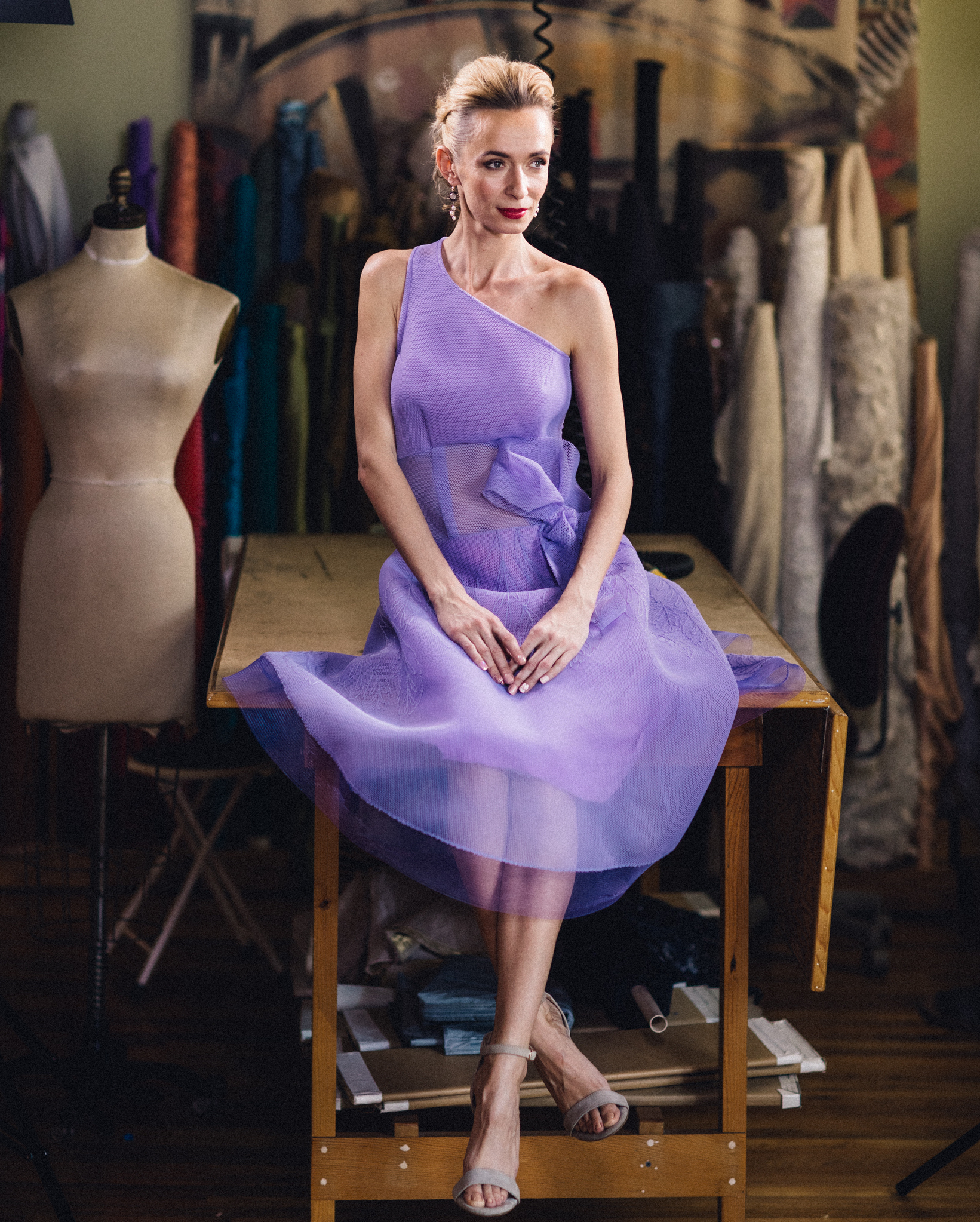 Details Matter
This beautiful one-shoulder design has a see-through waistline and embossed details on the skirt. Hand-stitching is a feature of slow fashion adding a unique, artisanal quality to clothing. The layered see-though skirt has a horsehair hem that creates incredible movement as it appears to float around your body.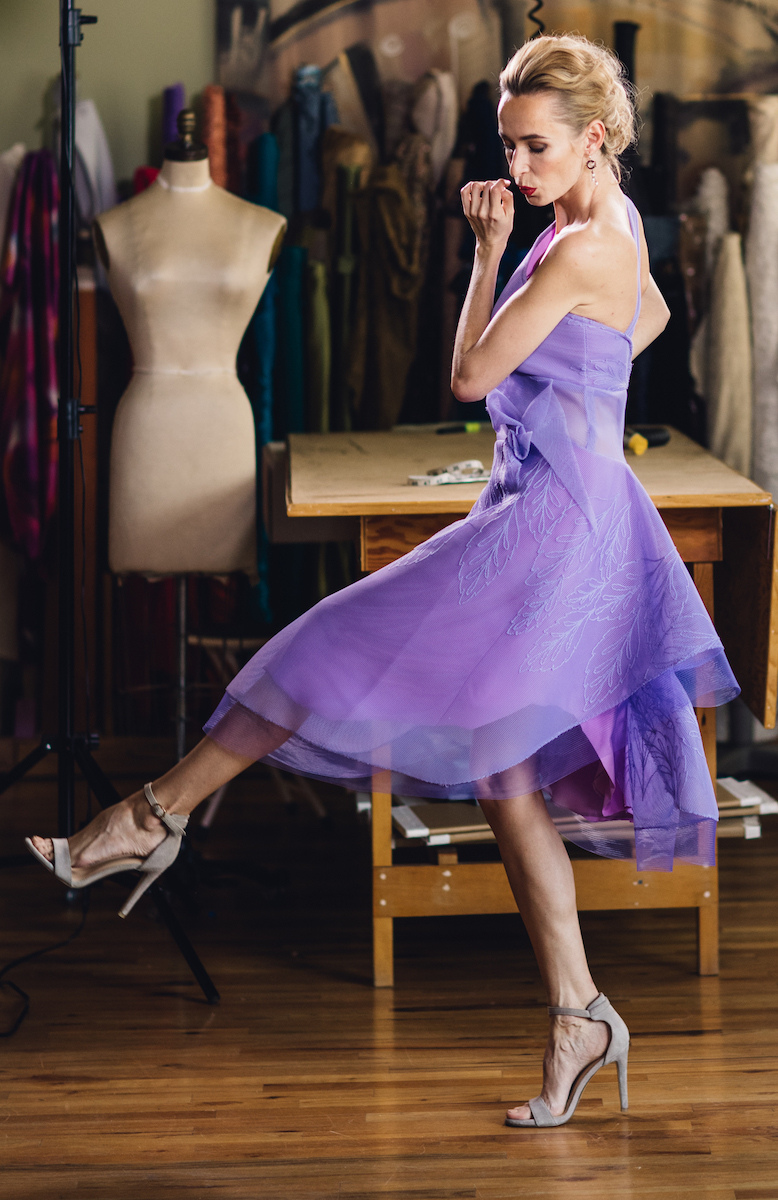 Compact for travel
The Morgan dress is a beauty, in addition, she's also tough.  Thanks to the unique materials this dress can be rolled up and packed away for traveling. Just pop it out upon arrival and you're ready for a glass of champagne!  Moreover, the color and design are perfect for summer garden parties, guest cocktail wear, social occasions, or even as a youthful Mother-of-the-Bride.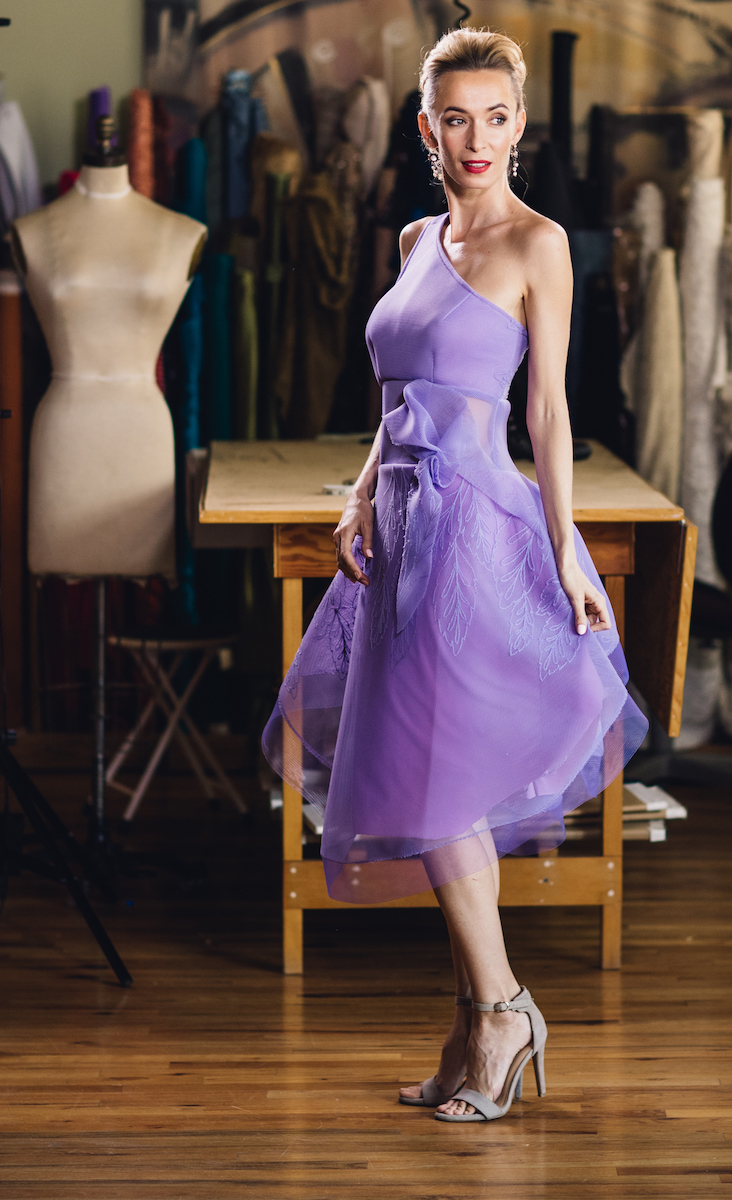 Watch for new neoprene pieces in the fall season. This material is taking off as a great option for everyday wear like dresses and jackets.  Exciting designs await the arrival of the new fabric.
Check out this find along with other unique pieces, looking for their forever homes.  As a matter of fact these are special, marked-down prices found at From The Vault.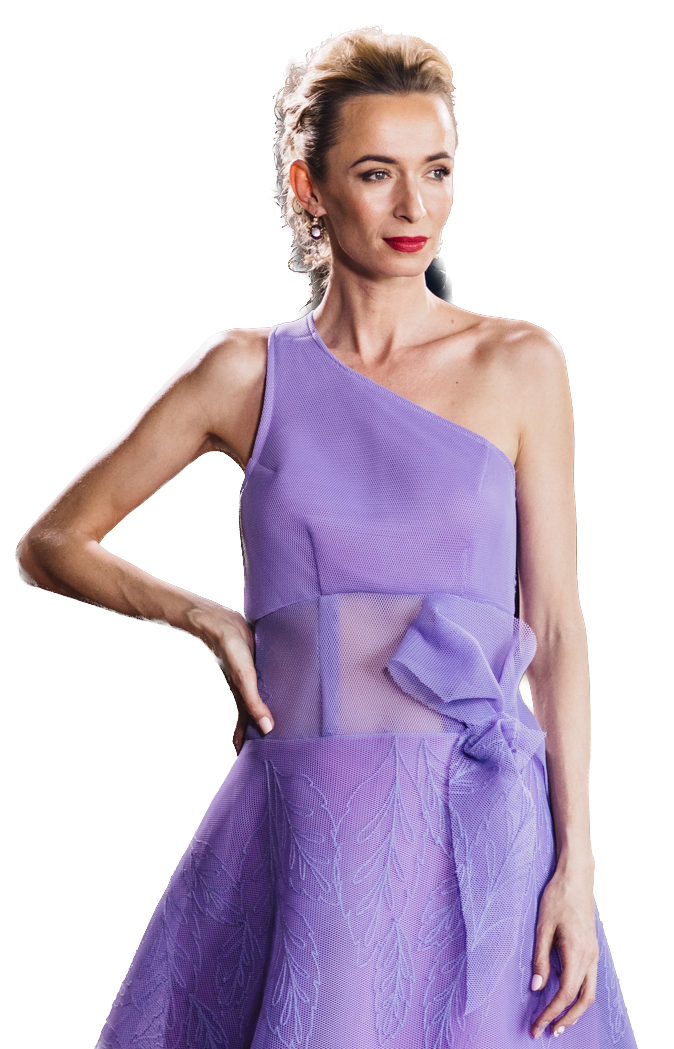 Model:  @dorotka777
Photographer:  @Hardysphotos