When Cheryl B. Englehardt from CBE music reached out to me to design an edgy bodice for her to wear at the 2023 Grammys I was all over it. Having our designs worn on The Red Carpet, Vogue Magazine and The Grammys are all dreams of mine since falling in love with fashion, at the age of 12.
Cheryl B. Engelhardt's album, "The Passenger" (written and recorded on a train), was nominated for Best New Age, Ambient, or Chant Album for the 2023 Grammy Nomination
Her Amtrak journey took her through the Colorado Rockies which she immediately fell in love with.  Turns out one of her best friends and collaborator (Kevin) grew up in my hometown of Lakewood, Colorado there was yet another connection for her storytelling.
Cheryl had been collecting the signatures of her friends,family and fans.  It was Cheryl's intention to take her fans with her to the Grammys awards presentation. What a wonderful idea to bring your loved ones along as passengers on such a joyous journey!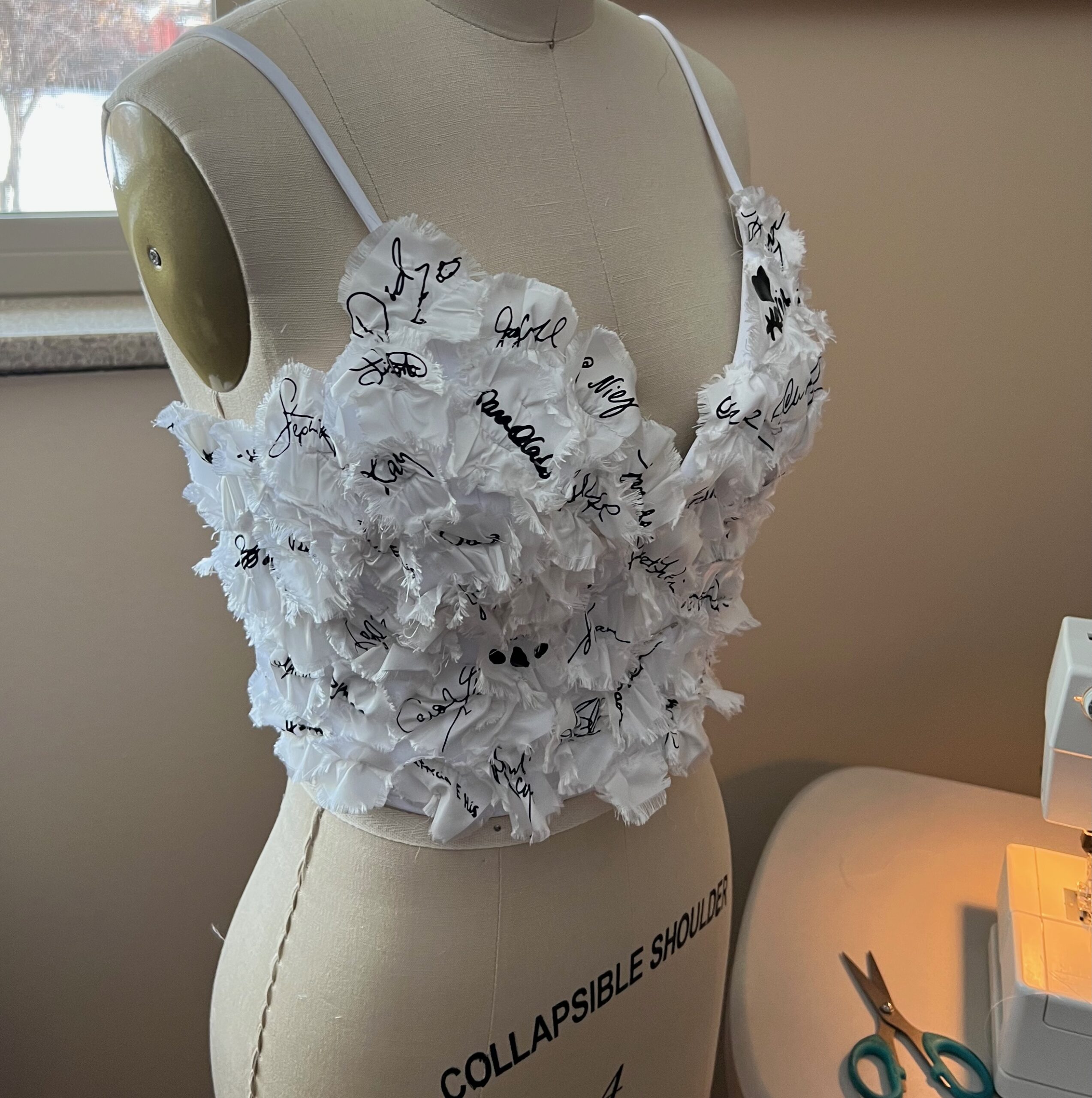 The Process
After many discussions with Cheryl we decided to have the signatures transferred onto silk taffeta, the same fabrication as the skirt.  I  took those signatures shaped and formed them and appliqued each one by one to her custom Brooks LTD bustier-crop top. Each edge of the 100+ appliques were hand frayed and stitched on a soft undergarment of knit  fabric allowing comfort and ease of movement the entire night.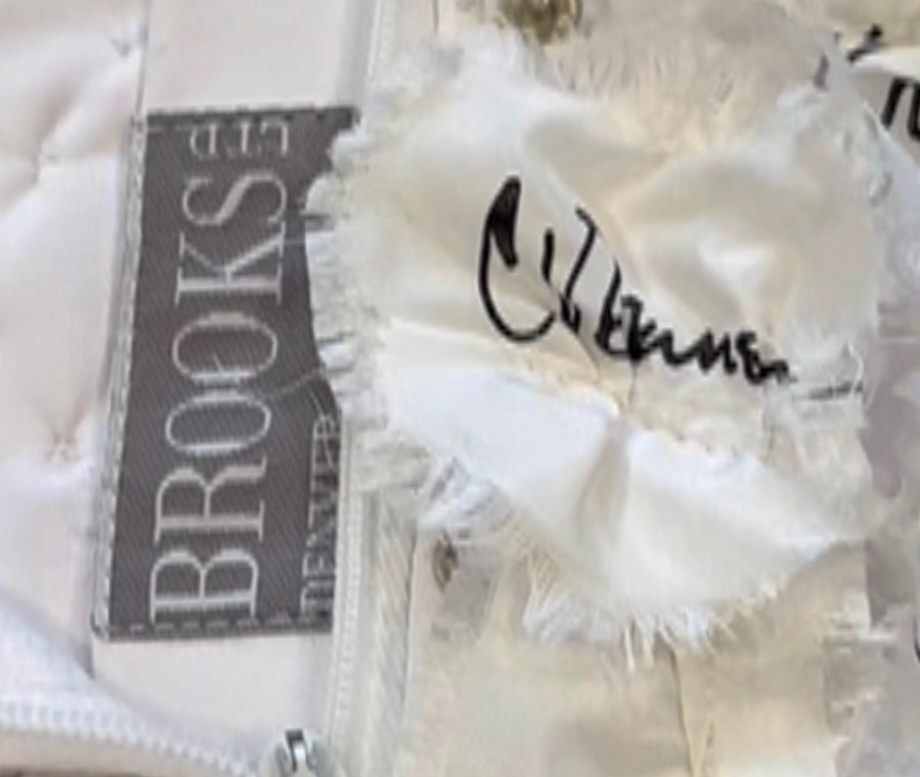 First, I did sketches of options for the top. Once she selected the style she liked(I gave her 3 choices) my work began.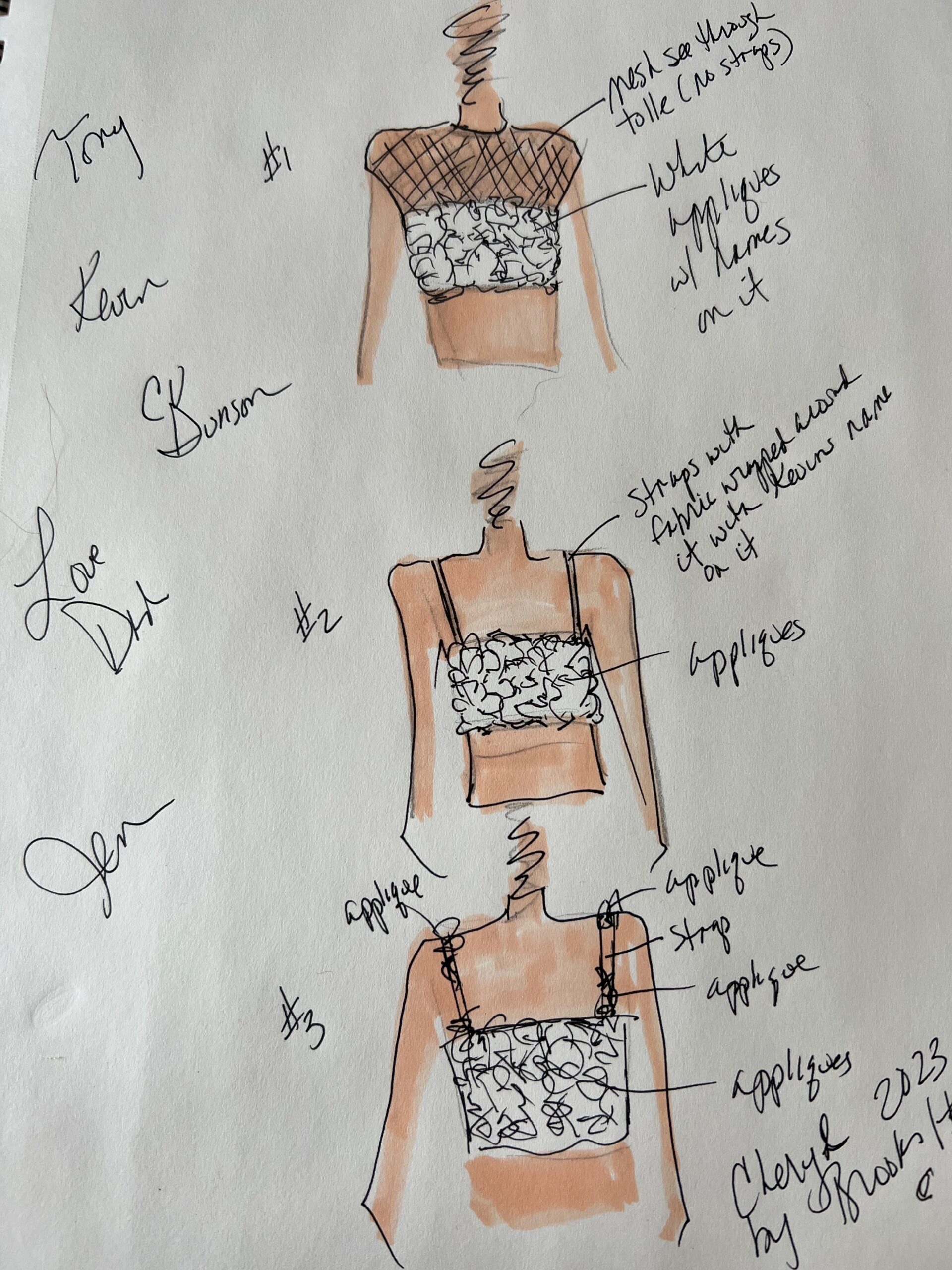 I draped the choice in muslin so she could see the vision(it did change somewhat).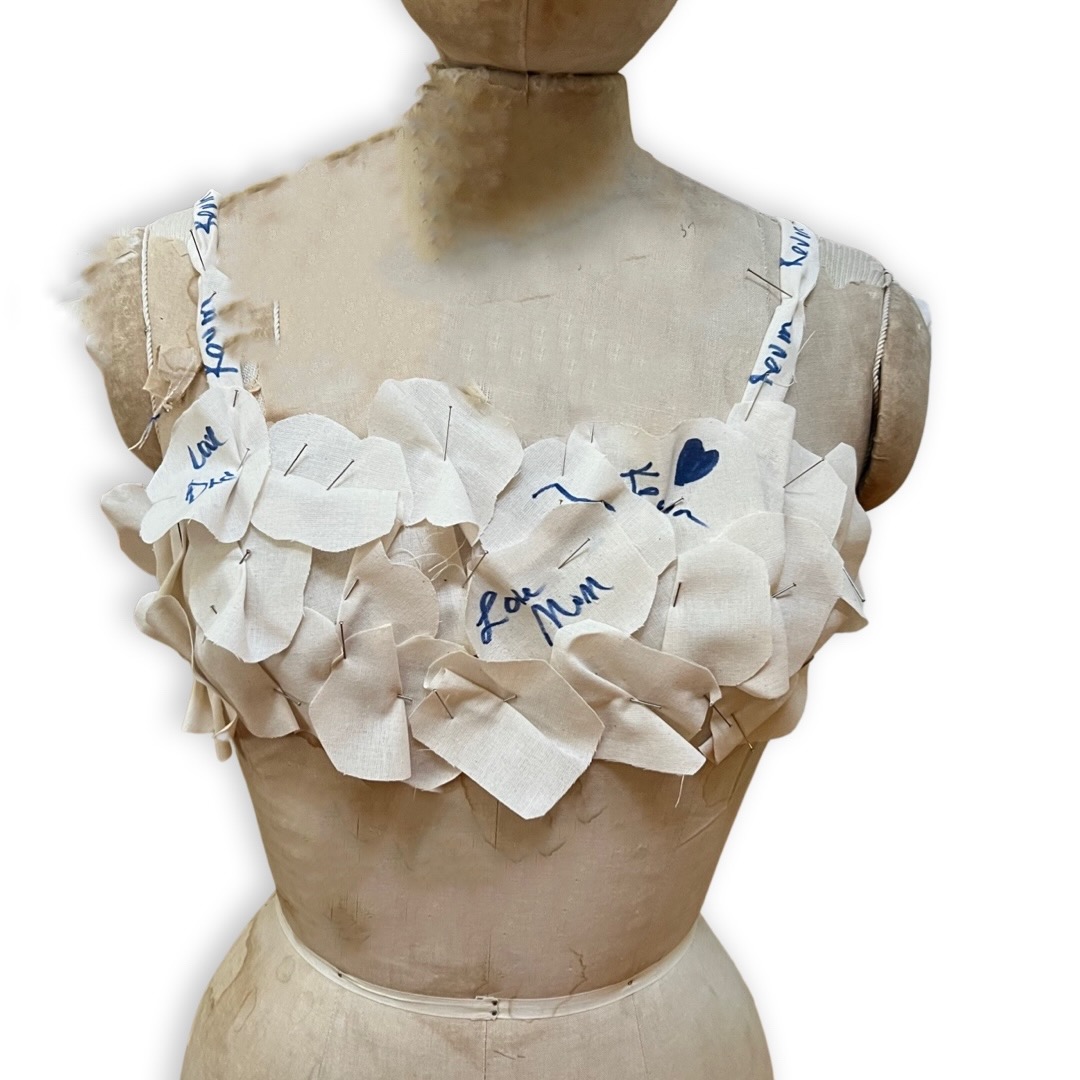 The tedious work.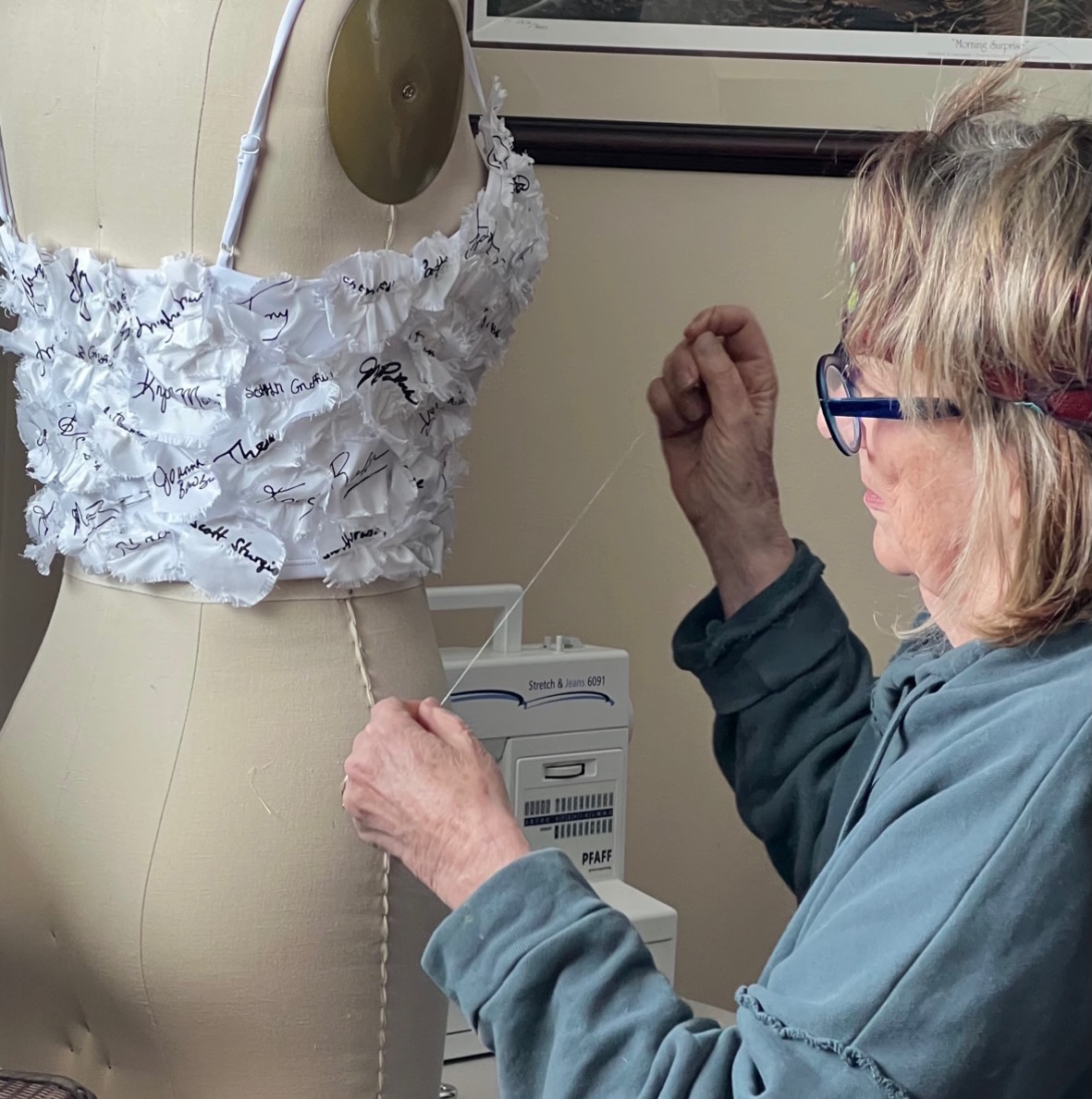 "Admittedly, I thoroughly enjoyed the process of stitching the appliques one at a time. Many Zen moments for sure."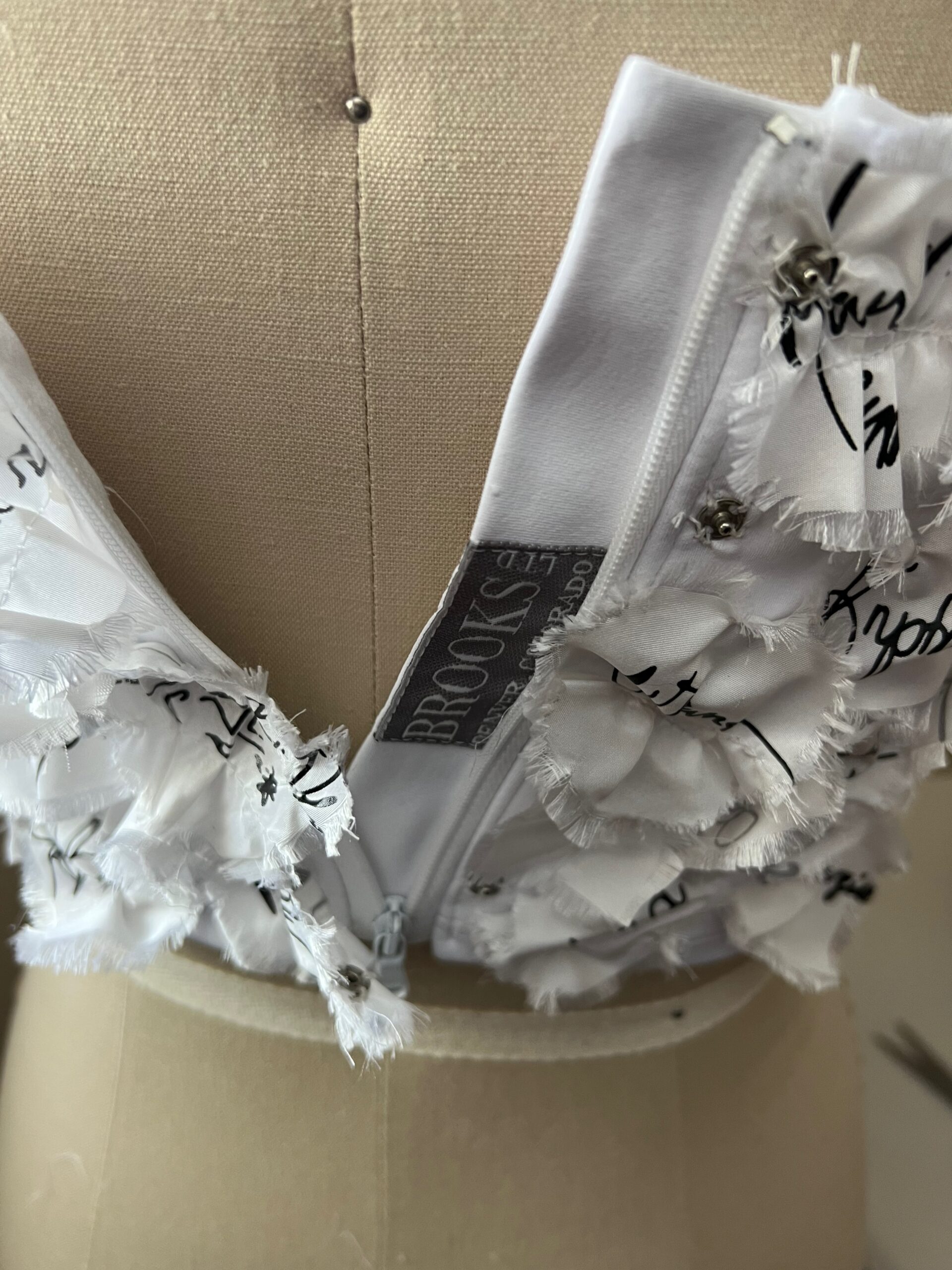 "Couture Details makes my heart sing."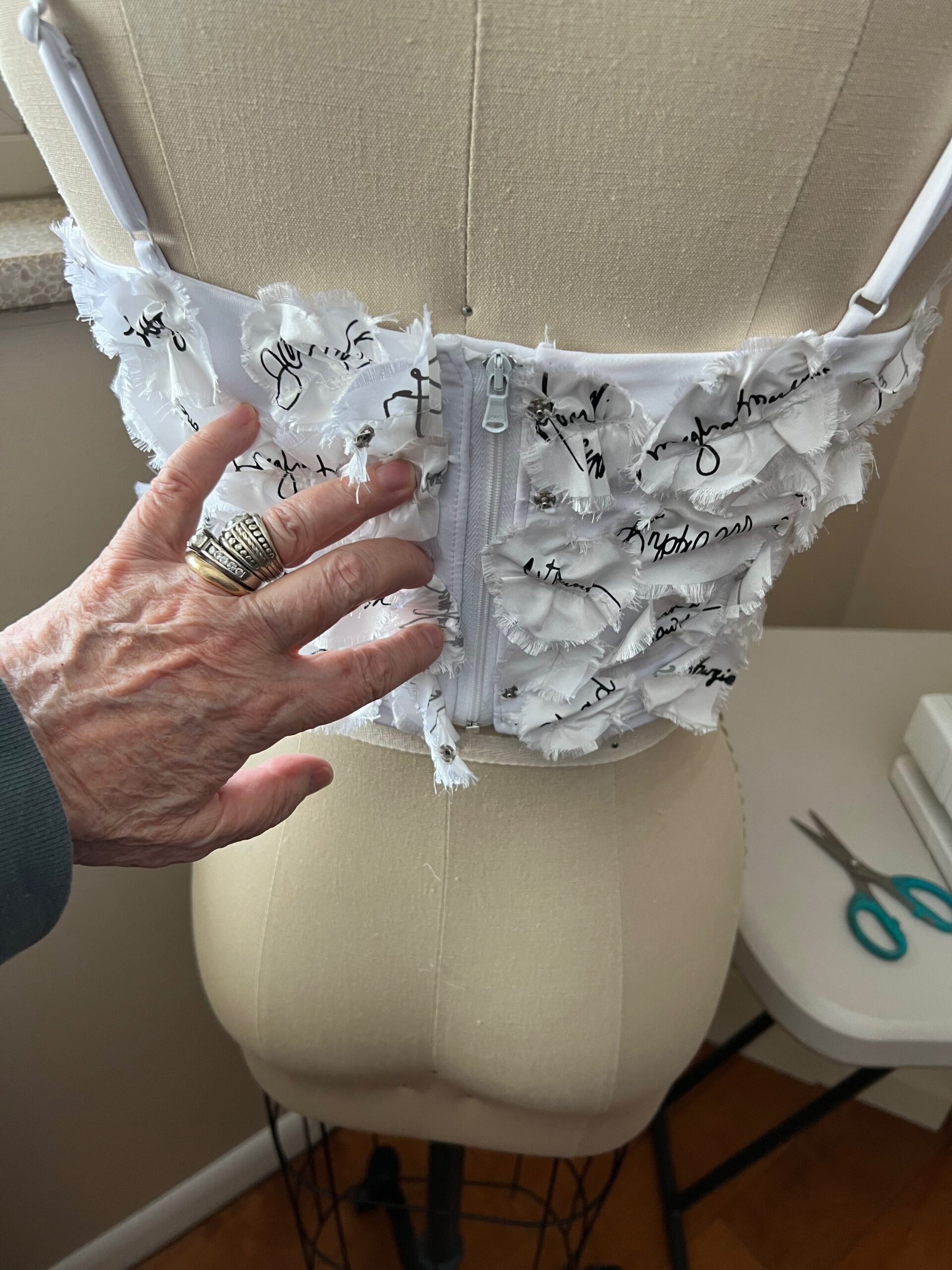 On the Red Carpet
Being able to work remotely with like-minded professionals reminded me that the world really is our oyster, as we have so many more avenues of connection. Using Zoom for meetings made the process seamless. We collaborated with an Atelier in Darian, Connecticut near Cheryl's hometown, called SOKAYRI Atelier.
As time went on the chic, sophiscated look morphed into what  She Knows says "Composer Cheryl B. Engelhardt stunned everyone at the 2023 Grammys in this mermaid-esque, custom blue SOKAYRI ATELIER skirt and a floral white top from Brooks LTD."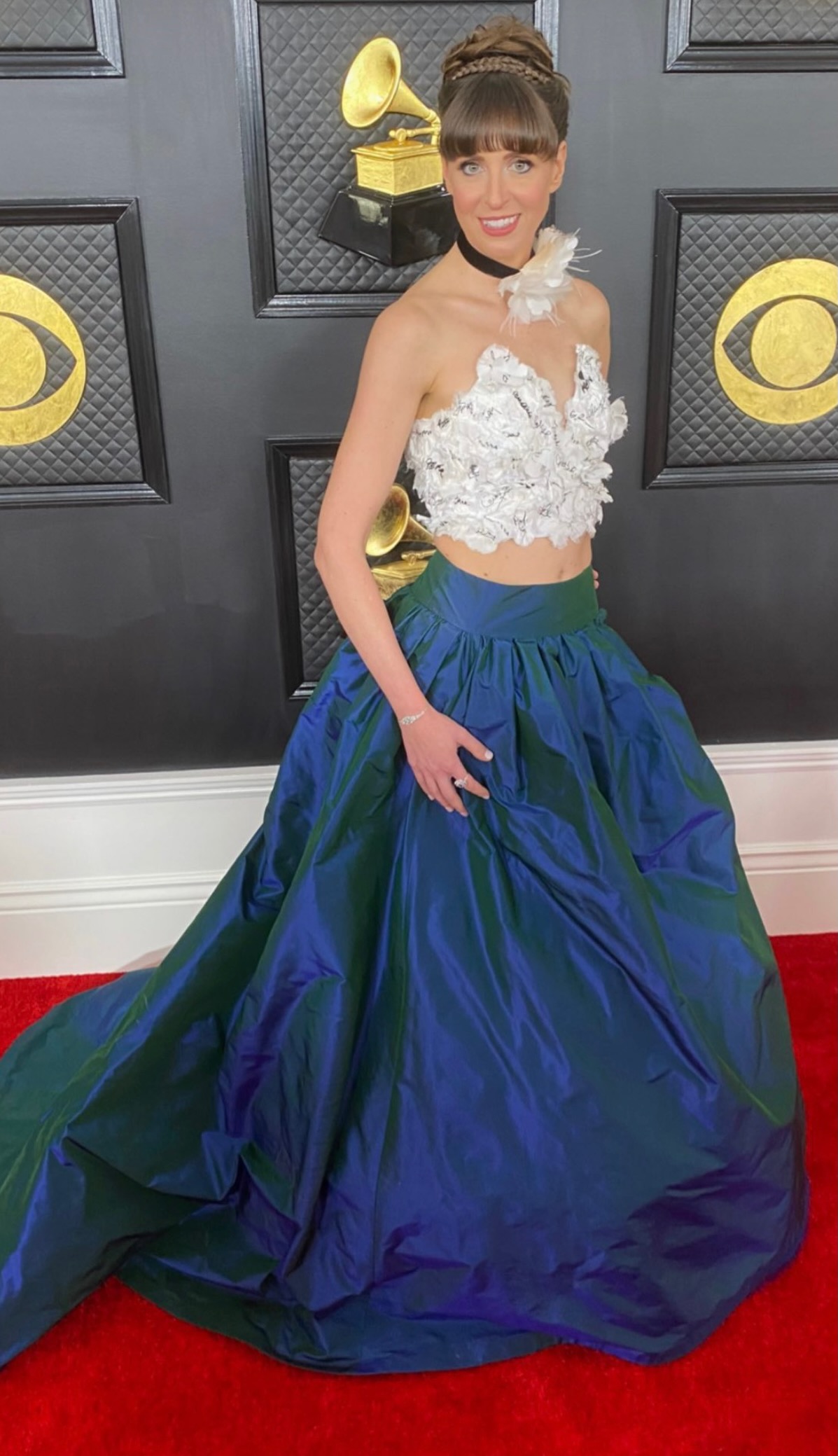 The complete ensemble
The ball gown skirt was the perfect complement for the ensemble, both pieces can be worn again .  I returned all of the scraps of the signatures and the team at Sokayri Atelier put together the perfect chocker to compete the look.  As fashion designers we like to utilize all parts of the fabric, so it doesn't end up in the landfill, we call it zero waste.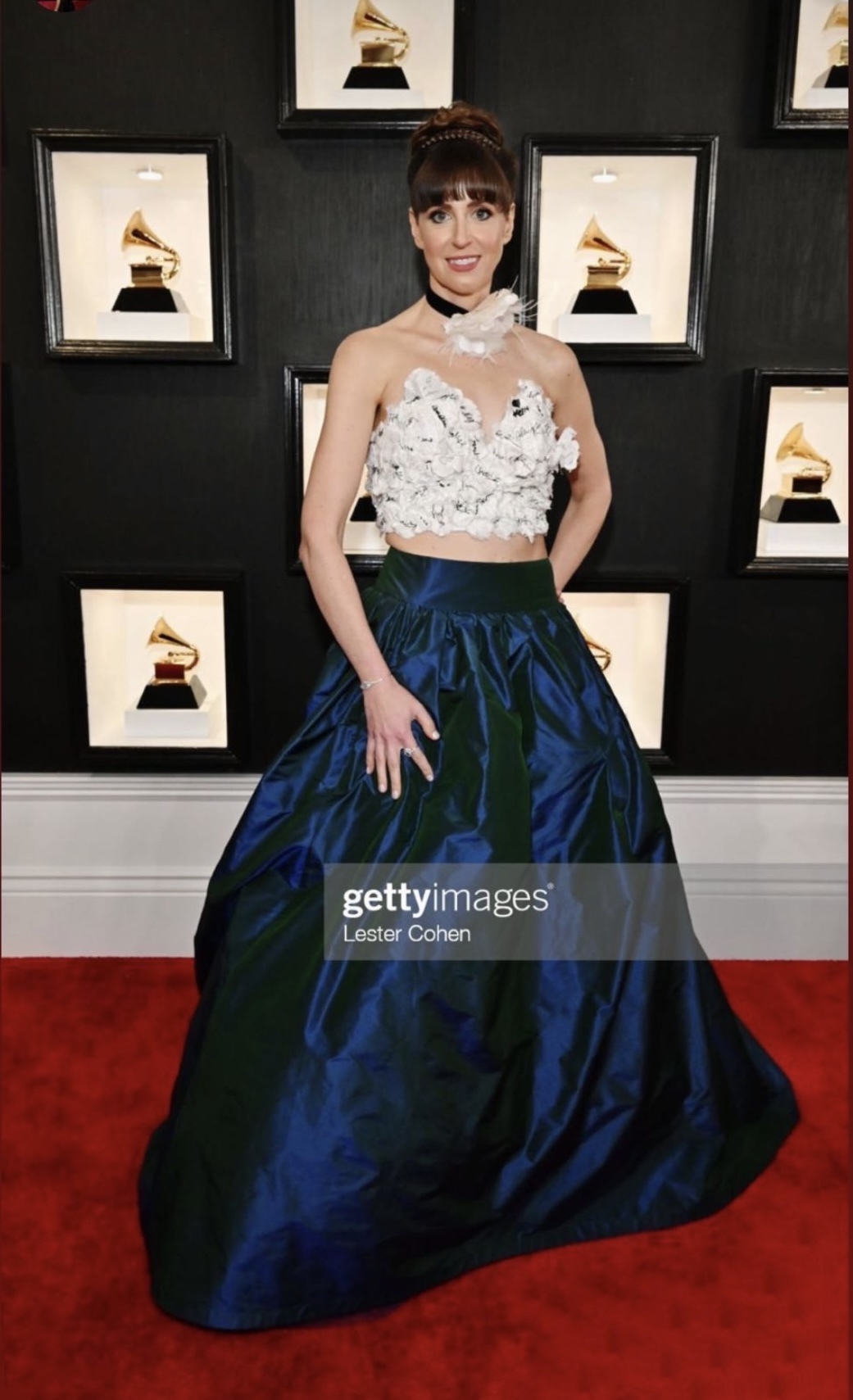 Cheryl finished her chic 2023 Grammy ensemble with a pair of sneakers to add a touch of playfulness.  Here's to looking and being fabulous!
I can't wait to see how she styles her crop top with jeans or other choices for her lifestyle. This is what I like to think of as investment dressing – where it's #funtobedressedup I am a big fan of use and reuse.
We are in Vogue Magazine!
Cheryl was so perfectly put together by her team of creatives Vogue Magazine(along with many others) thought it worthy of a photo op. As a result, I couldn't be more pleased. A dream come true for many of us who worked together on this project.
Everything is available across the continent just by reaching out to make your dream a reality.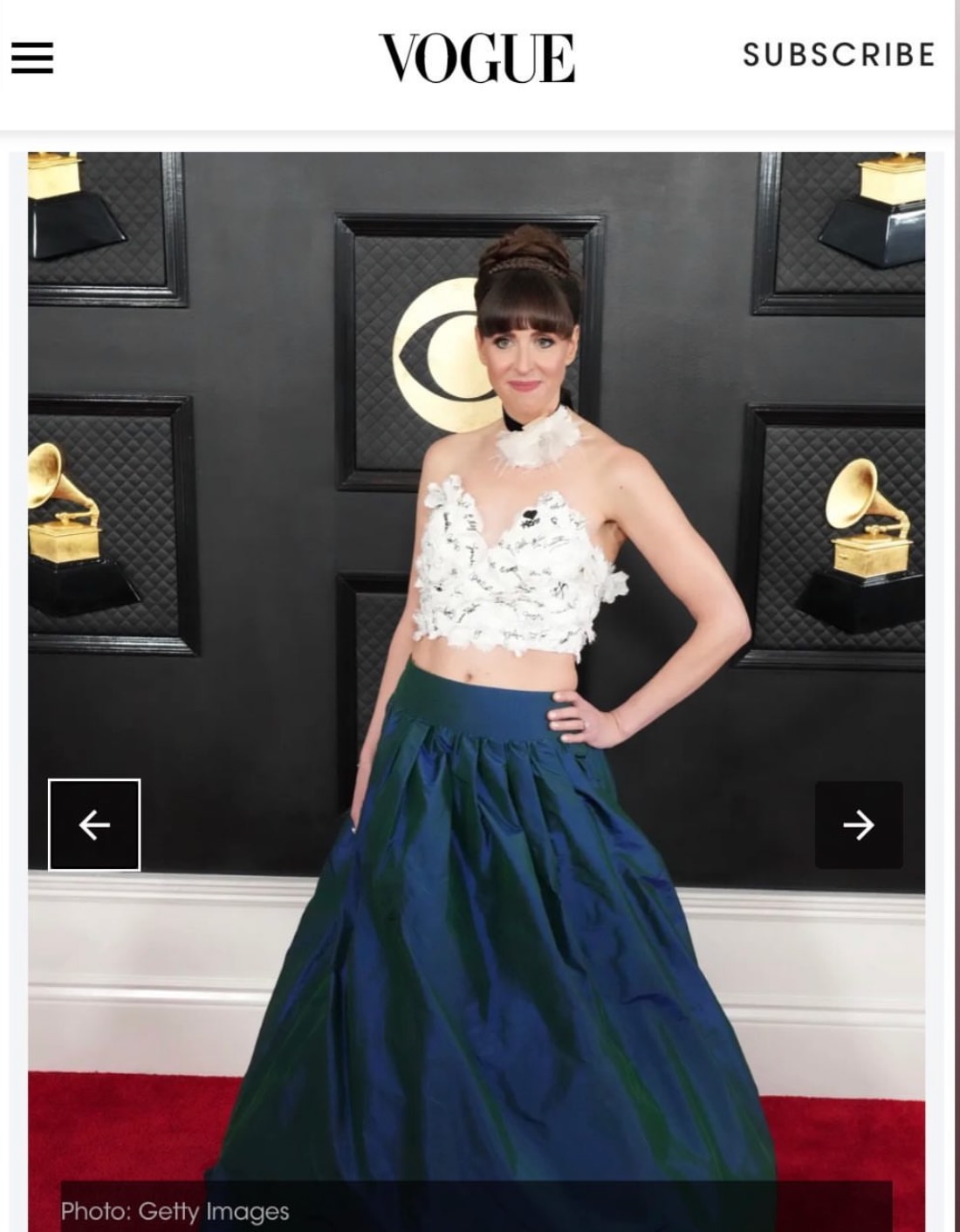 Follow Cheryl's music here. I trust this is only the beginning of a long future in the New Age, Ambient Music arena. Thank you for having me as a 'passenger' on your journey. I look forward to your next nomination.
Credits:
Model/Composer: @cbemusic
Top: @brooksltd
Skirt and Choker: @sokayri_custom_couture
Hair and makeup: @daniellebaumbeauty
Jewelry: compliments of @hudsonvalleygoldsmith
 Shoes: @juicycouture
Publicity: @diyprinc
Champagne (in blood stream but not pictures): @whitecliffvineyard
Online publications: