I wanted to put together in one place my diary of jacket/coat designs.  From time to time I find fabrics that speak to me that end up in the jacket/coat category, outwear if you will.  My collection of designs is never ending.  In this blog I will show you the diversity of that collection.  It is  an overview of the past few years that adds to the ever evolving design collection.
Recently my friend Judith took to the streets to showcase my felted wool coat.  This forever forgiving design is comfort and elegant at the same time.  This design shows up in my collection interpreted in different fabrics.  Women love the ease of it.  Thank you Stylecrone for the photo.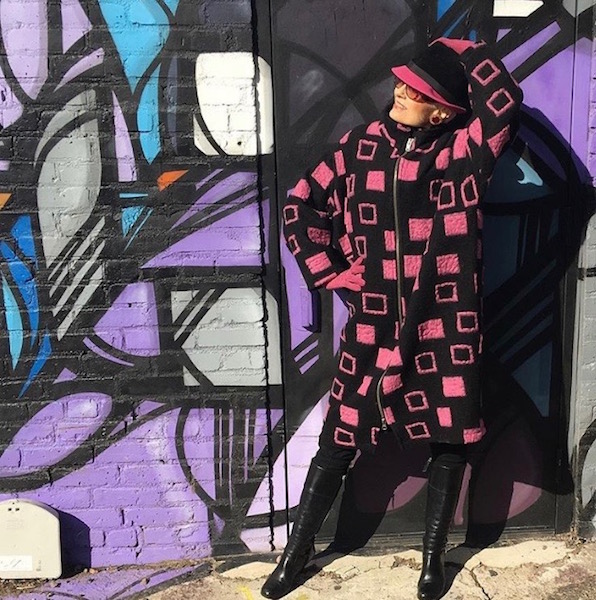 The most recent is a kimono/opera coat that also has a forever forgiving fit.  Forever and forgiving seem to be the go to fit lately.  It just makes sense.  This design comes in tea length and can be special ordered in shorter versions and other fabrics.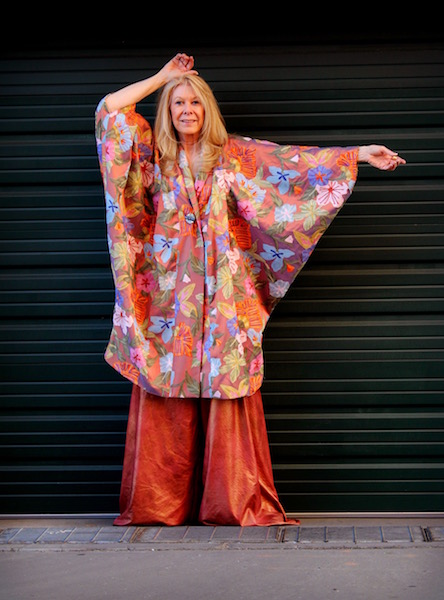 Some of my resources get mill ends of fabrics and I can't resist.  Here is a decorated wool fabric executed in two different subtle designs.  A complementary leather collar is the detail of the first jacket, the second is an asymmetrical 3/4 length jacket, same fabric.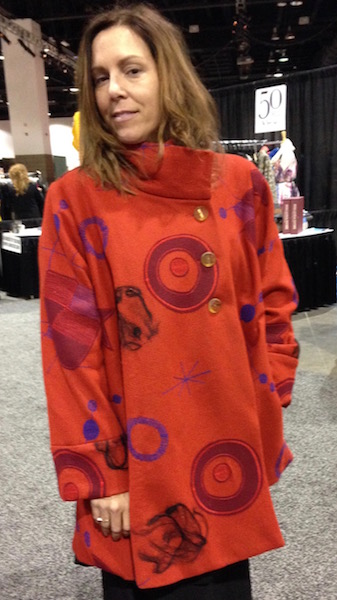 The same asymmetrical design is made in an italian wool fabric.  You can see how one design can be represented in many different ways by changing up the fabric.  A good design has endless possibilities.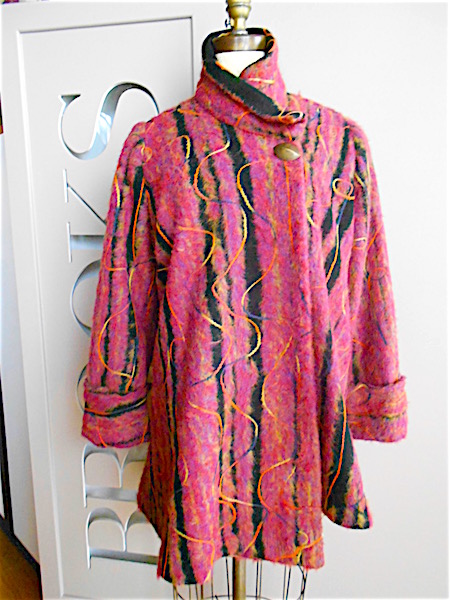 I love color, below is another example of a jacket, mostly a 'sleeve' design.  A study in geometry I call it.  Looks really simple but the complexity of the design took hours to compute.  "How difficult it is to be simple" a quote by Vincent Van Gogh.  This jacket was designed to cover up the arms only, it wraps around the back, fits tightly to the body and has the illusion of a sleeve on an otherwise sleeveless dress.  I use this design in my wedding collection specifically for Mothers of the Bride and Groom.  Imagine it in an all over lace pattern to compliment a understated solid color strapless dress, your arms are covered and you have a beautiful piece to show off a statement piece of jewelry and a plain dress. Or, in this case, a solid color jacket to compliment a bold dress.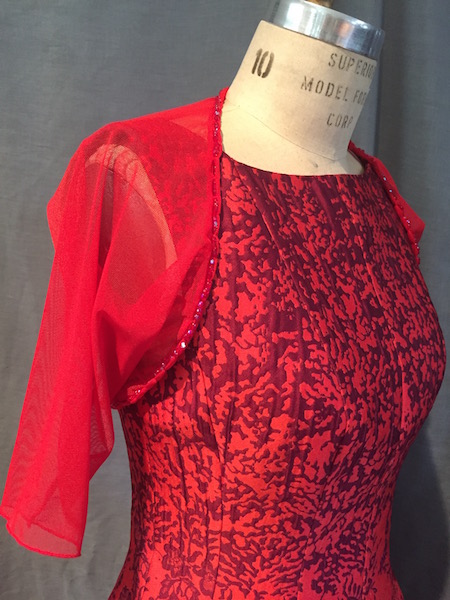 I also love to mix textures. Add the on trend exposed zipper, wear with jeans or a festive skirt.   Red with camel: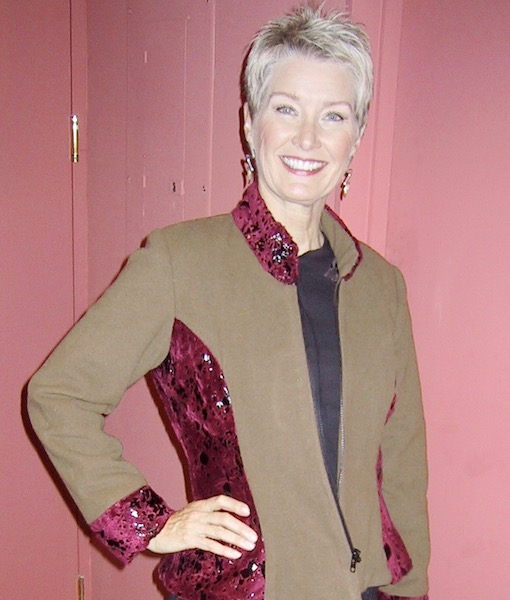 Tis the season of coats.  Here is another italian wool tweed that has interesting hip detail along with fur appliqués and leather collar.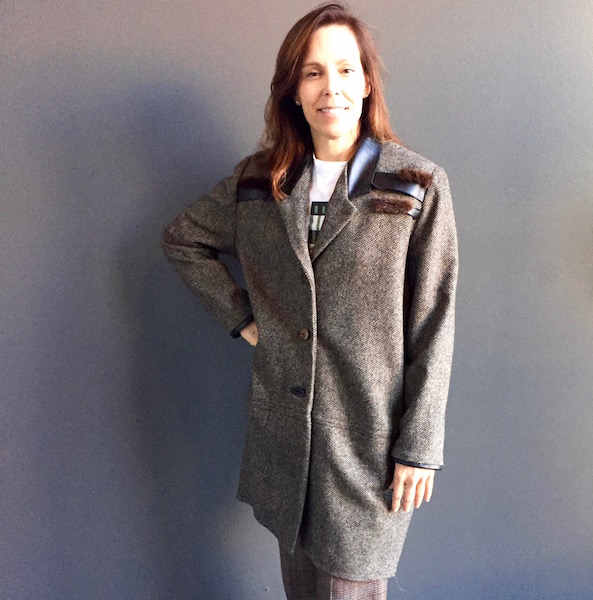 And a close up of what sets Brooks Ltd appart from the masses.  It's all about attention to details.
See more diverse designs in my all about town category.
I'm over the moon with all things fashion.