Upcycling
Upcycling with style is creating beautiful garments out of textiles that are used for something besides clothing. Reusing has long been a practice of inventive and curious designers. The first pair of jeans was created in the 1870's out of a sturdy, cotton fabric originally used in tent-making. Flour  sack dresses(see below) popularized in the 1930's made adorable day dresses from the bags that contained feed and seed used by farmers. This practice of repurposing materials not only served a smart economic goal, it also opened the door to new designs and eventually changed common styles forever.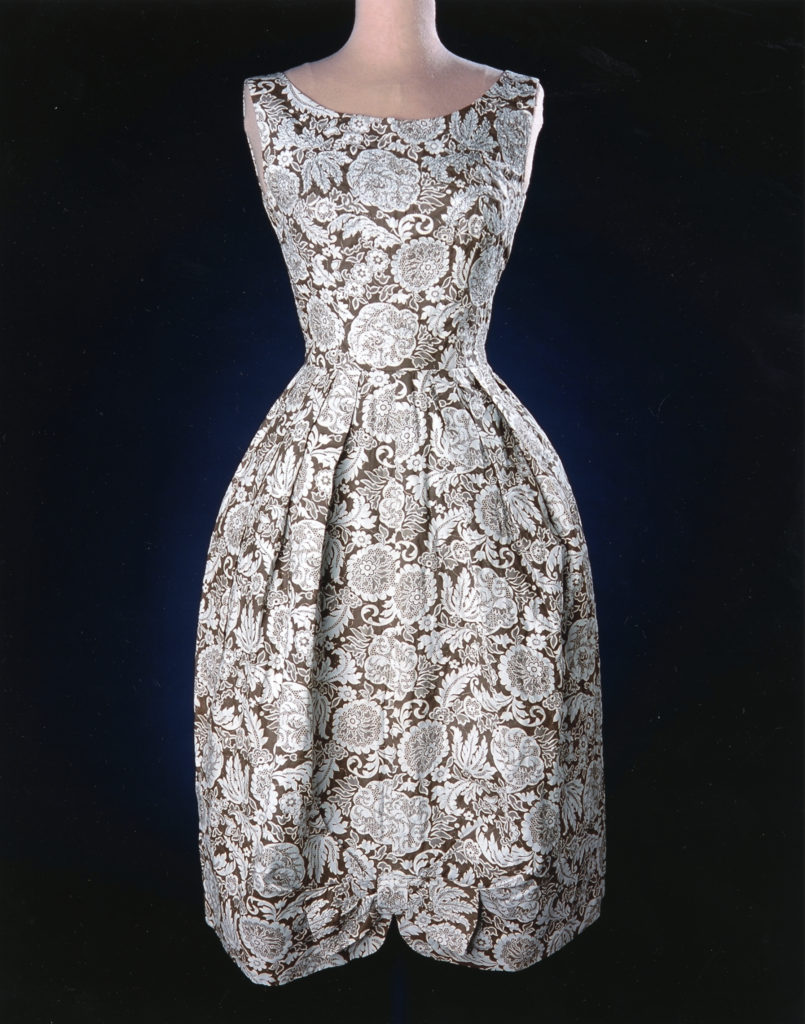 Photo from National Museum of American History/Smithsonsian Institution
We embrace this technique at Brooks, LTD. We value reducing waste and reusing things to create beautiful and unique pieces to wear. Take for instance a special coat we designed. Our client had a quilt top(see below) that had been sewn by a dear friend who was never able to complete a project using it. The piece held deep meaning for our client and leaving it in a drawer for safekeeping didn't feel right. The client came to us and gave us free reign (yahoo!) to create something special and wearable using the quilt piece.  This is upcycling with style!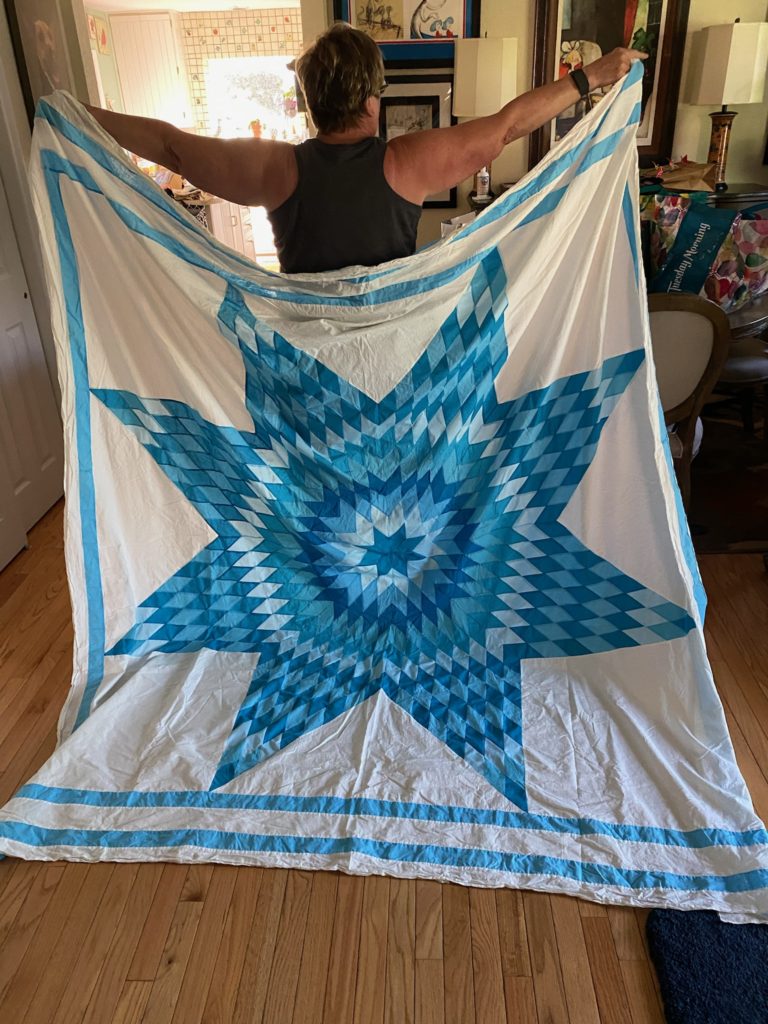 Bias Cut
At first, you don't notice the grainlines of the quilt pieces that are cut including the bias. This gave us quite a challenge. A bias cut is a technique used by clothing and quilt makers to cut fabric at a diagonal angle across the weave (called the grain) to give the material more softness and elasticity. We let the fabric hang on our dress form for awhile. As a result, we decided to stitch down the drape so it would take on the shape we were trying to execute. Challenge accepted and completed.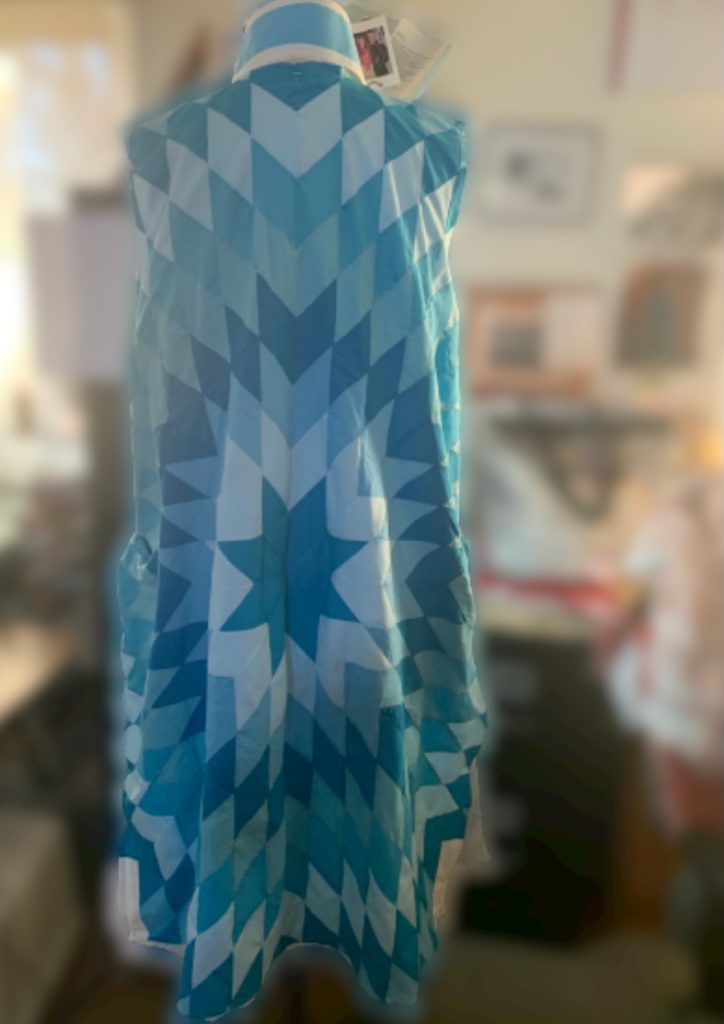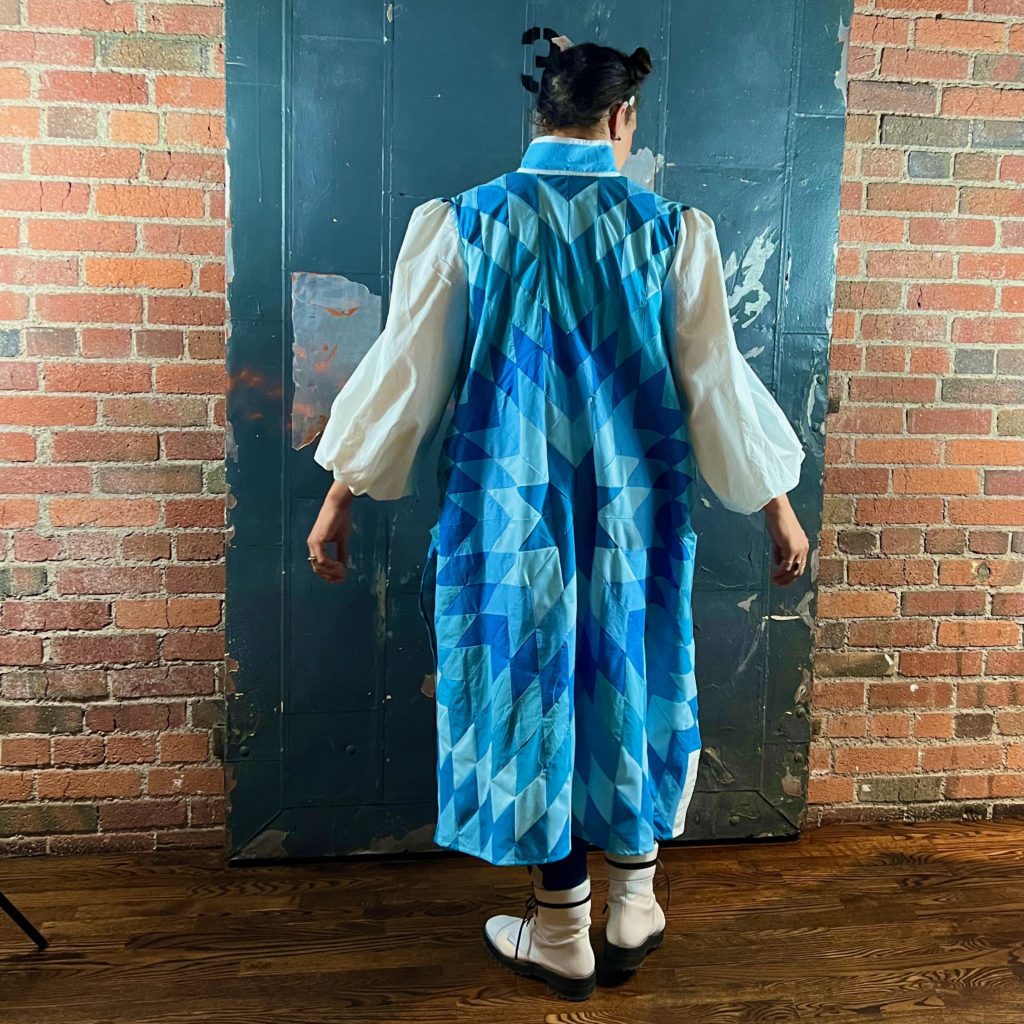 The Final Artful Wearable
The client was thrilled with the result. She ended up with a wearable piece of art that is imbued with meaning. Moreover, she can celebrate and honor her friend by wearing their work as a unique and beautiful piece of clothing.  This is such a fun and special way to utilize meaningful textiles. Do you have something hiding in a drawer for 'safekeeping' that could be better enjoyed? Consider bringing or sending the  piece to Brooks, LTD. and enjoy the experience of repurposing and transforming your keepsake into something functional and truly special.
Reach out HERE to learn about all of the possibilities.