From time to time I am lucky to meet women who need something very exclusive for the wedding of their dreams. Last summer I was introduced to Karen, who was a mature bride getting married and needed a gown. Karen had one specific color in mind for her gown: salmon.
Not peach, not orange, salmon. That was her driving force for the entire wedding, from flowers, cake and everything in between.
The Process of Designing Karen's Custom Wedding Dress
It was quite the journey for me to find the exact match from a color swatch. When I pulled out a color card of available laces, there was the exact color. Finding the undergarment color fabric was the challenge. I was thinking I may have to dye the silk to get the right color. Not only was the color important but the quality of the fabric needed to have body as Karen wanted a strapless dress. Boning and structure were eminent in this complicated task.
I like to take a photo of my client in her daytime clothing so that I can look at it during the creative process.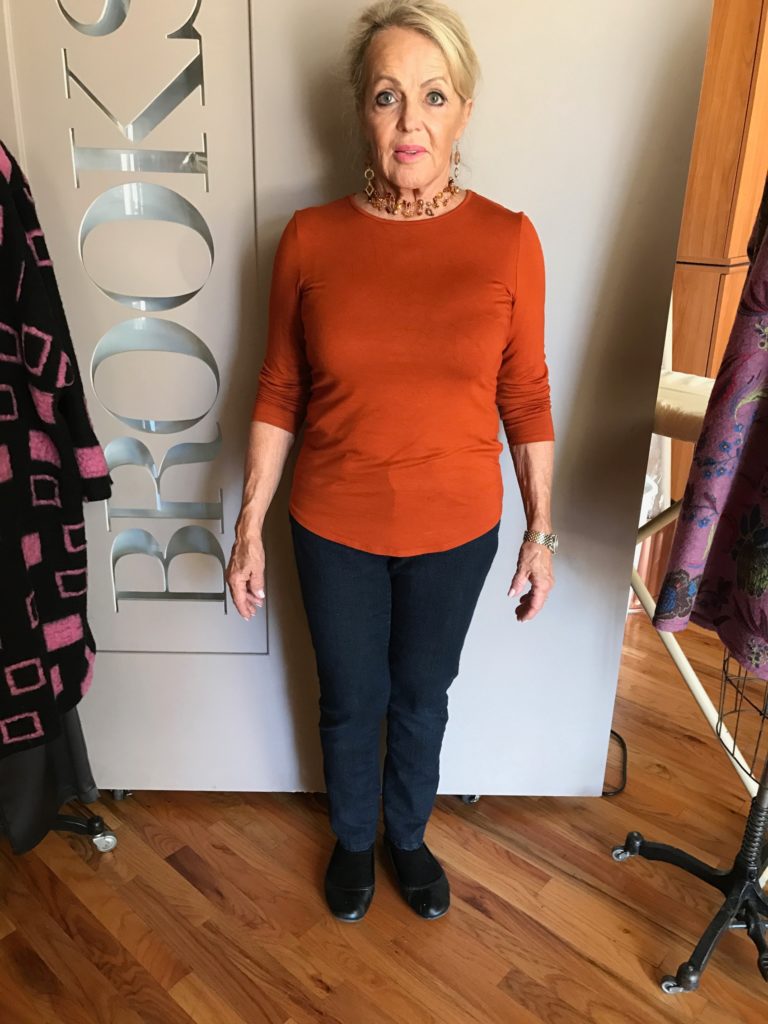 One thing I suggest to potential brides is to bring in their vision of what a gown for their day would look like. I find it so interesting that women have a vision of what they want to look like and sometimes the technical aspect doesn't work with either the fabric or a body type.
Strapless dresses demand so much structure for the gown to stay up, the inside of the garment is highly constructed so that the wearer will be comfortable all night and not tug at her gown for staying in place. I love a challenge!
Here is the original vision of the gown Karen saw herself in: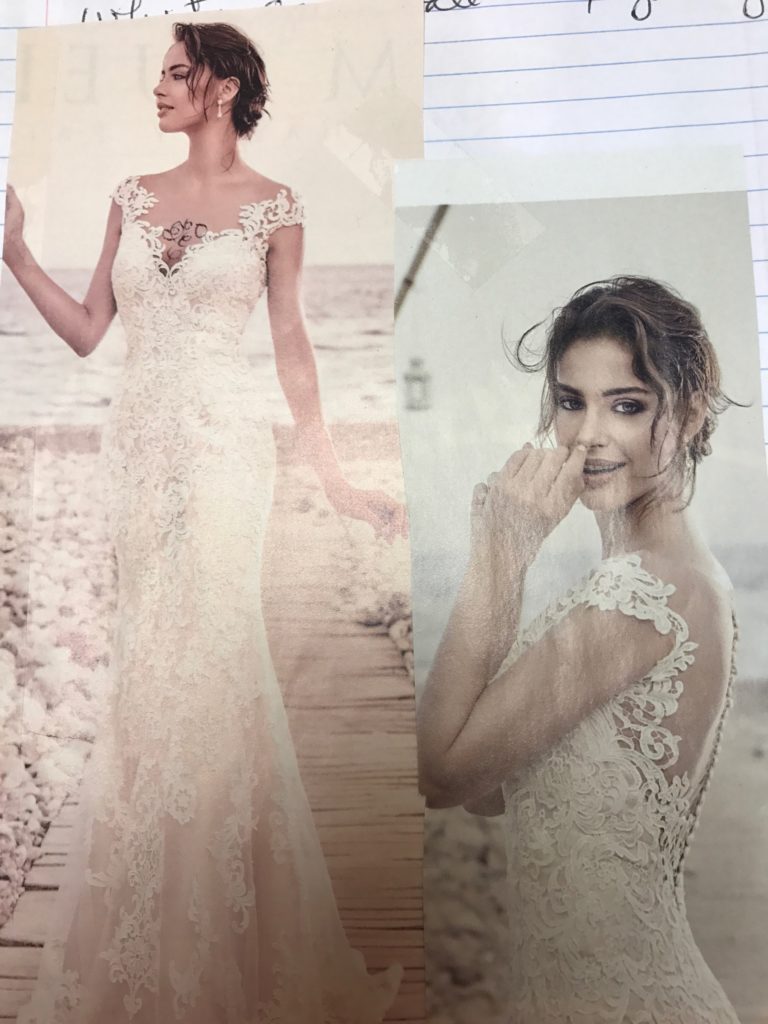 Fast forward to one of the next steps in the custom-dress process, I create a strapless prototype for Karen to try on.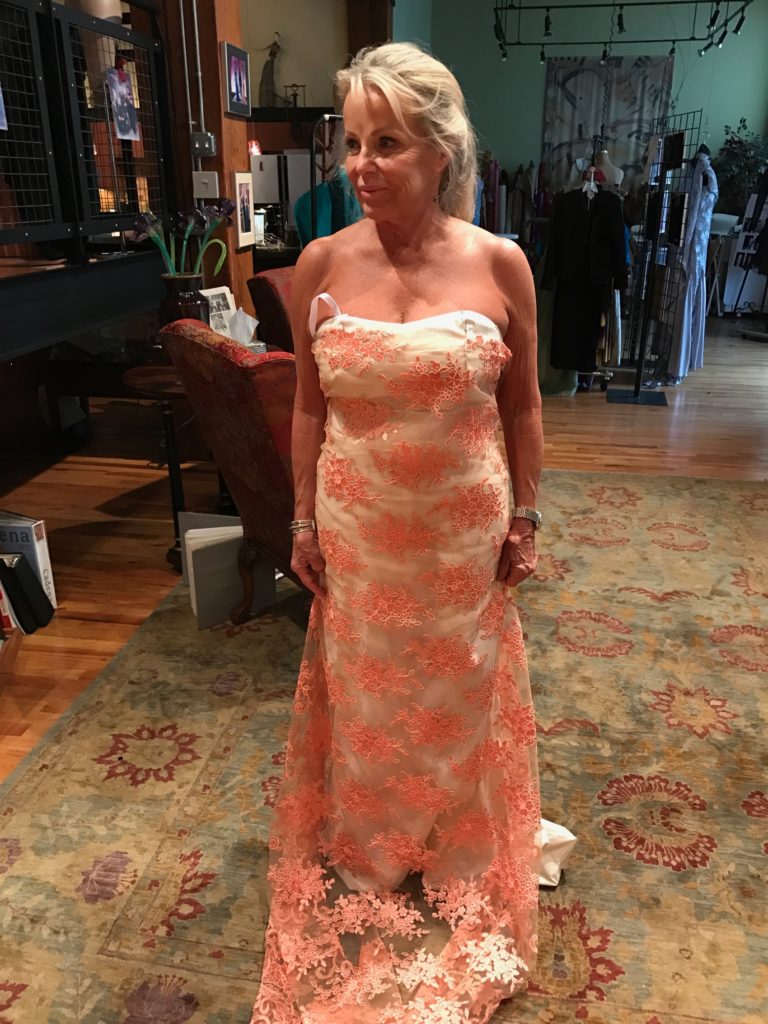 At the second fitting, not only does the prototype have the shape we are trying to achieve, but I use the exact kind of fabric for the sample. In order to see how something is going to fit, we have to first create it in the fabric we plan to use. 
You'll see in photo below that I used the salmon duchess satin for the bustline fit. Although it looks odd, it gives me the perspective I need to continue to the next step.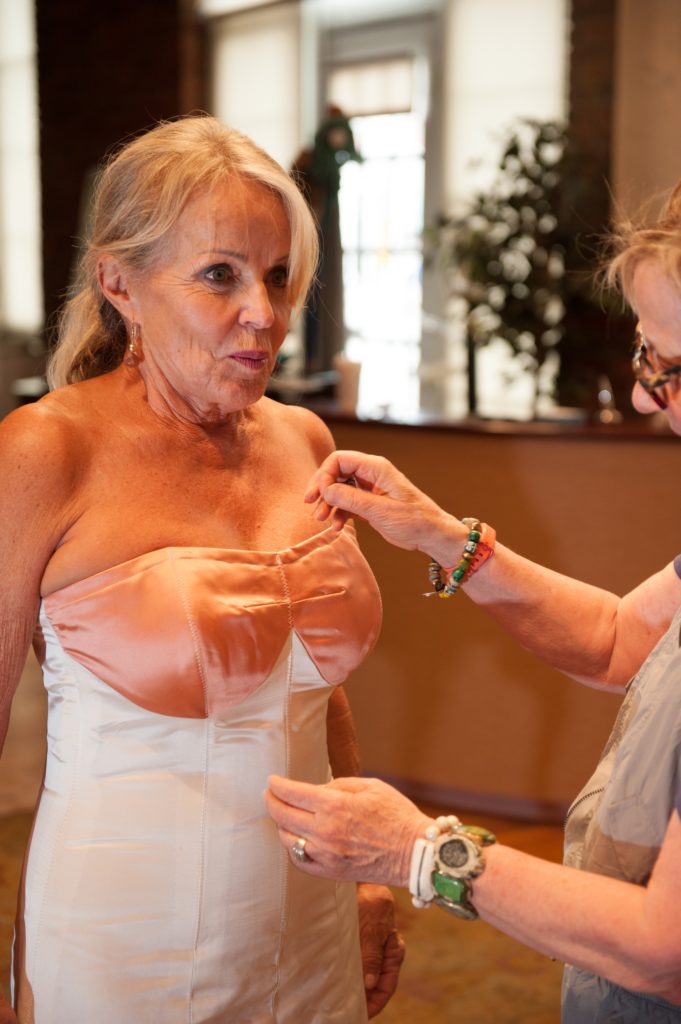 Photo credit: Meredith Harris Photo
It is at this point that I suggest Karen consider sleeves to hold the gown in place. It is still constructed like a strapless gown but has the extra security of a cap sleeve for beauty and function. Even small cap sleeves can help provide a more elegant aesthetic for any body type, especially since strapless dresses can often appear a little too snug around the arms/shoulders and upper back. 
Meredith also captured me fitting the lace overlay on Karen in my atelier so that the pattern is symmetrical with some extra movement in the back of the gown, mainly a subtle train.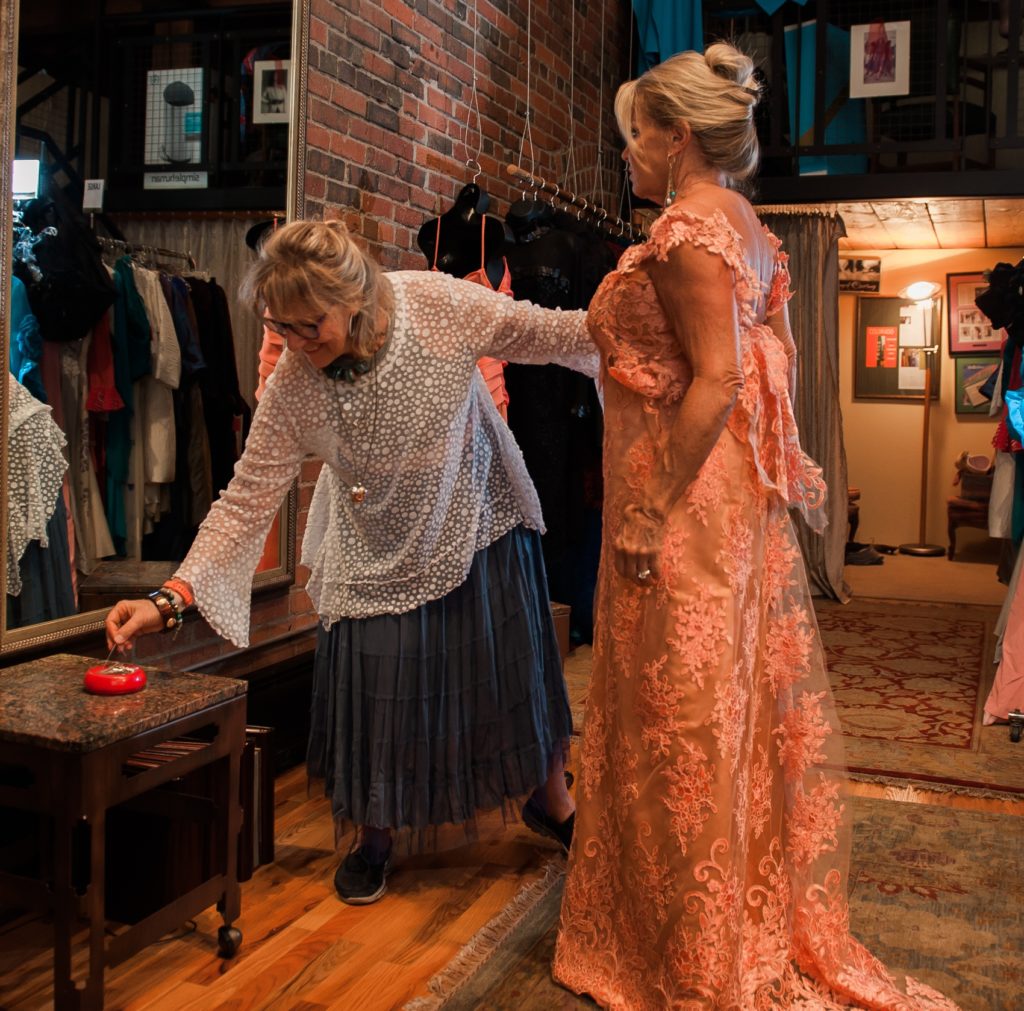 Photo credit: Meredith Harris Photo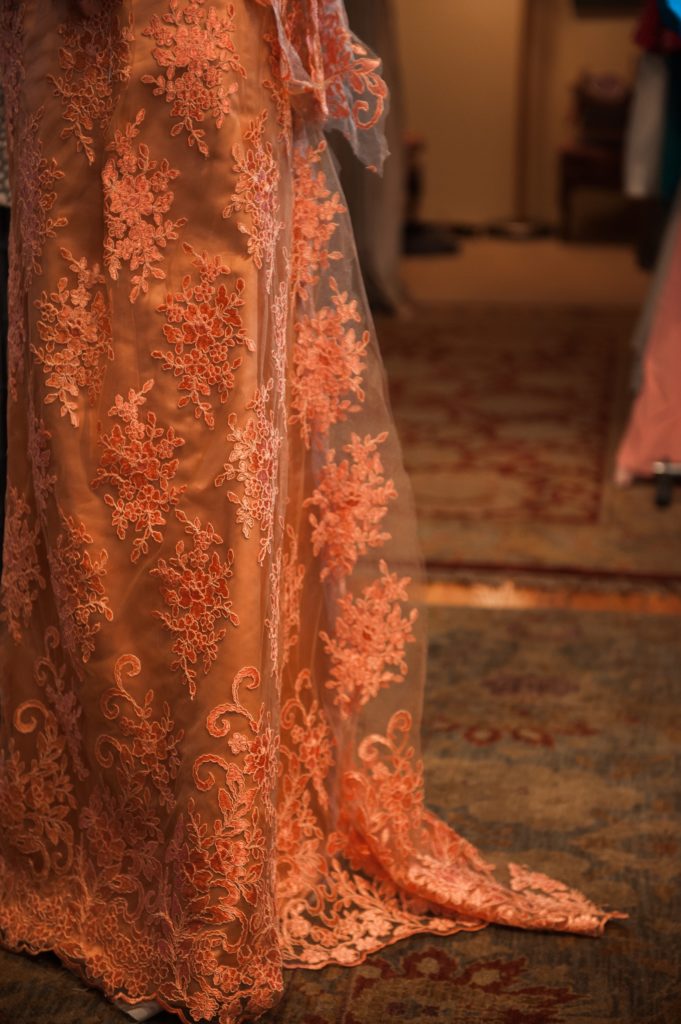 Photo credit: Meredith Harris Photo
After this fitting, the details of the sleeves and the fit were the main concern. We needed to make sure she could move easily and feel comfortable on her big day.
Here are a few shots I took on delivery day: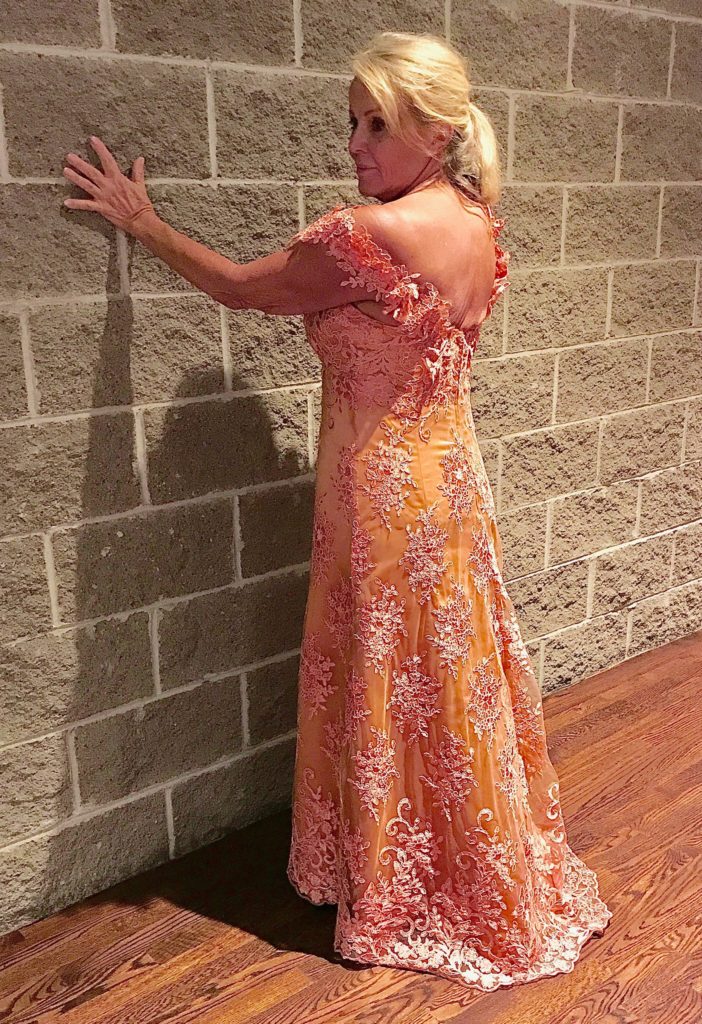 The Day of the Wedding
At the wedding, Heather and Gunther of High Altitude Photography captured the dress in an elegant way. As you can see the dress fit Karen beautifully, she was able to move without restraint, and her venue, hair and other details blended together seamlessly. I am so appreciative of High Altitude Weddings to share the day with me through their creative photography!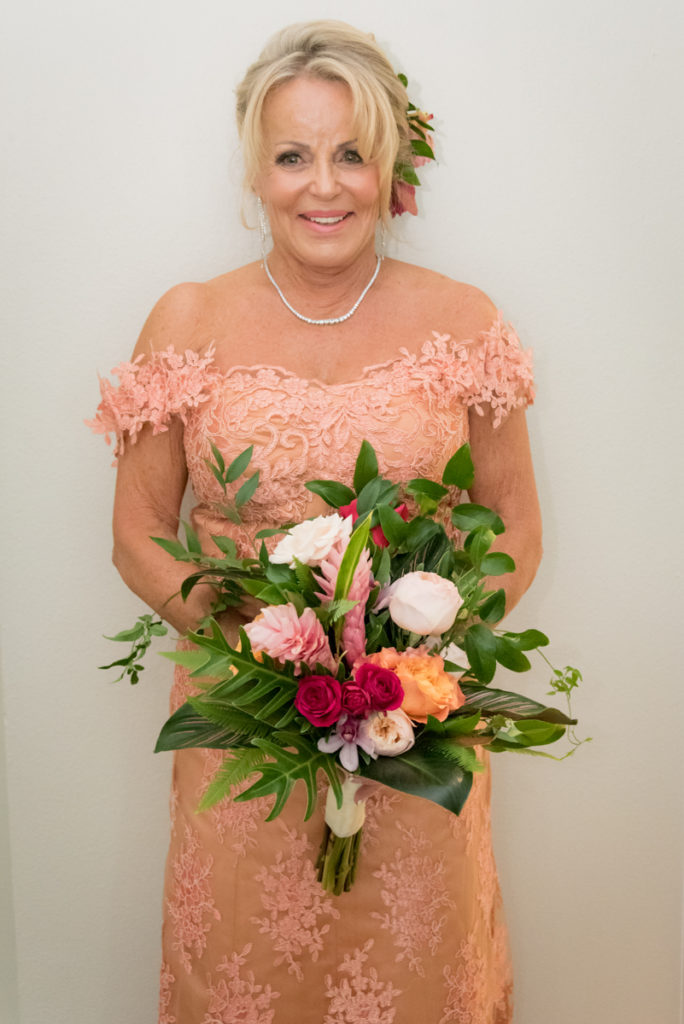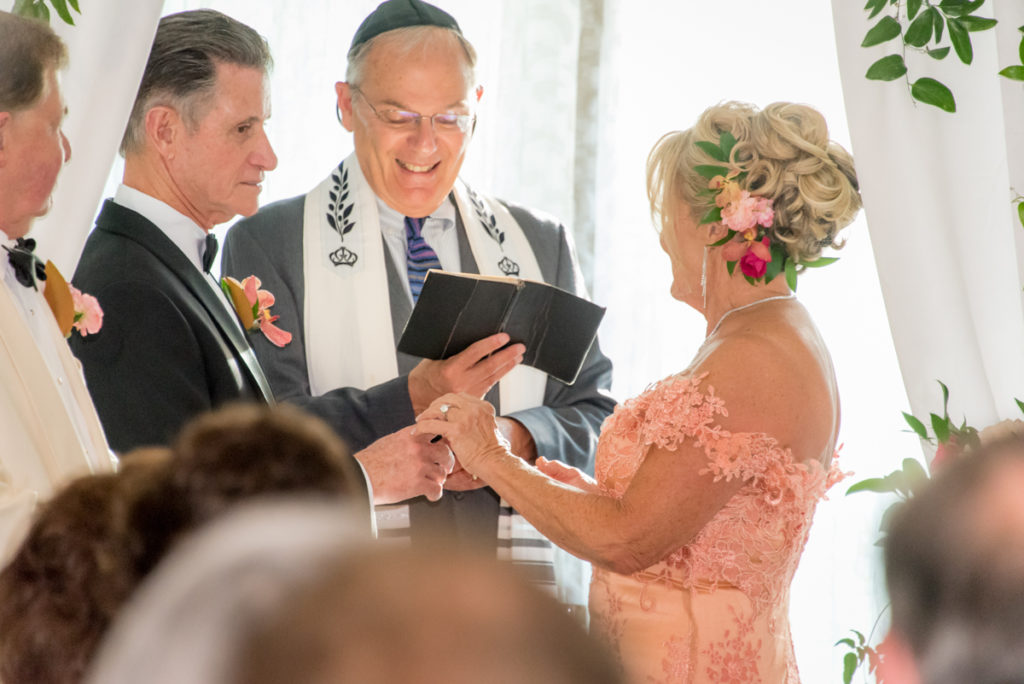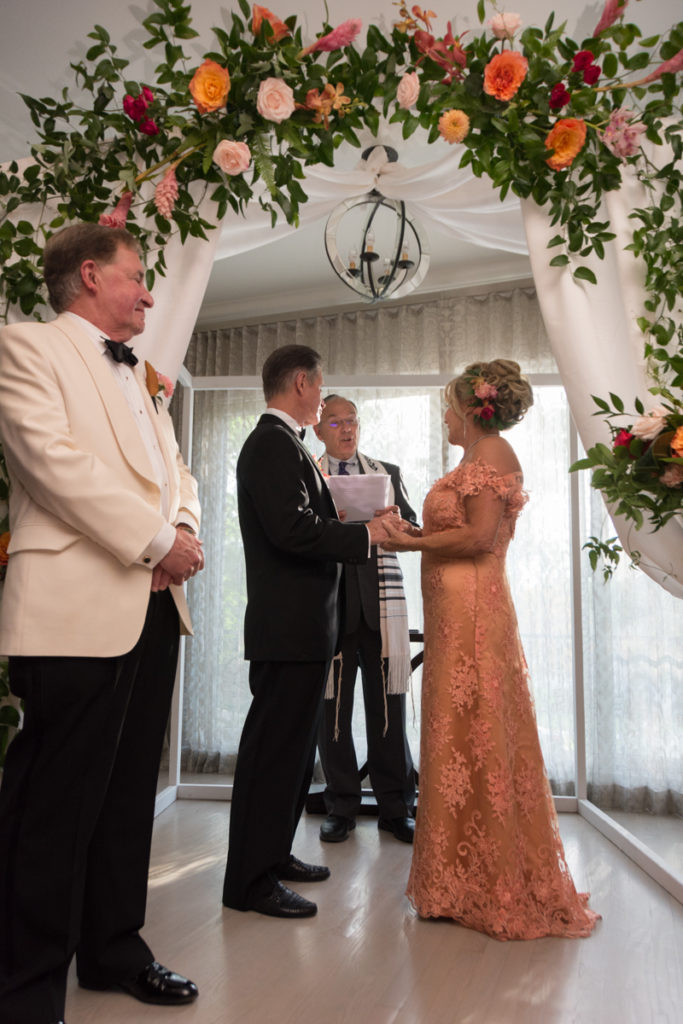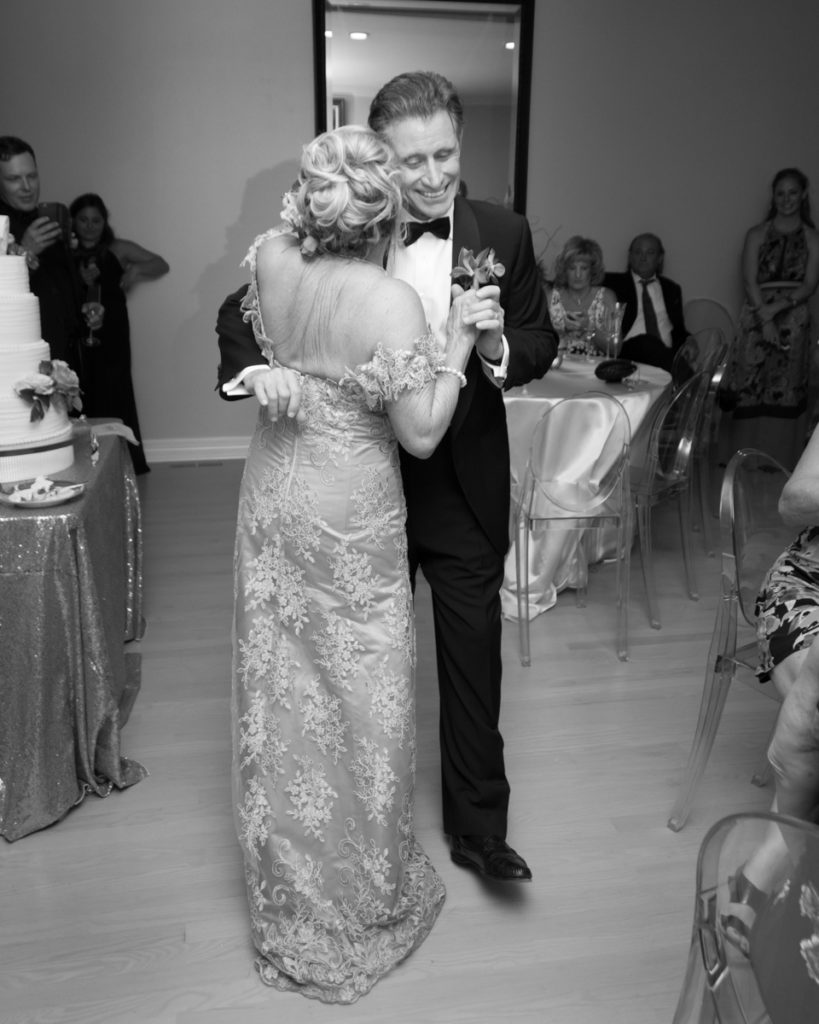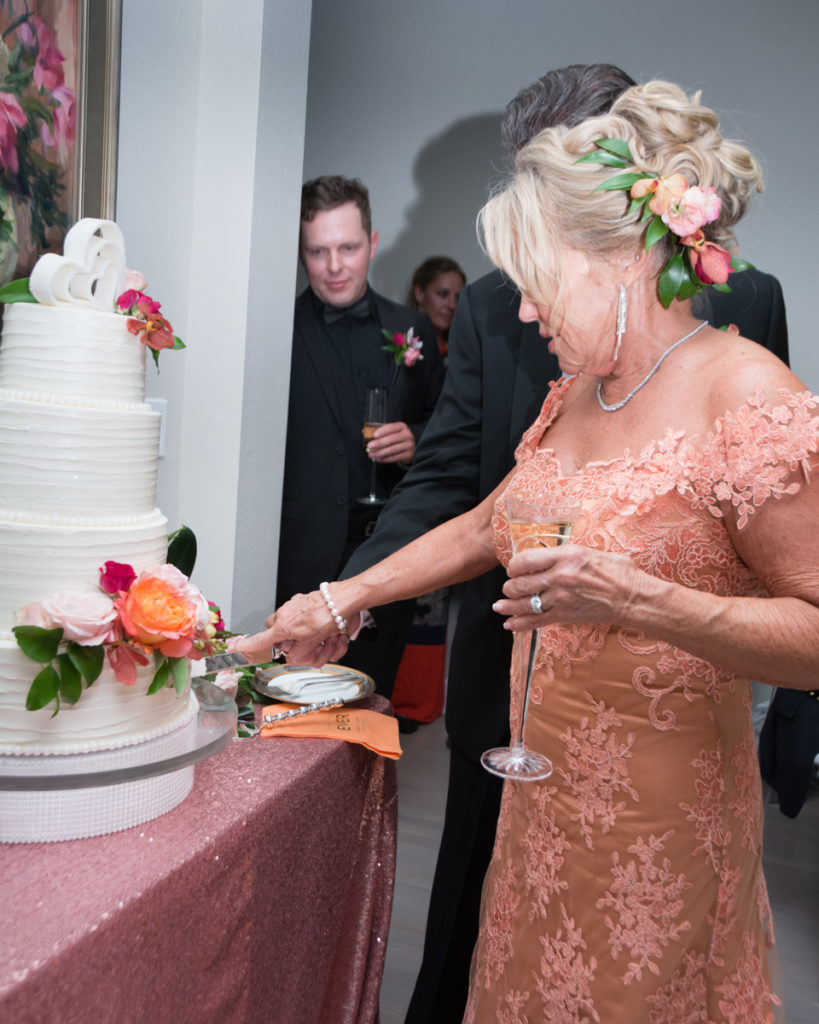 It's so gratifying to see 'the day of'.  Thank you to Meredith Harris and High Altitude Photography for their work and Karen's vision of an unusual dress in an unexpected color to complete her wedding dreams.
Yes, dreams do come true.
Contact Brooks LTD for a Custom Wedding Dress
Sometimes your vision for the big day requires a wedding dress no one else has worn! Reach out to me for a custom wedding dress that fits you and suits your personality perfectly.