Onward 2021!
Onward 2021, here we go!  Thank you everyone for coming to our first virtual sale last week.  It was an honor to present my items in front of a camera.  The main thing I took away from the experience is how everyone interacted during the Q & A.  It was the closest thing to being live but on a camera!  One thing about the sign of the times is that most of us are getting comfortable being online in front of a camera zooming.
Thank you from the bottom of my ❤️.
In this virtual world I am learning so much, I hope you are too.  My designs and fabrics are luxurious and sometimes it's hard to see on line.  I am planning an open studio August 20-21 in the Denver area at my private atelier.  We are happy to schedule a zoom with those of you out of state where I can walk you through the items up close and personal.  Reach out here.
Out of this virtual experience we have created a sale page on our web site.  Visit it here where you can see the jumpsuits in linen and cotton.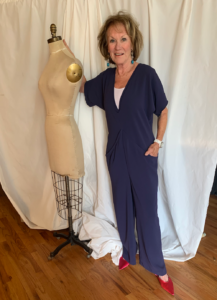 NEWS for AUGUST 2021
Our next exciting news is that we will be participating in a local fashion runway show August 16th.  Read about it here.
It's more than western style, or western dress, it's an attitude.
My vision is elbow length gloves worn with silk charmeuse.  Ready to go out and be seen.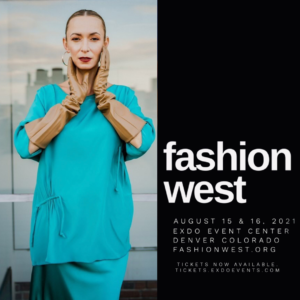 WARDROBE: @BrooksLTD
Model:  @dorotka77
Photographer:  @shelfranciscreative
Makeup:  @gabbyfirsherartistry
Moreover, In the next few weeks I will share some of my thoughts and revelations with you.
Until then, happy summer and thank you for following us!