Creating gowns always challenges me, my continual growth happens with each and every dress.  Where will it be worn?  What is the occasion?  Will there be dancing?
In this embroidered gown color inspires me.  I decided to line the garment with a soft turquoise so that the floral motif stands out.
I purposely placed the pattern of the design at the neckline to reveal the twigs of the embroidery.  The brightly colored orange threads tie in the entire garment's decoration.  The trendy sleeve element is a new design for me, it's light and airy movement demands twirling the night away.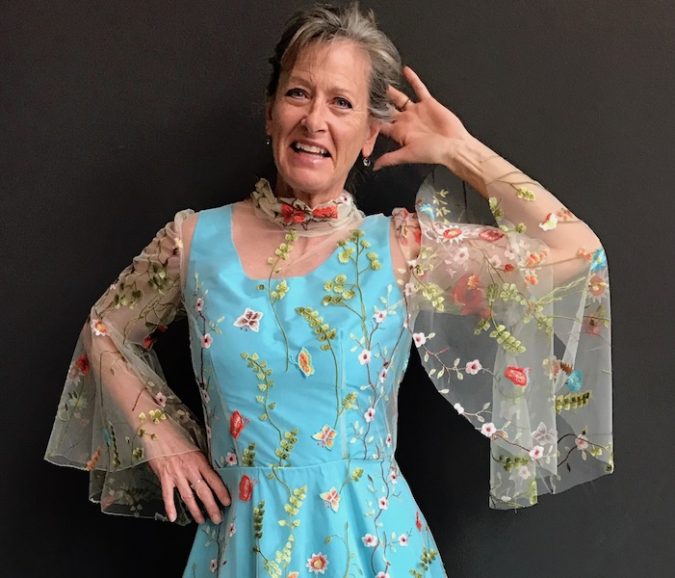 Details matter, note the back neckline where the collar meets the dress, it's a special way to close the zipper opening and has a dimensional quality to it.  No carbon copies at Brooks Ltd!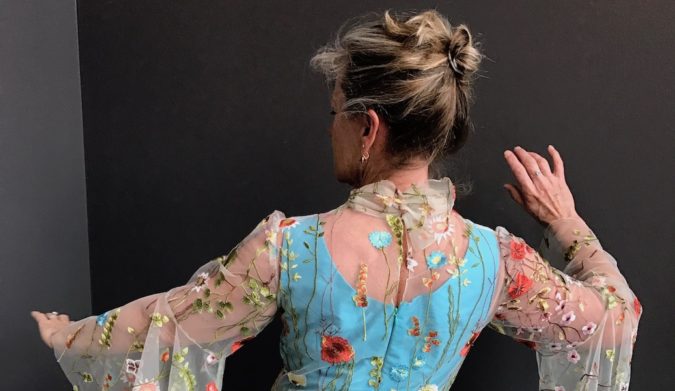 Feminine and easy mobility in this festive dress could be a perfect party dress, ready to dance the night away.  The skirt has movement, and the trim on the hem helps to keep the weight of the tulle to fall away from the body.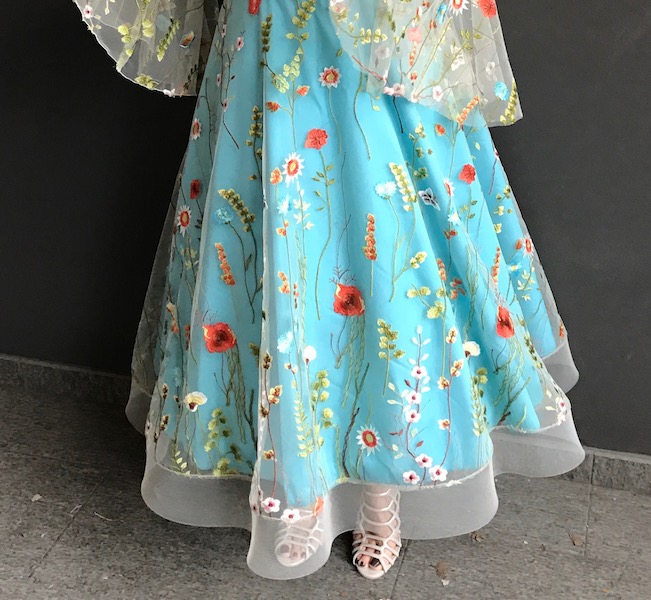 A bold Mother of the Bride could wear this gown for a summer wedding.  Carol certainly did have fun wearing this gown.  You can see it in her stance!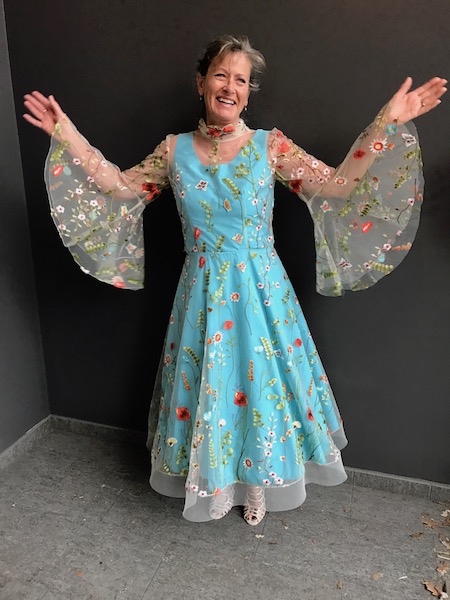 Here is a final photo from a recent show where Brooks Ltd. was the exclusive designer.  All of these dresses could be choices for many Mother of the Bride/Groom.  See more ideas Here.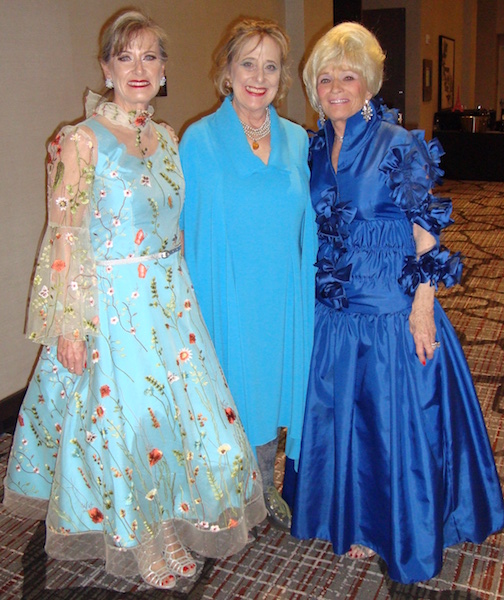 This fabric was a major inspiration that tied together the entire Spring collection for 2017.   The coloration in this fabric is highlighted by the turquoise liner, there could be many other choices for the underlining if a different color is needed for the venue.  This color was chosen to highlight the theme of the show where it was presented.
I was thrilled to find it while on my journey shopping in the New York City garment district.  Stay tuned for new fabrics coming in stock soon, or give me your color choice and I will find the perfect fabric for your special day.