As record-setting temperatures are sweeping across the country this summer, we all need to remember to wear the right clothing. Even in Colorado's dry climate, choosing the right ensemble to wear during hot summer days (especially outside) is one of the best ways to stay comfortable. 
If you're looking for ways to be stylish without feeling miserable in the heat, then try out some of our tips below to keep you cool all summer long. 
Select Light Colors
Darker colors like brown, maroon, and black absorb heat very quickly. In contrast, lighter colors like yellow, white, or cream reflect light — keeping you cooler especially in direct sun. Fabrics can be interesting while still fashionable. Below is an Italian cotton fabric in a loosely styled shirt/jacket: perfect for those chilly air-conditioned places. Anything with white is always a comfortable color choice.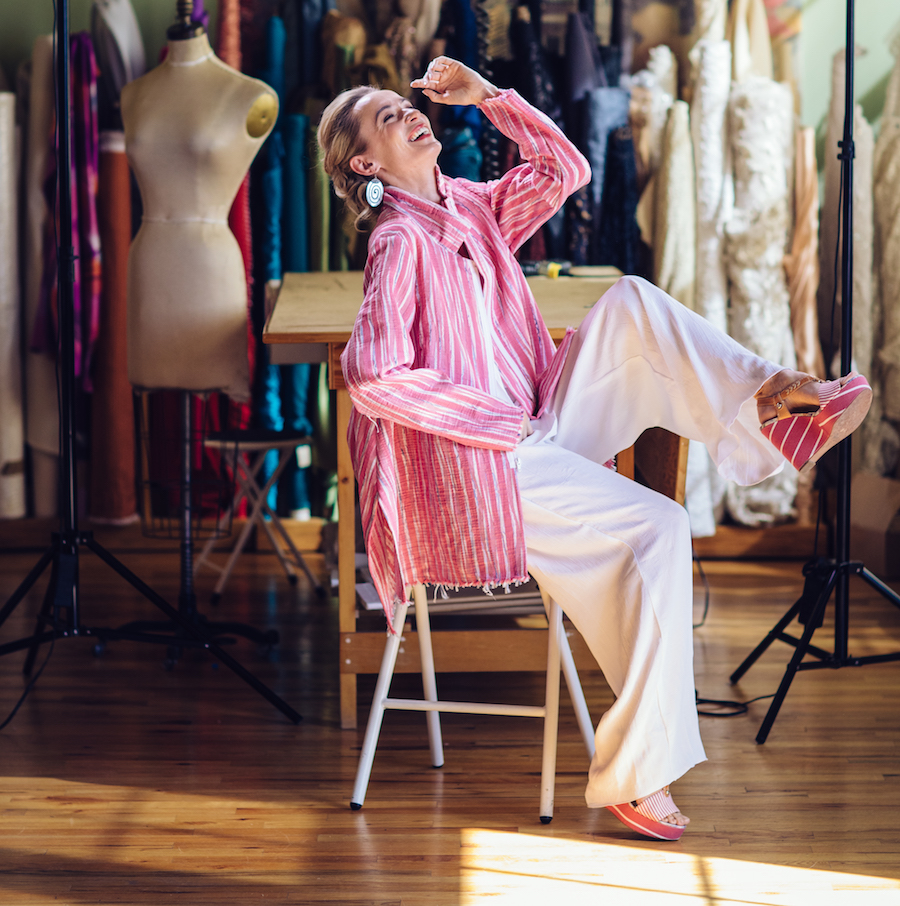 Photo credit: Hardy Klahold Photography
Wear Breathable Fabrics
Chances are you already know that wearing thicker fabrics like wool and leather is definitely not ideal for August, but even some of the other fabrics major brands use for summer clothing can leave you feeling less than comfortable. 
Look for dresses, shirts, pants, and other items in fabrics that are more breathable and feel lighter on you. Fabrics like cotton, nylon, polyester, linen and silk are great choices depending on your level of activity. For example, if you're out hiking, be sure to wear nylon or polyester, which dry more quickly and are better at wicking away moisture. Many of these types of clothes fall under a new term in fashion called athleisure wear, or "the perfect intersection between style and comfort."
If you're out on the town or heading to a casual event, consider wearing something like one of my cotton designs. I am currently using a great knit that is made of rayon and spandex. It's cooling, comfortable and comes in whimsical prints.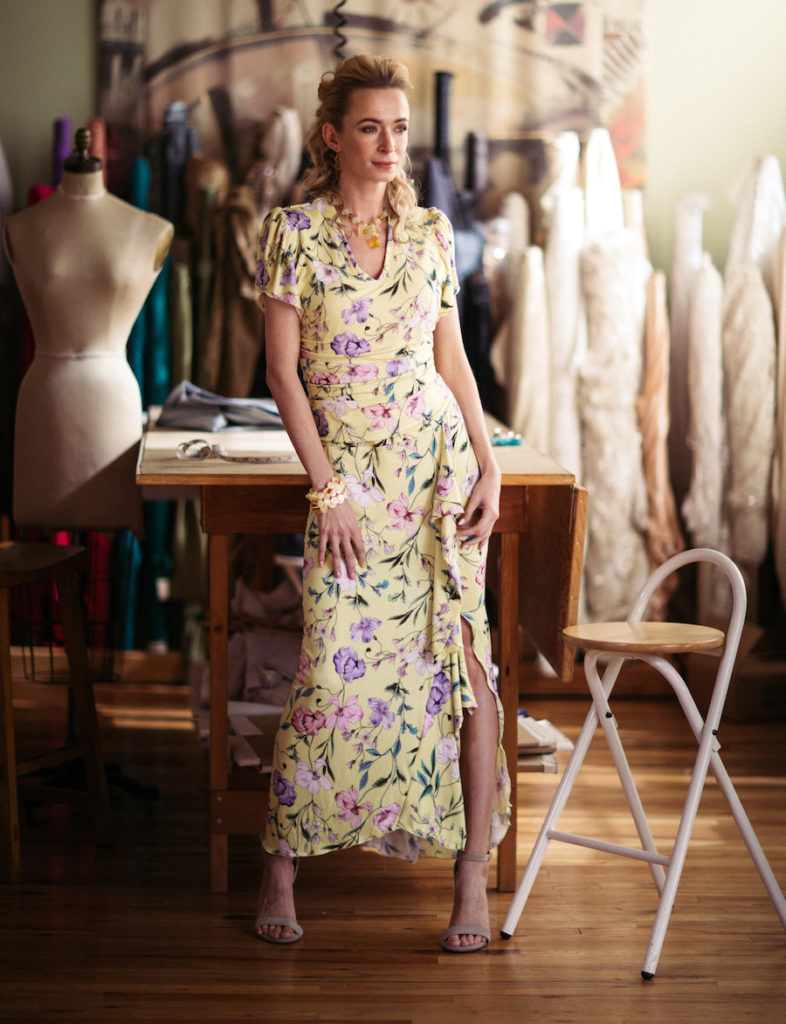 Photo credit: Hardy Klahold Photography
Find Loosely Fitted Garments
Brenda Kinsel talks about how she stays cool in summer with loose-fitted garments, especially shirts or dresses with deep or low-cut armholes. The looser the fit, the less you'll sweat, so it's important to have some "breathing room" for air to circulate. You could also wear sleeveless tops or dresses, but be sure to find ones that hang loosely around your body. 
This re-embroidered 'shirt' fits all of these tips.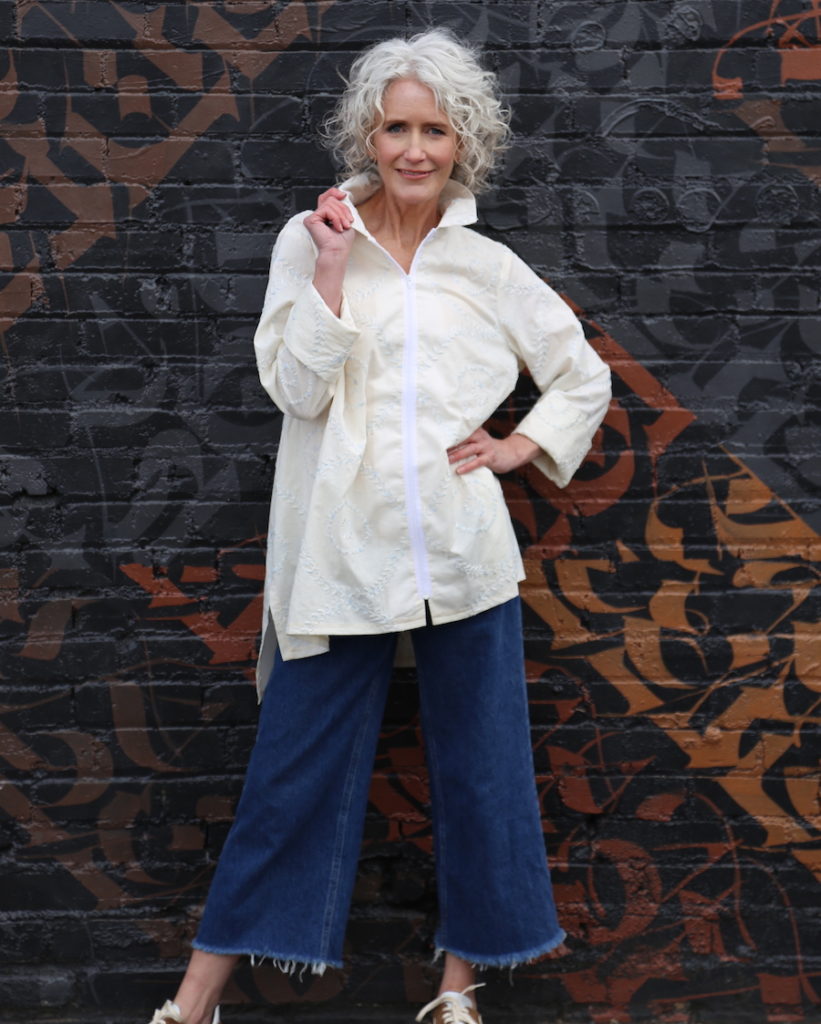 Photo Credit: Pauline Marie
Keep the Accessories to a Minimum
Although I love accessories to finish off my ensembles, it's wise to keep these to a minimum. Fashion jewelry, bags, and hats may be fun and stylish, but the weight and metal material on your skin can easily add to how hot you feel outdoors. Instead, try going for a more minimalistic approach during mid-summer days. 
Try playing with a stylish pair of earrings instead of a necklace. A cross body bag instead of a large purse can help ease the heat. If you are into new trends, try wearing your fanny pack across your chest in place of your go-to large purse. Hats made of straw or cotton would also be a good choice.
Looking for New Lifestyle Clothing? Shop Brooks LTD!
Reach out to Brooks LTD if you're looking for a custom lifestyle ensemble to wear around town, or check out some of our pre-made limited edition collections online!