Some artists use paint as their medium, some use found objects. I will talk about Guipere lace in this article. Guipure lace is a type of bobbin lace. It connects the motifs with bars rather than net or mesh.
I am lucky to say that LACE ("a fine open fabric, typically one of cotton or silk, made by looping, twisting, or knitting thread in patterns and used especially for trimming garments.")  is my medium. Remember that there are several kinds of lace.
Over the many years that I have been designing women's clothing, now particularly for Mother of the Bride, Mother of the Groom where I can  choose all kinds of lace for my gowns.
My go to lace right now is called Guipere Lace https://en.wikipedia.org/wiki/Guipure .  Also called Venetian lace, Guipure is a firm, stiff lace without a net background. Patterns are created by a series of close, embroidered stitches onto a fine fabric that seems to disappear in the finished piece.
Alot of Mother of the Brides are looking for interesting lace for their gown. For more Mother of the Bride ideas(both lace and otherwise) go to https://www.brooksltd.net/mother-of-the-bride-mother-of-the-groom/.
In this particular gown, the Mom wanted just a hint of contrast to her otherwise fitted, softly gathered silk gown.  I have hand stitched all of the lace and finished the edges with a machine stitch to prevent raveling. Pearls and sequins adorn the open cut work of the guipere lace.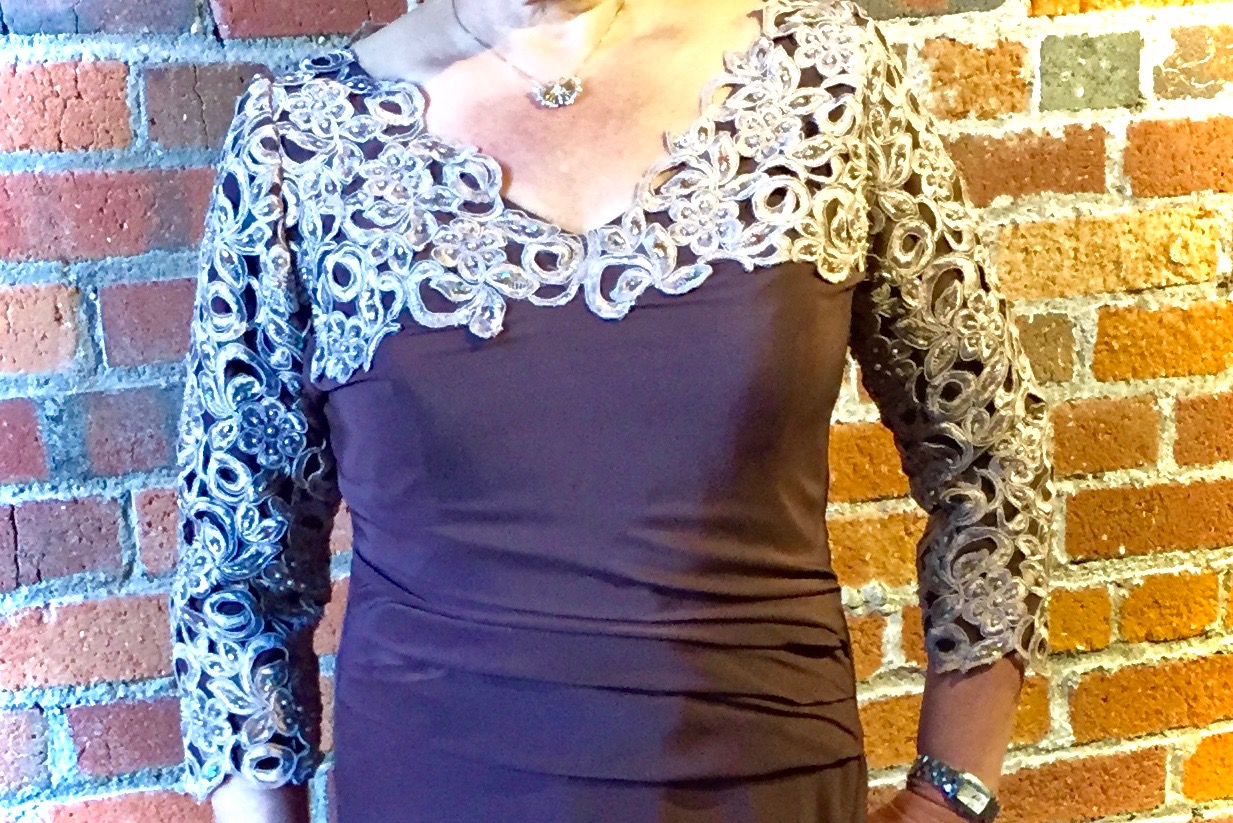 This leather look like jumpsuit has hand appliqued lace on the bodice and down the back of the garment.
The blue guipere lace really pops on the rust colored ensemble.  This would be a trendy ensemble for a fun evening out on the town, a gala, cocktail party or art opening.  Very unique and a distinctive look.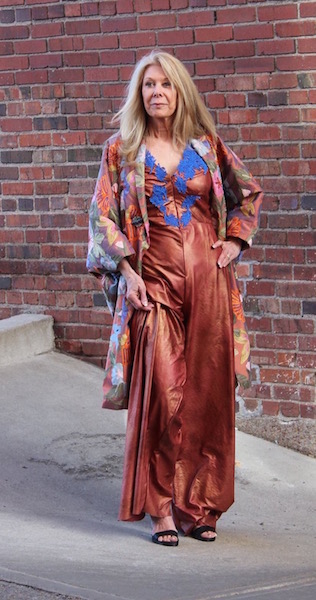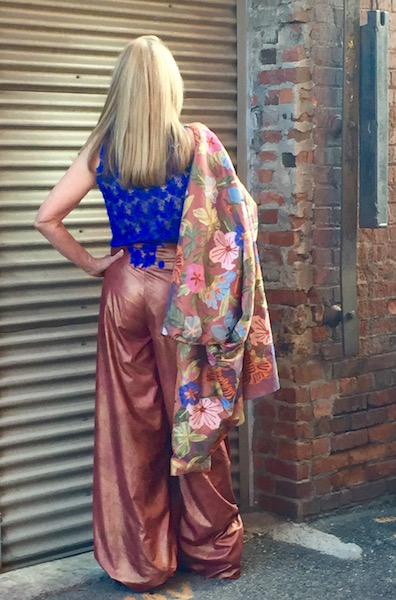 In this sheath gown I have applied lace appliques to the bodice of the dress complimenting the tight fitting skirt.  I cut apart the lace and re-apply it strategically throughout the bodice to create an interesting, tasteful covered up look.  If you look closely you can see that I have left edges of the lace appliques for depth of movement.  Feathers embellish this cocktail dress.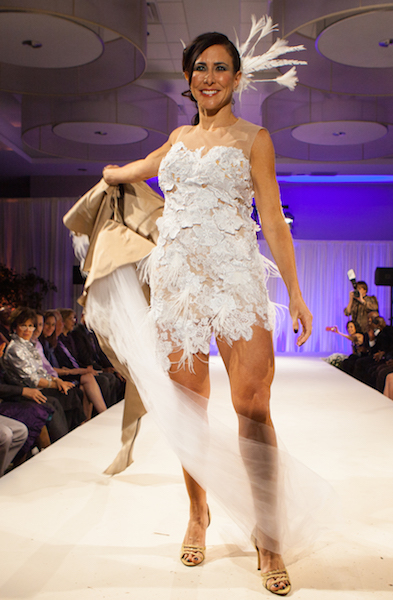 From my most recent collection, the Merlot Collection I have used the guipere lace in several ways.  The fitted sheath for the body of the dress skims the body perfectly.  The crop top has detailed hand stitched lace appliqués to create a custom one of a kind artful piece.  I have also added another element, a ribbon trim that compliments the undergarment lining to tie everything together.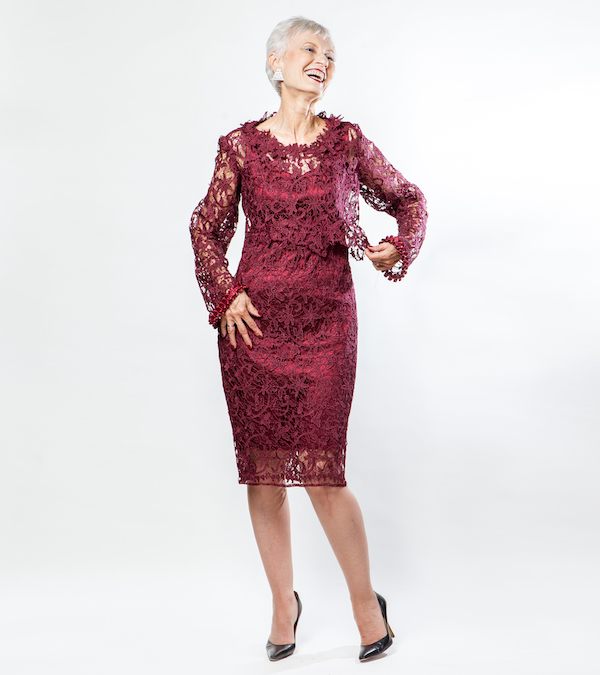 This short description of guipere lace is an overview of what can be accomplished.  The lace comes in many colors and many variations.  I love working with each piece of lace as an individual tool to create a dress of your dreams.
Visit more party clothes at https://www.brooksltd.net/party-dresses/