Mother of the Bride & Groom dresses has me engaged in a new exciting creative way. My new learned technique is filtering into current pieces be it for social occasions or lifestyle events.  Maybe these are one in the same?  When Barbara's (a long time client), Son decided to get married the first thing Barbara did was call me for her ensemble.She understands by aesthetic and appreciates the work behind it.   Barbara didn't want a fancy dress she wanted to have an artisan piece that she could wear with a simple basic Eileen Fisher dress.  Of course it would fit into her closet nicely for other reasons.
" Now, moms are encouraged to wear a look that makes them feel fashionable and confident (with the bride's approval of course)" a quote from The Knot by by Sarah Hanlon.
I know Barbara well, she's been a follower for years.  She loves blue. Pulling out all  stops with a special textile (pleather and tulle) with blue as the accent color.  Working around that theme I  put together different shades of blue in different textiles, all 100% silk.  With my current knowlege of the Art of Japense Draping I began the process which can be appropriate for Mother of the Groom or Mother of the Bride as well as for a speaking engagement, or any event that you may be participating in in the near future.
Documenting the finished product
I choose to make artisan clothing for Mother of the Bride & Groom which has delightful interesting details.  View the front, back and up close in these photos: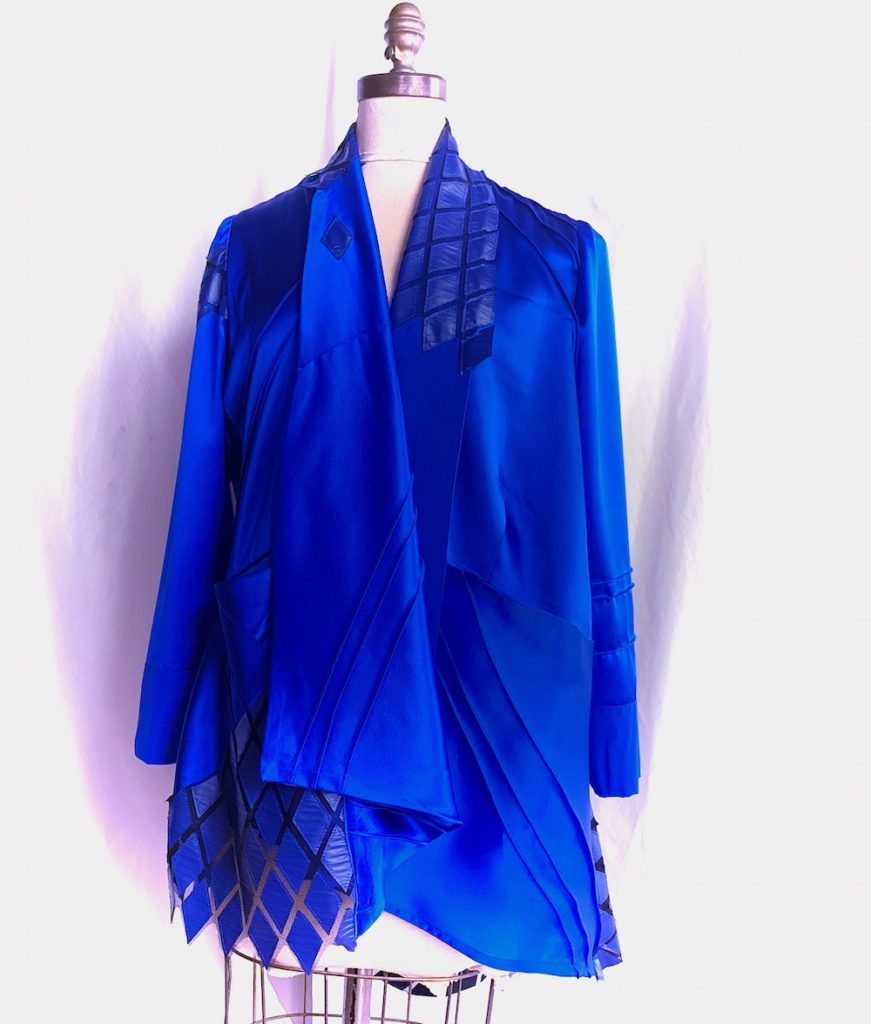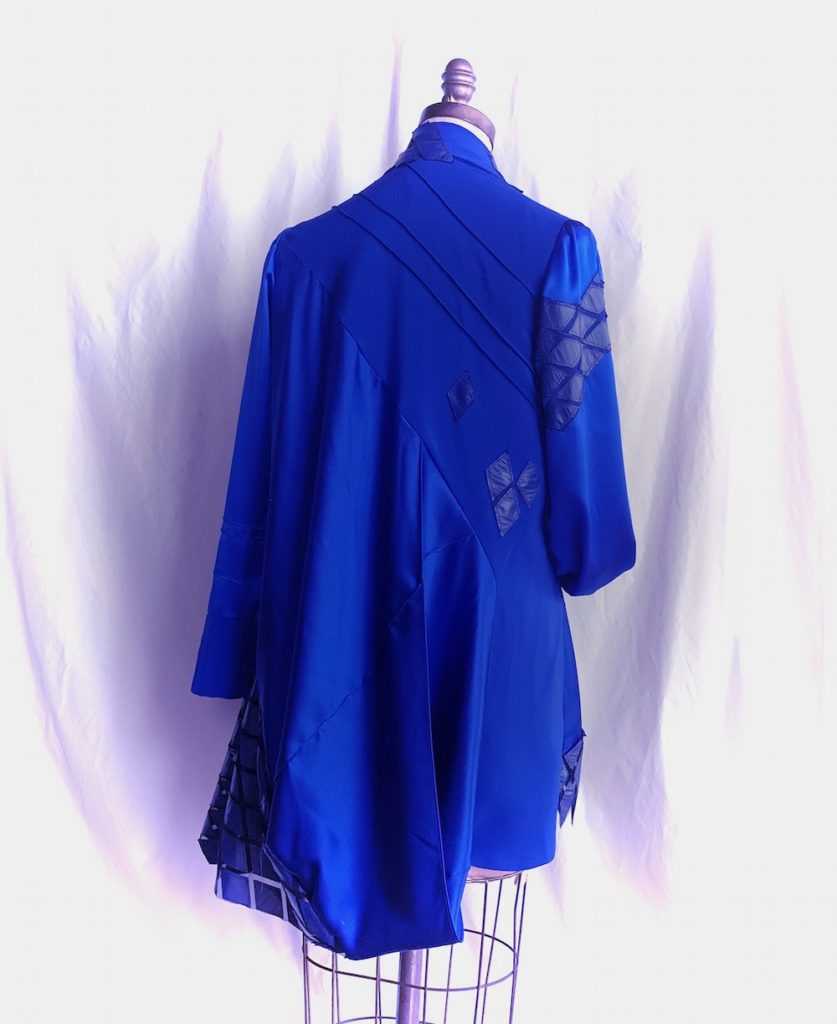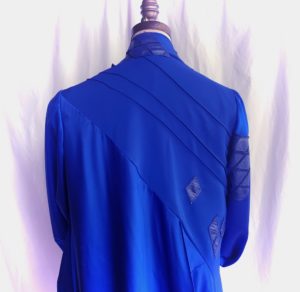 The wedding event
Fast forward to the actual event that took place in September 2020, with Covid restrictions in effect.
Barbara, the Mother of the Groom looks very happy in her artisan clothing piece.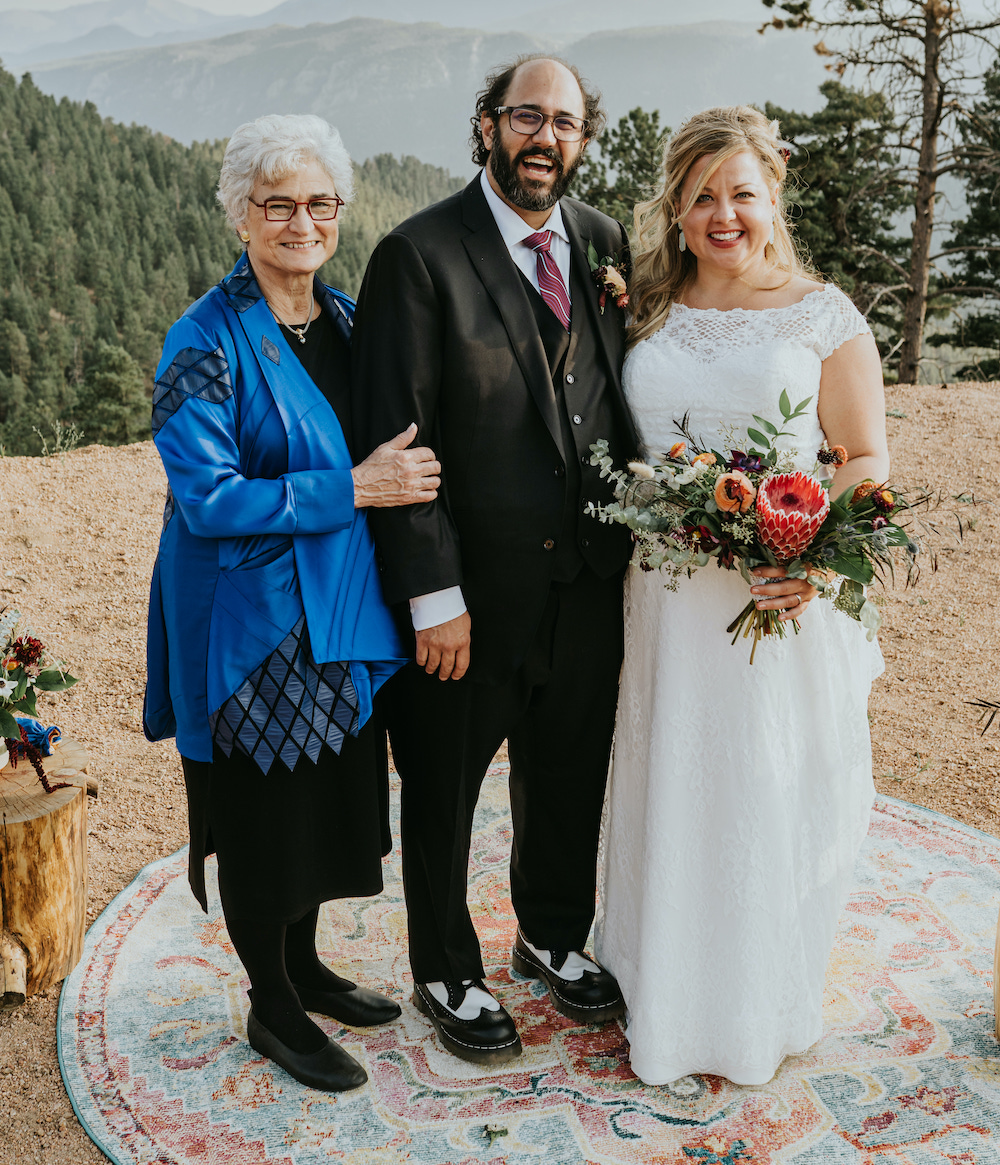 Jo Julia Photography
Relationships
With each artful piece I create I'm lucky to say that important relationships are created.  I love working one on one with women helping them to create handmade clothing that speaks to their personal style.  Fashion has no age limits as I believe that age doesn't matter. Whether it's for a special occasion or your everyday lifestyle choice, it's all about how you present yourself to the world.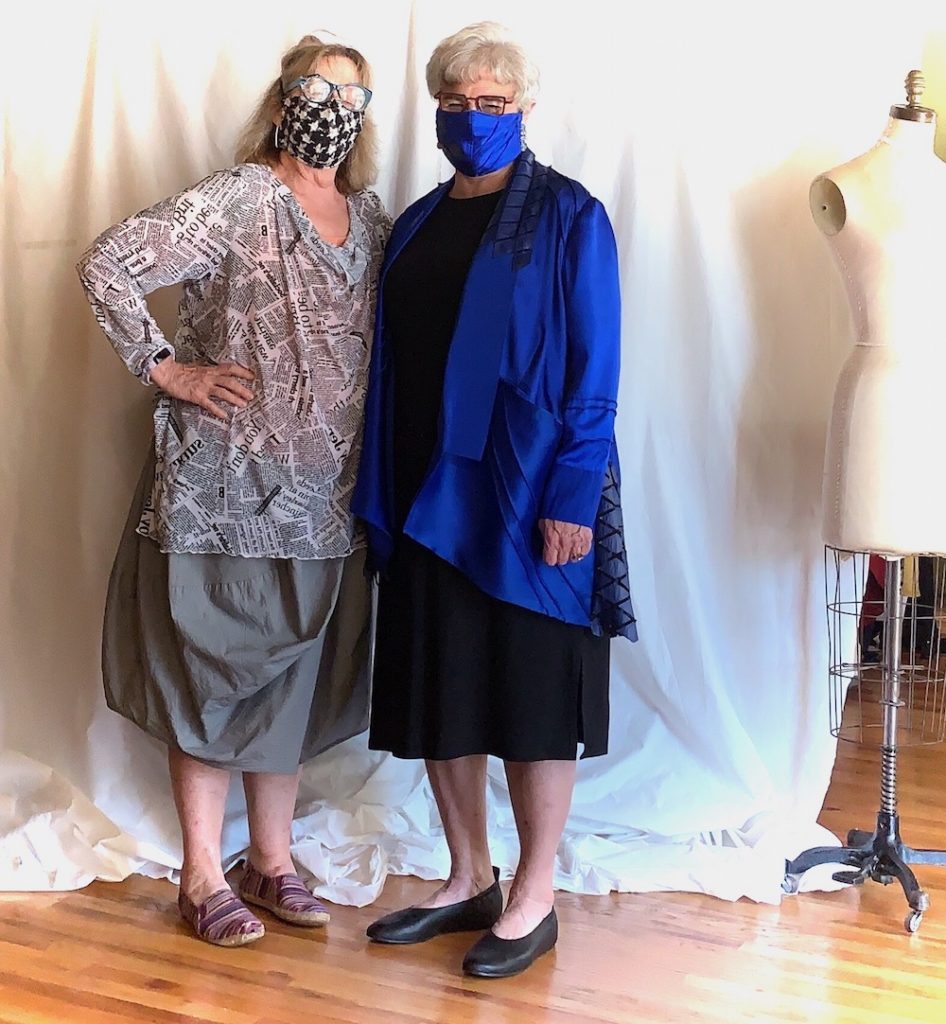 I  help you with your fashion needs, including a mask that might be appropriate for the occasion. In my newly revised web site I take you through the steps on how easy it is to work with me.  Read about it here.
We are all about one stitch at a time, slow fashion at it's finest.
 If you have a need for a special garment or know someone in the market, send them our way!
Lastly, we've got you covered, literally!  We help you reveal your favorite body parts and conceal ones you'd like to hide.
Here's to your well being,
Brooks