Made to Measure
The creation of a dress in simple steps
How Made to Measure Works
If you like what you see in our online Made to Measure Shop page(coming soon) and want something special in your size or a different color, we can do that. Simply reach out through a quick form online to begin the process.
The process of designing an artful piece of clothing requires a basic understanding of your personality and body type. It also requires trusting and collaborative interaction. Brooks strives to understand your clothing needs and your lifestyle so she can create the perfect-fitting magical garment for you.
Great relationships happen when there is a sense of creativity, fun, and a challenge. This is what Brooks strives for with every design.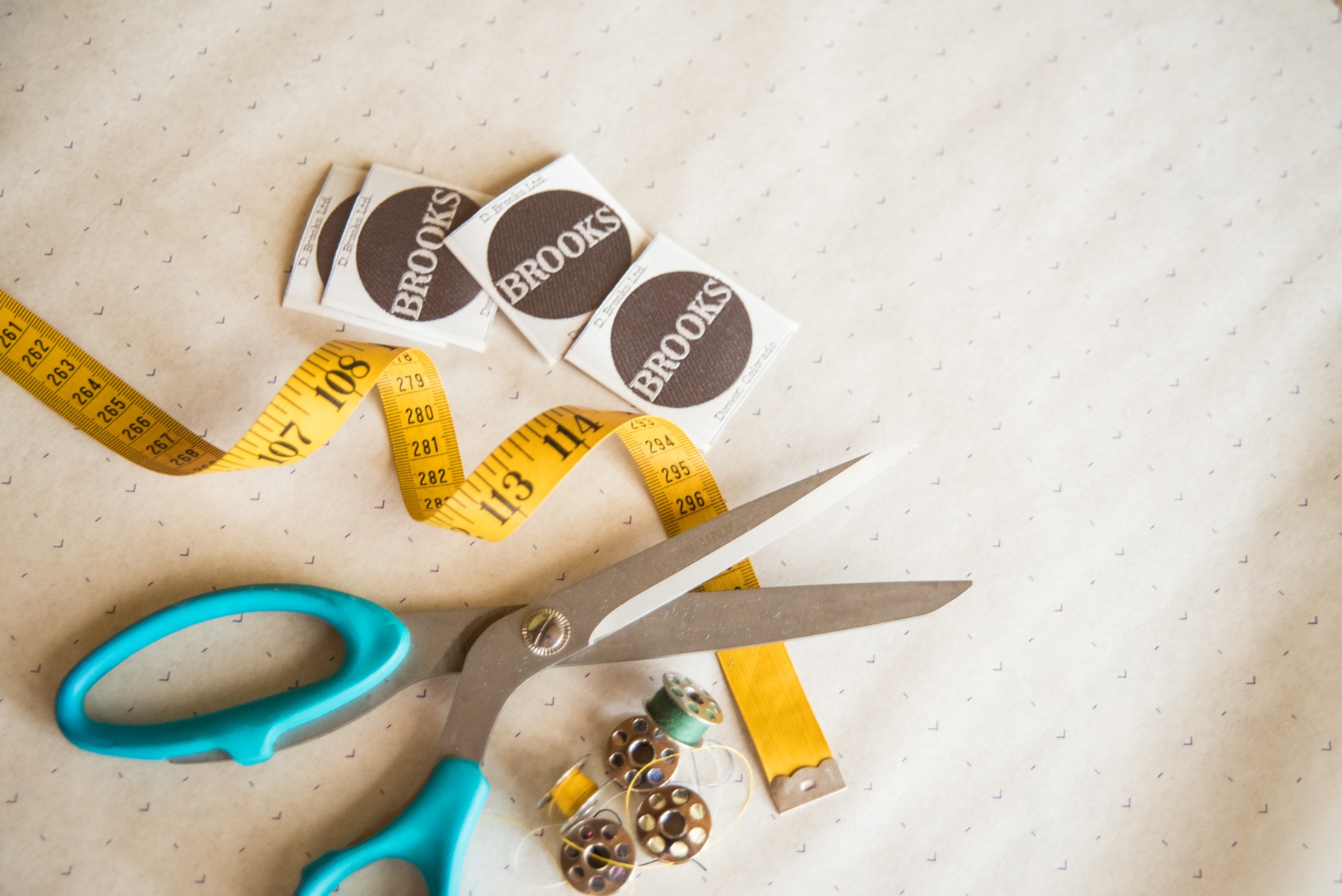 Made to Measure: The Creation of a Dress in Simple Steps
Meet Brooks initially on a 30 minute zoom call. We'll talk about your needs, your vision for your ensemble, colors, budget and timeline.
Make an appointment to meet physically at our atelier in Denver, or together we discuss the next steps virtually. Try on completed sample pieces or garments that are in stock to get a clearer vision of what looks good on your body type.
Based on our discussions, I will sketch ideas for your needs. There will be a $200 deposit that goes towards the cost of the final piece.
We will finalize the ideas and fabrics, and measurements will be taken. The fitting process now begins.
Fitting: an ensemble will be created for this fitting. Depending on the design, this fitting may be in the fashion fabric or in a prototype fabric.
Fitting and final adjustments, delivery at this time.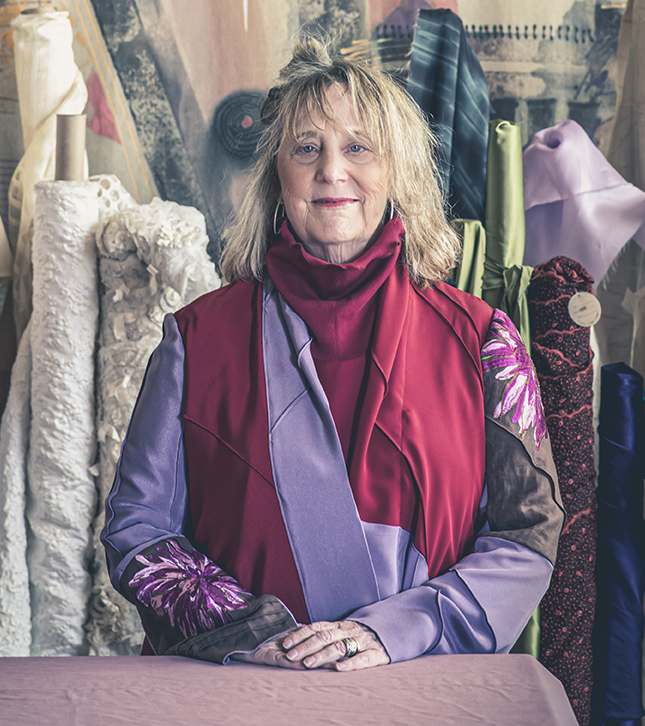 1. In your initial consultation, we will discuss your wants and needs. The type of ensemble, fabrication, body concerns, venue, color requirements, timeline and your budget.
2. Try on completed sample pieces or garments that are in stock to get a clearer vision of what looks good on your body type.
3.  There is a non-refundable deposit of $200 for sketches, which goes towards the final cost of the ensemble. Final pieces start at $500 and can go up to $3,000+.
4. During the next consultation, we will discuss the variables in the design elements that I have sketched for you. We'll review together and then choose the idea you like best.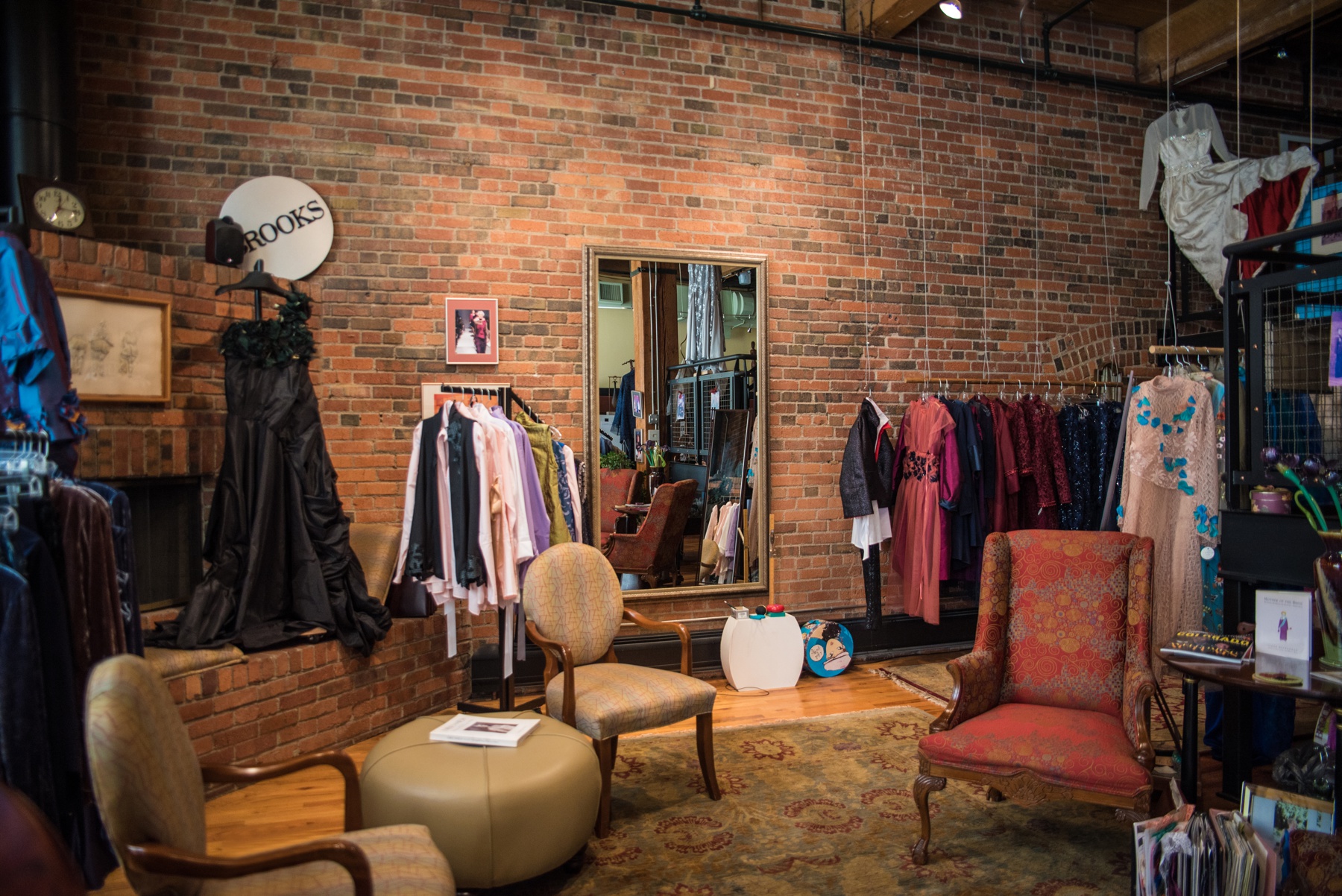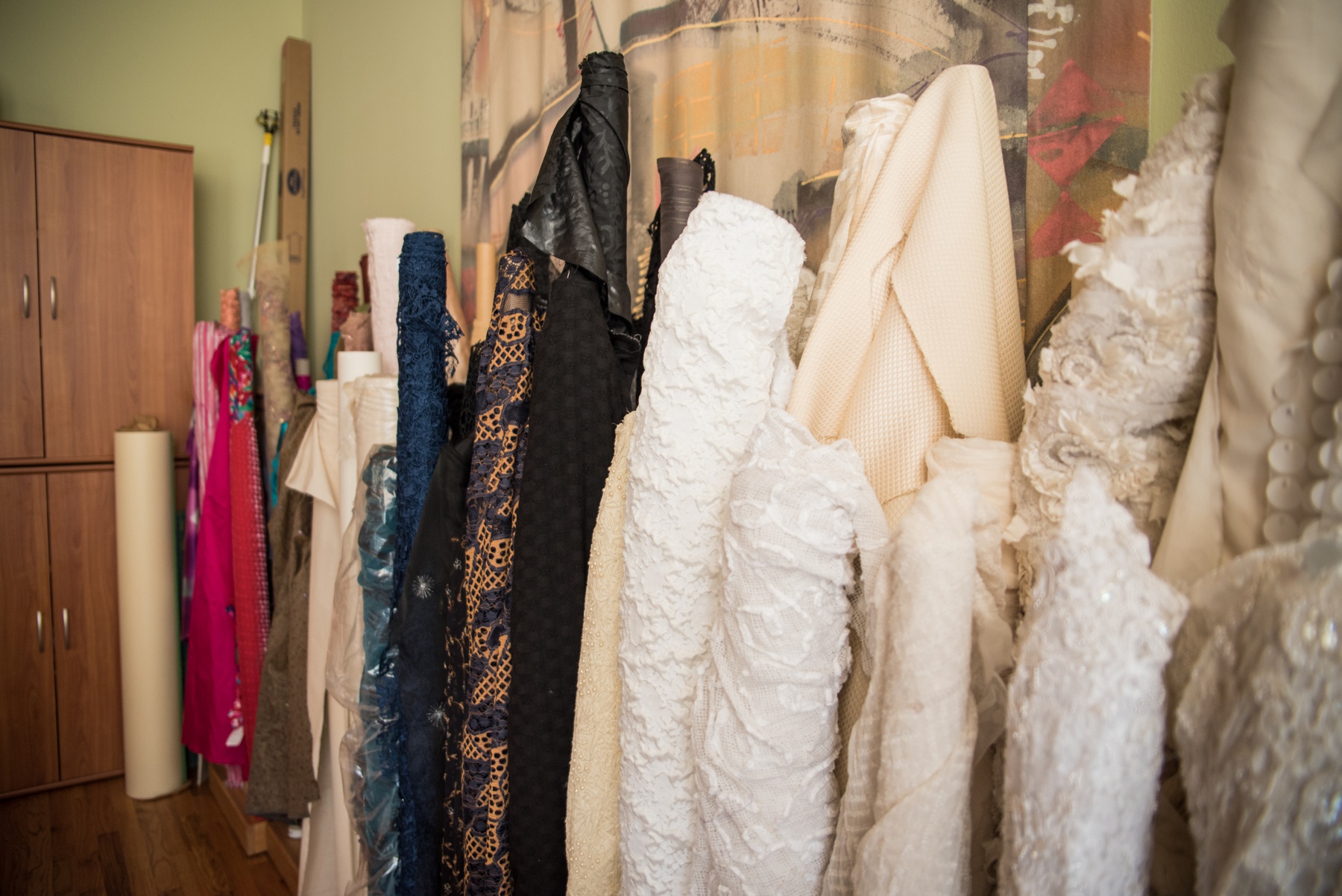 5. After the final design has been selected, I will create the piece that resembles the final garment. 
6. We'll mark adjustments, which will be made before your final fitting. 
7. At your final fitting, your garment will be pressed and ready for delivery. You will try it on and if any minor adjustments are needed, those will be executed on-site at the atelier. 
8. A few photos of the final garment will be taken, and then you will receive the final delivery of your Brooks original!