Wear Red for Christmas
Tis the season to wear Red for Christmas.  Cherry red is the  main color for the Brooks LTD 2020 holiday season. Wearing red is a sign of confidence, but which red you wear tells it all!  This boiled wool cherry red jacket protects you from the biting winds in winter, and shows your holiday spirit. The  jacket is the perfect length to top off some feisty leggings or a mid-length skirt with boots.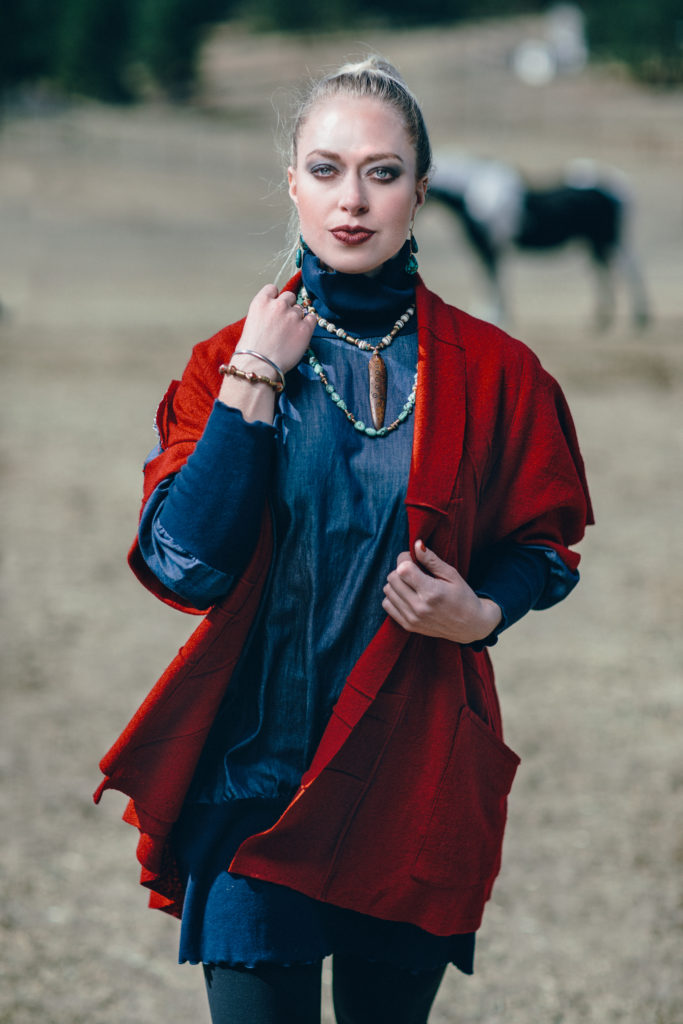 The jewelry that compliments my design is by Christine Marguerite from Boulder, Colorado  and is also a symbol of protection.   The Shaman Medicine Stick joined with prayer mala beads, is associated  with prophecy and good health. Layered with an accenting longer green rough turquoise bead necklace and topped off with stacking bracelets finishes your holiday look.
The art of Japanese Draping
I utilized the new technique of The Art of Japanese draping in this unqiue piece.  It's a one of a kind jacket with interesting design lines throughout.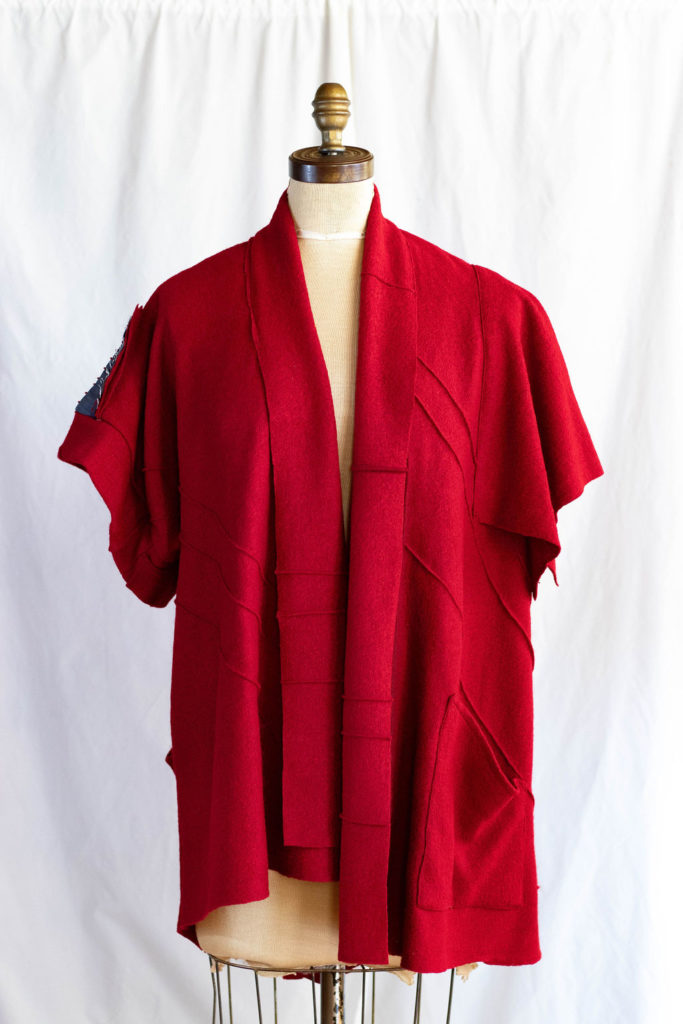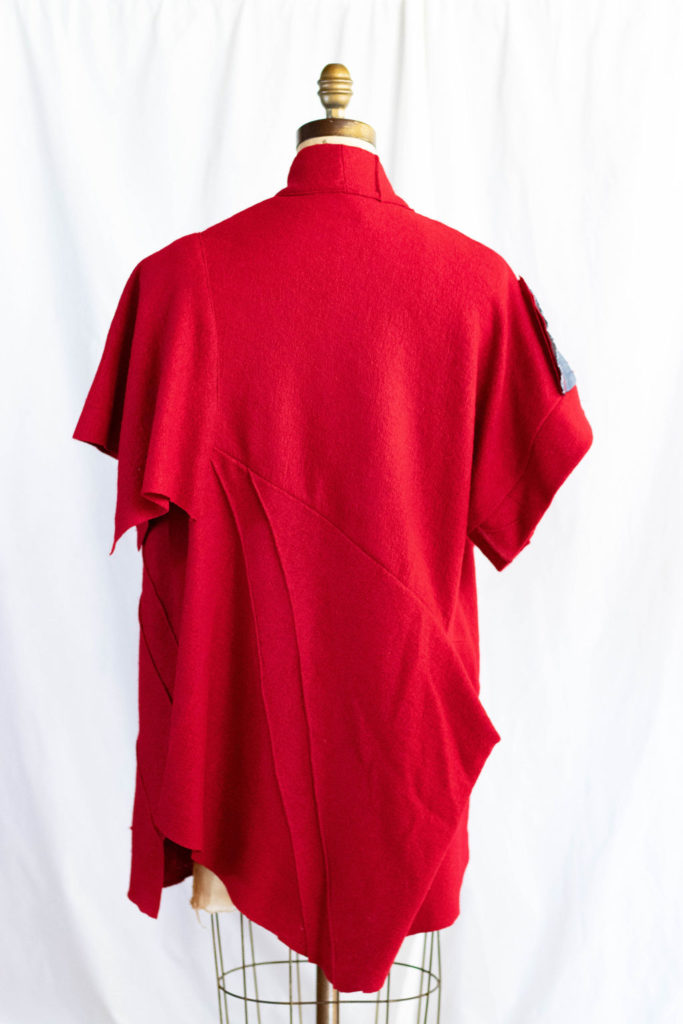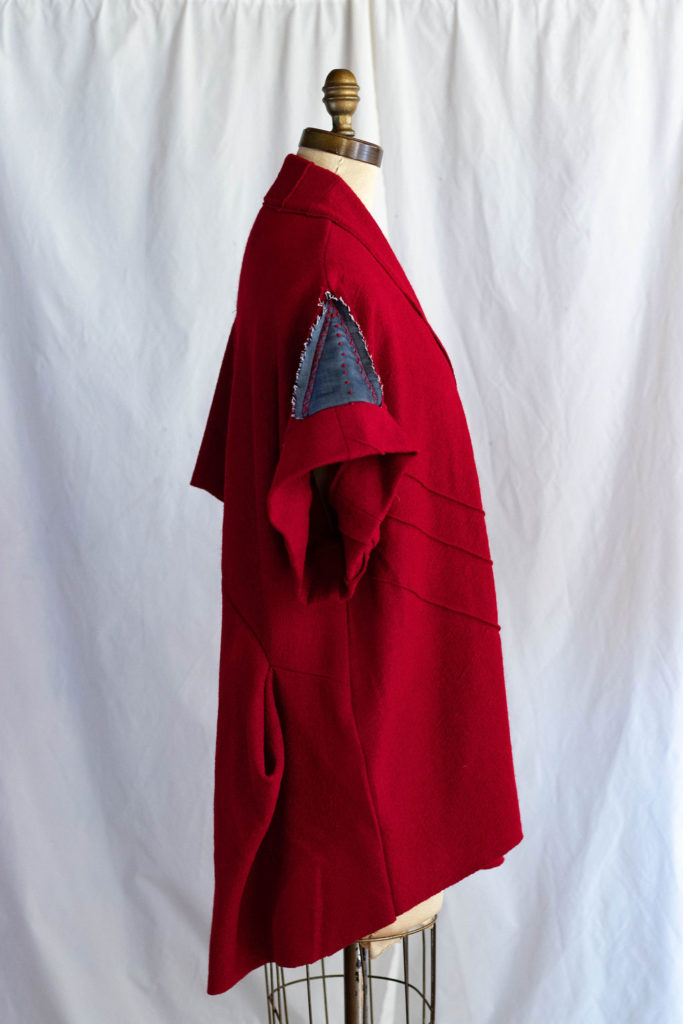 Note the touch of hand embroidery at the sleeve opening.  I take delight in slow fashion and creating something unique in each piece.
My jacket is one of a kind, and once it is gone it's gone.  Act soon!  Purchase it here.
Jeweler:  Christine Marguerite
Model: Alyssa Wahr
HMU:  Amiee Elise
Venue:  Hope Held by a Horse.
A portion of the sales of these items go back to Hope Held by a Horse for breast cancer survivors.
This is my 30th year since diagnosis!
Show that you care, support local artists and look fabulous doing it!