Fabrics are the essential driving force for all of my clothing designs. As a designer, I like challenges and change. Fabrics allow me to experiment with both change and a good challenge, since there are always new trends and every new collection or custom design is unique.
Each season, I am exposed to the newest technology of fabrics. In order to keep fashion fresh and interesting, the textiles need to be innovative. The latest technologies are 3D, pile and tactile fabrics.
3D fabrics are definitely one of my favorites, and whenever I can't find them, I create them. This makes my fashion designs more distinct and one of a kind. One print may be the underlayer of the overlay print, which creates a 3D effect when the fabric moves. It can be hard to notice unless you see it in real life.
Laser-cut fabrics are also becoming mainstay in the industry, for everything from bridal gowns to outerwear. I was thrilled to run across an interesting pattern that was laser cut on tulle fabric. Stay tuned for the final result! I have a roll of it now in my studio.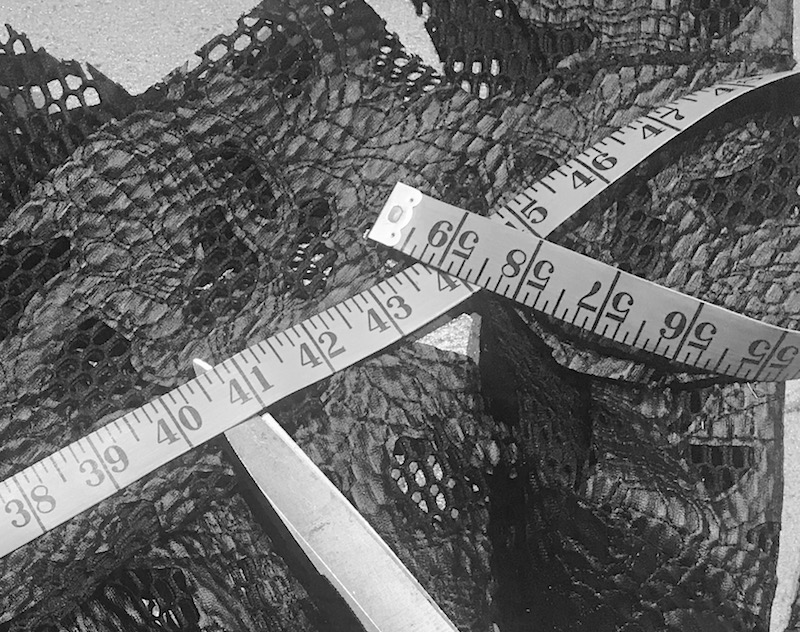 Shredding fabrics and using a quilting technique can create an interesting design. When applied to a garment, it becomes intriguing to the fashion-conscious woman.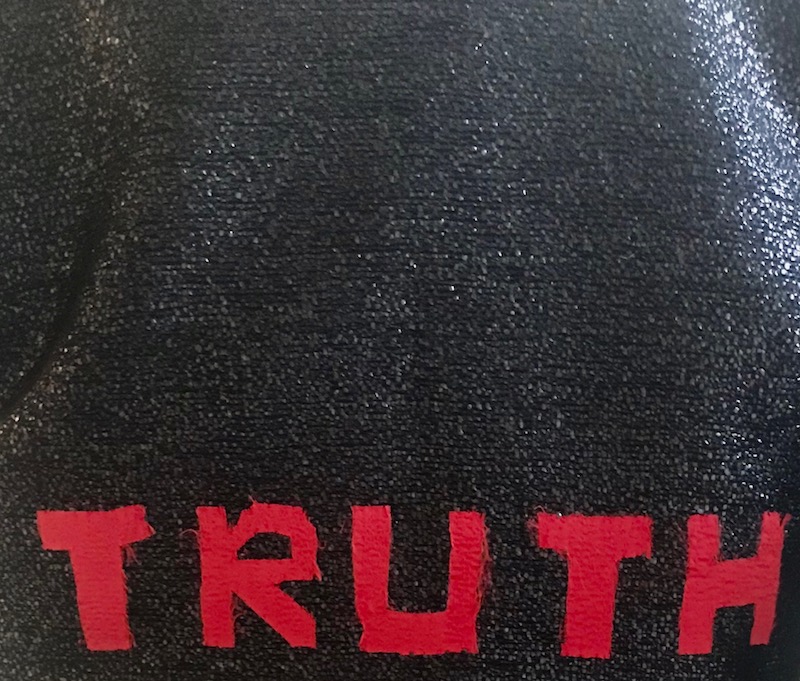 I also get inspired by the environment and what is happening culturally. When I was walking the streets of New York on my annual trip this summer, this window display resonated with me. The word "truth" has really become a mainstay in our political climate today. I know deep inside that I was creating graffiti on my clothes last November using the word TRUTH. Although we all try to be the first to do something, it's impossible!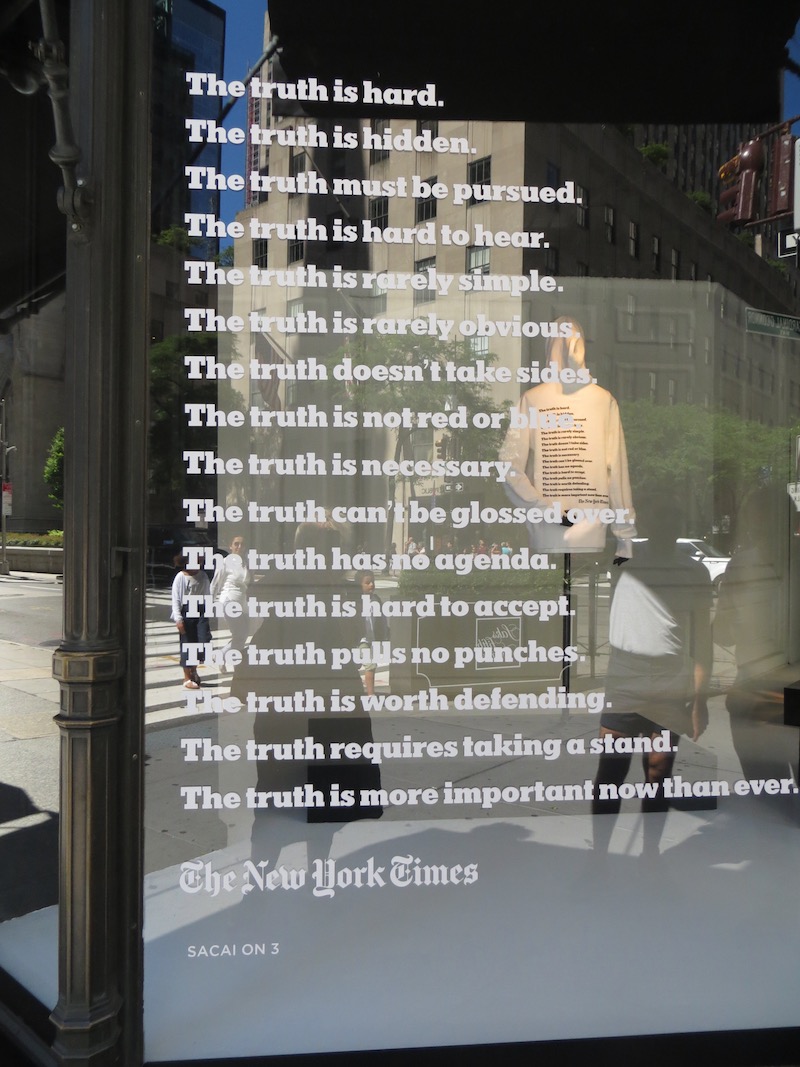 These are just a small sampling of the fabric I choose to work with. They are always changing, so I can't get too attached to one fabric because of this. This holiday season in 2018, be on the lookout for more texture, dimension, and a contrast in drape and fluidity in fashion designs. Thank you for following my story, and be sure to check out my Instagram feed for my latest updates and inspirations!