July is the hottest month of the year, but it's when I usually travel to New York City to see the new fabric collections for the upcoming year, visit the annual fashion exhibits at the Metropolitan Museum of Art, shop the stores and meet up with new friends I've met over social media.
All in all, it is always an inspiring thing for me to do and I love going to NYC every year. The inspirations are everywhere – I get so much joy out of being in the middle of the fashion capital in the United States as I experience it though my eyes. I come home and sort out the things that I think will resonate with my clients.
The sky was always blue, just like in Colorado, but the heat was like being inside an oven!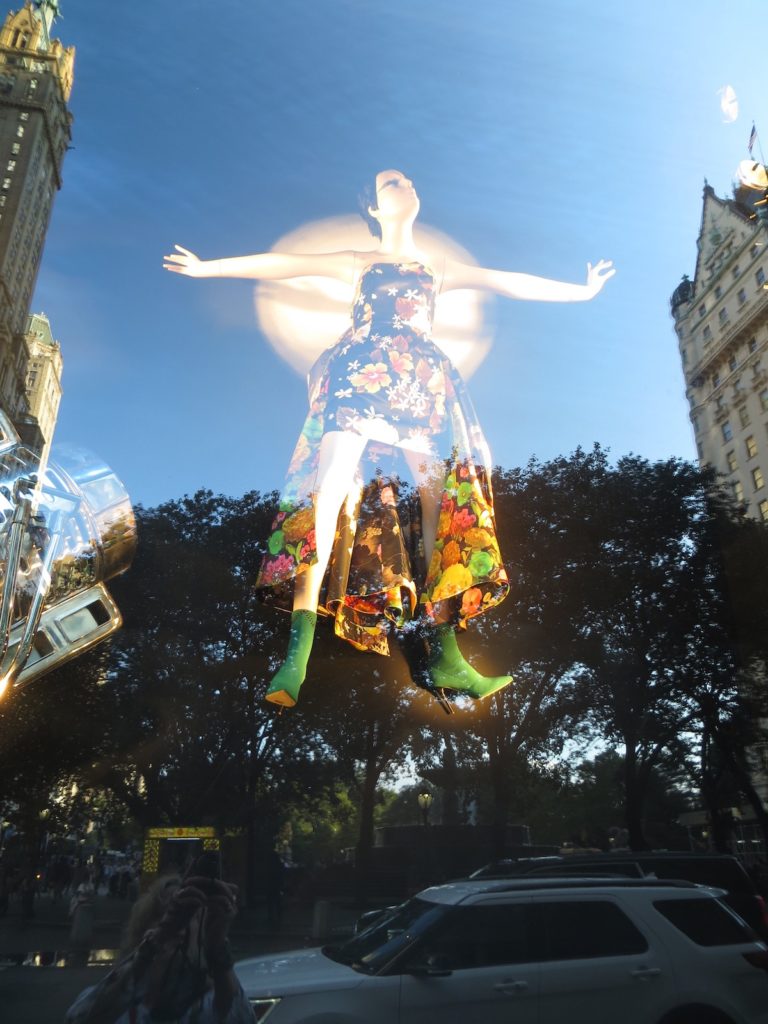 Day One: I need to mellow into the environment. I usually go the the Metropolitian Museum to see their yearly fashion exhibit, and this year was called Heavenly Bodies. There always seems to be a bridal gown at these yearly exhibits, and this one did not disappoint!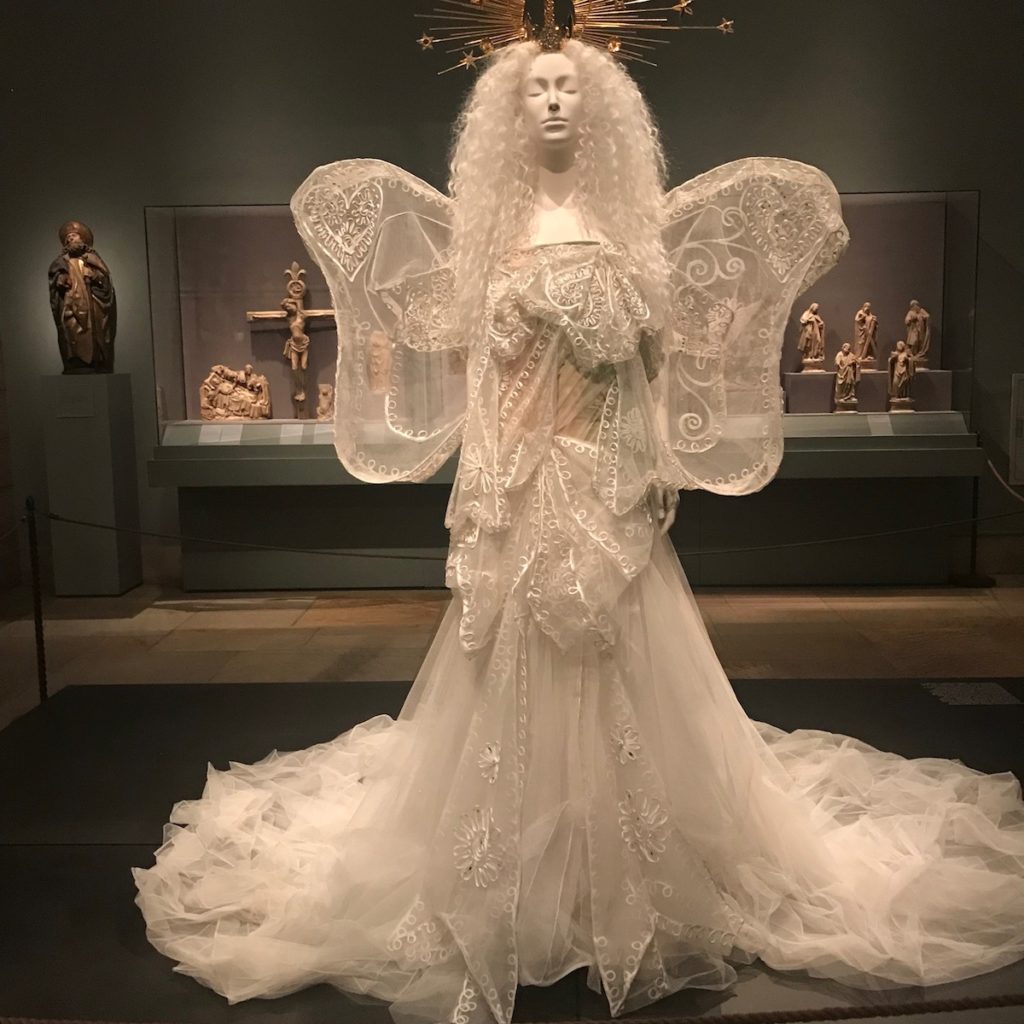 Along the way, I like to window shop and this year at Saks Fifth Avenue I was touched by this display, as last season I incorporated the word TRUTH into my collection. I must be on to something! I think you'll see it again in 2018.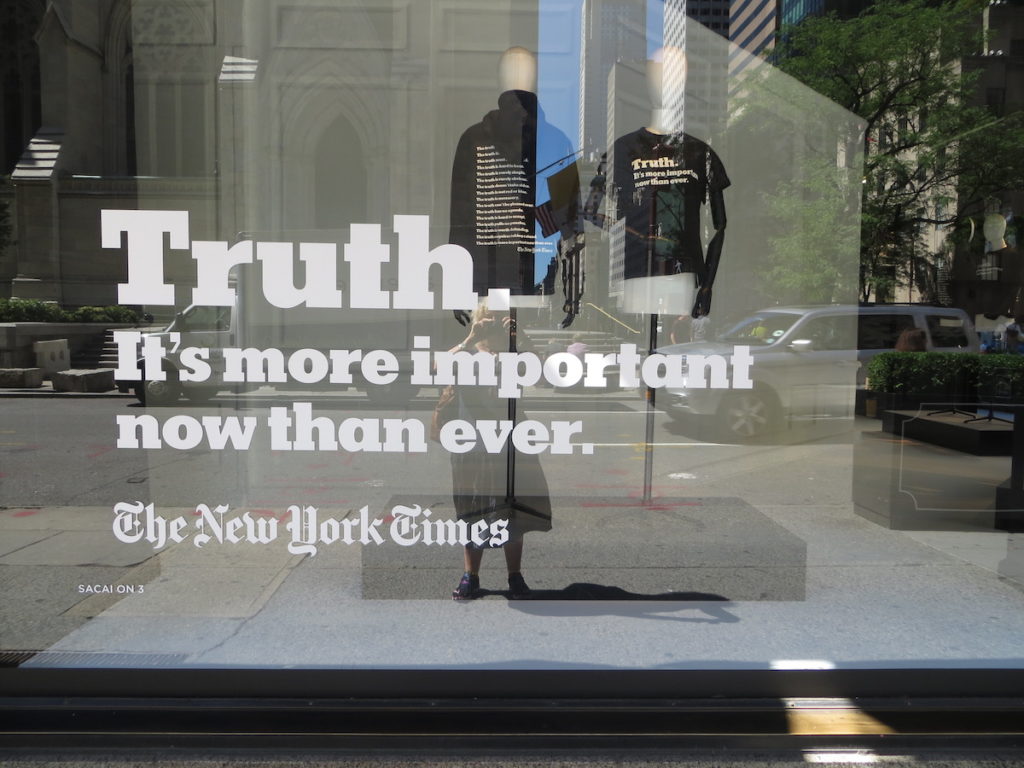 As I shop for new fabrics on 7th Ave, I am always amazed by how casual people are. This young gentleman was gracious when I asked if I could snap his photo. I loved his hair and his hat.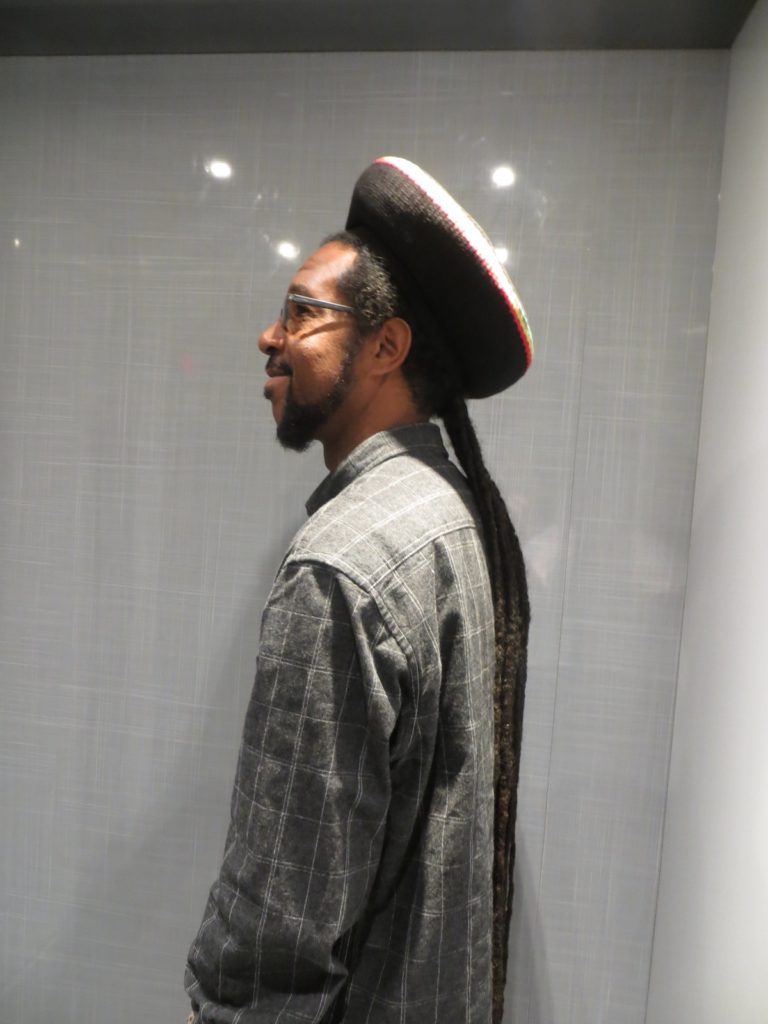 While I was shopping on the street, I fell in love with this stylish family. The young lady was so put together when I asked if I could snap her photo, her siblings insisted they join in the fun. All of them were so put together, I wonder if they needed their mom's help when getting dressed!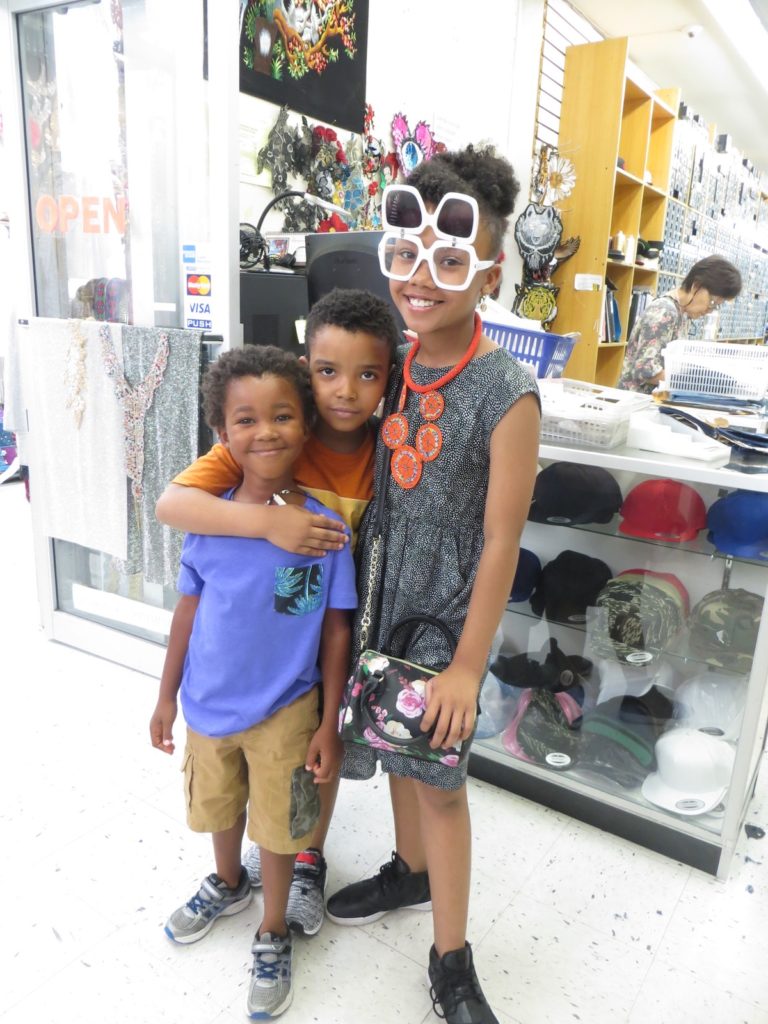 The most recent trend (in New York) is shine. Everything is shiny, including sneakers. Not sure how this will resonate in Colorado yet.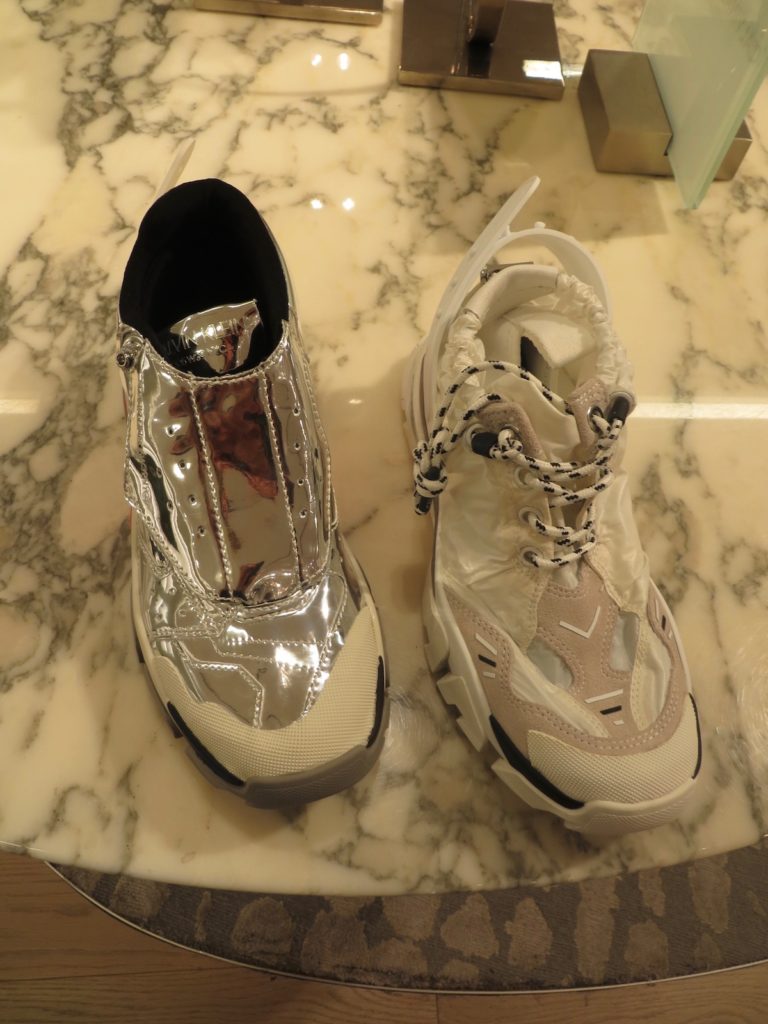 I may incorporate shine in trims that I choose.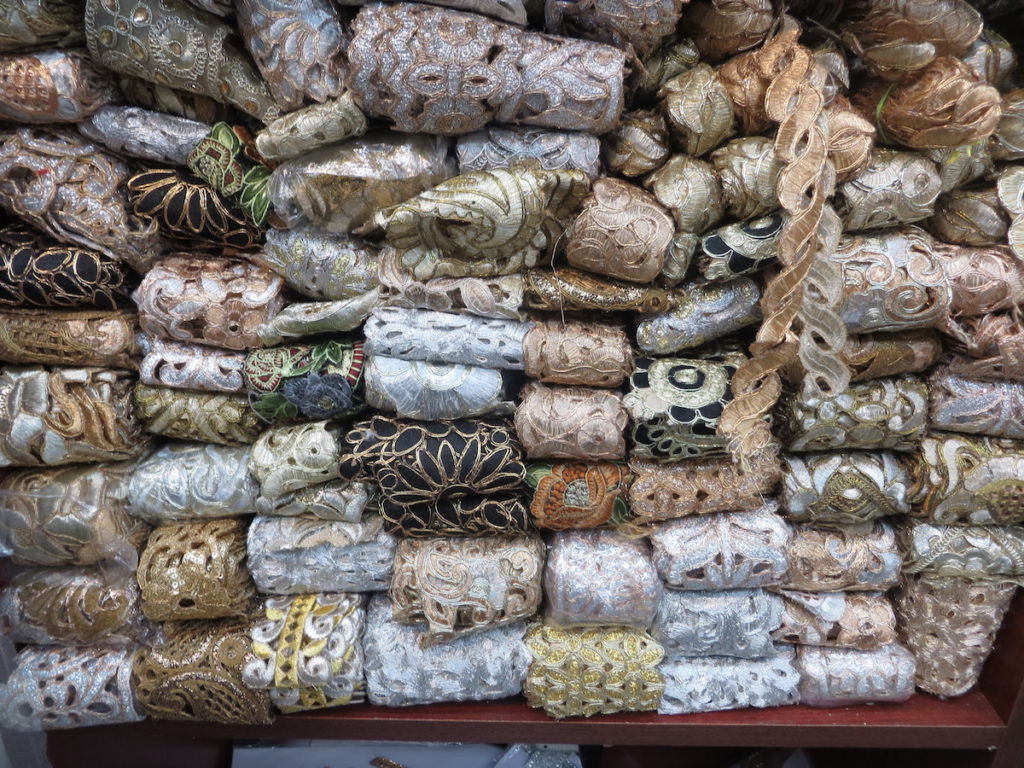 The most inspiring retail store for me was in Soho.  The newly opened Gucci Store was a sight to be seen. There were lots of interactive pieces within the large space, including theatre-like venues with large screen TVs, with headphones and theatre seating for the public to enjoy. It's definitely a place to see and be seen.
Here is only one example of many of the merchandise in the store: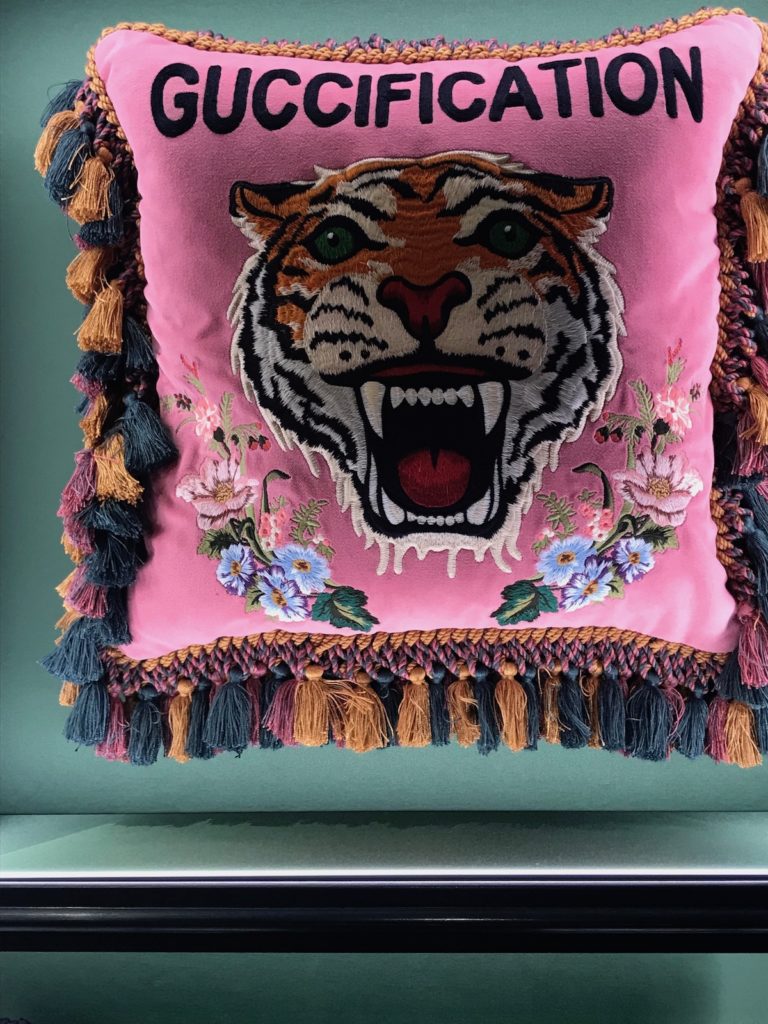 The people I met up with were entertaining, helpful, professional and you will definitely see the influences they had on my visit. Follow me on Instagram to see how it all develops, you won't be disappointed!
I am lucky to say that I will continue on this journey soon. Next stop: Aspen, and then LA!
Thanks for coming along on my journey.