I fell in love with a chenille, sequins, lace & mesh fabric months ago.  It drove my recent collection called Town & Country.  I had my choice of many color ways and I chose navy as it seemed to be resort like.  Mix it up with a navy ponte and you are off to a resort for the holidays, 2017.  Think Hawaii, the Caribbean, or even Mexico.  Not to mention Aspen, Vail or Jackson Hole.
Photos of the Sequins, Lace, Mesh & Ponte Fabrics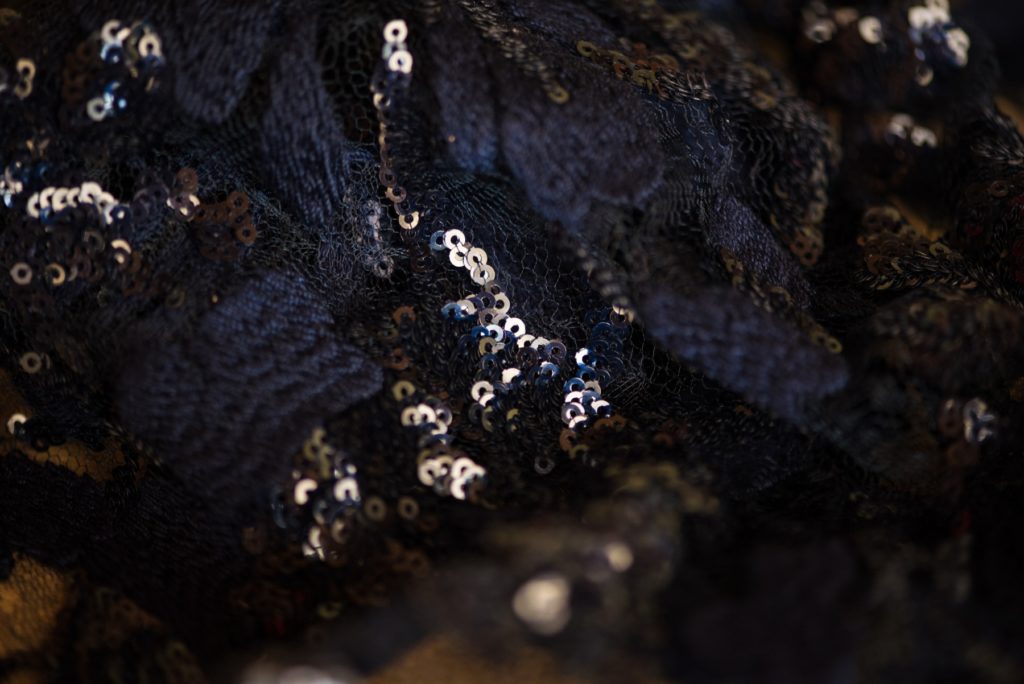 Here is the sequined fabric with a light underlay that I tested to see if I was happy with the contrast.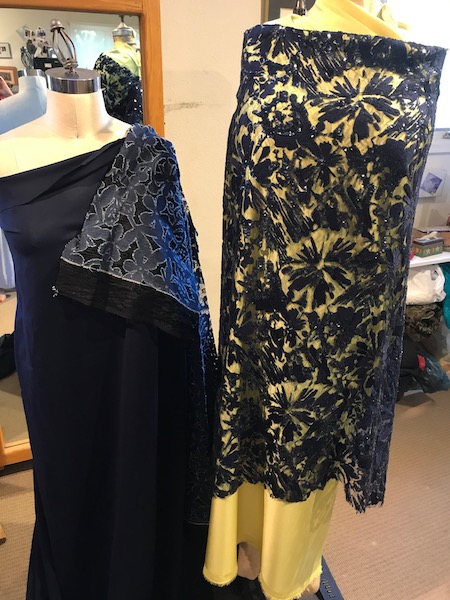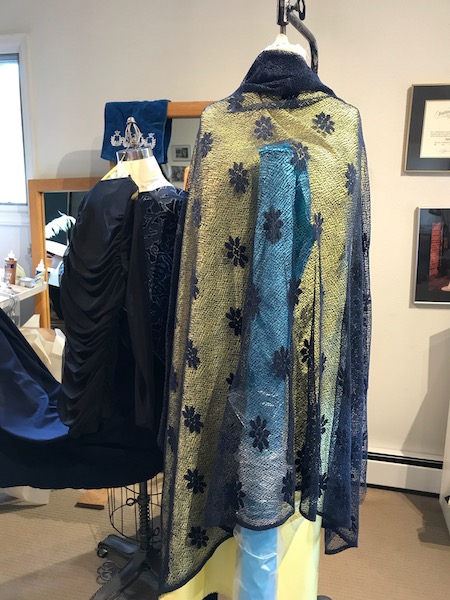 I began draping the fabrics to see how they would look as a collection.  You will see how this morphed into something else as time goes on.  This was just the beginning.  The draping process is just the start of any collection.  To see a gown from start to finish visit my dressmaking page.
Choosing the design to compliment the sequins.
The sequins spoke to me in many different forms.  I treated it like a knit so it would mold close to the body.  I draped most of the shapes, as this fabric had a mind of its own.  Once I got the technique down I was off and running.  I felt like I could shape this fabric into anything I wanted.  For the Town & Country Collection I visualized women wearing the sequins with jeans and boots as well as out to a gala.  All one needs to do is change up the pieces.
Imagine this tunic without the lace leggings, a perfect party dress.  Wear the tunic with jeans and boots, out in the country, or if you live near me, up in the mountains.  So versatile.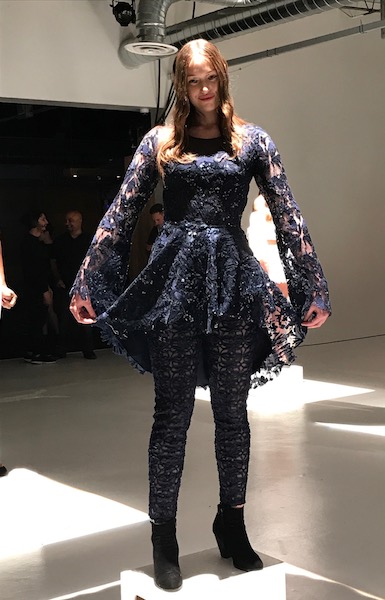 Ponte fabric adds a new dimension to the collection.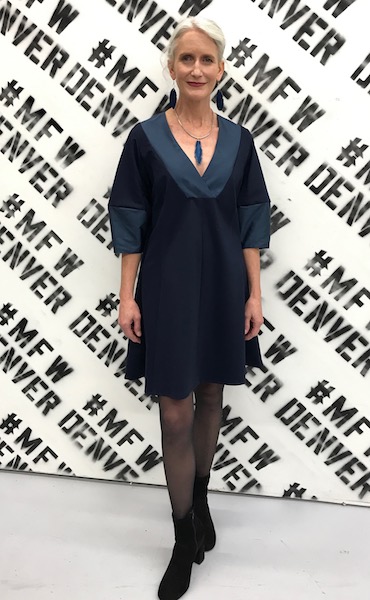 Ponte fabric is another new fabric for Brooks Ltd.  It is easy to wear, comfortable and has no season.
Here is my version of a LBD(little black dress).  Mine is navy blue!
Take this LND (little navy dress) and mix it up with navy leggings and you have a whole new look.
In the city, in the mountains.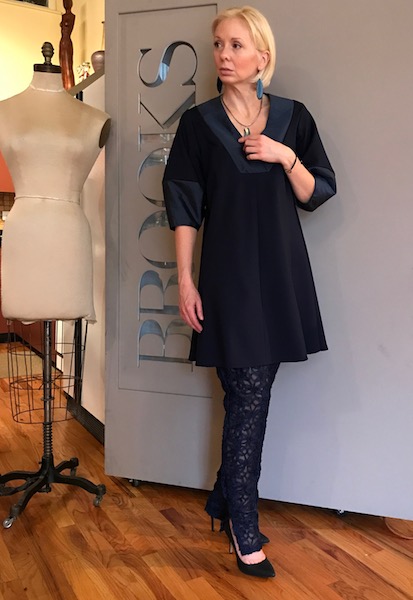 This collection has just begun.  I will write more about the actual runway show in my next blog. See more samples like this on my About Town Lifestyle Clothing page!