This year, we're seeing a really fun combination of fashion trends! Although some have been "in style" before, others are taking the design to a whole new level.
Here are some of my thoughts on 2018's hottest fashion trends, as well as a few examples from my own clothing designs.
Bright, bold, solid colors
Solid colors with a lot of saturation are always a safe choice to add to your wardrobe. They enable you to dress up or down with accessories. I always suggest choosing a color that compliments your hair and complexion. Turquoise is one of my favorite colors for this trend.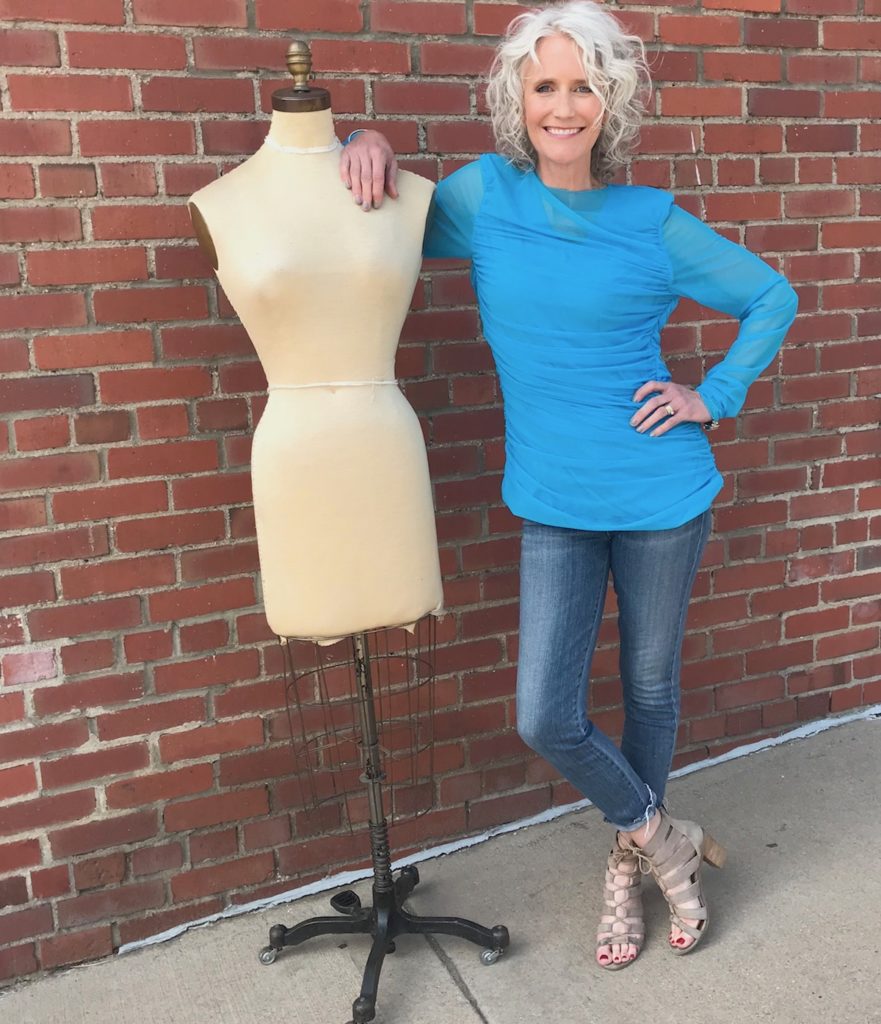 For evening wear, I went a little extreme with this coral strapless gown embellished with turquoise and yellow. I call it "here comes the sun."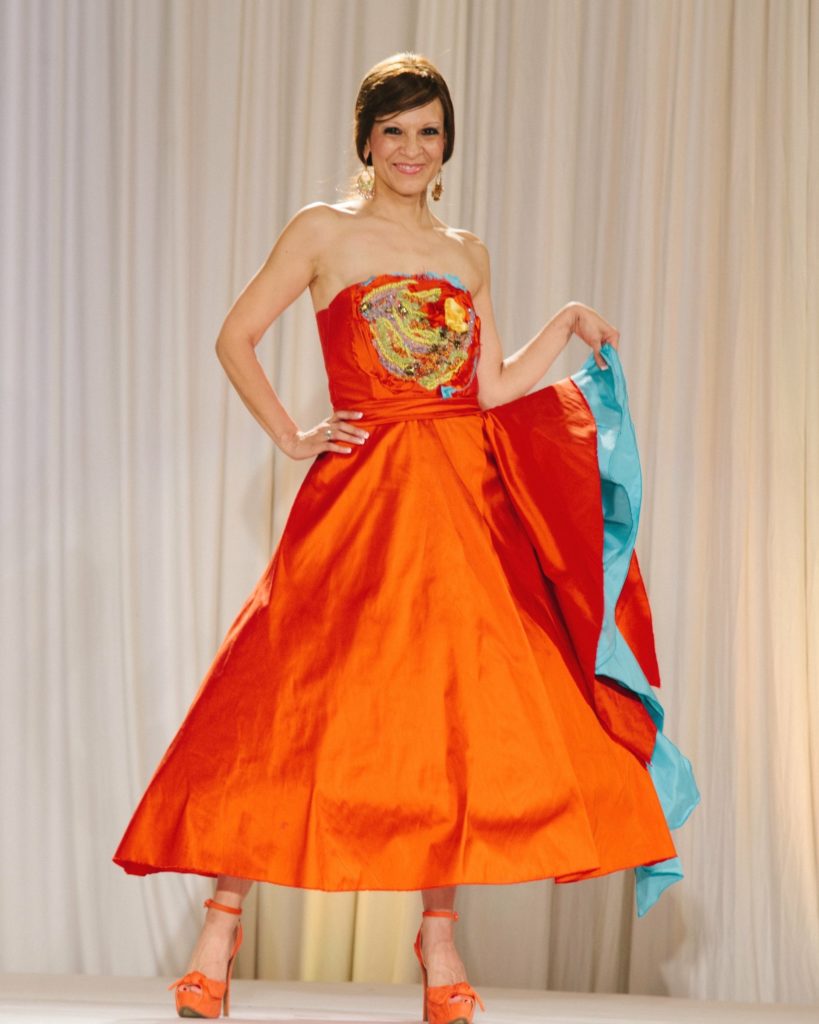 Transparent/Sheer Fabrics
This turquoise ensemble shows off the sheerness of the fabric. The skirt design has a short lining so one can appreciate the sheerness of the fabric. Subtly sexy, covered up with the illusion of your figure underneath.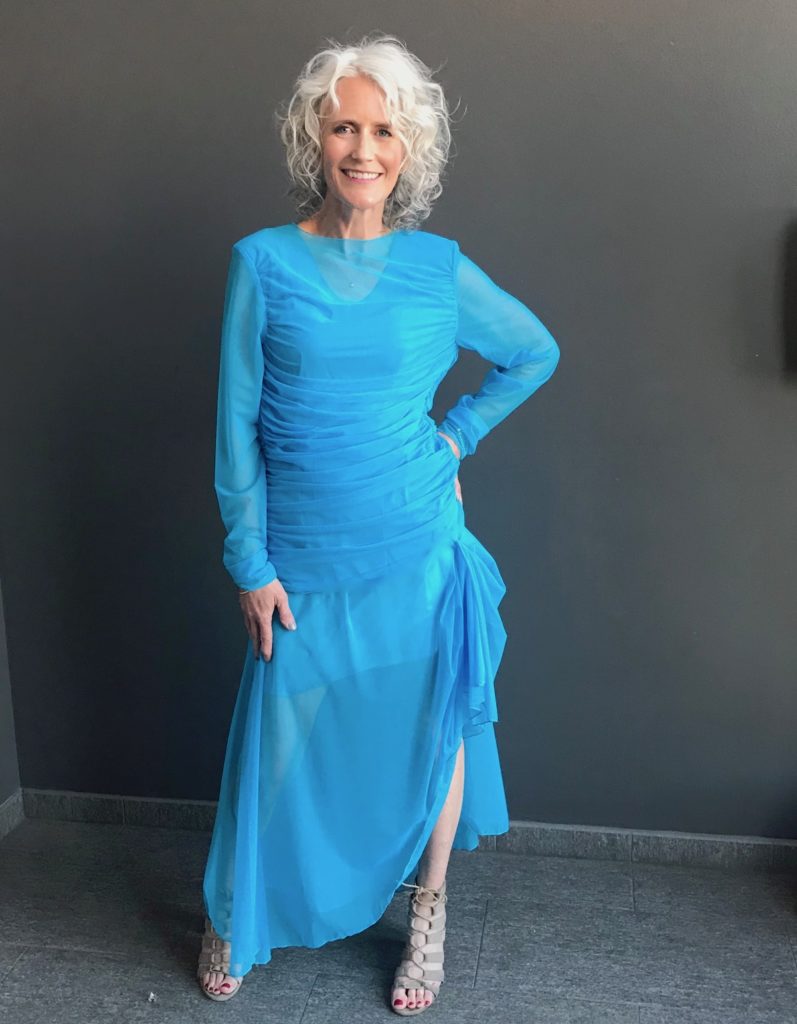 Lots of Tulle
Tulle is a beautiful, feminine way to express yourself. This black tulle dress is adorned with colorful appliqués. I always like to cover up the figure, but with a sheer illusion so that you can see beyond the fabric.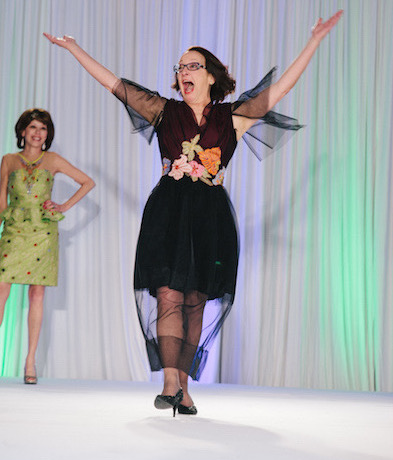 Fringe
Fringe is making a comeback this year and being used in various designs, from dresses and jackets to boots and purses.
Although I follow trends, fringe is not on my radar this season. My clients would need to see this more in the market place before they would experiment with it. Maybe I'll catch up next season, I was too involved in sheer and transparency this year.
Sequins and Sparkle
I love sequins right now especially paired with lace! They make a beautiful combination especially for formal events, such as galas and weddings.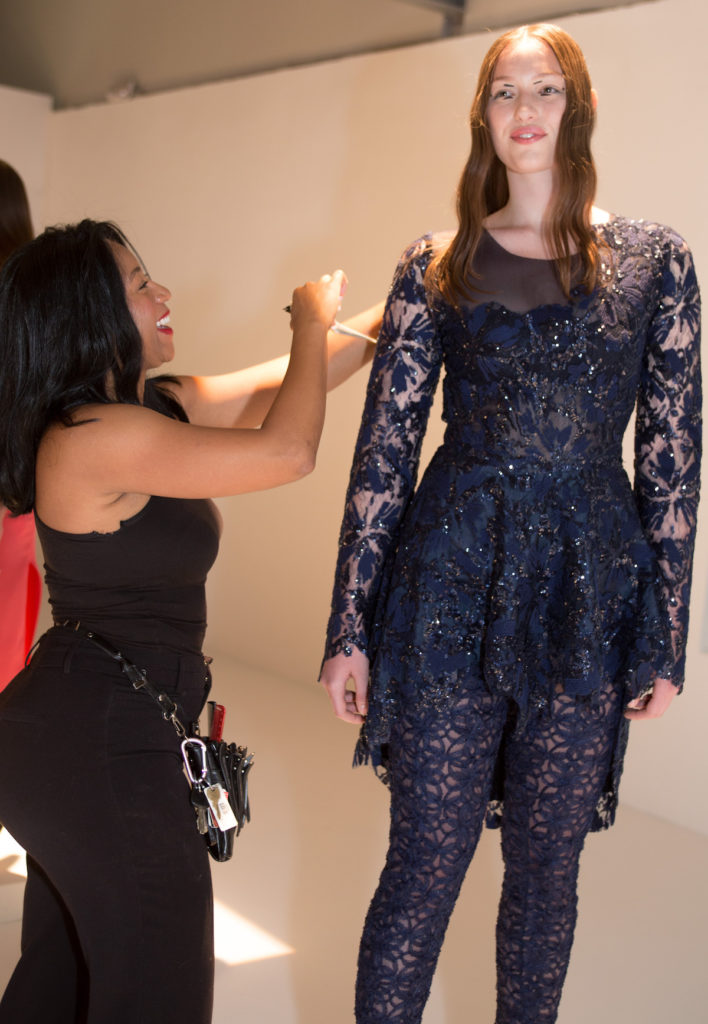 I'm currently on the hunt for paillettes which are bigger than sequins. I trust I'll find some next month on my fabric journey back east.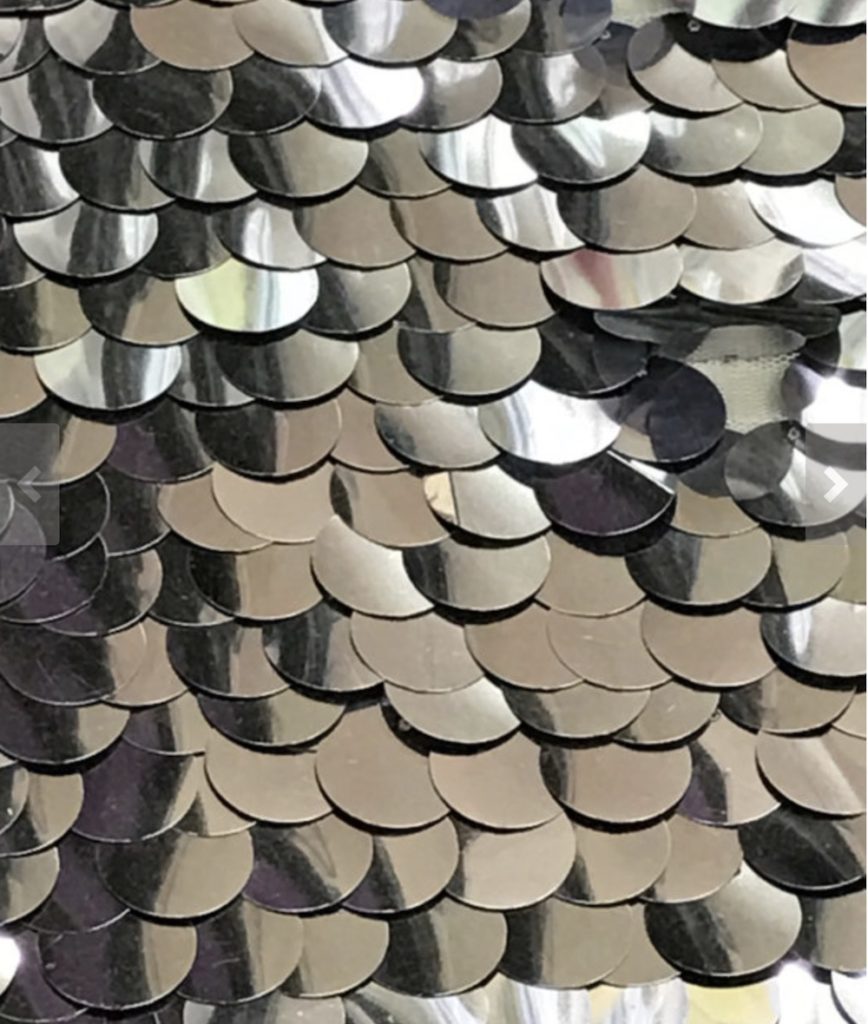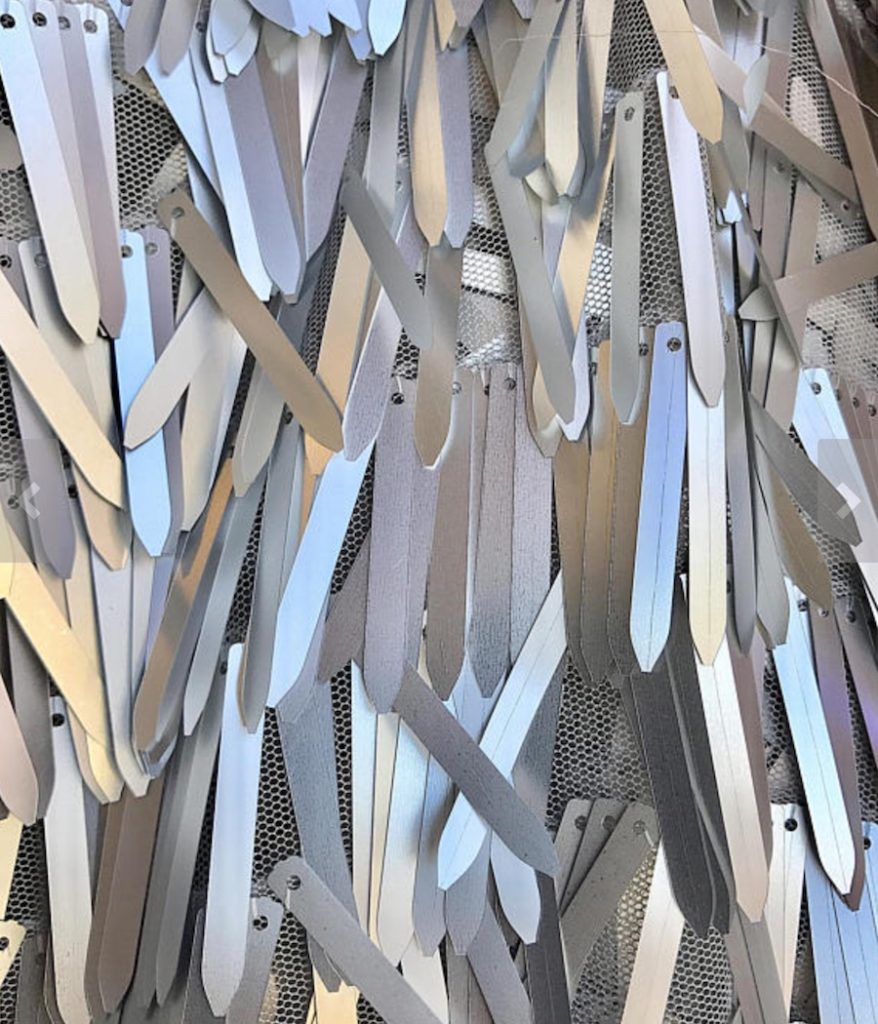 Fair warning to the brides out there: be careful if you choose sequins for your bridesmaid dresses, since they come in many qualities of fabrics. Sequins can also take away attention from the bride and can reflect the light in unusual ways when photographed. Here is an ensemble of a MOB dress I designed, mixed with silk charmeuse.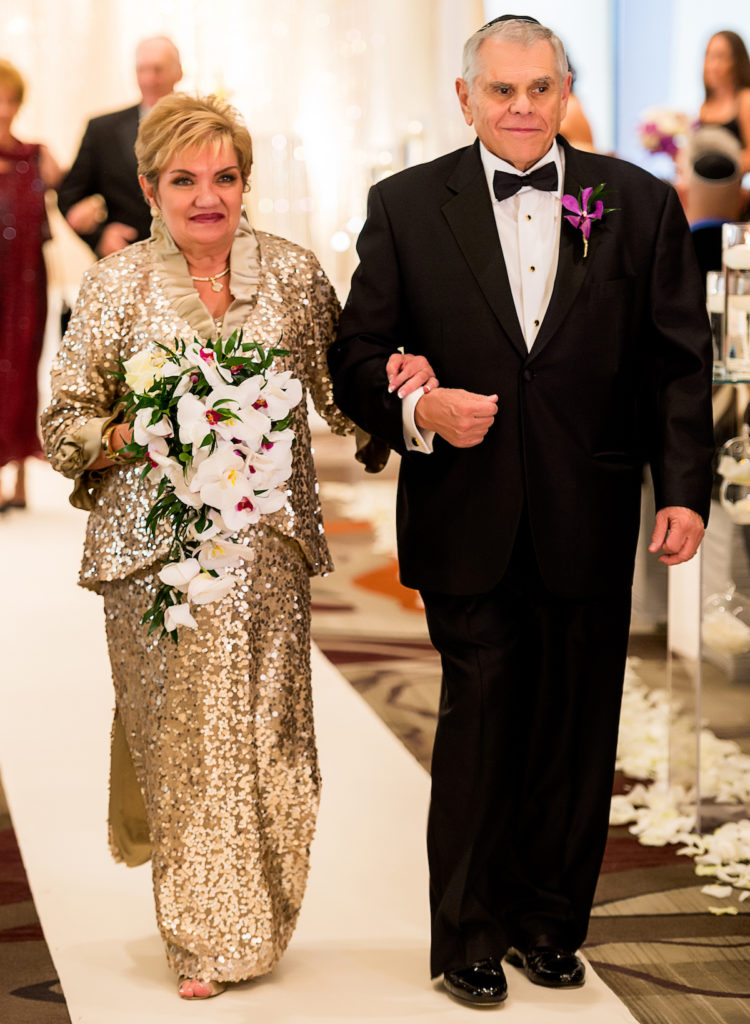 Contact Brooks LTD for a Custom-Designed Dress
Whether you're looking for a truly unique wedding dress, an elegant mother of the bride dress, or a show-stopping gala or party dress, reach out to Brooks LTD for a design that suits you and fits perfectly! Contact me online or call 303-573-3801.