Special occasions like galas, milestone birthday parties, and weddings all call for a truly unique ensemble that no one else will be wearing. And when you find some creative pieces that allow you to mix-and-match to create distinctly different looks each time, it makes getting dressed up all the more fun.
In the fashion industry, we thrive off of working one-on-one with women who let us go all out with our imagination to design dresses, tops and other outfits that are like nothing else out there. Give us creative freedom and we can make your dream day come true. They aren't bought off the rack or made for just anyone; they're created purely to give you joy and suit your lifestyle.
Today I wanted to highlight a recent styled shoot we participated in at The Dove Inn, a cute boutique bed and breakfast in Golden, Colorado. To create this piece, I've incorporated silk charmeuse, beaded lace and a casual shape to create this haltered gown. You can be the belle of the ball with this short and sassy look.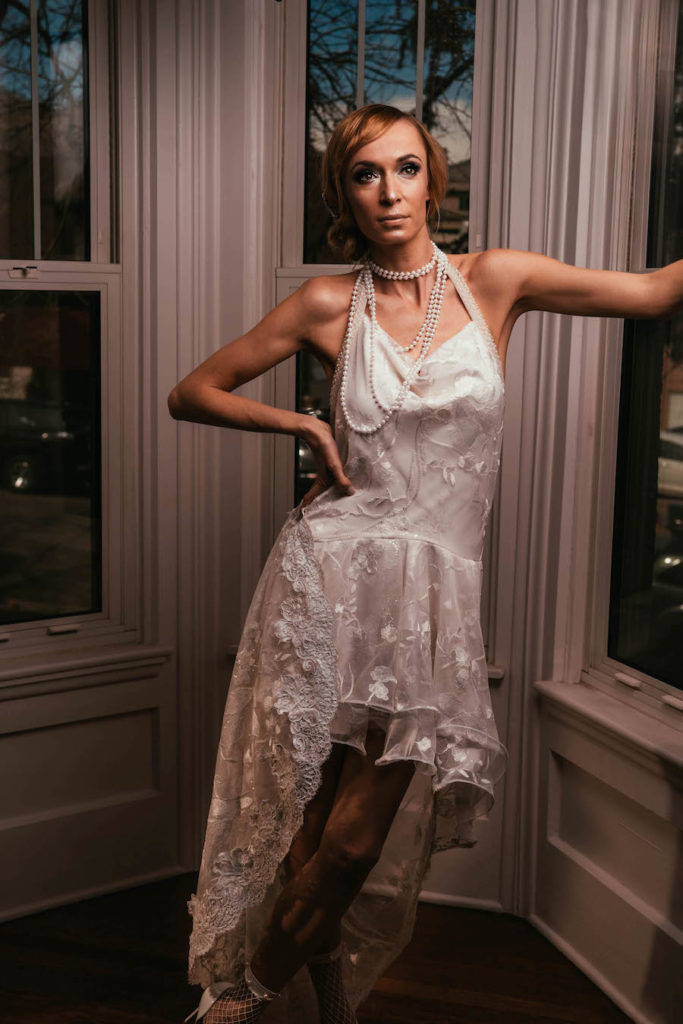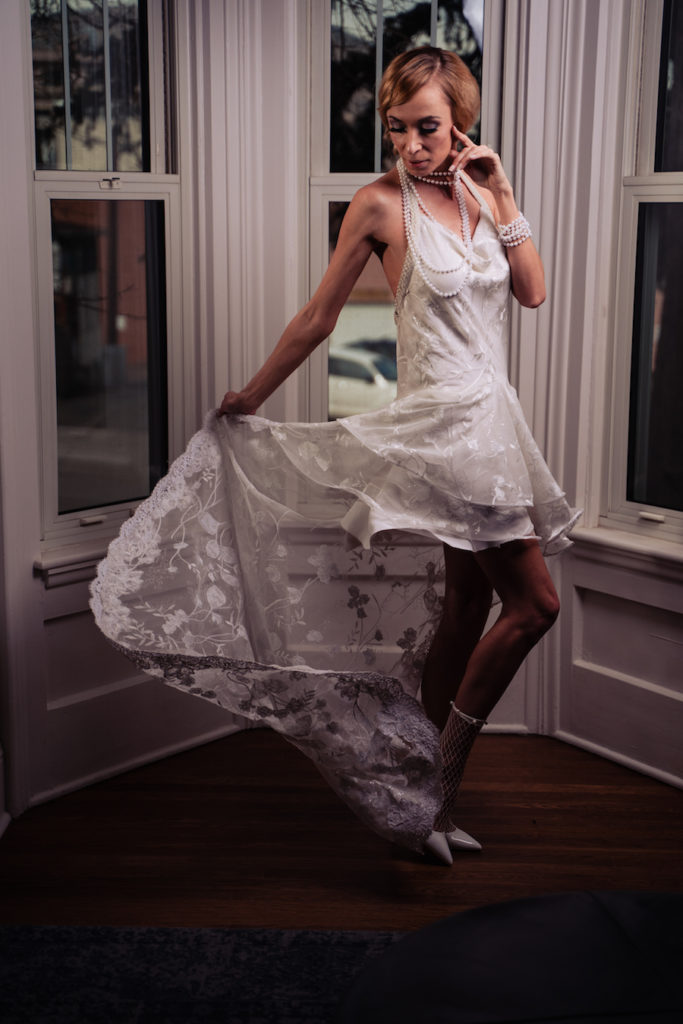 Lounging on this lovely couch at the Inn, Dorotka looks chic in this ensemble. Add some fun socks and pearls and this handcrafted piece will scream "artful living."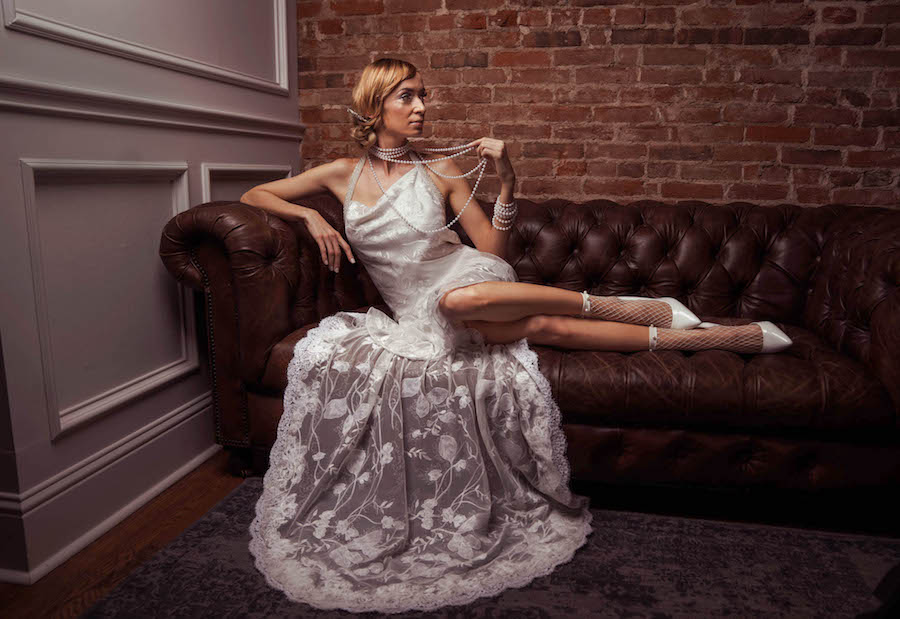 We designed this three-piece ensemble to go with a French alencon lace pant. Our model showed it as a separate piece worn with a bustier.  The choices can be endless!
I can even see the lace pant with an oversized cotton shirt for evening wear as another ensemble option. I constantly encourage women to wear their pieces creatively after the event: it's a lifestyle statement and sustainable fashion.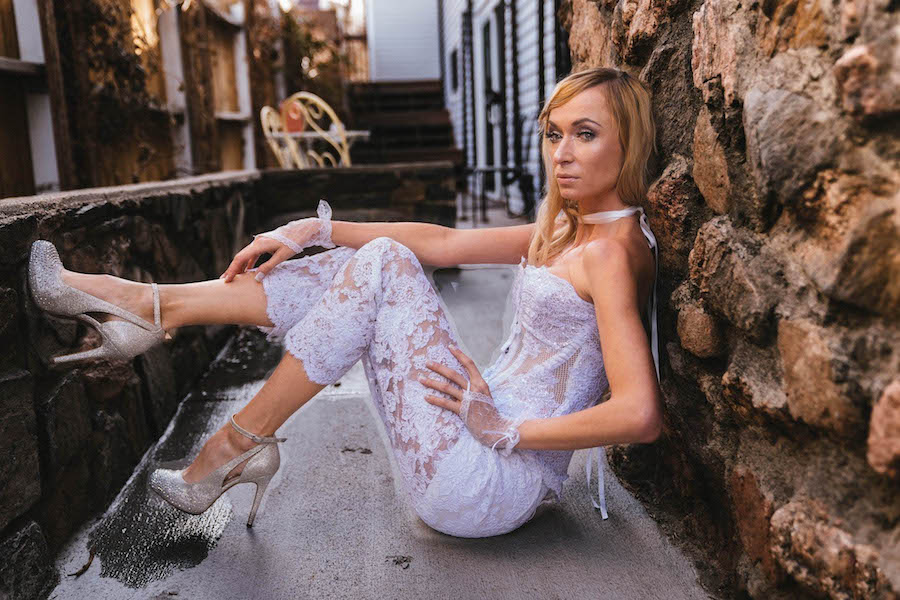 We couldn't have done it without the magical team that made this happen! Thank you to all these great vendors! It takes a village and I am appreciative of everyone.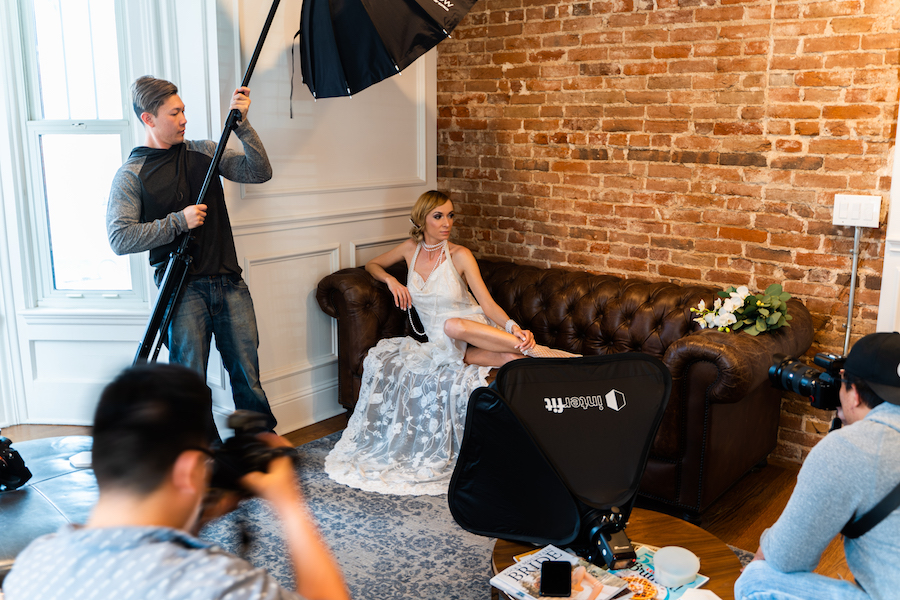 Model: Dorotka T.
Photoshoot team:
Concept, styling and MUAH: Dorotka T.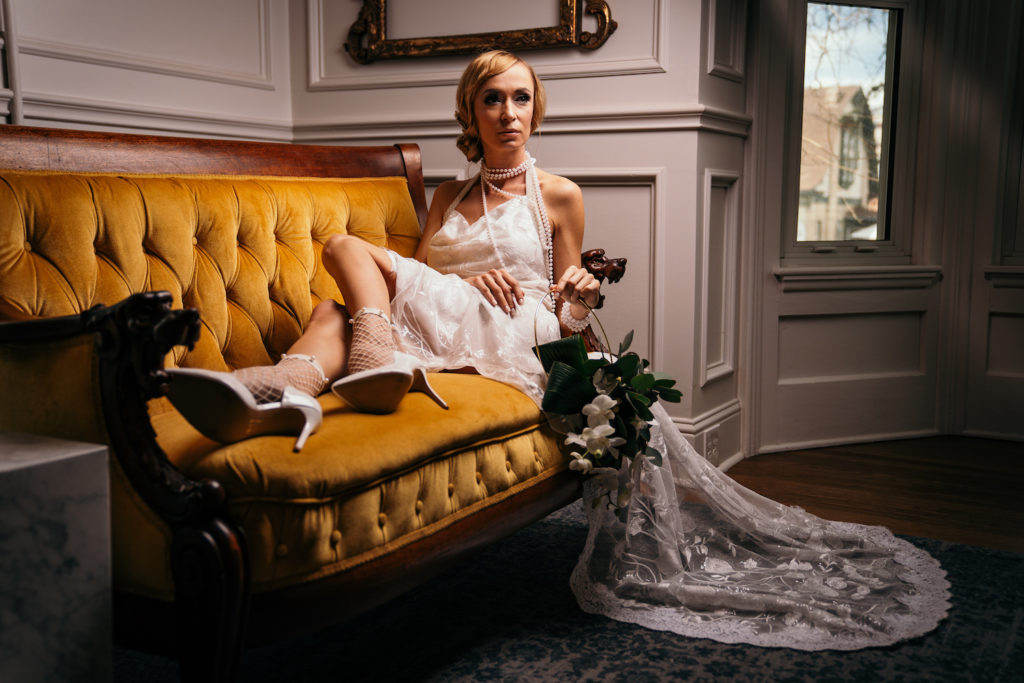 Love this look? Check out other fashion designs by Brooks LTD!
View some of our other favorite styles for special occasions and lifestyle wear online! Reach out to Brooks today to create a custom ensemble with your lifestyle and personality in mind.