If the style and types of clothes you buy are important to you, then you may already know that what you wear can say a lot about you.
And wearing custom-made garments may say all the right things you want others around you to know. If you've thought about buying a custom blouse but want to know what the process is like first, this post is for you.
On the blog this week, I wanted to highlight a few of the steps involved when I make custom garments for my clients! The example we'll use here is a custom-made linen blouse for my client, Carolyn.
First, I take measurements and sketch a design. Then I use a muslin, or a prototype, as a guideline to make corrections and adjustments based on how it would fit the client. Below is an example of what it looks like when I adjusted this blouse in a protoype fabric for her shoulders.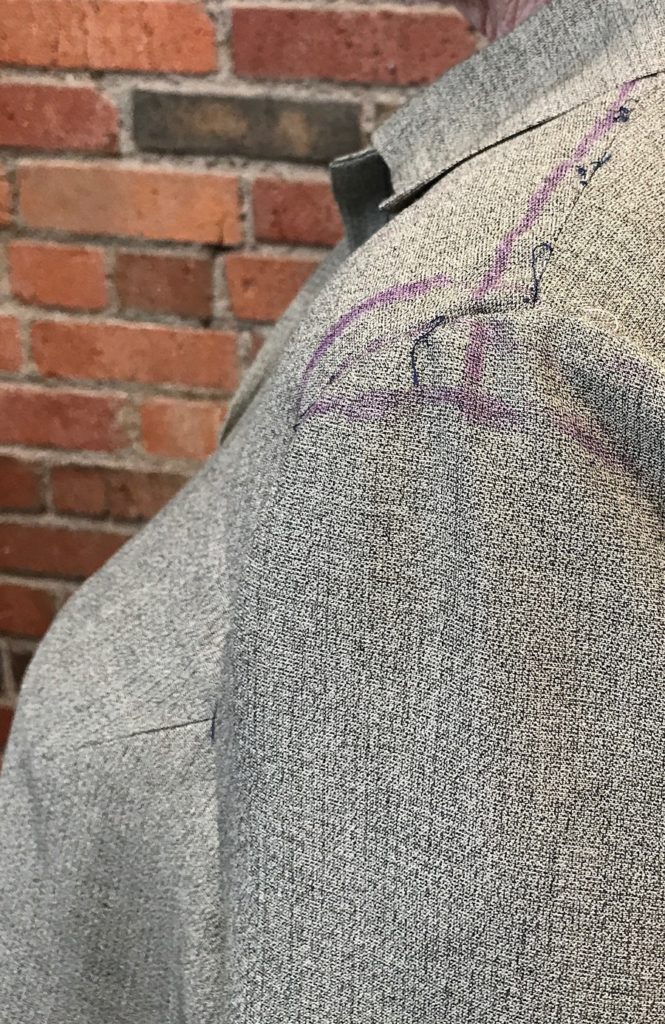 Then, I place a vertical dart under the arm(instead of at the armhole as shown) to give the bodice the illusion of extra length — in other words, making it appear taller. When I do this, it creates a smaller armhole which allows me to decrease the width of the sleeve, which was a request from my client to have a tighter fit.
After I mark where to make adjustments, I re-cut the garment. For this blouse, I used an eyelet fabric that I had in my stash, and my client loved it so much I finished it for her to keep and wear! Below you'll see the fabric we used and a photo of the final product being modeled on delivery day.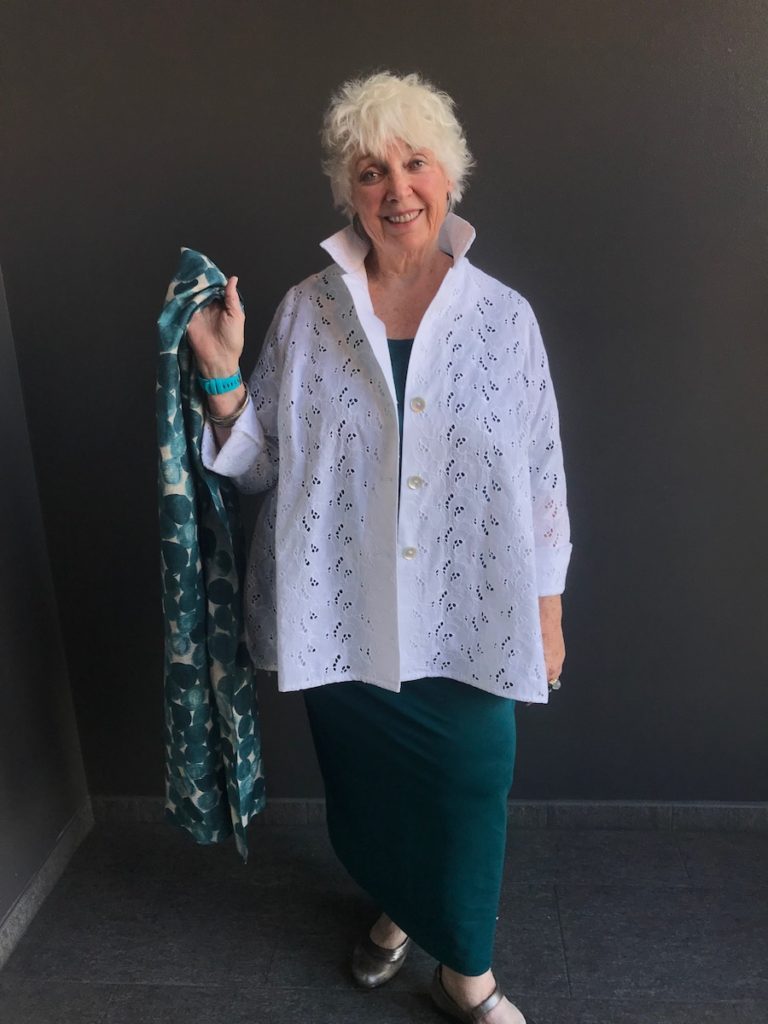 As you can see from the photographs below, the linen jacket compliments Carolyn's body type, and has a beautiful framed neckline that she can accessorize with her wonderful collection of jewelry. The basic teal knit garment underneath is a colorful choice for the fashion fabric to pop with pizazz! Both fabrics are from Marcy Tilton Fabrics, a fantastic fabric shop based in Oregon.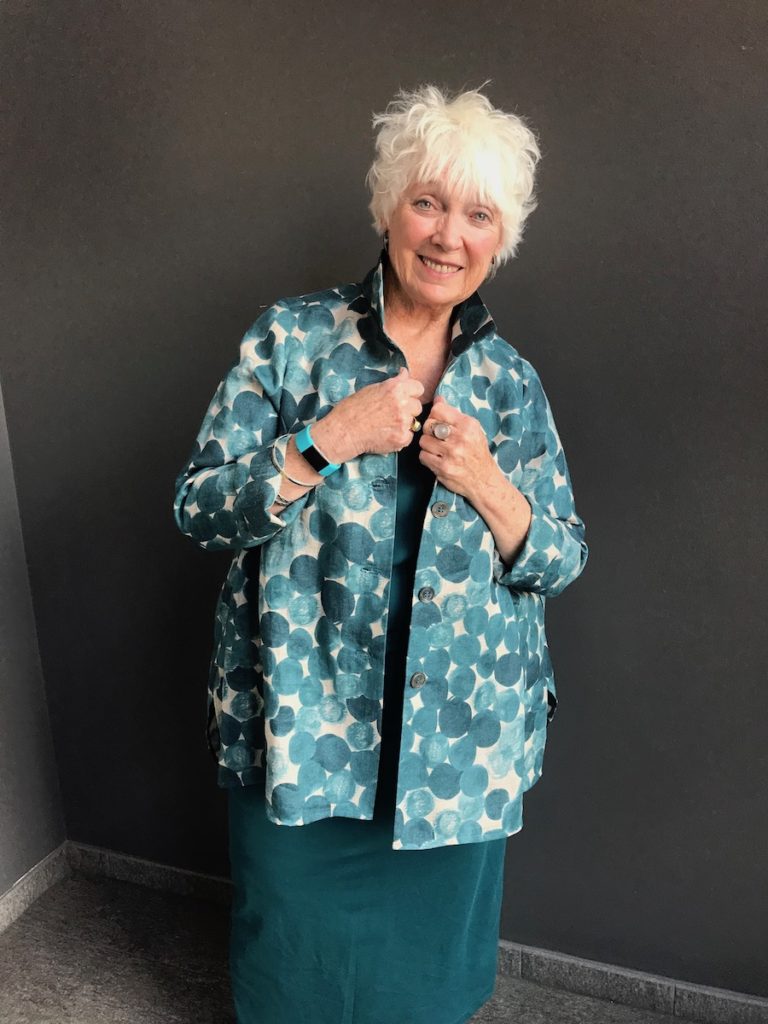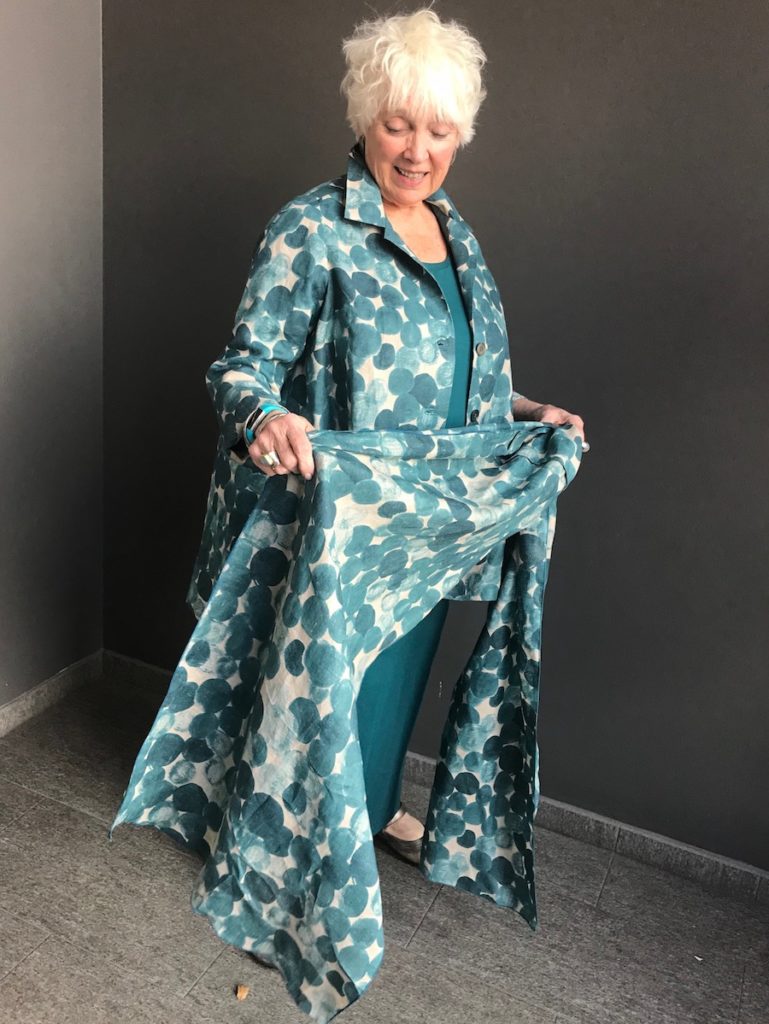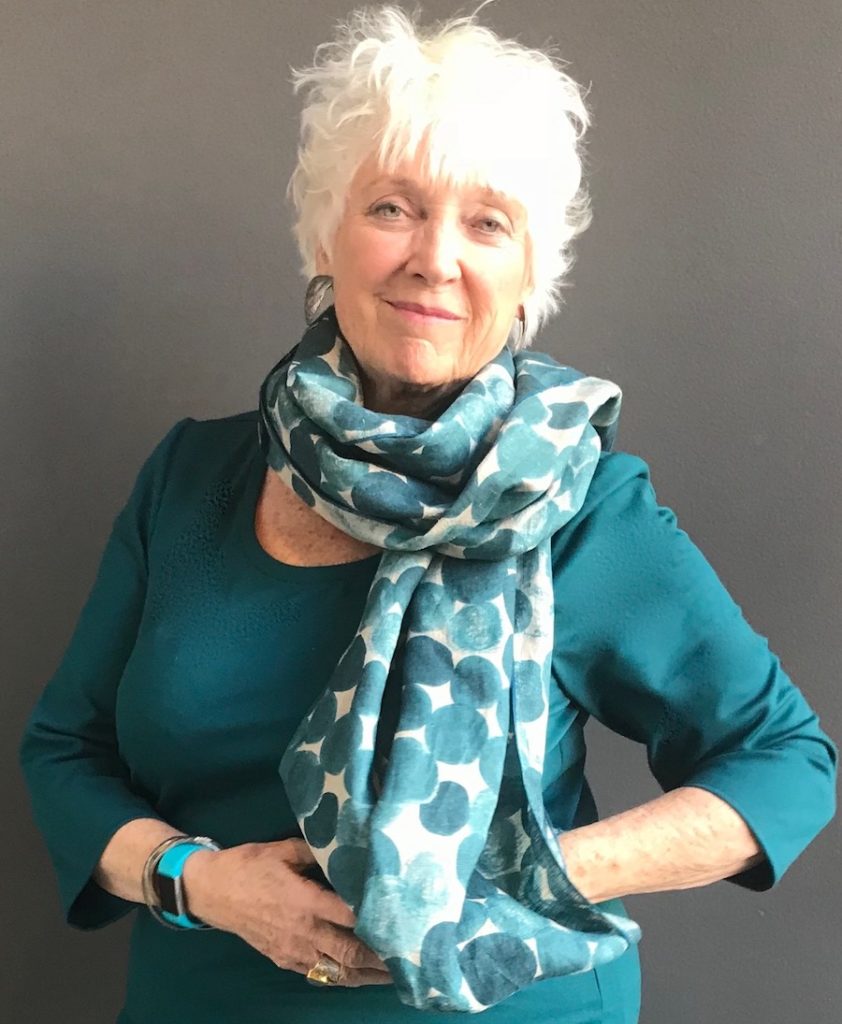 Carolyn and I both have been in the clothing industry for over 40 years and have collected many treasures that we can't live without. Collaborating with another creative person is always fun and enlightening! We both share the love for textiles, and expression of fashion. You can see her jewelry collection online here!
I created this blouse design for her using inspiration from my current 'off the rack' garment design for Spring 2018. Her blouse has a few subtle differences in the design, mostly in the creation of a smaller armhole with an underarm dart for a fuller bust.
I can't think of a better fit for a tailored garment in a beautiful fabric. I can also imagine how this might look dressier with an imported lace added on, or a variety of other endless ideas! Here I used a luxurious lace fabric to create a garment that if paired with a navy silk charmeuse skirt and cami would be appropriate for a Mother of the Bride.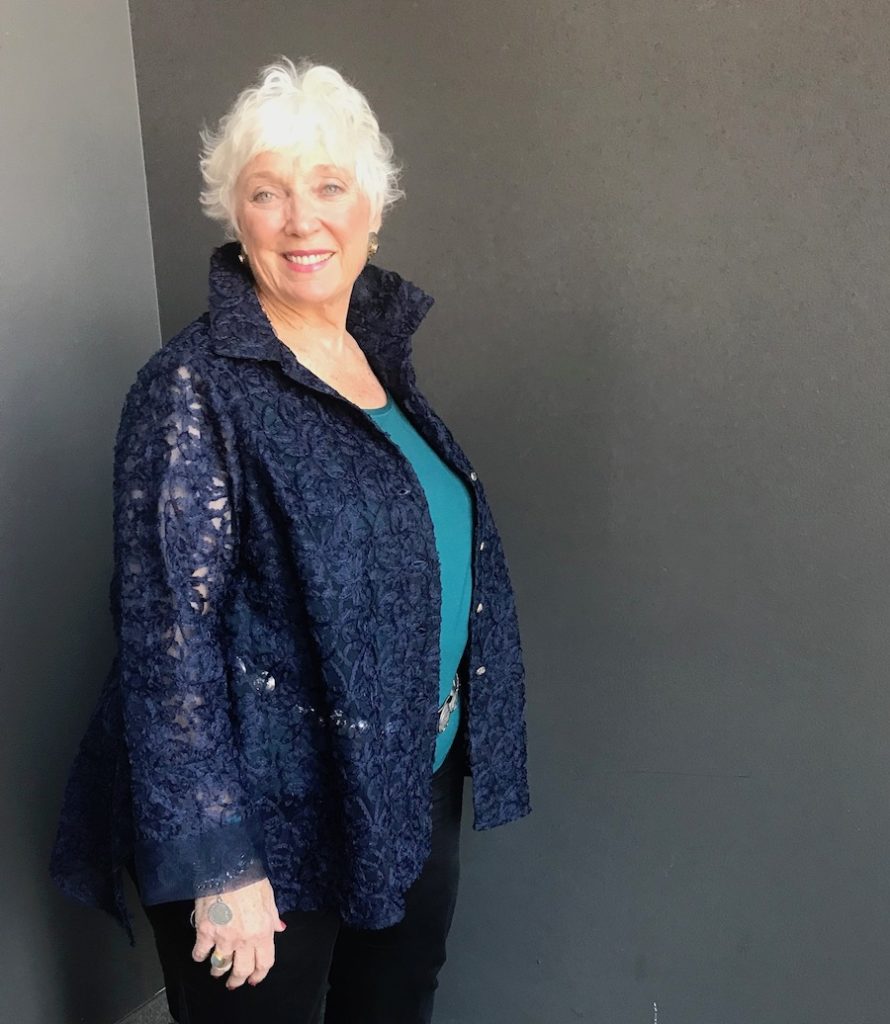 When I get to work one-on-one with special clients, it opens up my creative process to think of new designs that would fit the current needs of women out there!
I am lucky to be able to create beautiful clothes for beautiful women.