As my Brooks LTD label has evolved over the years, I've found that collaborating with other artists and designers in the Denver community has been a great way to stretch myself creatively.  It helps to have a fresh perspective on something you've been doing a long time, and new ideas are bound to bubble up when great minds are brought together.  With my latest Spring/Summer 2020 designs taking me in a more easygoing, everyday direction (a bit of a departure from the dressier gowns I made for Fall), I knew it was an ideal time to reach out and try something new with my imagery.
That's why when the opportunity arose to collaborate with another noteworthy Denver designer – jeweler Andrea Li – on an editorial shoot with uber-talented photographer Nicole Marcelli, I jumped on it.  Both Andrea and I had the intention to "try on" a new look with our content this season, and so we brought stylist and creative director Vanessa Barcus on board to help come up with a shoot concept and aesthetic that would push both of our typical boundaries just a bit.  We also roped in one of my favorite bag designers, Mel Barcelona, to give some extra flair to the accessories.  Coupled with makeup artist Lillian Marsh and model DanShay Martinez, it worked out to be quite the dream team.  And in case you can't tell from these behind-the-scenes shots, what fun we had!
Though not always visible from the public's perspective, editorial shoots oftentimes have a storyline running behind them.  This helps to create a cohesive look for the shoot.  For this particular photoshoot, we crafted a backstory about a young heiress who was in love with an artist.  This called for quirky, avant-garde (yet luxe) looks – the types of things a patroness of the arts might wear.  We reached out to K Contemporary gallery for the location, and luckily proprietor Doug Kacena was happy to oblige, letting us shoot with his incredible art as the backdrop.  Andrea's sculptural jewelry made with tourmaline gemstones played an artful counterpoint to my bold SS20 designs.  Favorites from this Brooks LTD collection included oversized jackets paired with tapered pants for a bit of 80s/90s flair, draped jersey dresses, a wildly layered tulle skirt contrasted with a cashmere sweatshirt, and a cozy jumper.
Scroll through to see the end results of this special collaboration!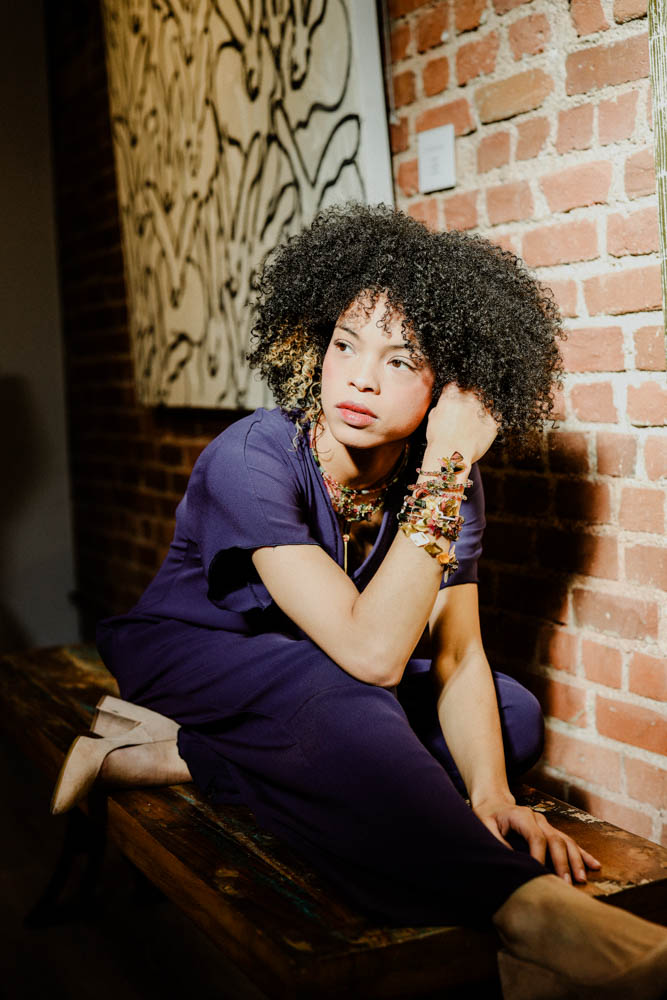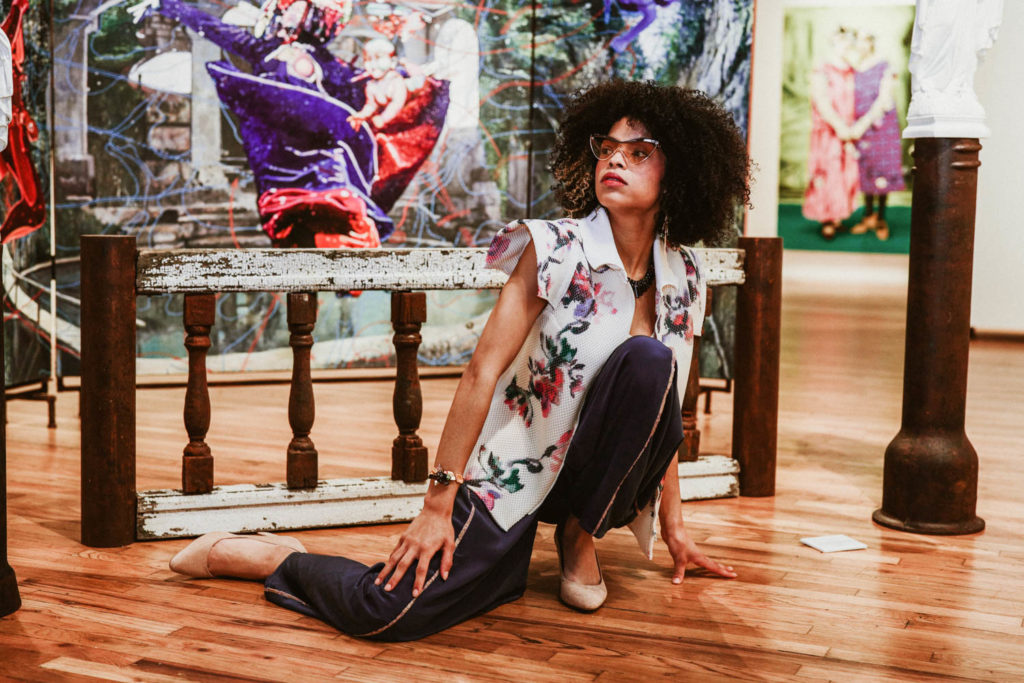 Custom Designs by Brooks LTD
Truly unique clothing and custom ensembles don't need to be limited to special occasions.  I love designing one-of-a-kind jackets, jumpers, separates and more that can be worn and enjoyed on a regular basis.  With each piece made to order, every garment fits like a glove and suits your individual needs and taste.  A timeless, well-crafted piece of clothing can be a great investment for your wardrobe, offering tons of "mileage" for years to come.  Let's chat about how we can transform your wardrobe in simple, easy ways with just a few custom designs – visit the Contact page of my website to get started.