On line Pop Up Shop
Greetings!  Today I am sharing the On Line Pop Up Shop that I am collaborating with during the 2020 Holidays.
As I continue to explore the virtual world I am thrilled to connect with Benny Samuels of Project Style Denver.  Shopping for a cause has always been the focus of Project Style Denver, where a portion of the proceeds goes to a non profit of Benny's choice.
 Equally important, Benny and I share the love of fashion, color and style.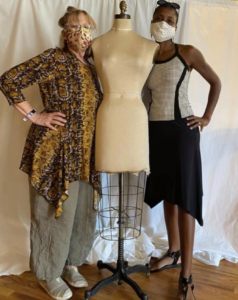 Special pieces for this event.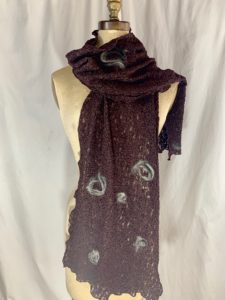 A lacey knit fabric with 100% wool fibers that are felted onto the fabric.  Each one is one of a kind.  I have added pieces that are one offs at special prices and  limited selections.  
See this piece and more here
Meet Benny Samuels
Meet Benny Samuels, Chief Stylemaker of ProjectStyleDenver.
Benny Samuels, a seasoned marketing and communications expert turned fashionista serves as CEO of Project Style Denver.
Benny's distinct manner of expression and deep understanding of fabrics, colors, and fashion trends is directed exclusively for clients wanting to work on defining or refreshing their personal style, based on their lifestyle and budget.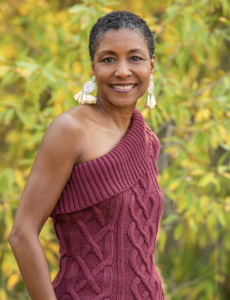 Project Style Denver helps people (he/she/they) find their personal style while supporting a great cause. 
Every pop-up shop benefits a cause or community work.  The Fall and Winter Pop-Up Shop will benefit Fortaleza Familiar, a nonprofit dedicated to supporting LGBTQ people and their families.  Know that when you make a purchase this will benefit Fortaleza Familiar.
Stop by the on line pop up shop and check out the curated fashions for the season.  I am honored to be part of this community event.  Hopefully, in the future we all can gather in person, my fingers are crossed.
Thank you Benny for your support of my brand.