Unique in the industry, find sophisticated gowns special occasions at my atelier.  I create them one by one, just for you.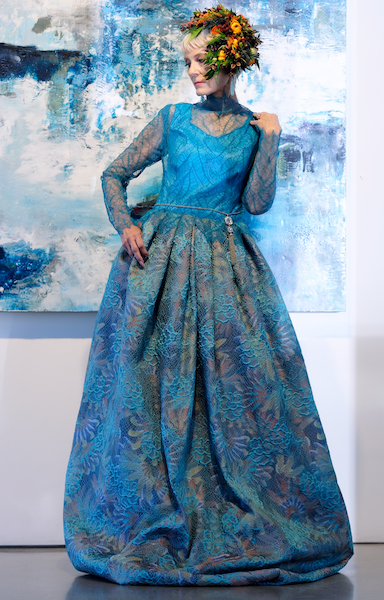 The Details of  Sophisticated Gowns Special Occasions
Gowns for special occasions are very sophisticated. I foresee large ball gown type dresses with full skirts.  Each gown has an incorporated inner lining to create the fullness. Pockets are in each large skirt adding ease, comfort and a sense of security knowing that there is a place for your hands and holding lipstick.
I am in love with brocades right now.  This particular brocade is embossed, has a textural feel and very colorful.  Color is always part of my collection.  Note the various muted colors of rusts, greens and browns.  This fabric is from Marcy Tilton Fabrics HERE.  There are always new selections, check them out.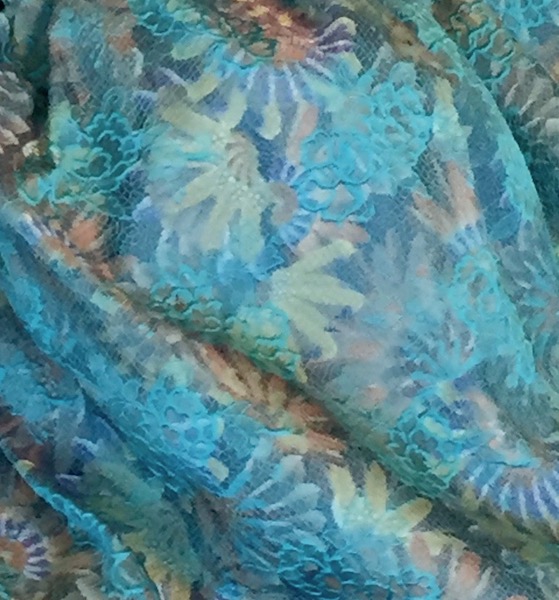 The bodice of this gown is of French Lace, it has a spider type quality, is fresh and contemporary for today's market place.  It's an unique french lace Here.  The bodice lining  allows for the dress to slide on easily.    It is essential that my clients are comfortable in their garments. The textural quality of the lace combined with the large motif of the brocade is a wonderful mixture and definitely speaks Brooks Ltd.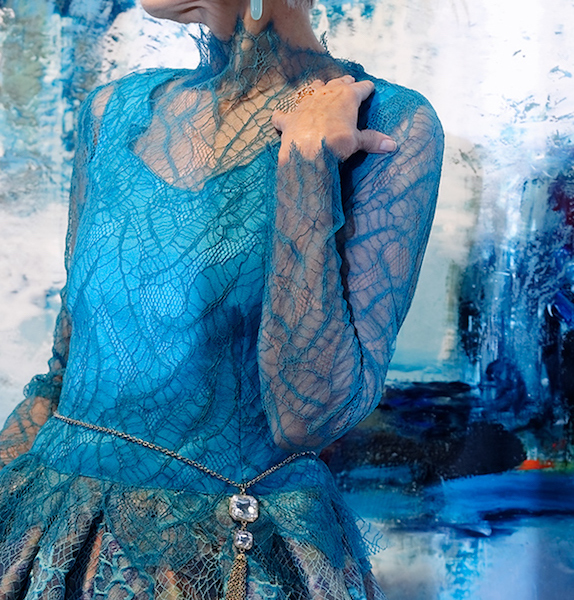 The headpiece is available from Bella Calla Here .
It's an interesting take on a contemporary headpiece.  We requested a fall toned look which brings up the colors from the brocade fabric incorporated in the skirt.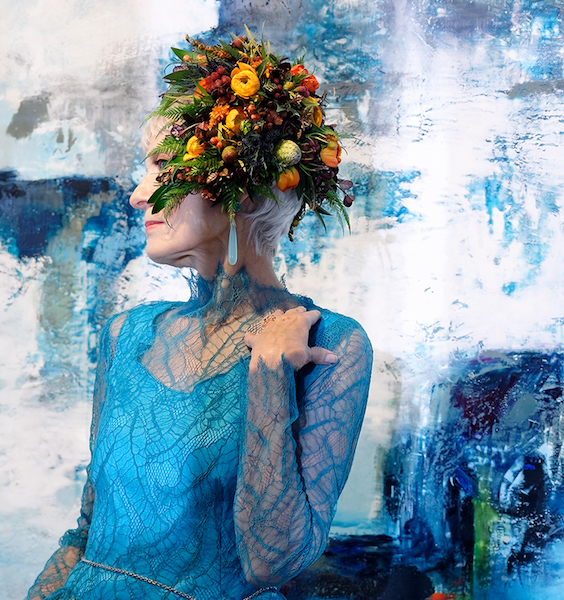 The opals are from Mark's Diamonds HERE.
Everything is always well thought out.   This is a special photo shoot meeting new people and working side by side for the final results.
Draping the final design for Sophisticated Gowns Special Occasions
In my atelier, I put the finishing touches on sophiscated gowns for special occasions.  See more of my designs HERE.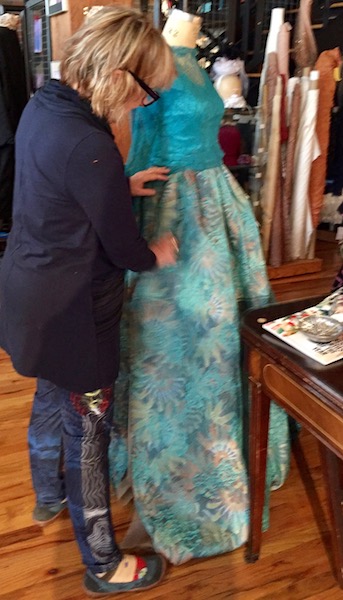 Custom Couture for Sophisticated Gowns Special Occasions.
Custom couture for any special occasion. I love working with one of a kind fabrics specific for one of a kind milestone events.  Red Carpet ready.
Thank you Novelty Bride Magazine for the article HERE , Judith for modeling, Jacek for the photos, Mary for styling, Lilli for the great headpiece and Mark's Diamonds for the jewelry. It takes a village, here is my go to 'team' to make these shoots fill of fun and creativity.  Thank you ladies.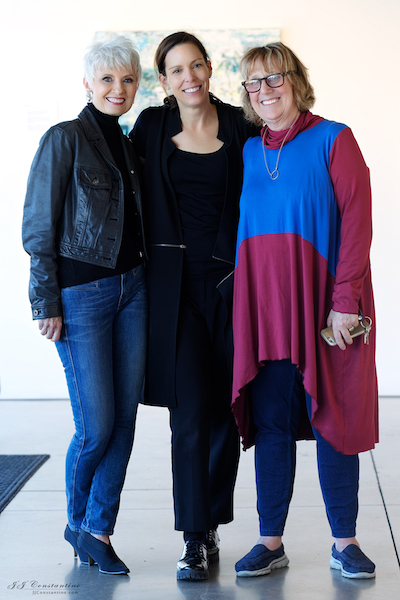 Relaxing in Sophisticated Gowns Special Occasions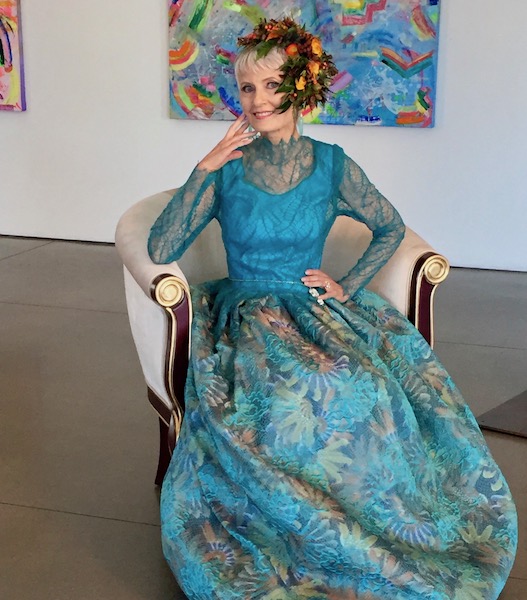 Here Judith is on set at Space Gallery HERE where the photoshoot took place.  The art work complimented the the gowns.  Thank you to Novelty Bride Magazine HERE for your continued support of helping me execute my dream life.