Color creates change in this made to measure ensemble is always forefront in my designs.  This two piece ensemble is designed for my client's second wedding dress. The ensemble would make a lovely Mother of the Bride/Groom ensemble.  The lace is from my travels to Italy with no specific intention. Traveling gives me inspiration.  This was no exception.  The lace became the focal point for this elegant, timeless design.   The asymmetrical hemlines compliment each other and shows alot of movement.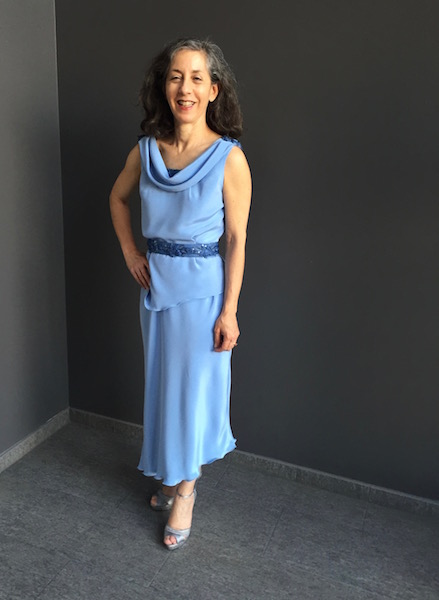 The Sketch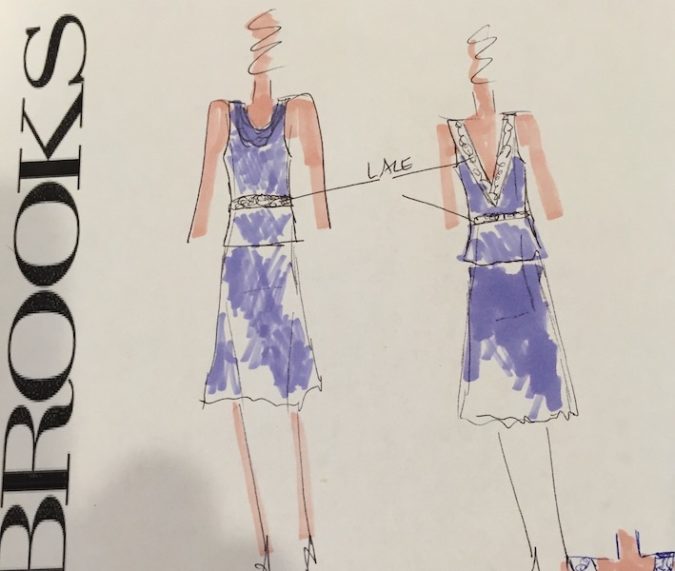 Here is the start of the process, a sketch showing the details of the design.  My client can visualize what's to come.
The Details of color creates change, made to measure
Color creates change has an inset of lace and a bias cut cowl neck.  The made to measure ensemble is perfect for a hot summer day.  As a late August wedding my ageless bride wants  something breezy and airy  (sleeveless and comfortable).  The seperate belt ties the two pieces together.  The fabric for color creates change is a muted lavender/blue hue picked out based on pantone color #278 HERE.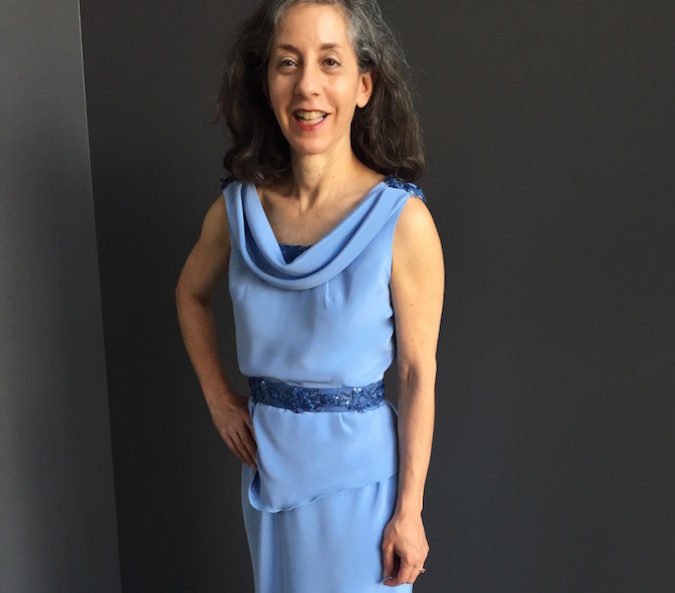 The lovely color creates change blue hue was festive and subtle.   The slim cut design lines show off the assymetrical edges.  The subtle decolette lace piece at the bustline is a focal point of the bodice.   Simplicity is part of my design aesthetic.  Luxurious fabrics are always a must.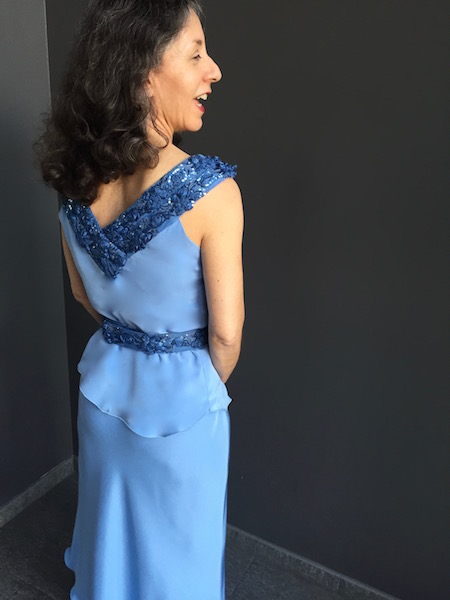 The back becomes important in my creations.  Expect an element of  interest from the back of the garment.  It's important to have  design elements that are three dimensional.  The back visual is as essential as the front.  The inside is as relevant as the outside.  Quality construction is exceptional.
The Event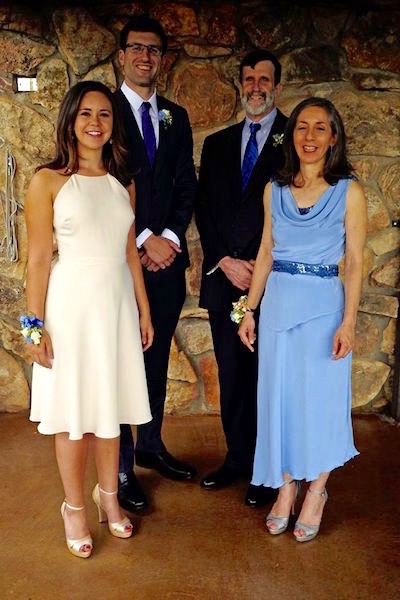 I am lucky to have photos from the day of.    Here is my ageless bride with her husband, and both of their children.  Thank you for sharing your special day with me.
See more of some of my client's Wedding Days HERE.