Today's post continues the storyline from our recent lifestyle fashion photoshoot featuring Brooks LTD's mesh tunics.
In part one of our photoshoot, our models played the role of two fashionable women meeting in Downtown Denver for an upcoming business conference.
On the second day, they decide to meet for coffee at Huckleberry Coffee Roasters at Dairy Block, wearing unique newspaper print and tie-dye navy mesh tunics made by Brooks LTD.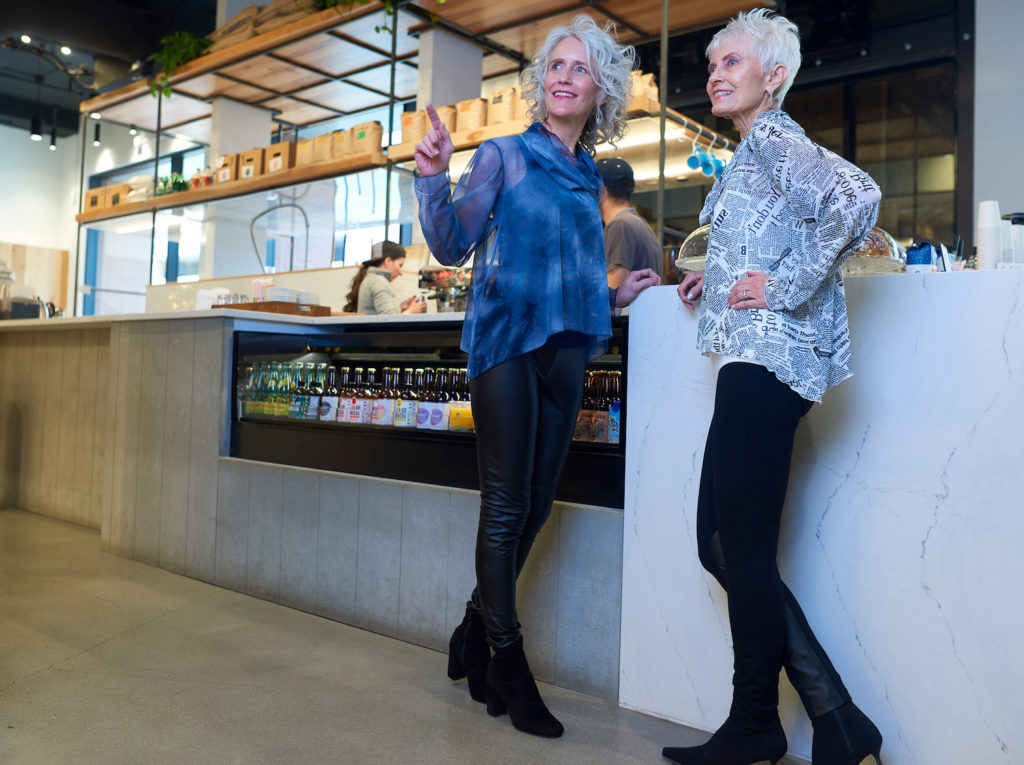 Then they head off to important business meetings while wearing clothes that are equally professional and fashionable.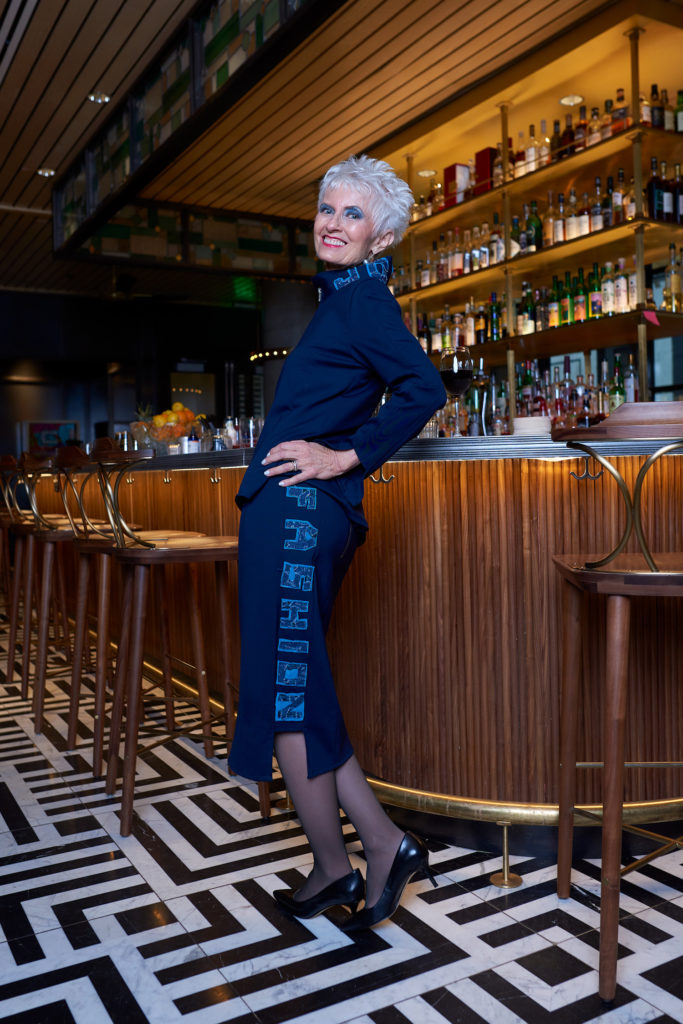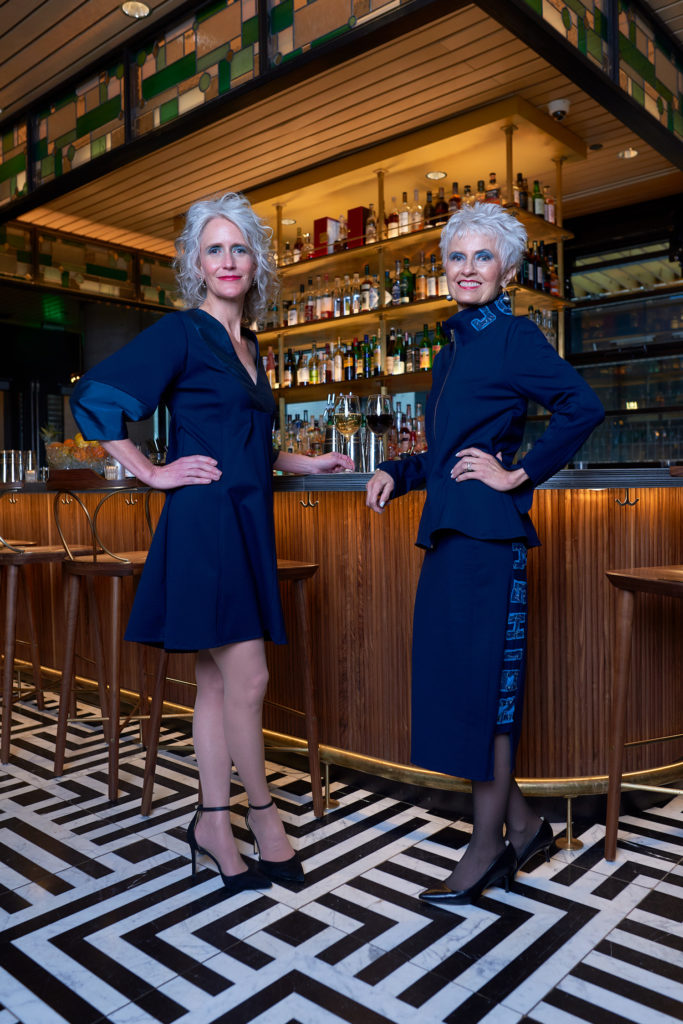 Mallory ends up at an early evening meeting for cocktails inside the Maven Hotel's Poka Lola Social Club.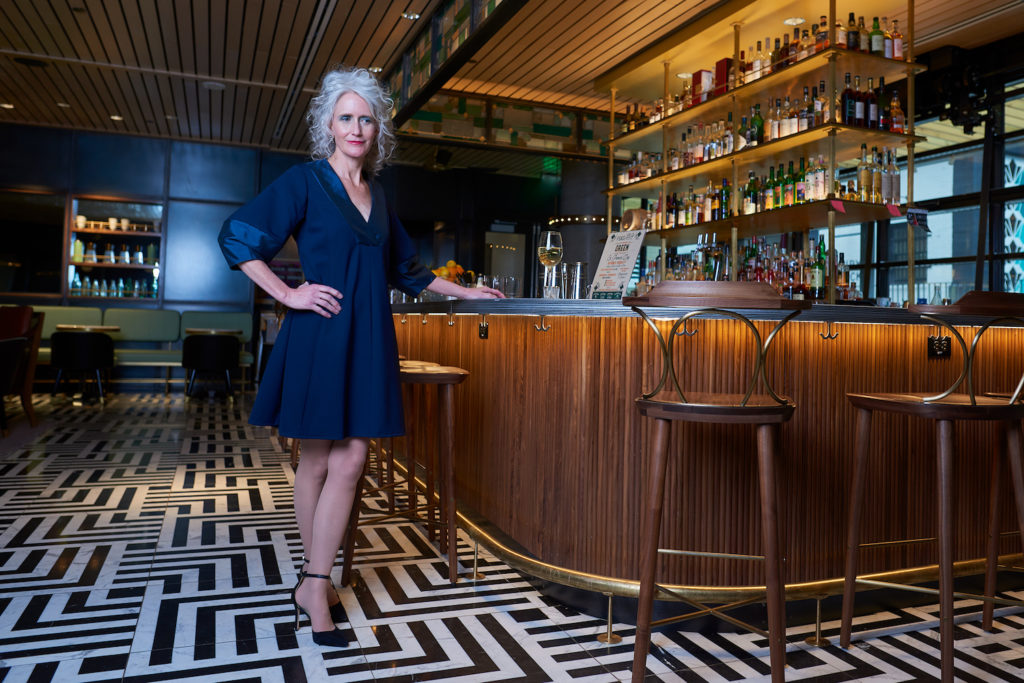 Later, both Judith and Mallory meet up with their colleagues for a nice dinner before heading to their company's dressy affair. They even decide to treat the hostess with some beautiful flowers from The Perfect Petal, located in the lobby of the Maven!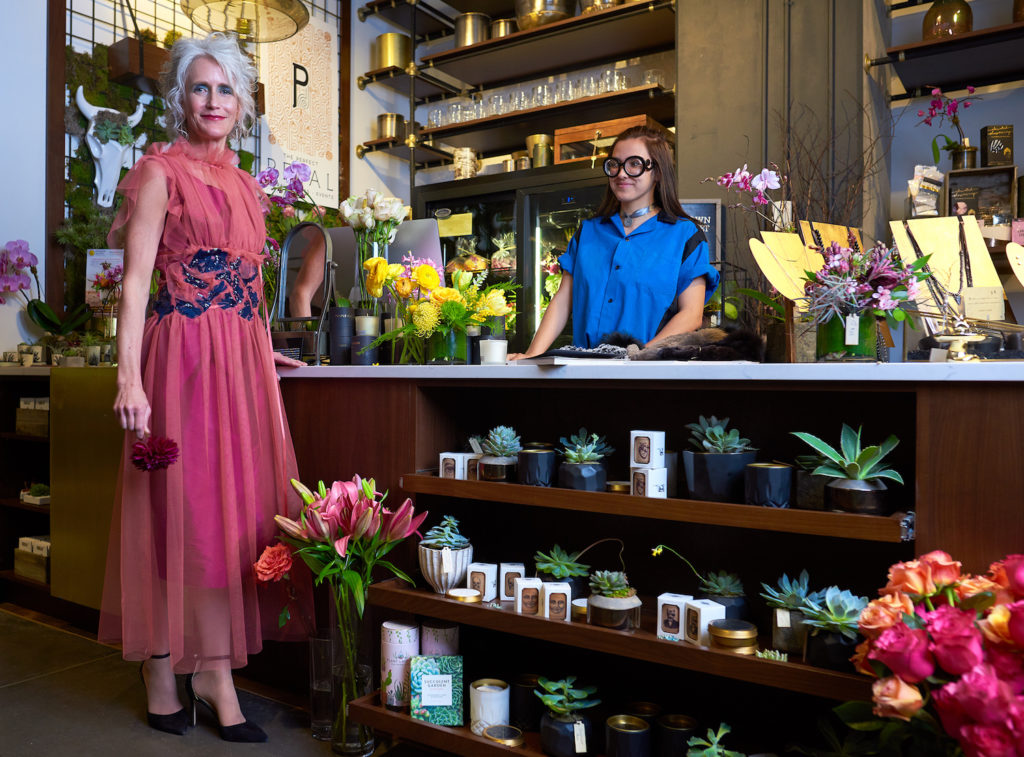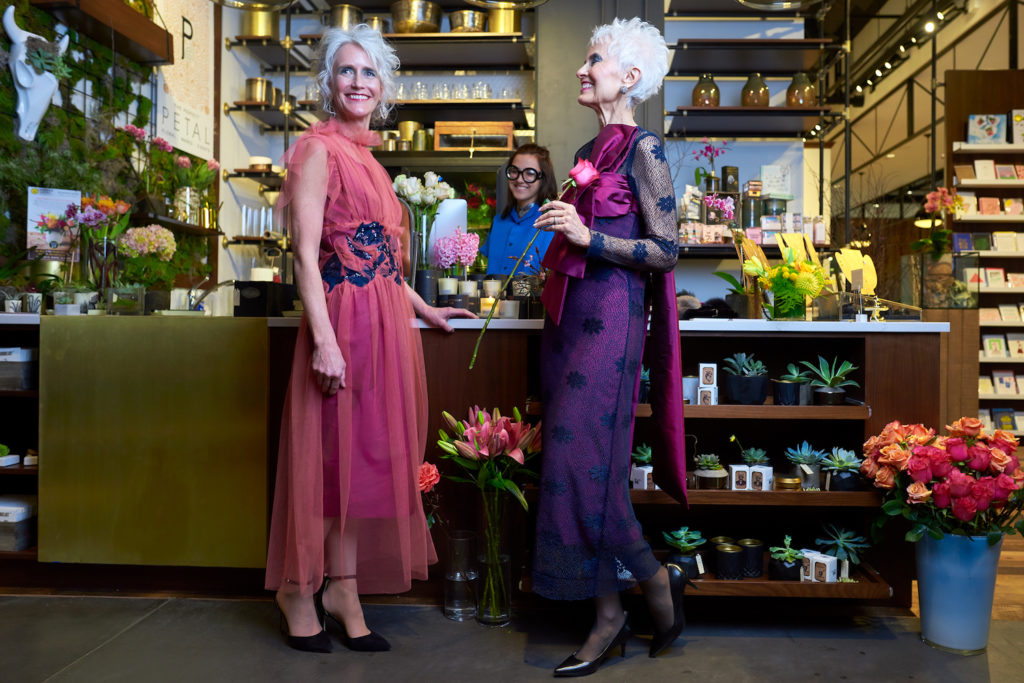 Before they leave for the event, they spend some time together admiring the art in the lobby while drinking a glass of wine.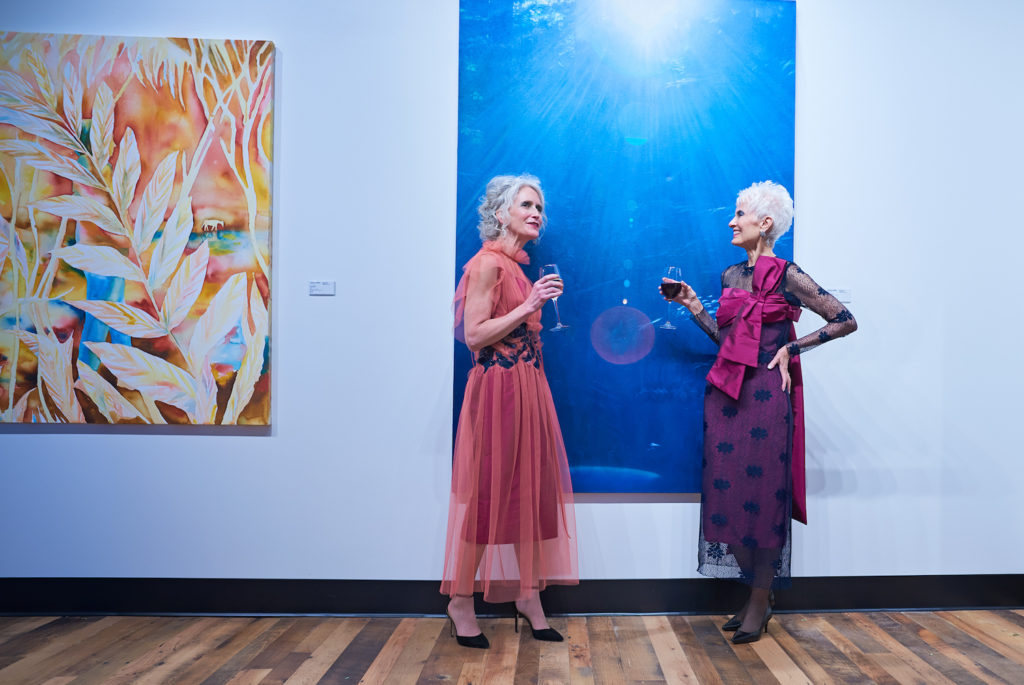 Our Team:
Photographer:  JJ Constantine
Models: Judith Boyd, Mallory High
Coordinator: Mary Spicer
Hair: Stephanie Fugazzi
Makeup: Tiaja Pierre
You can now see some of Brooks LTD's latest tunic and blouse designs in the online shop!