Back-yard entertaining during covid
It's summertime and it seems like entertaining during covid is good thing to do, with the current restrictions in place of social distancing and few people.   My lovely yard is large enough where social distancing would be very appropriate.  So far we have only had one couple over for dinner.  We have enjoyed our evenings alone in our yard.  Isolation has been calming and creative for me as I love the peacefulness of my yard.  I am lucky as I realize that alot of people are in different situations and I acknowledge that.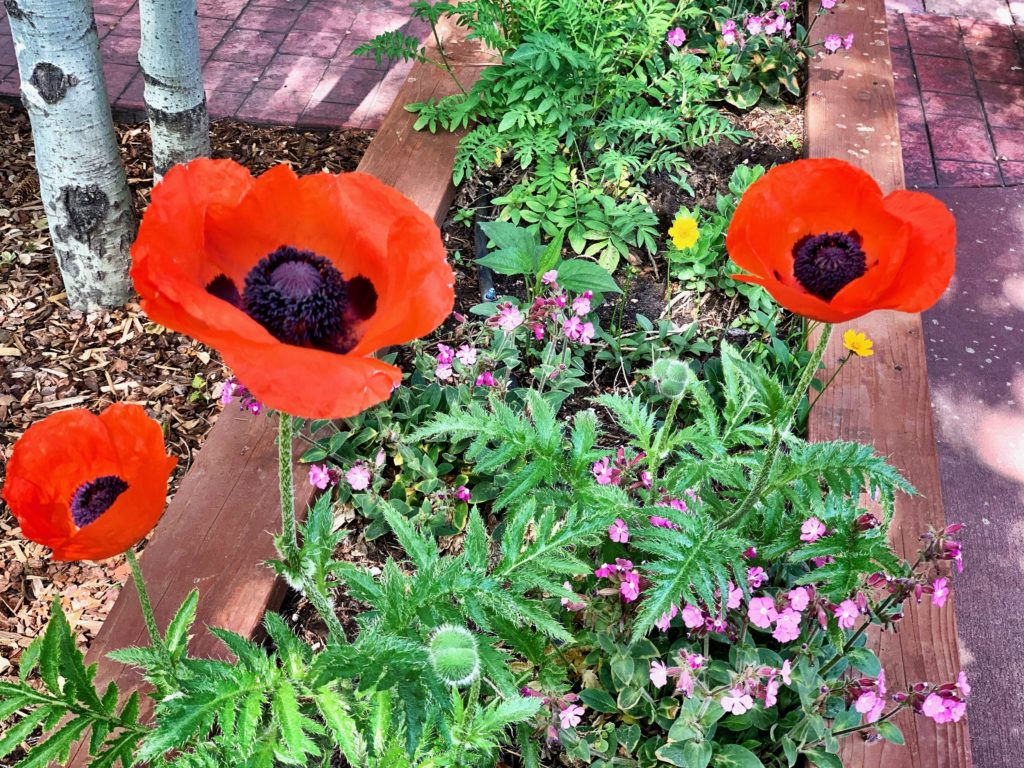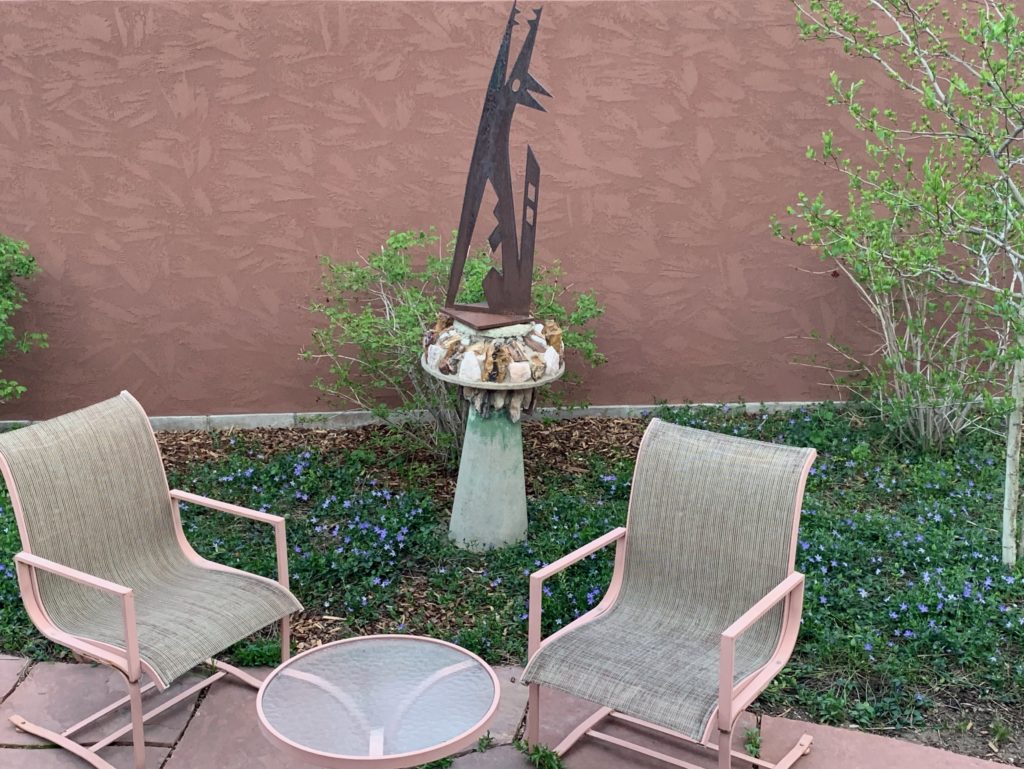 Guest Writer
Dressing while enteraining can be fun.  I reached out to the wonderful Tammy Abramovitz and asked her to write a short blurb about tablescapes,  entertaining during covid and how she dresses for the occasion.  
 Tammy Abramovitz was named a Top 100 Hostess in 2018 by Salonniere Magazine alongside Oprah and Reese Witherspoon. She writes a monthly manners column for the Castle Pines Connection, the community she calls home.
Tammy's personal passions include entertaining, community engagement, philanthropy and free range junking. You can find her camping near Pike's Peak most weekends at the family cabin.
"I am thrilled to share my thoughts and insights for entertaining during the covid crisis. First and foremost, one must surrender any thoughts of perfection and embrace all thoughts of comfort and compromise. I've had a few very small gatherings with social distancing in mind, being out of doors and lots of good food and cocktails. I can assure you that you will be grateful to see your friends. You may or may not hug, but the stories can still be told and you'll be glad that you made the decision to gather.
I've found that dressing is a gift AND a curse. If you wait until the last minute, you may or may not still fit in that fabulous column dress. But a breezy Caftan is always go-to for Summer entertaining!
And lastly, I have found such great pleasure in reveling over the party, reaching out to my guests after setting the date, making the invitation and having the dinner. A genuine gratitude for them, for coming to the table to laugh and eat and nourish ourselves in a difficult time."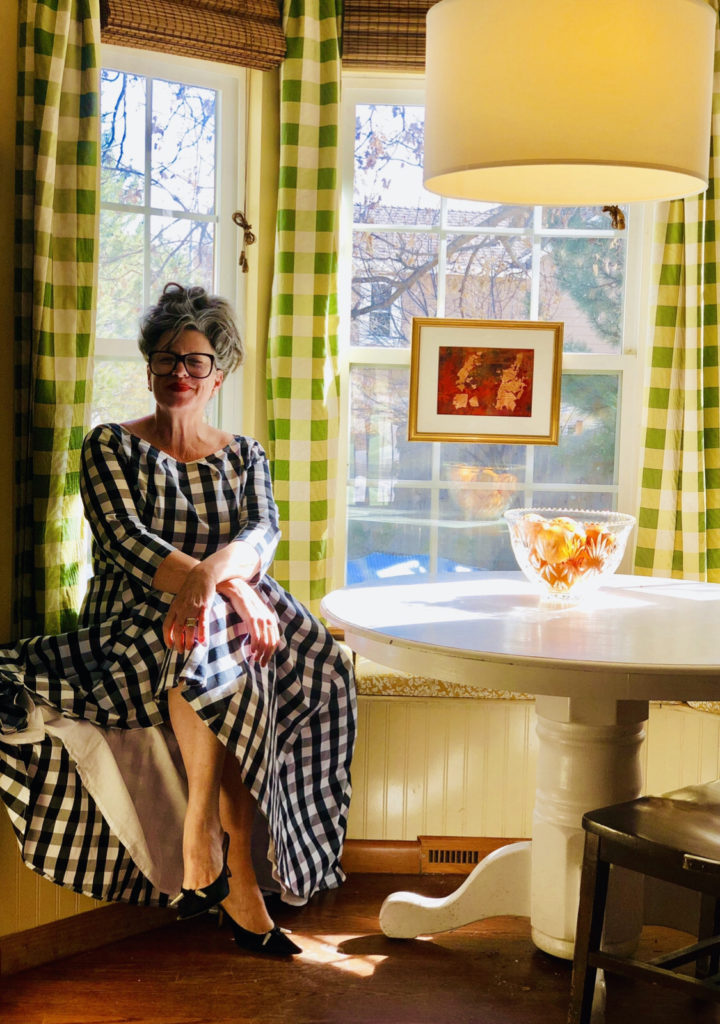 A Brooks LTD verison of a breezy Caftan.
With all of the stay at home orders, I too have become kin to caftan dressing. I find that they are comfortable while hanging around home and can translate into a fun dress when going out and about.  Add leggings and a tank underneath to make it alittle more casual and better for cooler days/nights.  This look will go way into 2021, and when the time is right, it's a great beach cover up.
Yes, we will go beaching again.  Keep the right attitude. I believe that attitude helps in creating calmness and joy.  We have little control over the larger picture.  We need to be vigilant in our actions and stay safe.
I am hopeful that if you need some new trend to add to your current wardrobe a caftan would be the answer.  Below are my most recents, and there are more on the cutting table.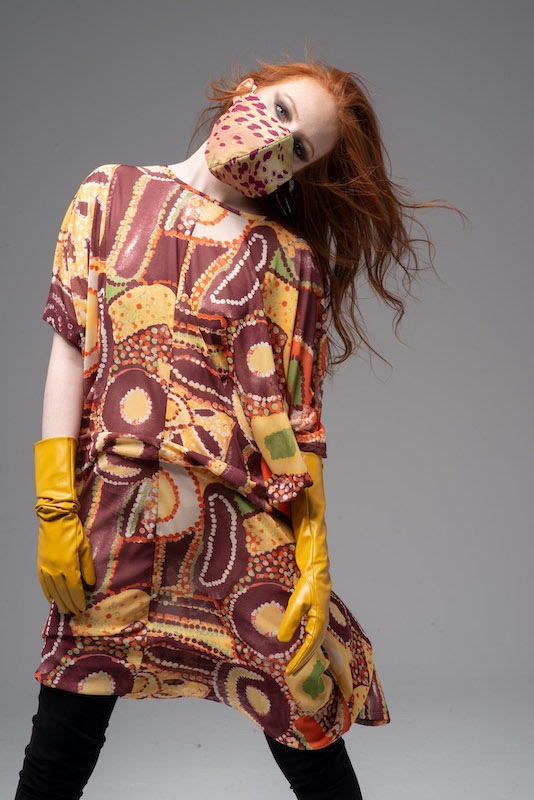 Retro Mesh Print on my shop page.
Photo:EJ CARR/Model:Rielly Blake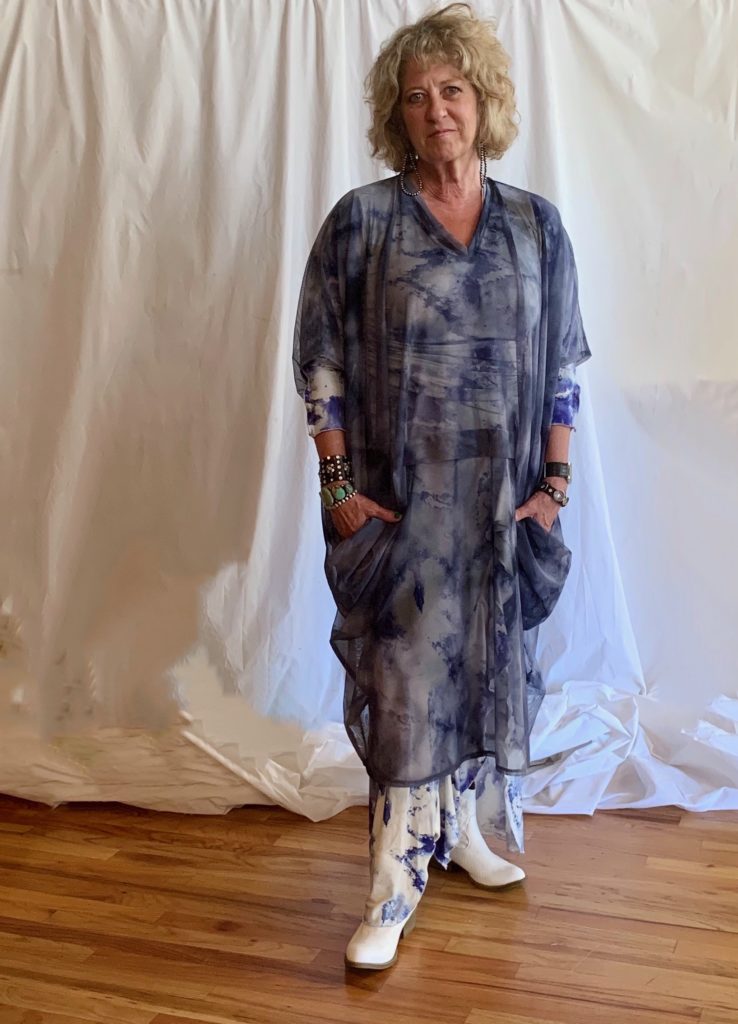 Navy mesh print, on the cutting table.  Last one!
Thank you for connecting with me.
There are all sorts of new ways of communicating and learning new paths of doing business is challenging me.
It's been a wild ride and it's just beginning, who would of thought that after 45 years of being in business I would still enjoy these challenges?  I am currently working toward a new collection that has me jazzed.  I think you'll be suprised as to that direction.  It's a thoughtful, fun way to add clothes to your already full wardrobe.  Stay tuned!
Here's to your health and well being, thank you for following my brand.
Brooks