Baseball style jackets for women
Baseball style jackets or bomber jackets for women that are creatively designed can have a place in your wardrobe.  Moreover, bomber jackets does not mean they have to have a logo or a team printed on it.  Take my neoprene bomber jacket for instance.  I fell in love with this fabric and had to create the perfect design for it.  Part baseball style, part jean jacket style.  Taken to a new level.  You can too, think out of the box.  This piece can go to your local grocery store, that picnic in the park or an evening out on the town.  This all depends on how you style it.
Here are 4 ways to style one baseball jacket for women.
Koya from Let Me Show You Different chose to style the baseball style jacket with mustard colored pants and red boots.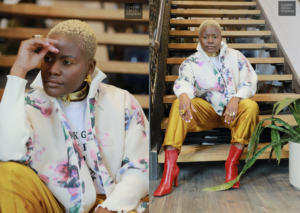 Dorothea chose a party ensemble and used the jacket as a cover up.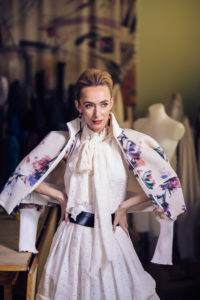 StyleBeyondAge choose a simple tee shirt and jeans while out on her town in Dallas, Texas.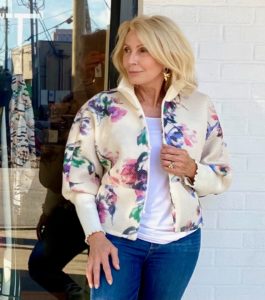 Finally, Samantha chose a bomber as a cover up in a beach setting.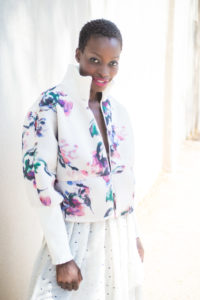 My design aesthetic includes many ways to wear one piece that is timeless, a show stopper and comfortable. We all like these elements when dressing.   It makes dressing up fun and adds value to your wardrobe.  Something we all need in today's saturated market, an investment piece.
We've got you covered when it comes jackets for women.
Lastly, we've got you covered when it comes to jacket dressing both creatively and literally.
Shop this jacket  here.