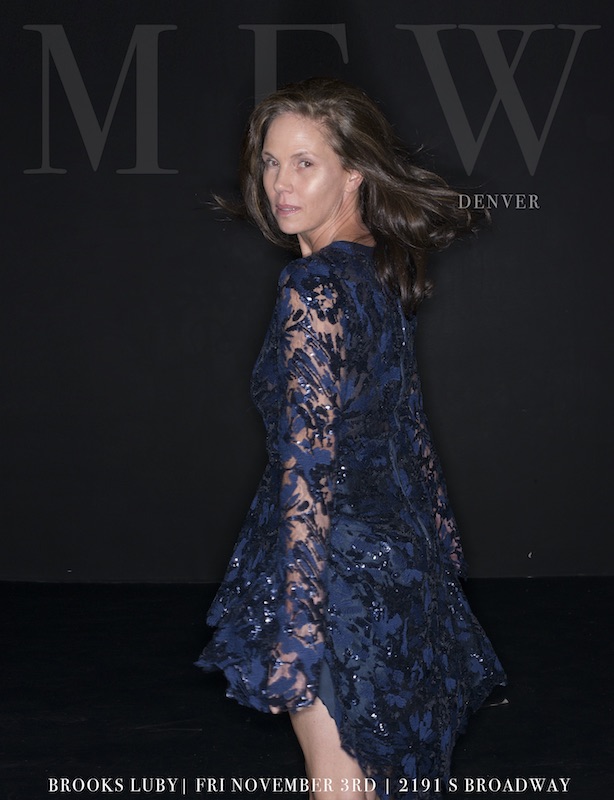 Fashion Showcase
Fashion Showcase featuring Town/Country Collection by Brooks LTD will be November 3, 2017.  The showcase will be at Massif Studio, November 3, 2017. My colors are based around a navy sequined fabric that shouts out elegance and can be worn dressy or casual chic.  Tunics, jackets, leggings and sparkle are part of the new look.
Fashion Showcase, the week in review
I will be showing with other creatives from around the globe in Denver Colorado. The week begins with a presentation Nov 1, 2017 with one design from each designers collection presented at the venue HERE.  Scroll around for each night's description and ticket sales.
I will be showing on Friday evening at 7:00PM. Purchase tickets for November 3, 2017 HERE.
After the showcase I will open up my atelier for a trunk show so you can get up close and personal with the collection along with a new collection of easy wear tunics.  You spoke and I listened, I have also created mesh and velvet tunics perfect for the season we are in.  The trunk show is Nov 4, 2017 11-4 at my atelier HERE.
I am partnering with a makeup artist, a jewelry artist and a wine vendor.  It should be a fun day with lots of things to look at.  If you are in the neighborhood stop by.
Mesh Tunics for everyday wear, Fashion Showcase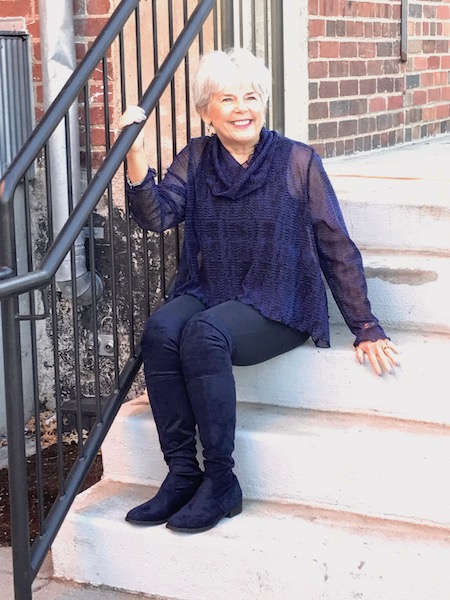 Here Nancy is wearing one of four designs.  I've created these mesh tops that are easy to wear, travel well and are washable.  One size fits most.  As you can see navy is my go to color of the season.  The fabric drapes and feels like chiffon, but has the durability of a much stronger fabric.  See mesh fabrics HERE.
I am honored to be featured in a blogger's post describing all the ways to wear these versatile day into evening mesh tunics.  See the entire blog HERE.  We had alot of fun putting this photoshoot together.  Jodi even had me participate in modeling which I rarely do.
You can see by the smiles on our faces each and everyone of us had a great time.
Thank you for the shout out Jodi!
If you'd like to see lifestyle ideas and how to style my clothes check  "About town" category HERE.