Breast Cancer Awareness Month is in October.  It is a gentle reminder to be procative with your individual wellness.  Over 31 years ago I was diagnosed with breast cancer.  The journey to wellness followed as I was lucky to integrate what I love to do (designing clothes) with my health and well being.
Survivors walk the runway for Breast Cancer Awareness
For those of you who don't know my history, I was chosen to be the exclusive clothing designer for a Non Profit Organization, The Day of Caring over 8 years ago. For the next 5 years in succession I created garments for breast cancer patients (surviviors and those in treatment). Each woman had the benefit to have something designed for them by me to walk the runway at an evening event in Denver, Colorado. I met some amazing people and we all together showed our strength an perserverance during and after challenging times. It became a sisterhood of women going through hard times.
Images for Breast Cancer Awareness Month
Survivors walking the runway in my designs throughout the years.  I like to think of my brand in the category of top designer brands, created in Colorado.  We fit a range of womens body types with comfort and ease as a main focus.
Meet Toby, wearing a jumpsuit with hand appliqued lace motifs on the bodice.  The wool melton coat was hand painted and purchased in Paris.  Note my love of interesting textures and fabrics.  This ensemble is good for most female body types as it skims the body in just the right places-not to tight, not to loose.  The second photo shows how to style the same jumpsuit with an embroidered kimono jacket to change up the look.  One size fits all.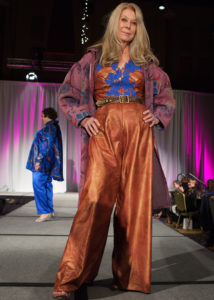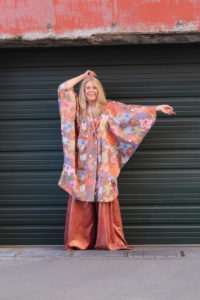 Exhuburant emotions while walking the runway, meet  3 ladies each wearing a style suitable for their personality as well as their individual body type.  As you see we fit a range of female body types, sheath dresses to camouflage waistlines(red dress), loose fitting sleeves to cover your arms(black dress) or fitted bodices that accent your favorite parts and cover up your concerned areas (green dress).
From social occasions to everyday lifestyle events.
The range of creative garments that we make can fit into your lifestyle as well as enjoy comfort and ease of movement.  Listen to a short overview of the process.
Thank you Sue Miller, the Founder of The Day of Caring
One of our first events together was with Cleo Parker Robinson Dance Ensemble where their dancers wore my garments in an intimate setting.  It was the beginning of wonderful collaborations with many to follow.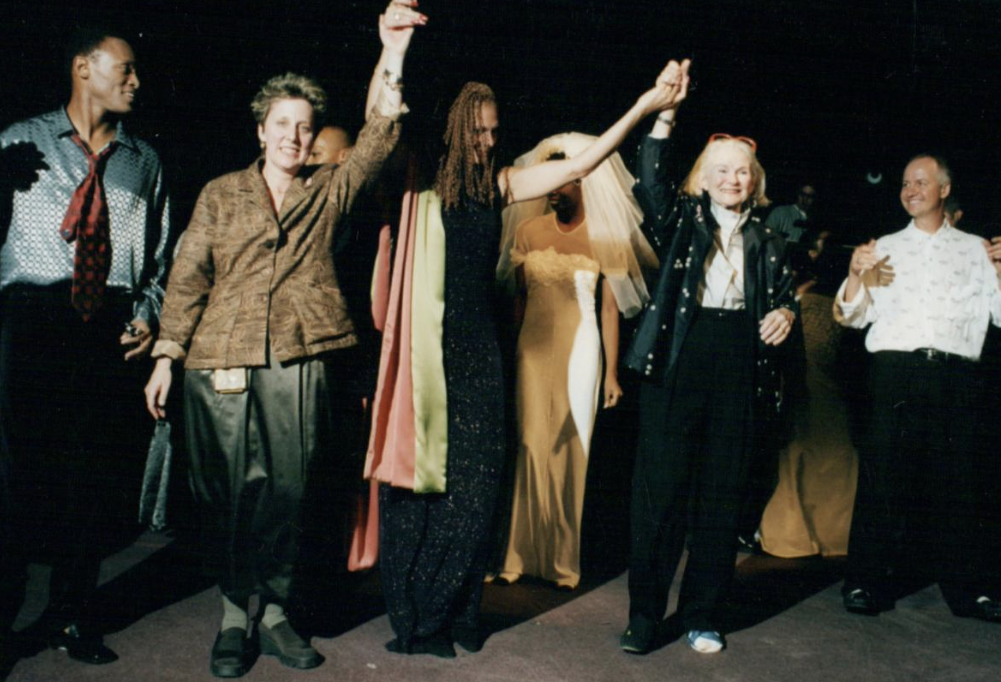 Sue Miller taught many people to embrace life no matter the circumstances.  I know I still live by those thougths as do many that she's touched.  I am forever grateful.
It's fun to dress up
Most women love to dress up and having this opportunity to do so on a runway was invigorating. Pictures say it all. Enjoy the joyfulness they express even in difficult times.
We try to make lemons out of lemonade. Afterall it is fun to dress up!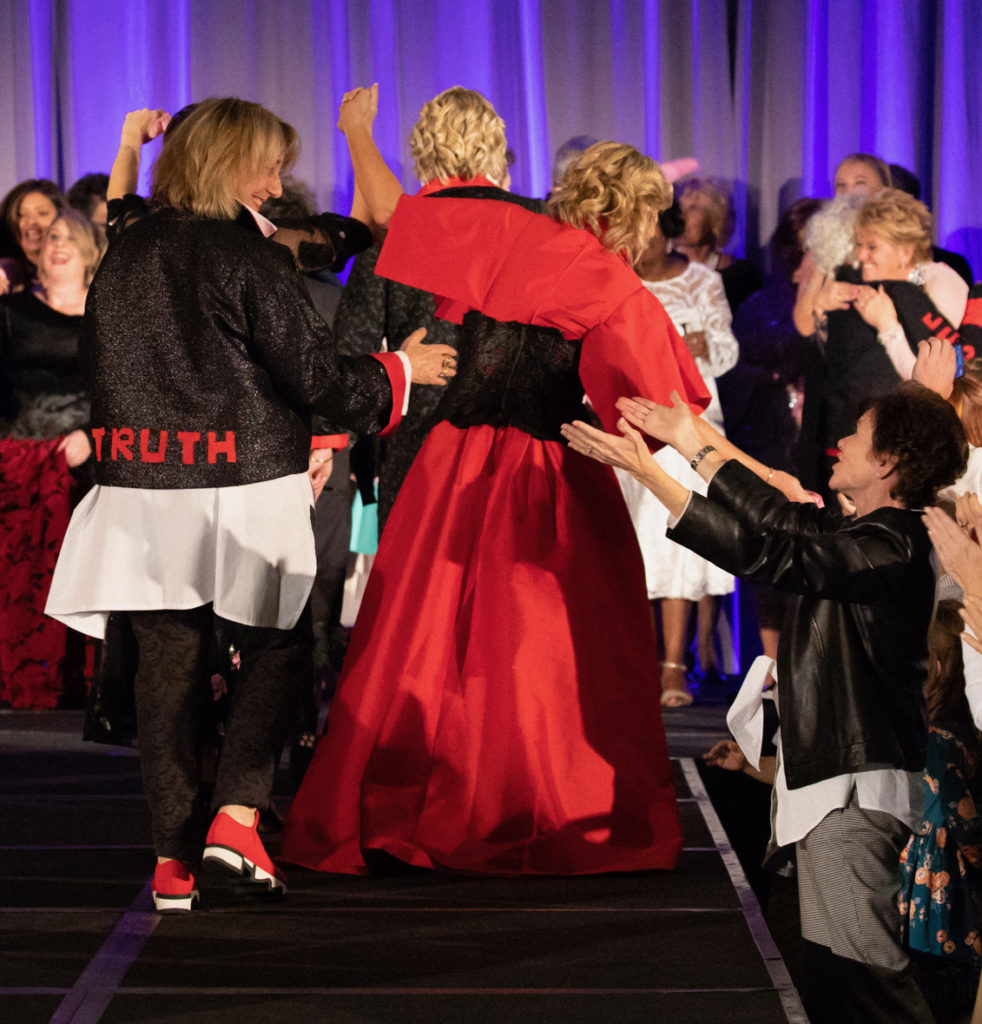 As life continues on, please take the time in whatever capacity to take action for your wellness. These women have all done so and their expressions show their ability to live in the moment. Life is precious and each day is a gift.
Moreover, remember to check your body and make that mamogram appointment, it truly makes a difference, I know it did for me, it saved my life.