I'm opening the vault, so now is your chance to get a one-of-a-kind piece at half the price. These samples and runway pieces are looking for their forever homes.
Everything "From the Vault " is inspired by red carpet looks, bridal, social occasion dressing and guest list dressing.  Opening the vault is ready for you.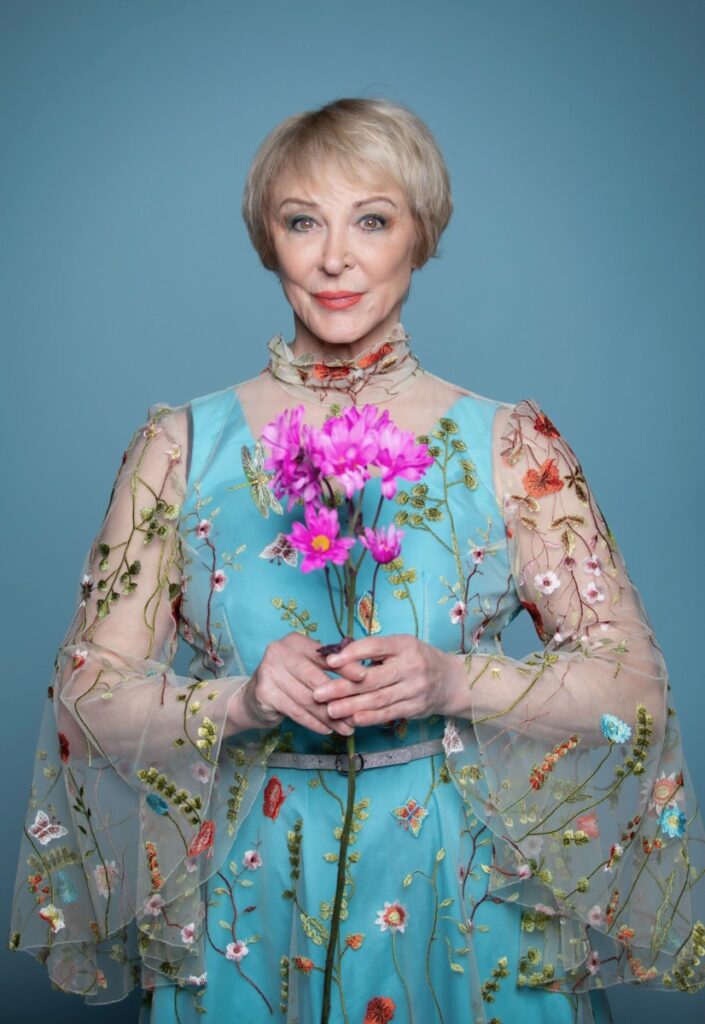 The Joy Dress
The Joy dress  is so springy and full of, well, joy. This dress features a bright, embroidered tulle overlay with an under slip and the rare full-length sleeve. The unique detail of a horsehair hemline also means the dress falls away from the body without creating a lot of movement or requiring an excess of fabric. The multi-color embroidery inspired this layered look, especially the decision to put the contrasting color underneath so the details on the overlay pop.
Moreover, the fabric inspired me to make this piece right away, but the dress found its name once model Joy Curtis , pictured here, put it on for a photo shoot. Joy, a talented actress, first modeled for me in the 1980s. Though we lost contact over the years, we reconnected thanks to social media. Seeing her in this dress was inspirational; how can you look at this and not feel JOY?!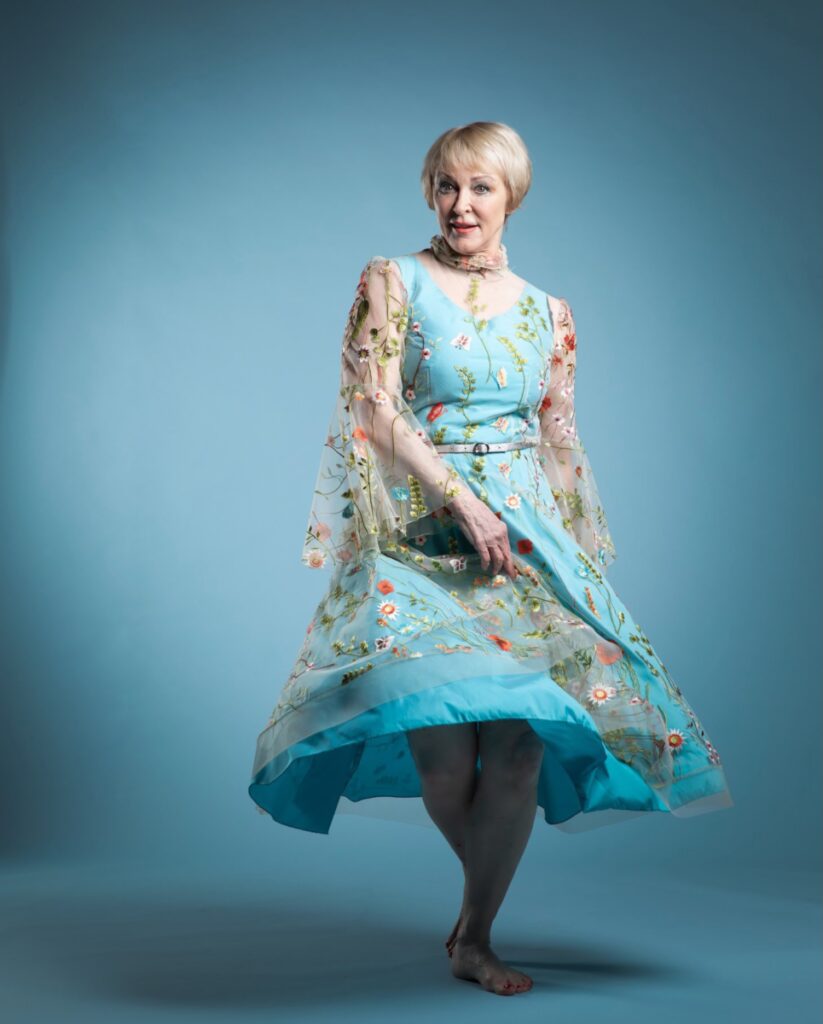 This dress could be many things, even a wedding dress for a non-traditional bride, and was created for a fashion show. Those in the know see fashion show pieces for the special treasures that they are—truly unique and one-of-a-kind. In this case, the fashion show itself adds an extra touch to the story of this piece because it was created for a nonprofit event near and dear to my heart.
Breast Cancer Models pieces from opening the vault
For five years, I was the exclusive designer for a fundraiser where breast cancer survivors were the models. As a survivor myself, seeing the empowered models strut down that runway in my original designs made my year.
The Joy dress  is not the only thing on sale. See what else we've pulled From the Vault  and remember: Once these lonely onlys are gone, they're gone forever.
Dress: Joy by Brooks LTD
Model: Joy Curtis
Photographer: Tom Lupton