Let me introduce you to one of our favorite pieces, the Turner Tank Dress, our little black dress. This versatile dress could very possibly become the MVP of your wardrobe. We've made her from a Ponte double knit, which is the same luxurious material used by other sustainable designers like Eileen Fisher. When you wear the dress, you'll instantly recognize the quality. It has structure, but drapes beautifully; and it's breathable and stretchy too.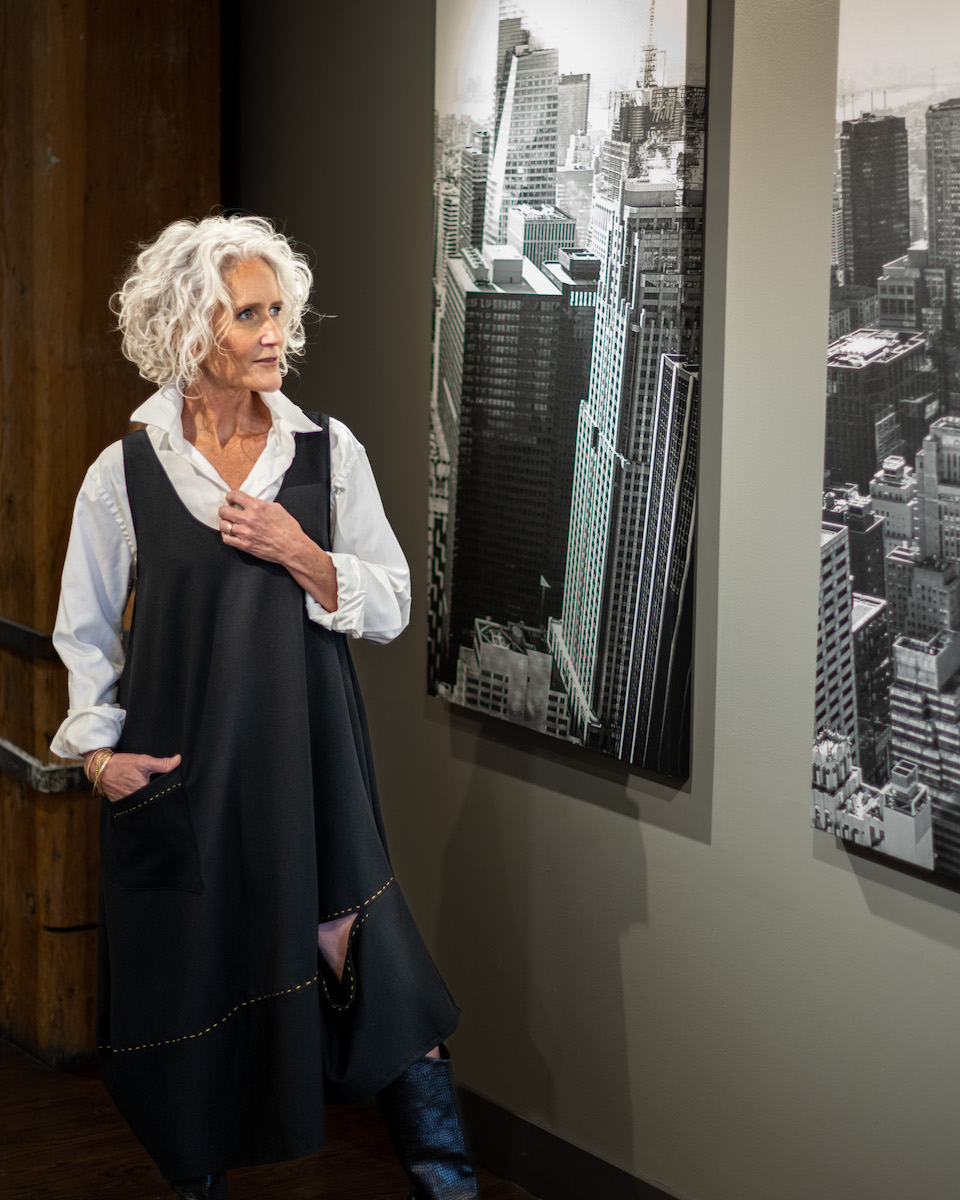 Photo:  Fred Langer
Classic Little Black Dress
The Turner Tank Dress is our latest take on the classic little black dress. Style it for warmer weather with bare arms and legs. Or layer it, for the cooler months, over a button-up, a turtleneck or a long-sleeved t-shirt. Heels dress it up, while sneakers or Birkenstocks make it casual, but chic. You could even wear it over jeans or leggings for a completely different look. The options are endless with this incredible piece.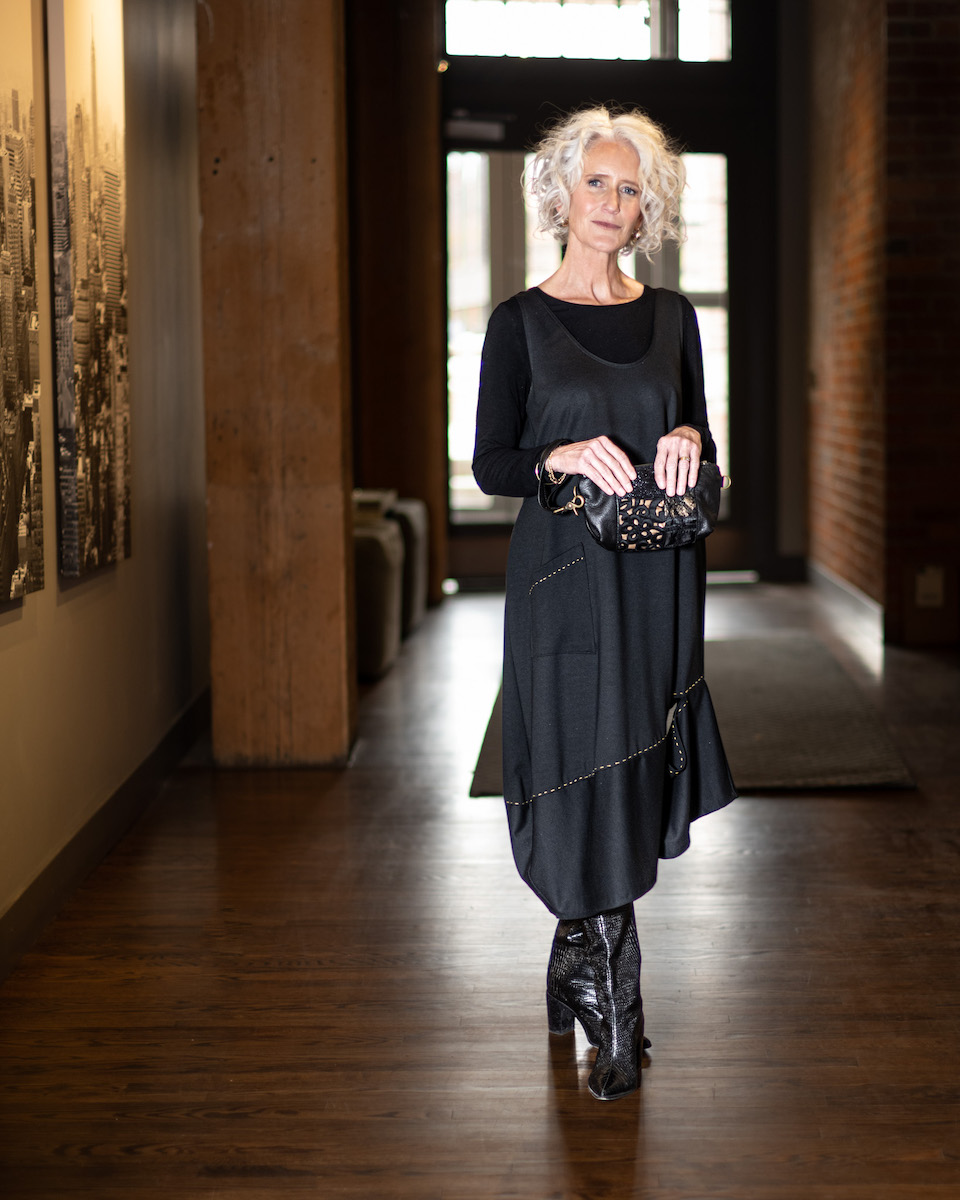 Photo;  Fred Langer
Slow Fashion
As with all our clothing, this dress is made locally in Colorado by a small group of creatives. It's the product of 'slow-fashion', a movement that honors and values products created by hand and not mass-produced in a factory. It's quality over quantity. Adding to its artisanal essence, The Turner Tank Dress features unique hand-stitched details and a subtle peek-a-boo slit on the skirt that adds style and sexiness.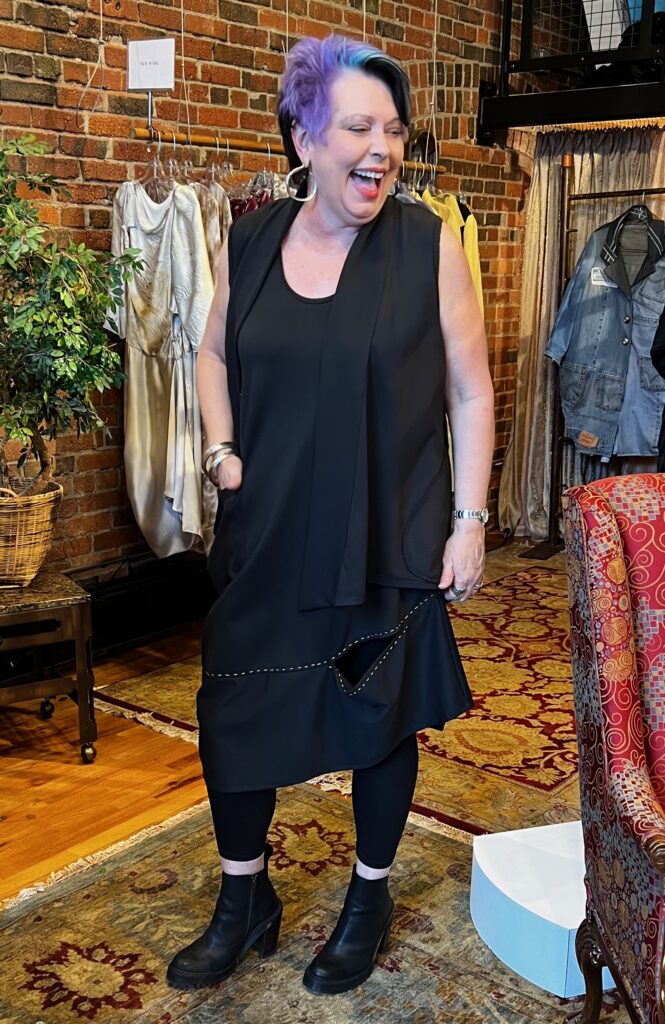 Timeless Design
You'll reach for this dress again and again. Wear it to the theater with a heeled boot or toss it on over your yoga clothes so you look chic at a post-workout lunch. It's perfect for travel too – so comfy on plane rides or long car trips. Timeless and terrific…that's the Turner Tank Dress, shop it here.