If you love to look chic everywhere you go but travel often, you probably already know that planning a concise wardrobe can be challenging.
Between outfits for your travel days, work meetings and late-night parties or events, it can be hard to find the right clothes that can accommodate more than one outing. One possible solution? Mesh tunics!
Recently, Brooks LTD had a great opportunity to collaborate with one of Denver's finest new hotels — The Maven in LoDo for a styled photoshoot, featuring some of my favorite designs!
Not only was it a fun location for a photoshoot, but the name of the hotel is also perfect for describing my lifestyle clothing: "maven" means someone who is skilled in a particular field, often crafting handmade items. The Maven Hotel in LoDo wanted a name like this to promote Colorado artists, so it suited our fashion photoshoot pretty well!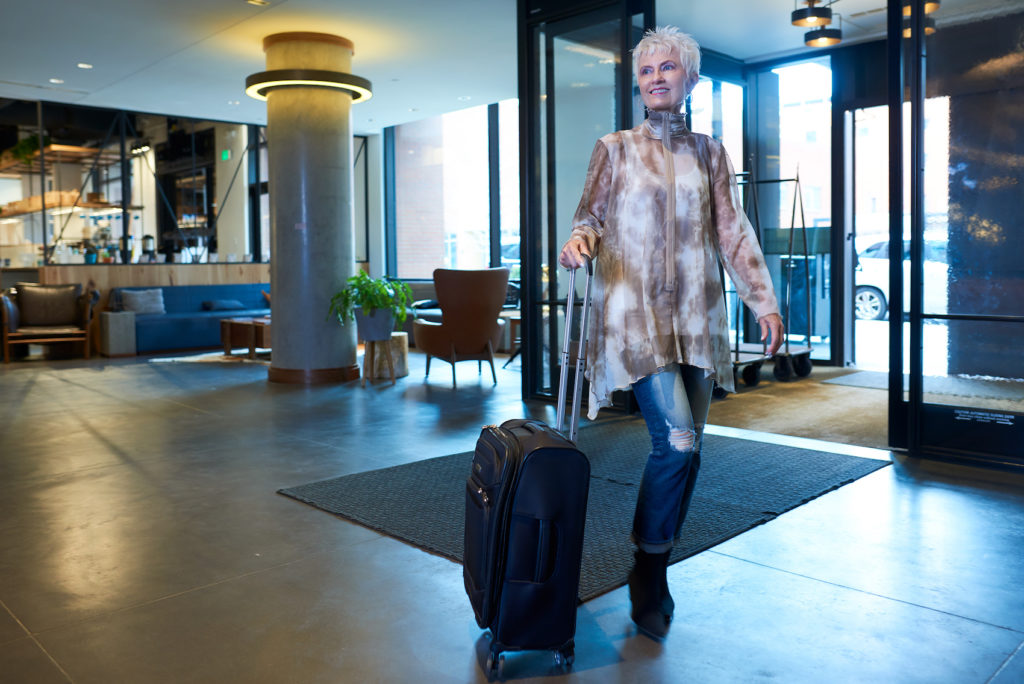 For this styled session, I imagined two of my clients traveling to downtown Denver for a business conference, and discovered they share the same philosophy on clothing design.
First, they walk into the hotel, check in and head up the elevator. They love the coincidence of wearing similar mesh tunics, and start a conversation about how great they are for traveling, since they don't wrinkle, they pack well and can be dressed up or down.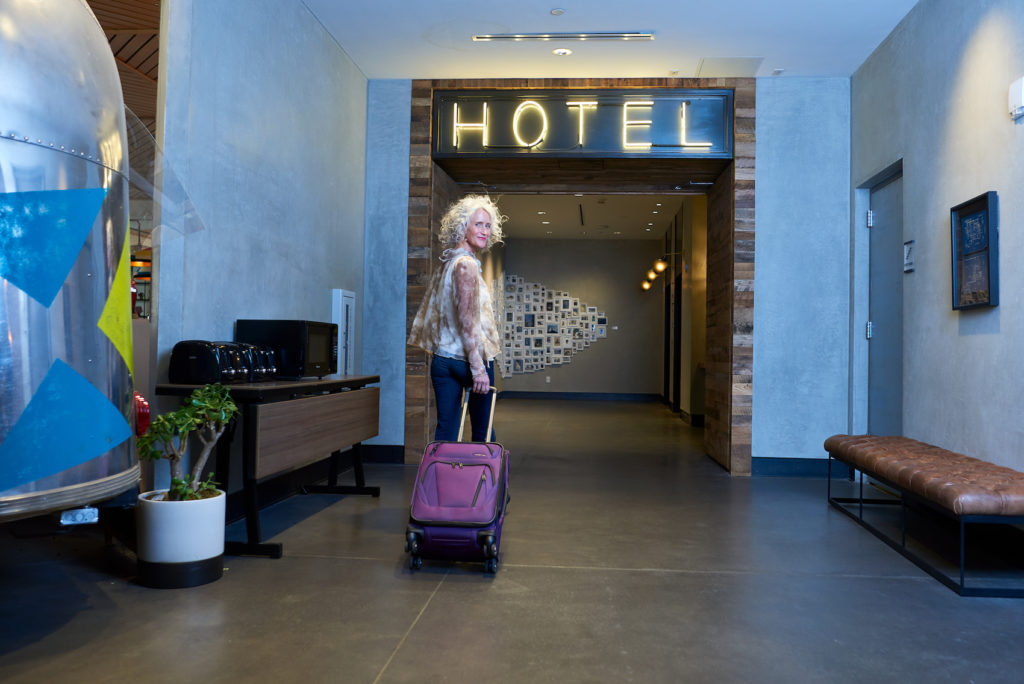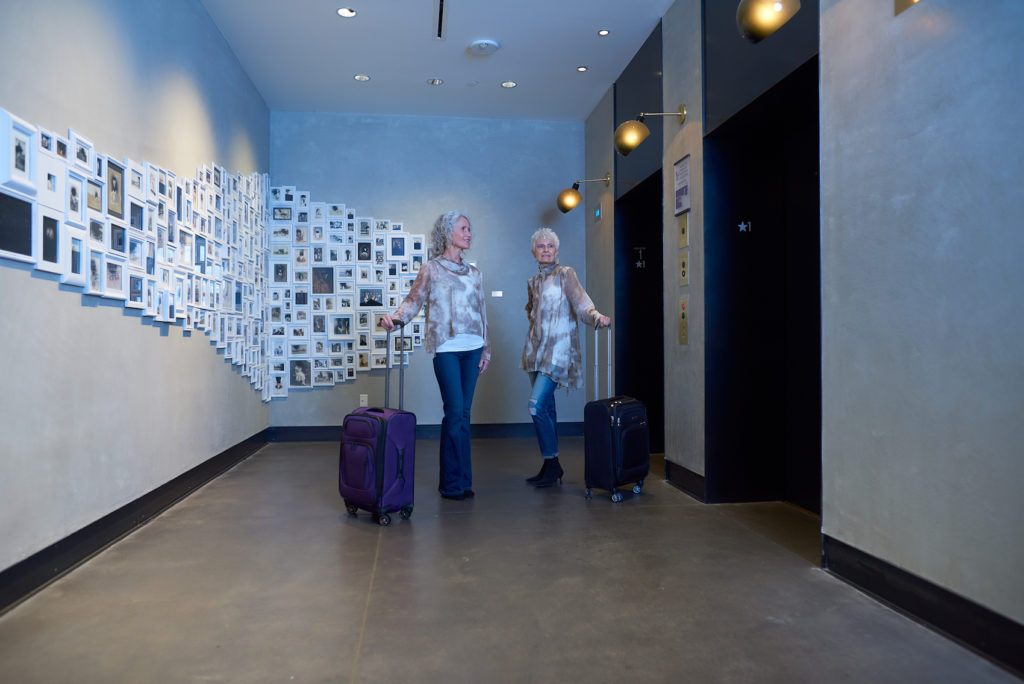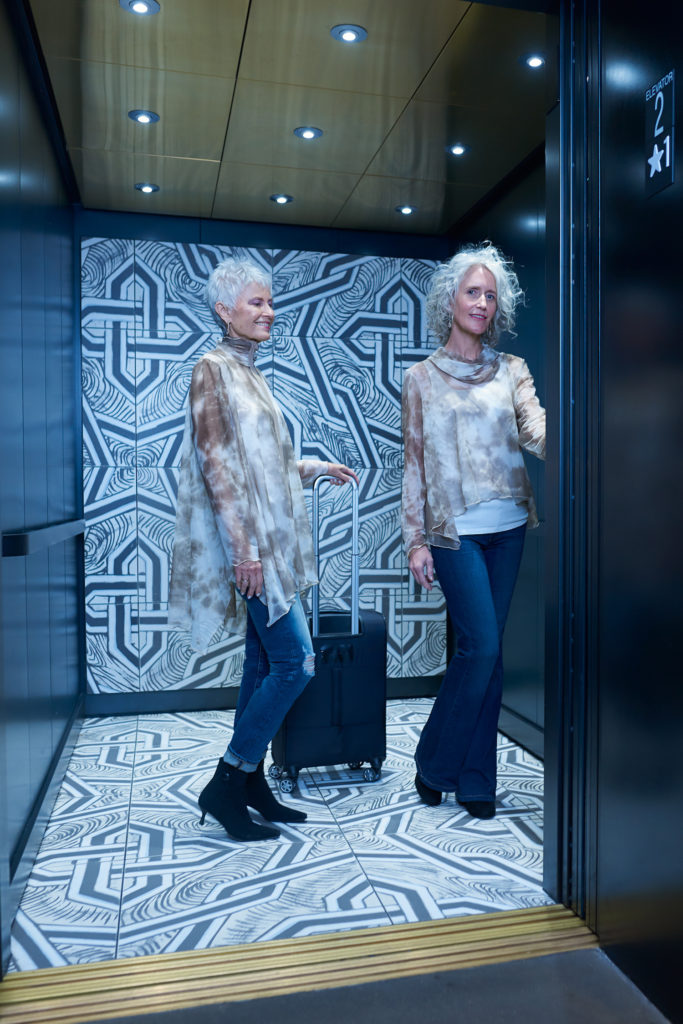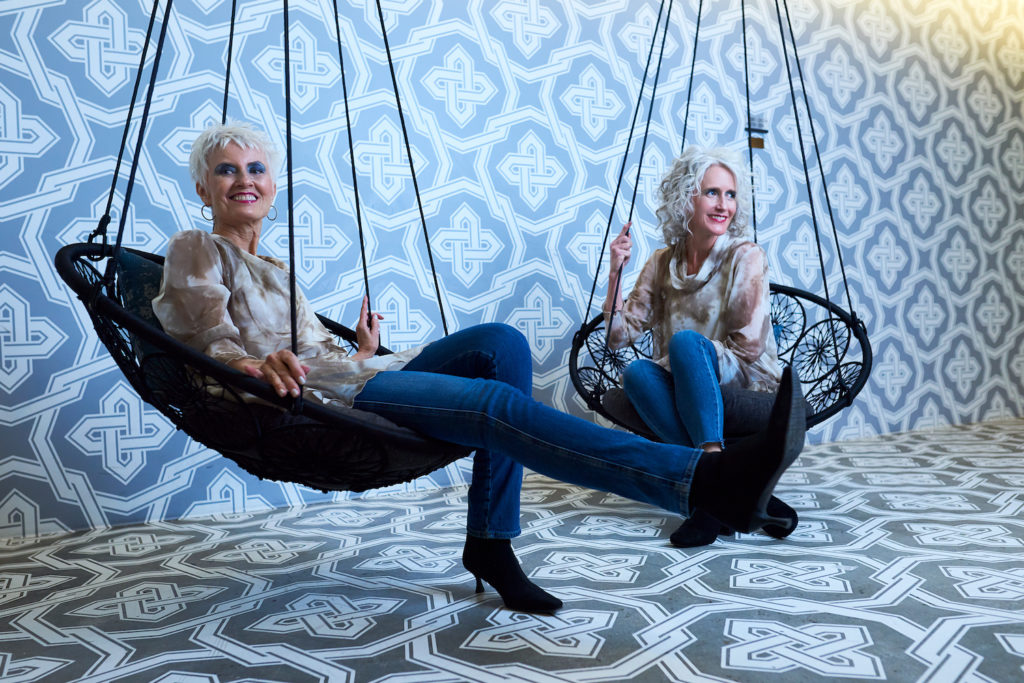 They decide to have a late afternoon drink in the Kachina Restaurant, and the outfits they've brought are perfect for going from a day outfit into a casual evening out on the town.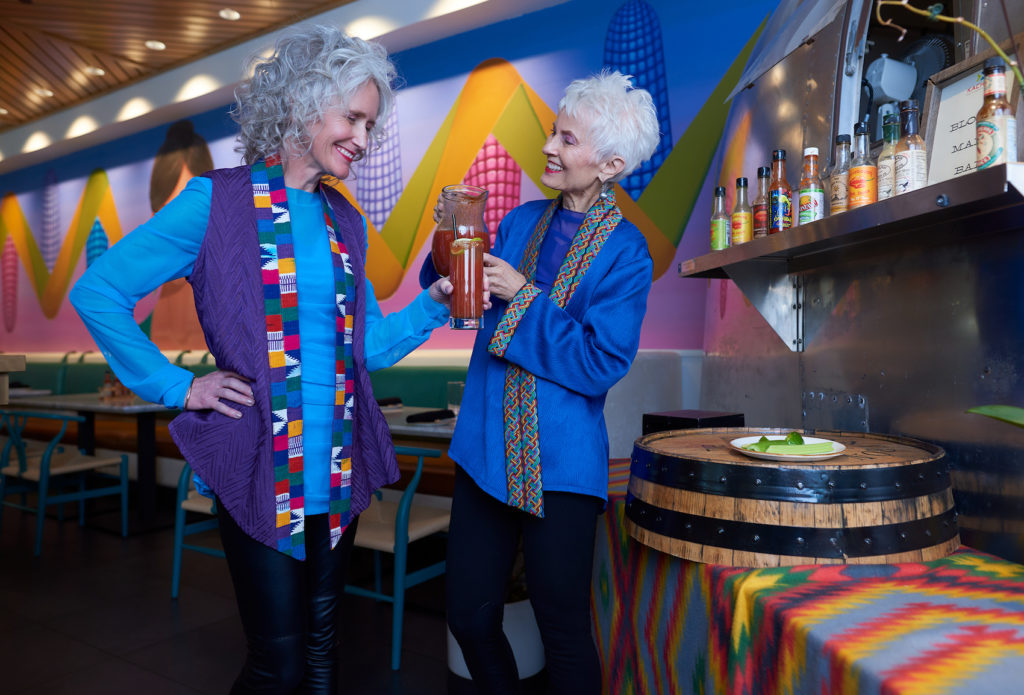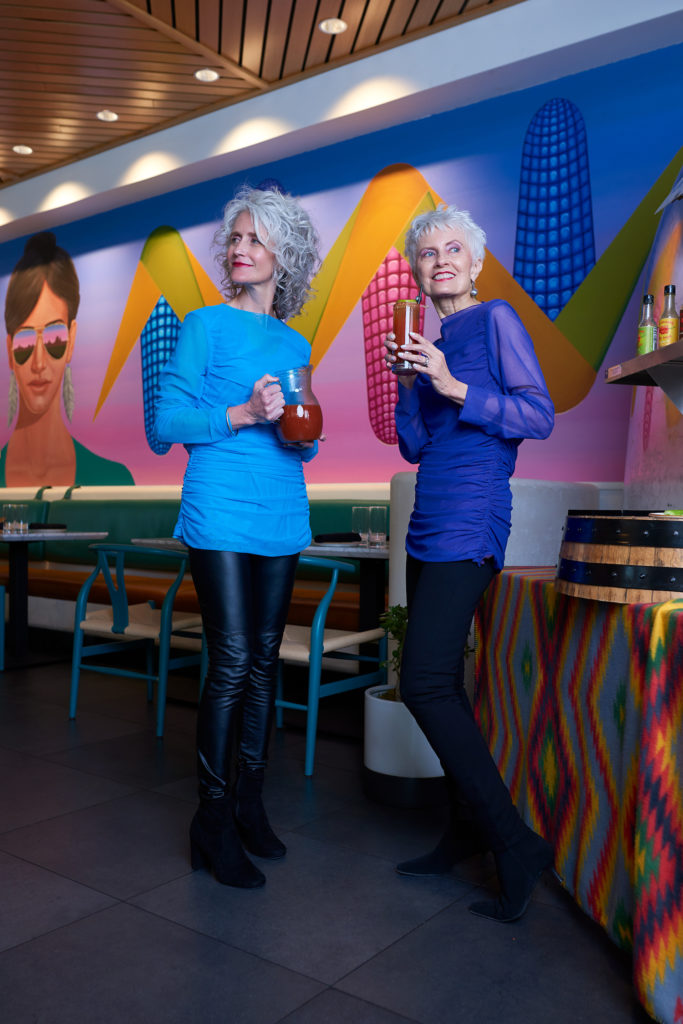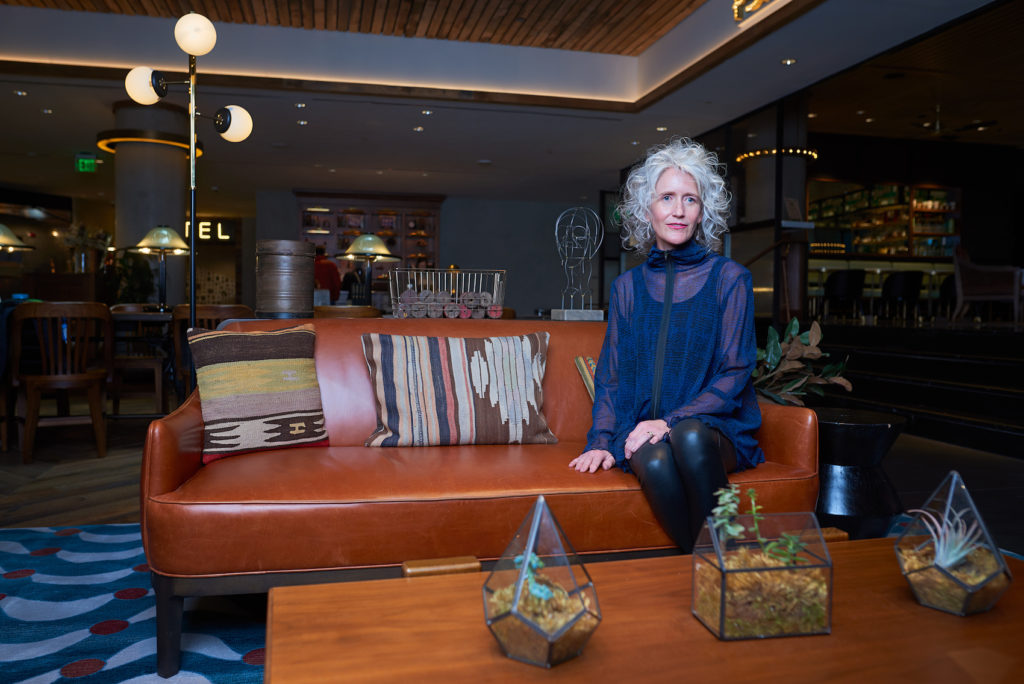 Our Team:
Photographer:  JJ Constantine
Models: Judith Boyd, Mallory High
Coordinator: Mary Spicer
Hair: Stephanie Fugazzi
Makeup: Tiaja Pierre
You can now see some of Brooks LTD's latest tunic and blouse designs in the online shop!