Review of Summer's End
As I prepare for an upcoming show for the next season , I wanted to share my last summer's end post.  Staying in town for the Labor Day weekend allowed me to step out, dressed up in my favorite knit dress.  Its comfortable, fun and easy to wear.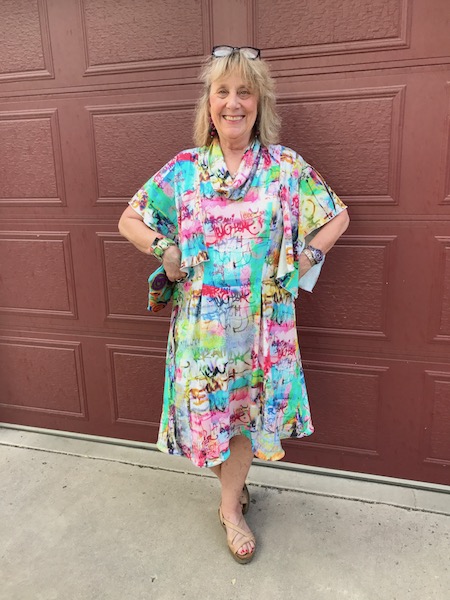 Dress Design Details
I love the detail of the sleeves, it has a shoulder cap with a slit down to the elbow.  It's very trendy but so much fun to wear.  The softness of the collar makes it easy to wear into the fall warmer days. Maybe I'll add some short funky earth toned boots and a long sleeve tee shirt under the dress for a 'fall' look.   I adore the print, a graffiti design in some of my favorite colors.  I purchased this fabric from Marcy Tilton Fabrics Here.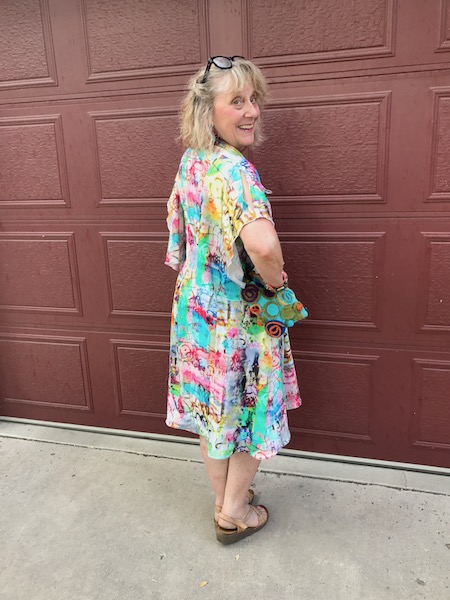 The hem of the dress has horsehair in it to make it flirty.  You can purchase it Here.
My longtime friend gave me a clutch that happens to go with so much in my closet.  This is a perfect match!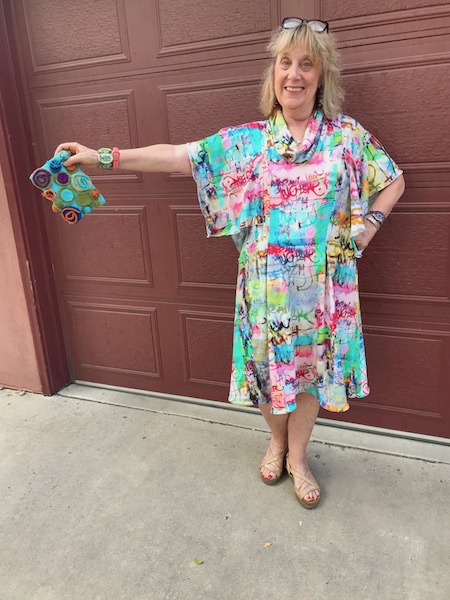 Curious Theatre Celebrates 20 years
Our evening was spent at a special 20 year anniversary party for Curious Theatre Here. No Guts No Story is their tag line.  Congratulations on 20 years, quite an accomplishment.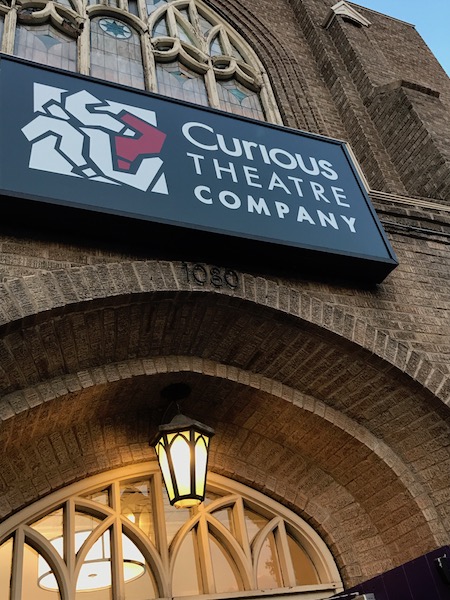 Rooftop party with great views during the sunset.  Denver is moving and shaking.  The Bannock Rooftop Shared Space Venue Here was a delight on a perfect evening.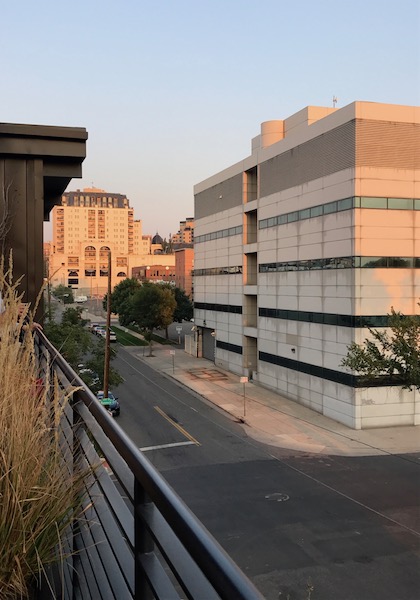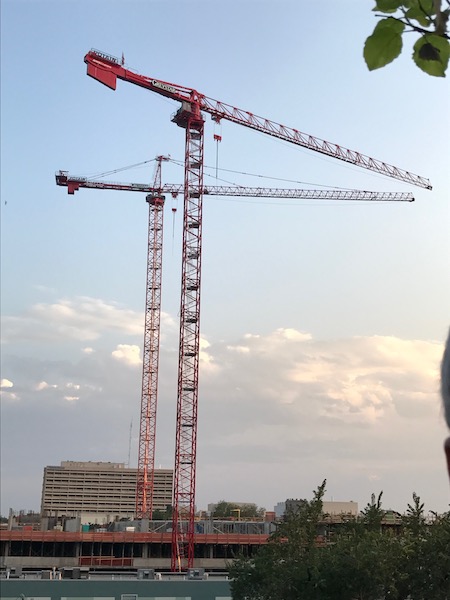 Stylish folks out for the evening.  Men's wear is happening in the market place right now!  I'd like to have a pair of shoes in those colors.  Healthy delicious small plates by Occasions Catering Here.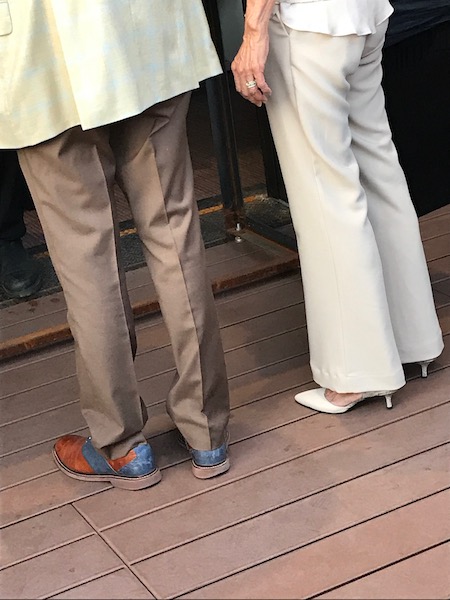 Art work in the hallways are very interesting.  This art piece hung on the wall and is the inside panel of a receiver.  How clever is that?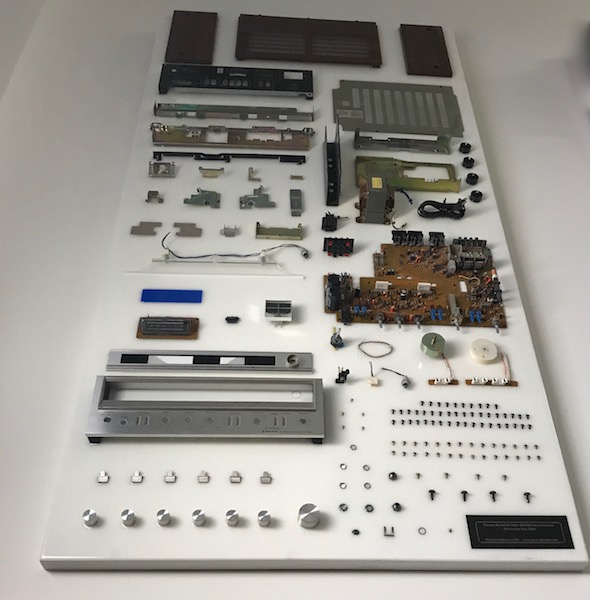 The Play:  Appropriate
The evening ended with a provactive play about a dysfunctional family gathering to disperse their father's estate.  I'm still thinking about all of the interactions and relationships.  Like the tag line says, No Guts, No Glory.  Go see it if you are in the area. It's here for 6 weeks, until October 14, 2017.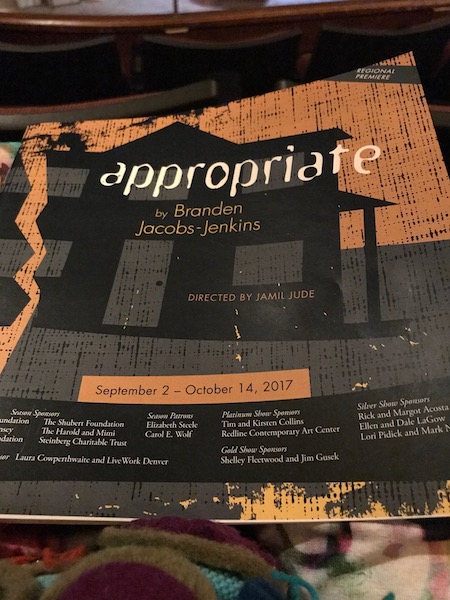 My Accessories
The evening wouldn't be complete without the last detail of my ensemble.  My earrings.  I purchased them in Paris, they are wrapped silk balls on a chain.  The colors went perfectly, I just opened my drawer up, and there they were screaming to be worn on my night out on the town.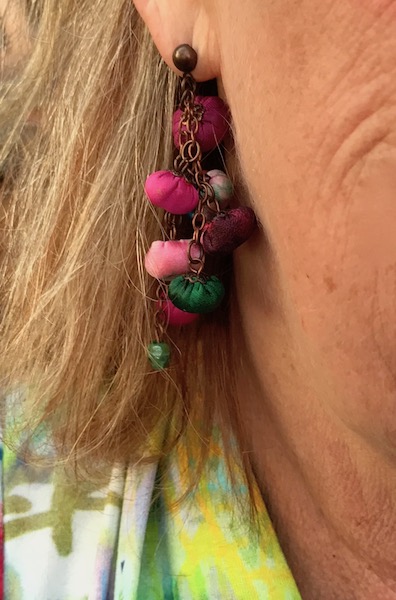 Here comes a new season
Now onto the next season.  Fall here we come.  Enjoy the freshness of the season.