Since I've become involved in the art of hand stitching, its a great way to add a one-of-a-kind element to each of my garments. You can benefit from this as it creates a unique piece that no one else has.  As I begin hand stitching, I imagine the stitching creates a stream of consciousness – like a stream of water flowing through the design. Spending a lot of peaceful time in the Colorado mountains, sitting by a river I contemplate thoughts.  These thoughts are revealed in my designs and this collection is a result of that experience. That's why I've named it "The River Collection .
Details
I add stitched details by hand or with my sewing machine. Sometimes it's the combination of stitching on the machine and hand stitching that adds the dimension I desire for a piece. Take my classic berry jacket or duster, for instance.  It's a design I've created and used for many years, but now it's morphed into this collection as a stitched piece.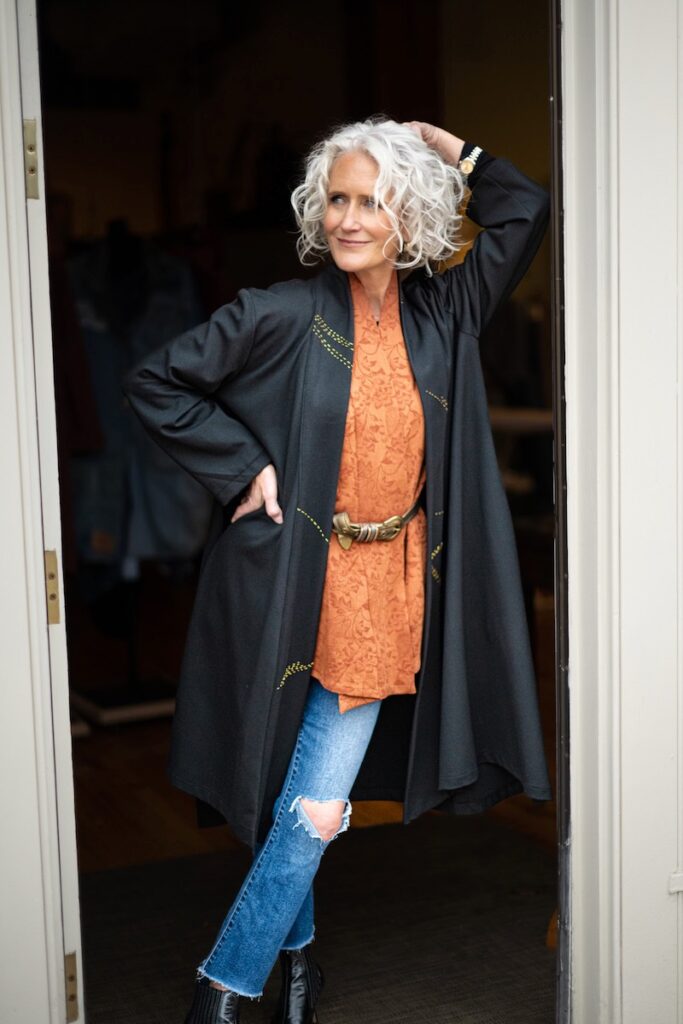 The berry jacket can take you out on the town, to yoga class or cozied up by the fireplace with friends.  Did I mention it's a perfect wrap to wear to a wedding? Made of eco-friendly ponte fabric, it glides over your body like a comfortable piece of sleepwear.  It moves as you move, draping beautifully, whether you pair it with fuzzy slippers or over-the-knee boots.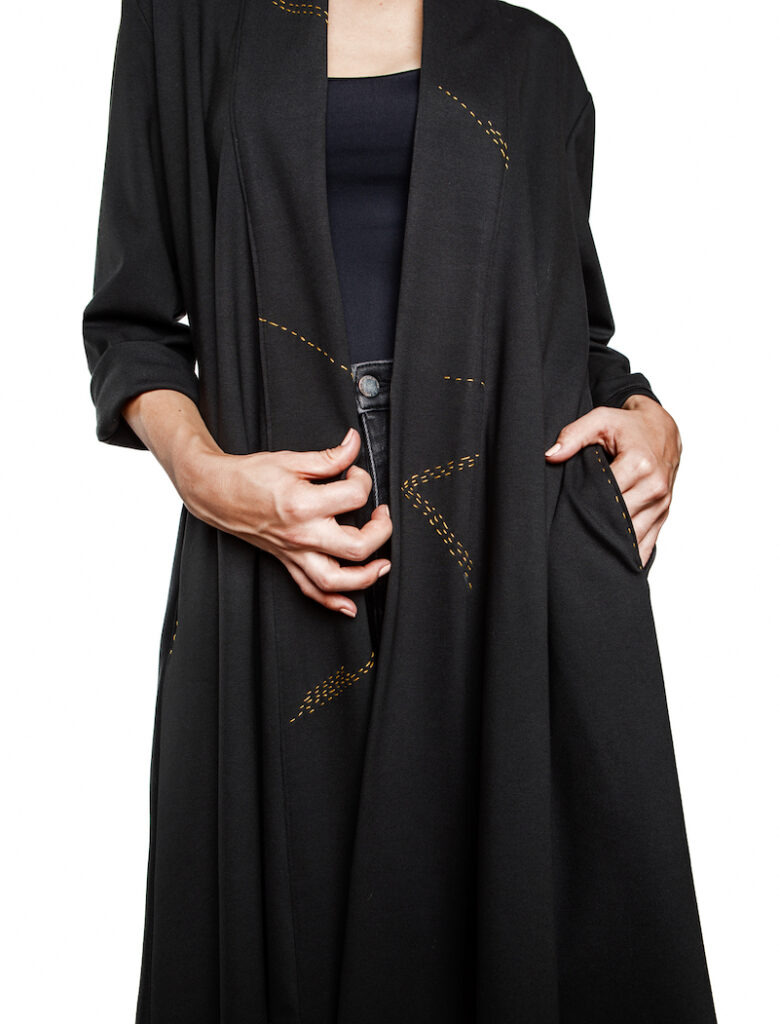 Stream of Consciousness
As an artist I need to create and express my stream of consciousness.  It relaxes me in a world filled with lots of noise and confusion. And as a clothing designer, I've always had a desire to look different than everyone else. This element of stitching on garments has proven to be a rewarding way for me to explore unique dimensions in fashion while finding inner peace as well.
Each of us chooses how we present ourselves to the world. Perhaps a versatile, but original piece of clothing is just the thing your wardrobe and you need.