Whether you have found a beautiful piece of fabric while traveling, or you've discovered and quickly fallen in love with a textile and you aren't sure what to do with it, this scenario can make for the perfect opportunity to collaborate with a fashion designer, such as Brooks LTD!
Sometimes when we are out of our element exploring new places and a beautiful textile appears, we can't resist the temptation to purchase it even if we're not sure what we'll use it for. But then it sits in our closet, while we wonder what to do with the exquisite find. Eventually, it somehow gets pushed to the back of the closet or the bottom of a drawer, only to be re-discovered years later.
This is where I can help. Based on years of experience, trials and experiments, I have a collection of perfected patterns in original Brooks LTD designs. In our collection we can translate a woven textile into a beautiful wearable garment no matter what the fabric is. We've made countless ensembles out of Indian Saris, batiks and various other hard to find textiles.
One of my latest creations is from a beautiful fabric that was printed as panels. A client brought it to me wondering what we should create with this textile. At first, I wanted to try a luxurious vest design and thought it might work in her fabric. I would line the vest so she could have different looks because the fabric is so intriguing.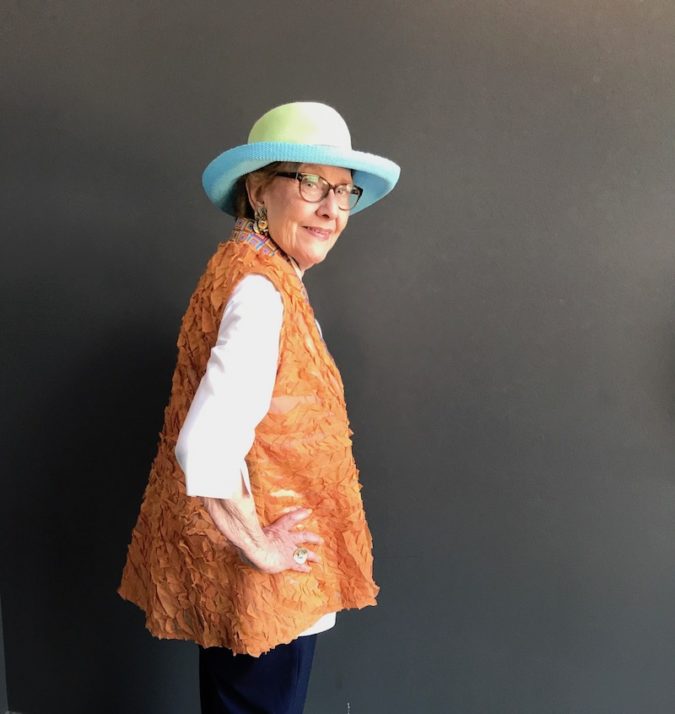 But as I thought more about the fabric she brought, I changed my approach. Sometimes I need to concentrate on looking at the fabric and draping it on a mannequin before I cut into it. This fabric had so many unique characteristics to it, I wanted to highlight the printed design and make it free spirited and loose instead of tailored. At the final fitting, my client didn't even bother to take off the blouse she was wearing, and look how nicely it all looks layered together!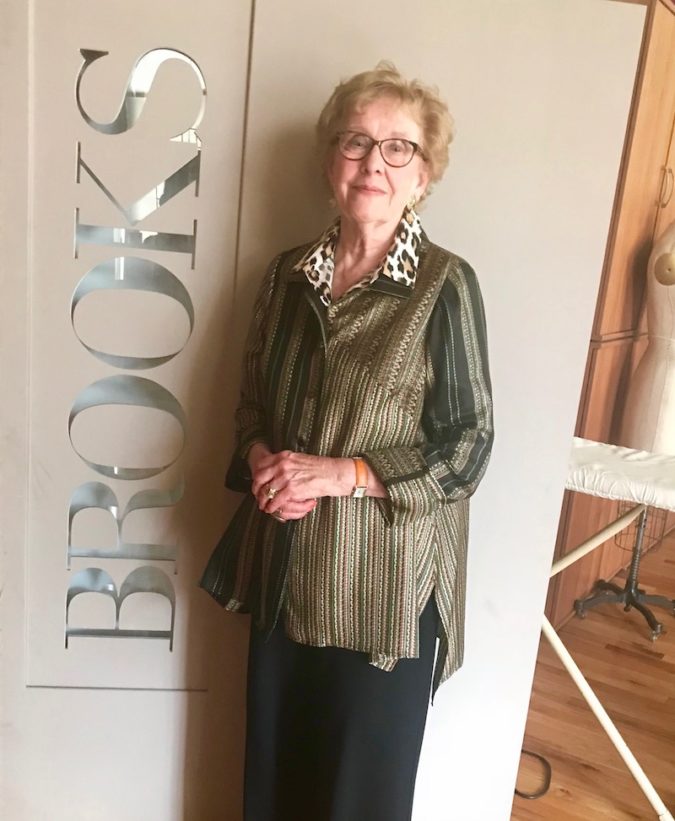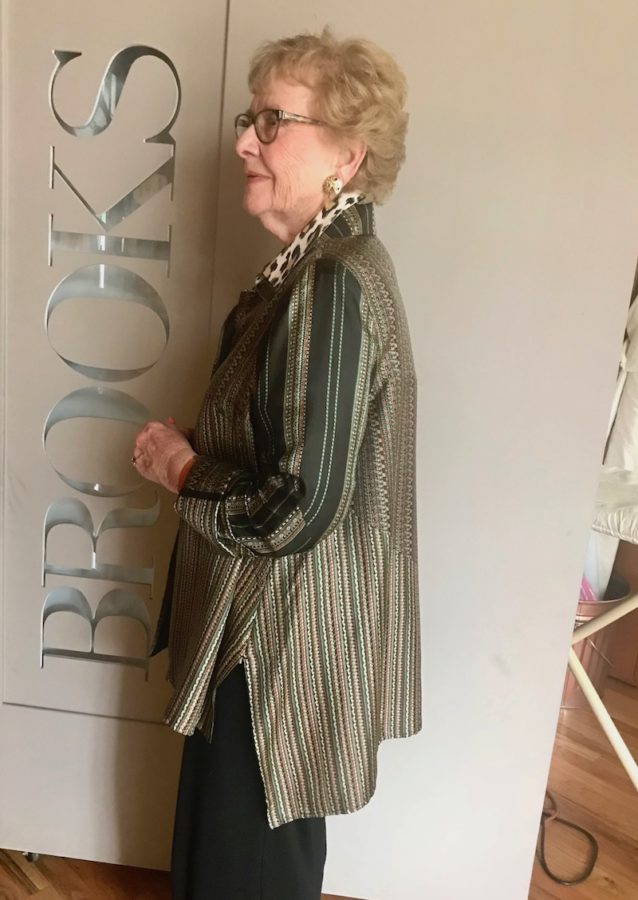 As you can see from these photos, each focal point has a different dimension. I love working with interesting fabrics that create a challenge. This Brooks LTD original design works well with the lightweight silk twill that my client purchased many years ago. In fact, she was ready just to give the fabric away until I suggested I make something out of it. It was a win-win collaboration.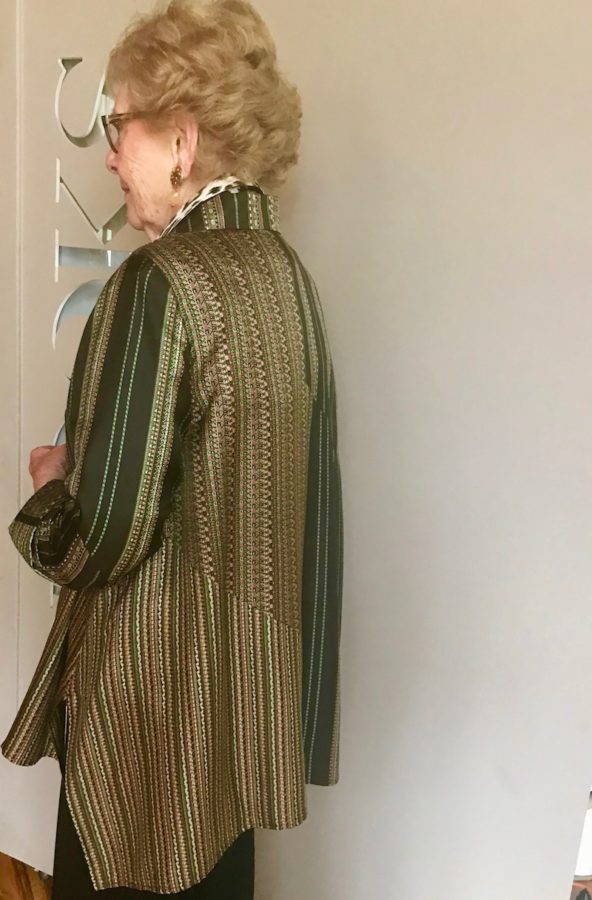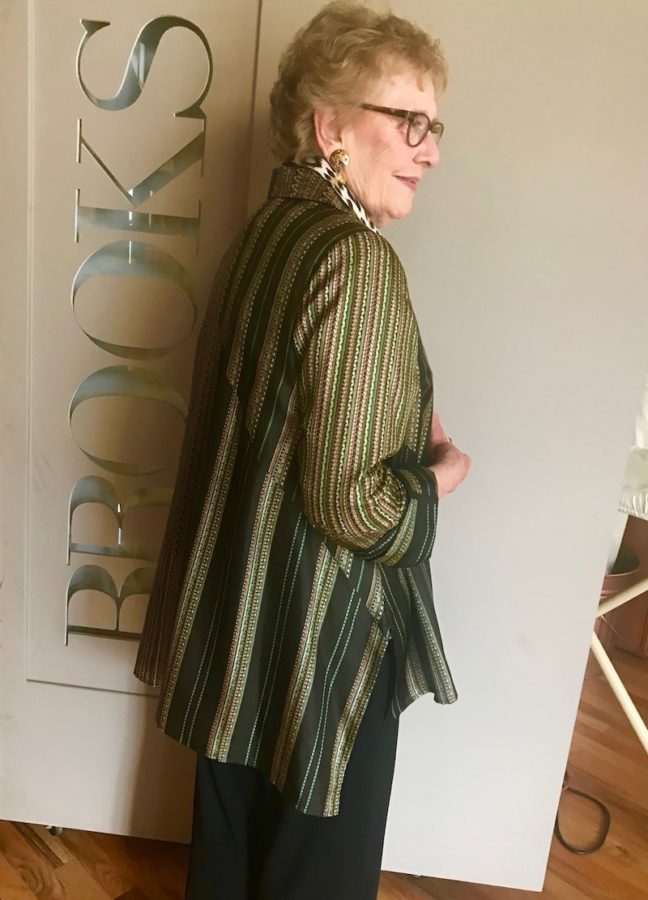 Contact a Custom Fashion Designer in Denver, CO
If you've found a beautiful fabric or textile but aren't sure what to use it for, talk to Brooks LTD. We may be able to collaborate together to transform your unique material into something you can wear and love for years to come. Contact me online or call 303-573-3801.