I'm excited to announce that we've been published! In today's world of social media and many ways of reaching the local community, I am honored to be included in the latest print issue of Cherry Creek Now Magazine, with one of my dress designs featured on the cover!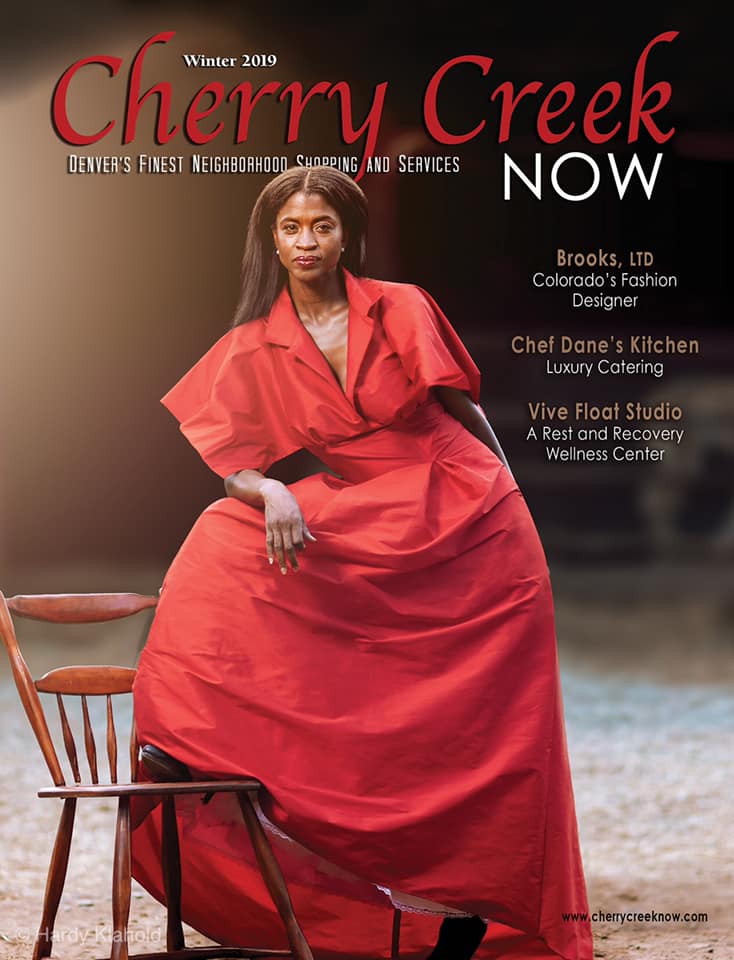 Red Taffeta Shirtwaist Gown with defined waistline and full skirt.
I met the Editor of the magazine, Elizabeth Hamilton, several years ago. We connected with one another, as we both have a love of fashion. Elizabeth has been in the fashion industry for over 20 years and she has been modeling for Donna Baldwin Agency, the largest full service talent agency in Colorado, since 1994. You can read more about her on the magazine's website here.
Between my former retail shop in Cherry Creek North, being a Colorado native, and having a love for animals, I was described as a perfect fit for being featured in Cherry Creek Now Magazine.
The pieces for the photoshoot were all inspired by my belief that women should be able to dress fashionably in the countryside and cityscape. I primarily used fabrics in the designs that can be intermixed and re-combined to create unique looks. Some of my favorite fabrics used in these pieces include crisp taffeta, lycra ponte, laser cut pleather, French lace, and Italian cellophane bonded fabric.
I believe the utilitarian shirtwaist style dress will be a staple in one's wardrobe, so why not make it in a luxurious fabric? The simple sheath and the trendy jumpsuit are pieces to add to your current wardrobe.  Add a baseball cut "truth" jacket over any of these pieces and you can be at a gala or a country outing.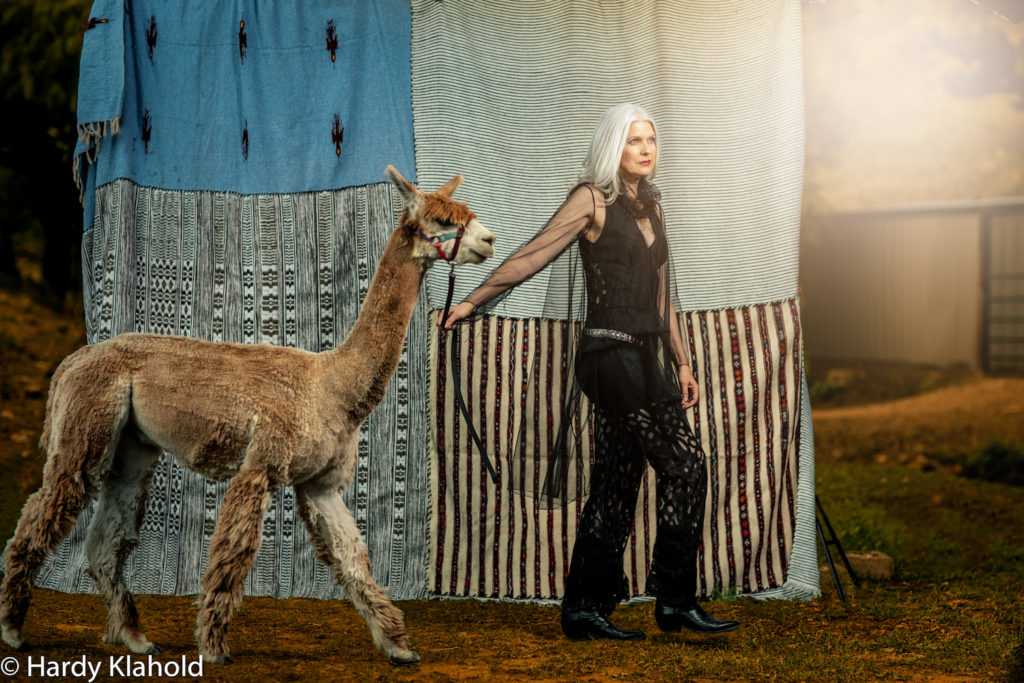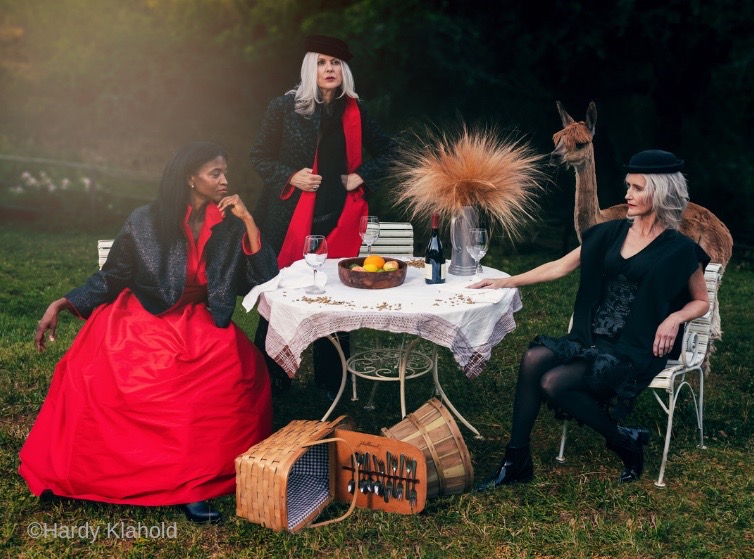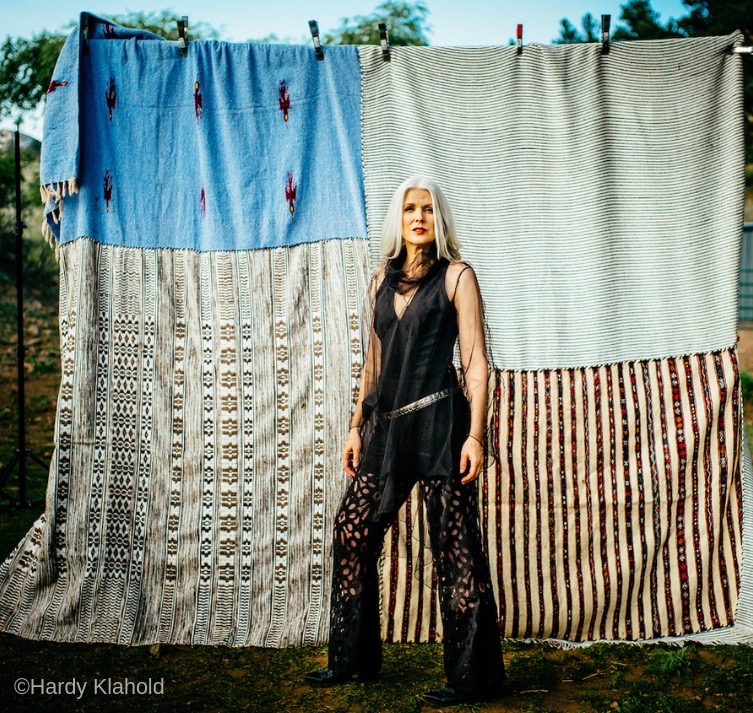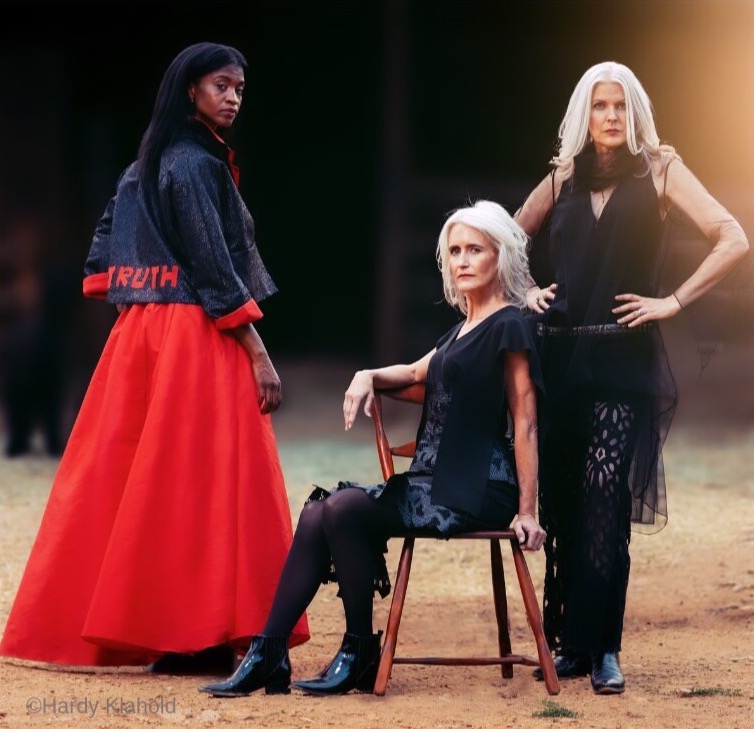 To see the entire Black & Red collection online, visit my Lookbooks page. You can also head on over to see the full spread in the online magazine. 
As always, these shoots take a village. I could not have had a better team to execute this fabulous high fashion spread. Many thanks to:
Stylist: Mary Spicer 
Photographer: Hardy Klahold 
Models: Christine Olyer
Hair: Mark Gallegos 
Makeup: Bethany Joy Geraghty 
Venue:  TAHA Suri Alpaca Ranch