Sarah had initially tried shopping in several bridal dress shops and couldn't find the right style she was looking for, but then she found me! She wanted a wedding dress with a retro feeling, possibly something made of silk shantung with pockets, some lace, and something comfortable.
Sarah's family lives out of town and not here in Denver, so her best friend Katie joined her for the first few consultations. After we talked about her vision for the wedding dress she had in mind, I started researching fabric choices and made a sketch. With my direction, Sarah was happy to help choose the final fabric and the rest was up to me and my creativity.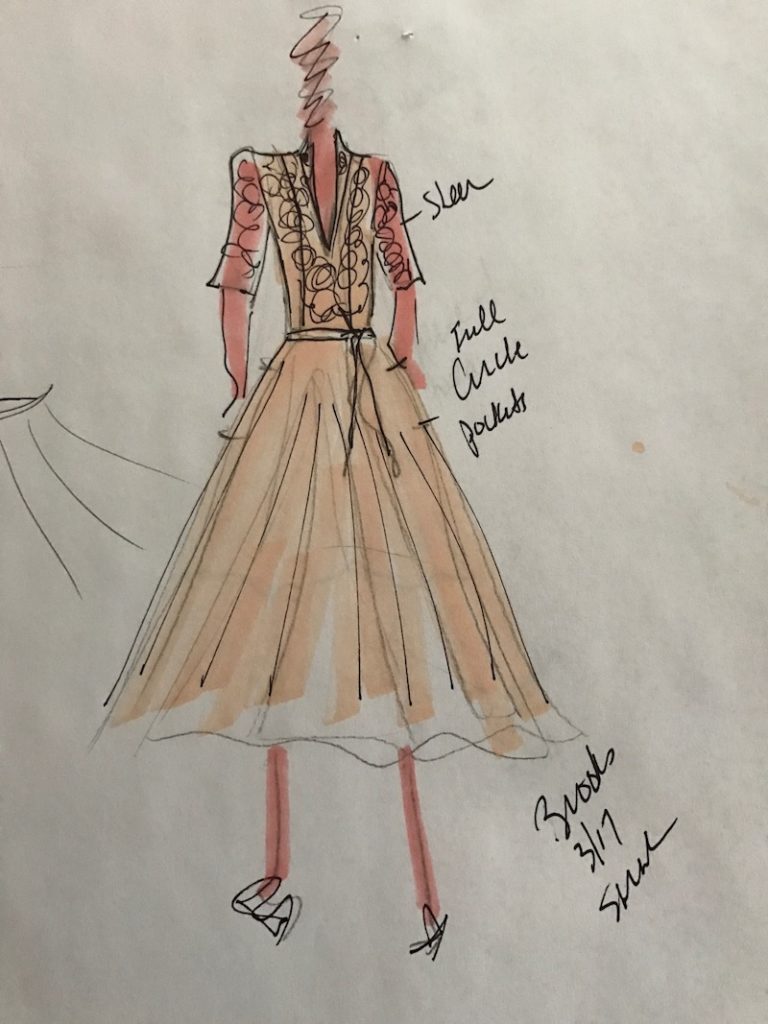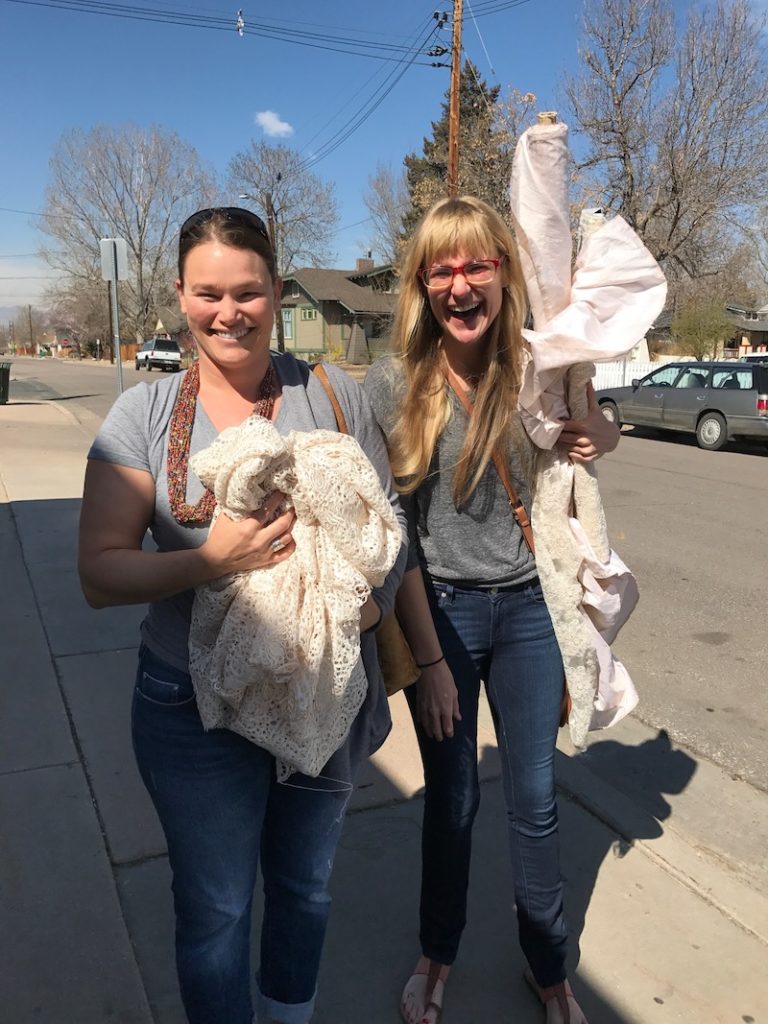 After we nailed down the fabrics and initial designs, we had a few fittings and it all came together when Sarah's blue shoes arrived! As women, we love having that special pair of shoes to complete an ensemble, especially for our wedding day!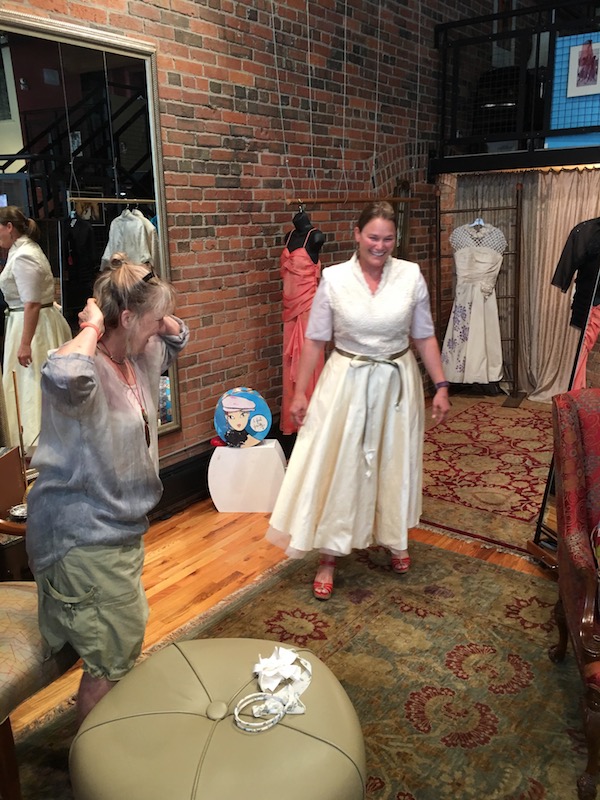 The whole dress design process was fun and as an extra addition to this project was that I had the honor of also creating her bridal accessories! It's not too often that I get the opportunity to complete the whole concept for brides, but Sarah gave me artistic freedom to do it all.
I've had a lot of experience making fascinators and belts and this gave me that same opportunity. Hand stitching is always a relaxing detail that I love to do for my clients.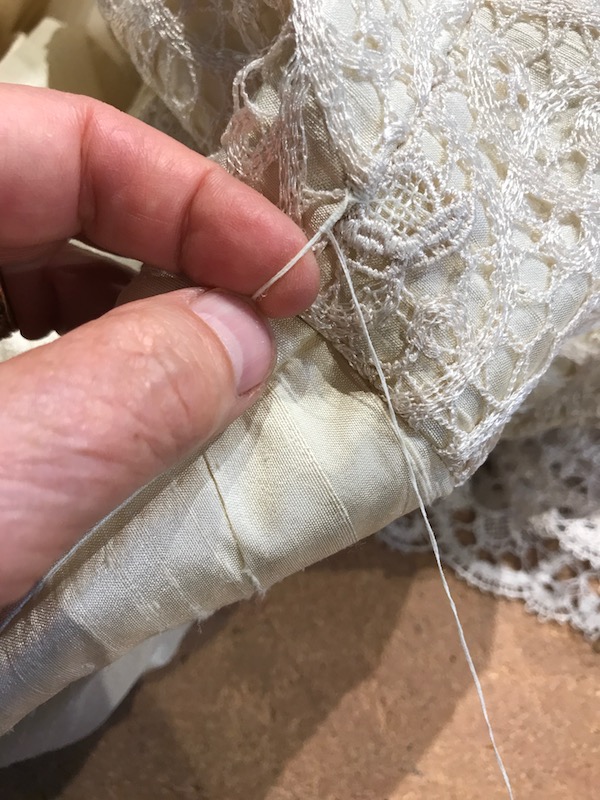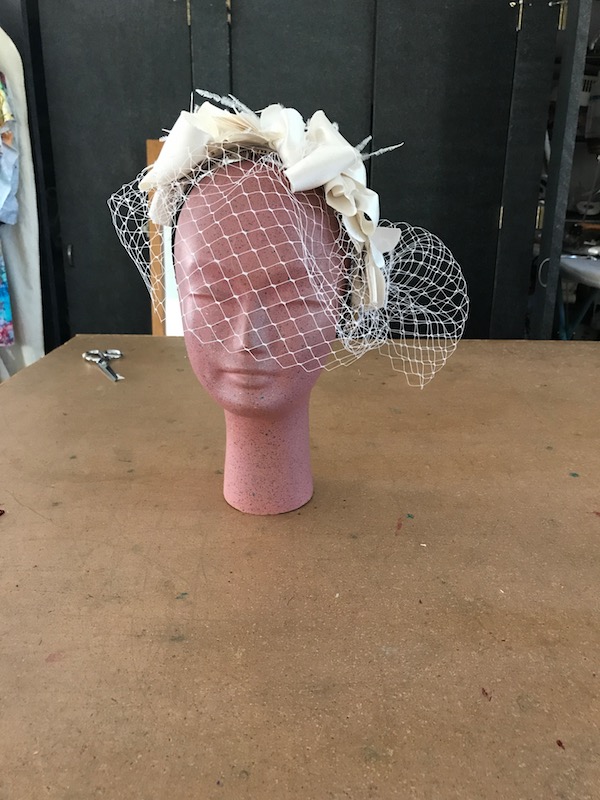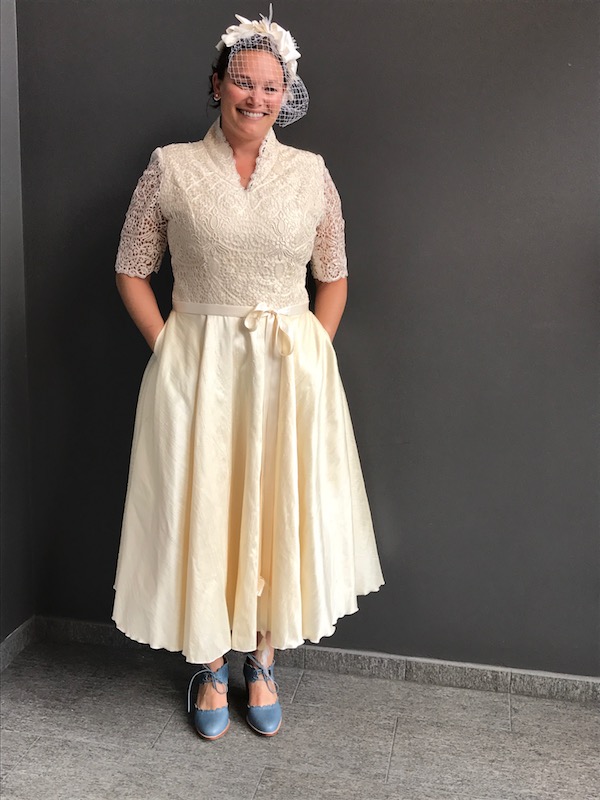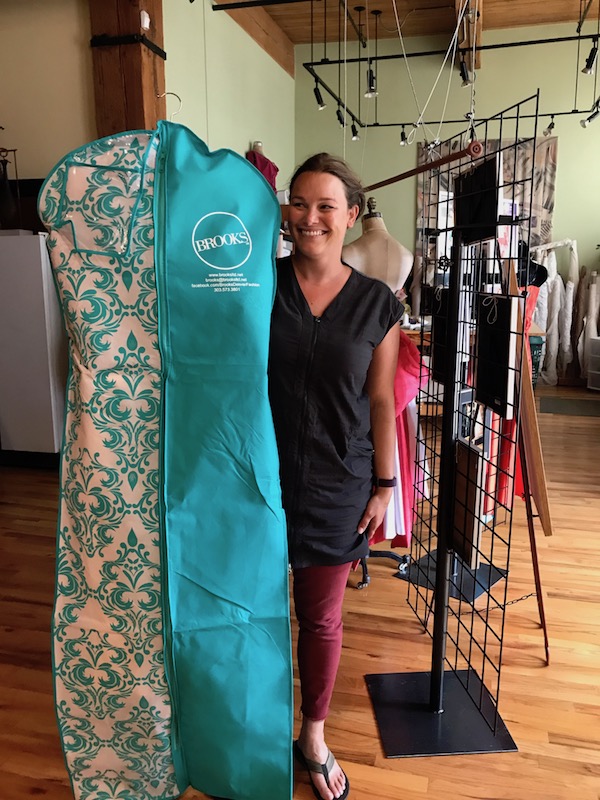 From time to time, clients give me a review on Google. Sarah was no exception and her words were so specific I thought I'd share them with you:
"Brooks designed and created my custom wedding dress! It was such a fun process, she listened to what I initially wanted, and added her expertise and creativity – it all resulted in a one-of-a-kind dress that was vintage-inspired, beautifully crafted, and the fabrics & design were perfect for the occasion – AND it fit like a glove! Brooks included my best friend and I on the process, we met her at the fabric store, and in her fabulous studio multiple times. She also created a custom headpiece with a birdcage veil and a fun belt for the dress. All in all, this was such a great experience – for me, it was 200% better than spending months at bridal shops, never really finding what I wanted. Thank you!"
Below you can see the final bridal look in her wedding day photos, with their celebration at a family cabin (a geodesic dome home) in Presque Isle, Wisconsin!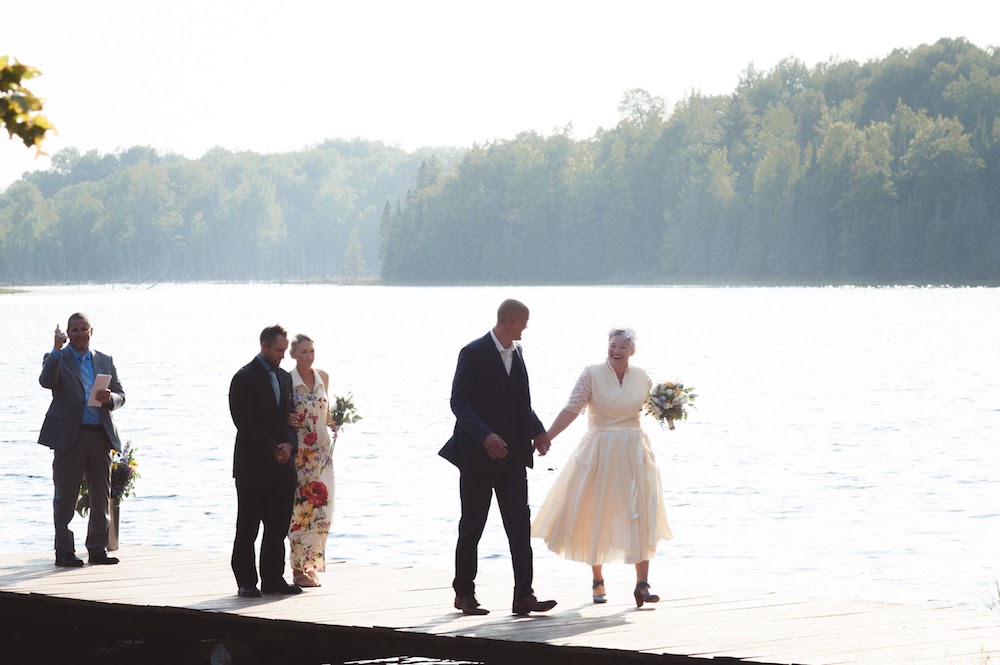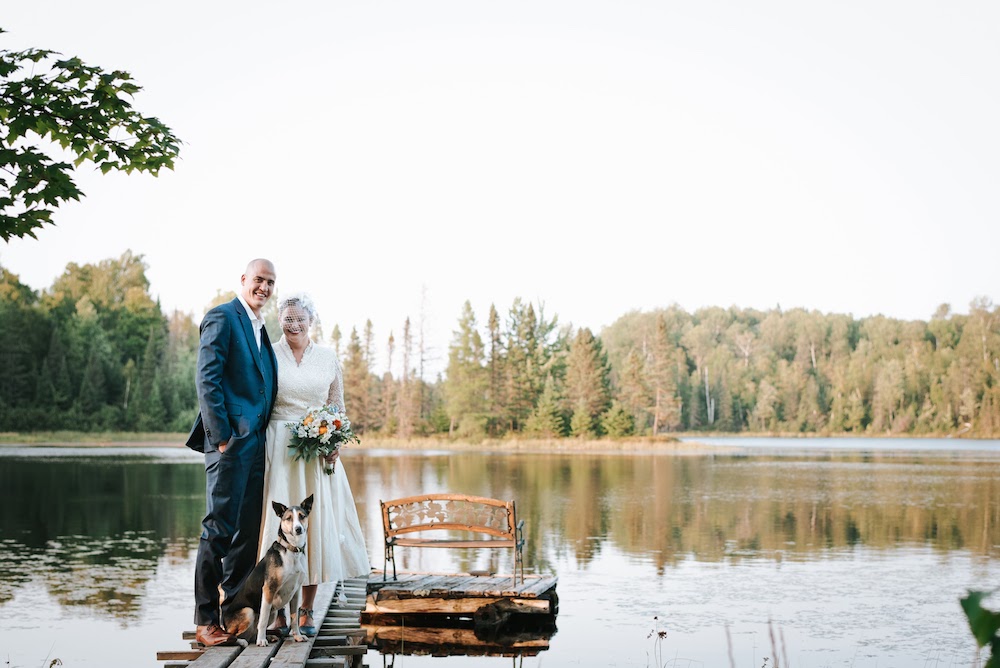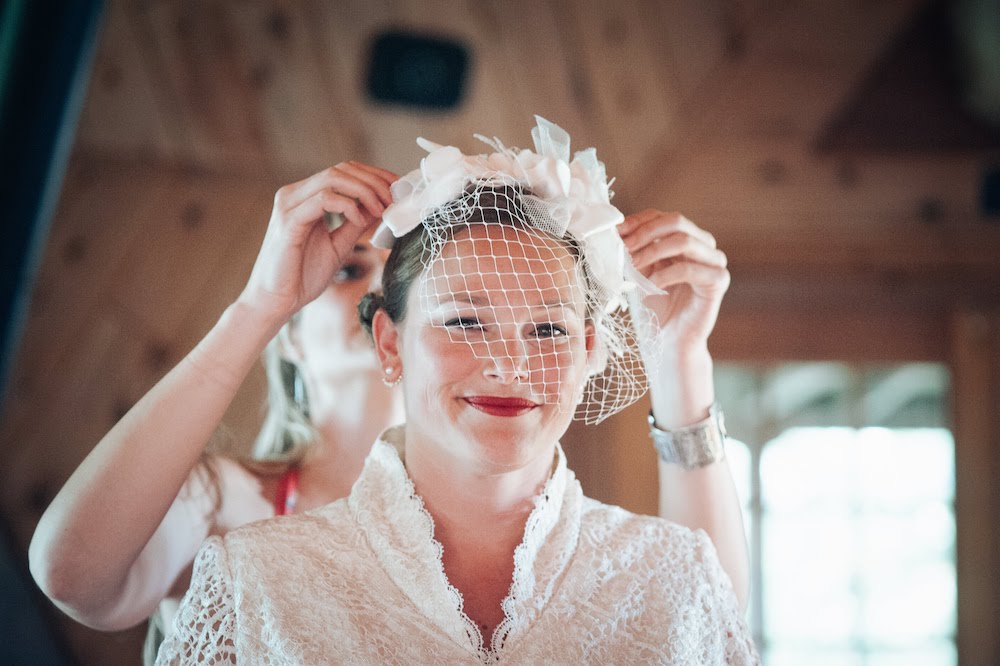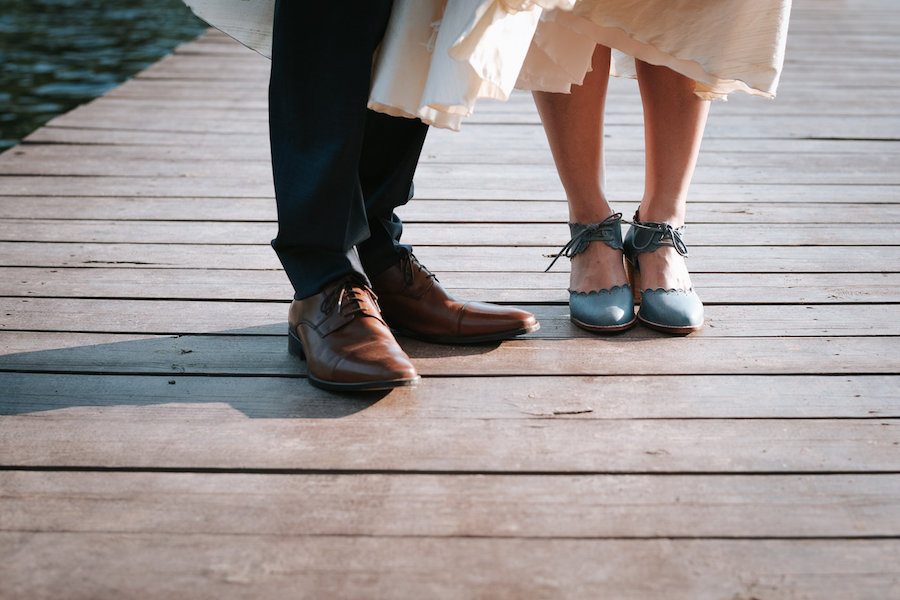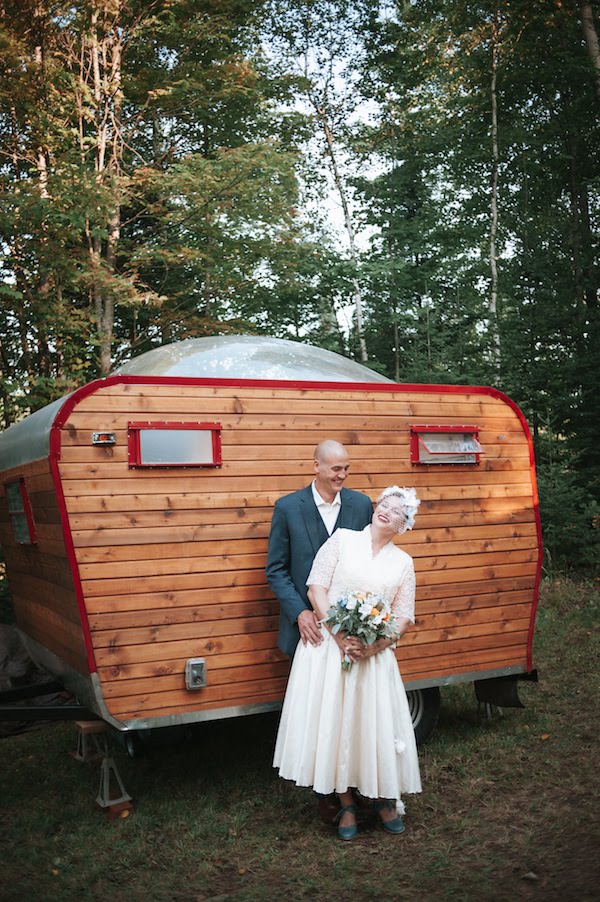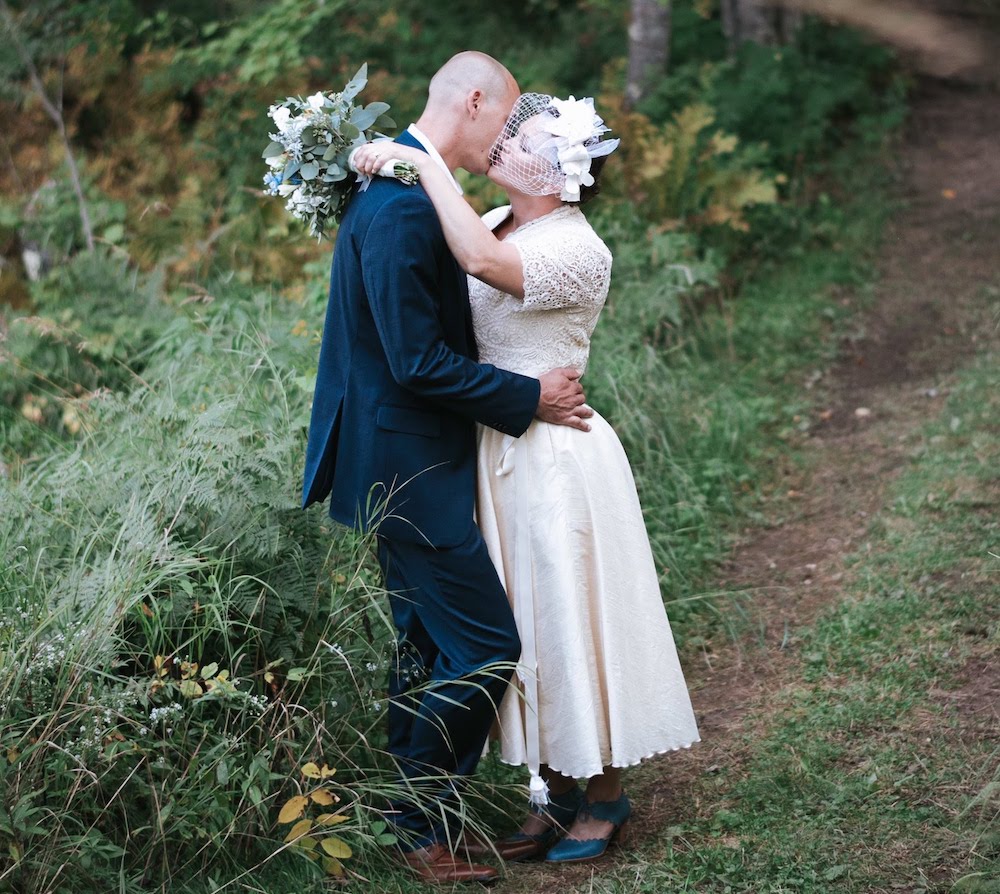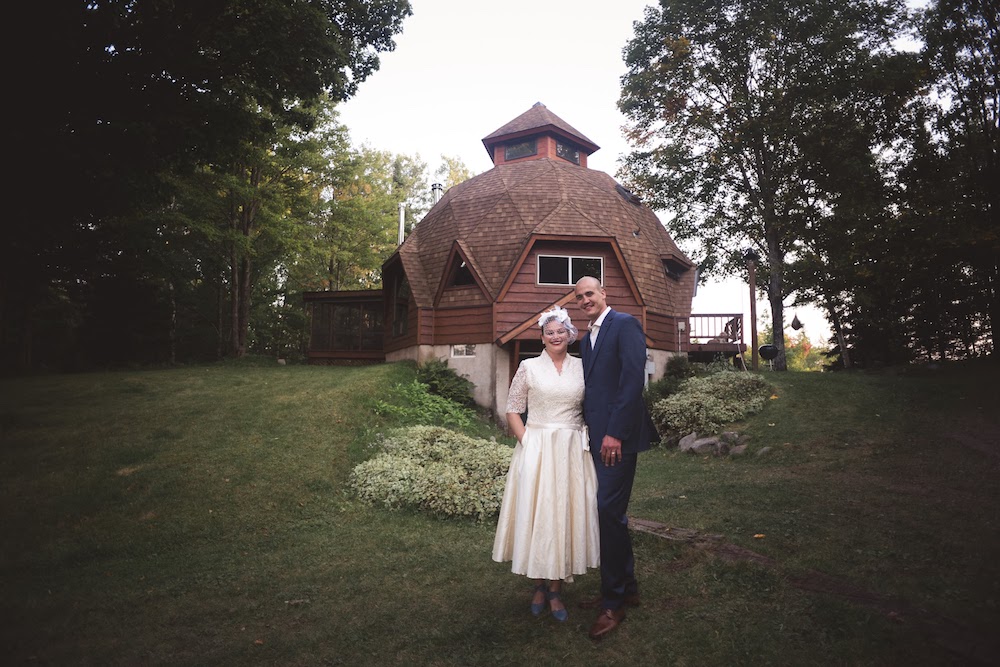 Wedding Photographer: Melissa Grace Photography
Looking for a unique, custom-made bridal gown that's unlike any other?
Sometimes your vision for the big day requires a wedding dress no one else has-a one of a kind.  Reach out to me for a custom wedding dress that fits you and suits your personality perfectly.