It is always my pleasure to create a woman's dream dress for a special occasion, and in this case my client was lucky enough to find the 'right' man later in life. Meet Jody, a mature second-time bride who married her sweetheart earlier this year.
She came to me after looking around for her perfect gown and not finding quite the look she dreamed of elsewhere. She wanted something special that radiated her personality and flattered her figure. The dress would be a short cocktail dress in a decorative tulle fabric with three-dimensional flowers. My vision of this dress could also be worn for a mother of the bride, gala event, cocktail party or any other black-tie social occasion.
When she decided to have me make a custom handmade dress, Jody and her fiancé came to visit to see how the process works. Since they had done their research, they had a vision of some design elements that would work on her figure. We draped several different fabrics over her street wear and she tried on several sample elements in my atelier in downtown Denver. Jody had also ordered two pairs of shoes that she loved, so we had a color palette to start with. It's funny to see what sparks a dress design – shoes in this case!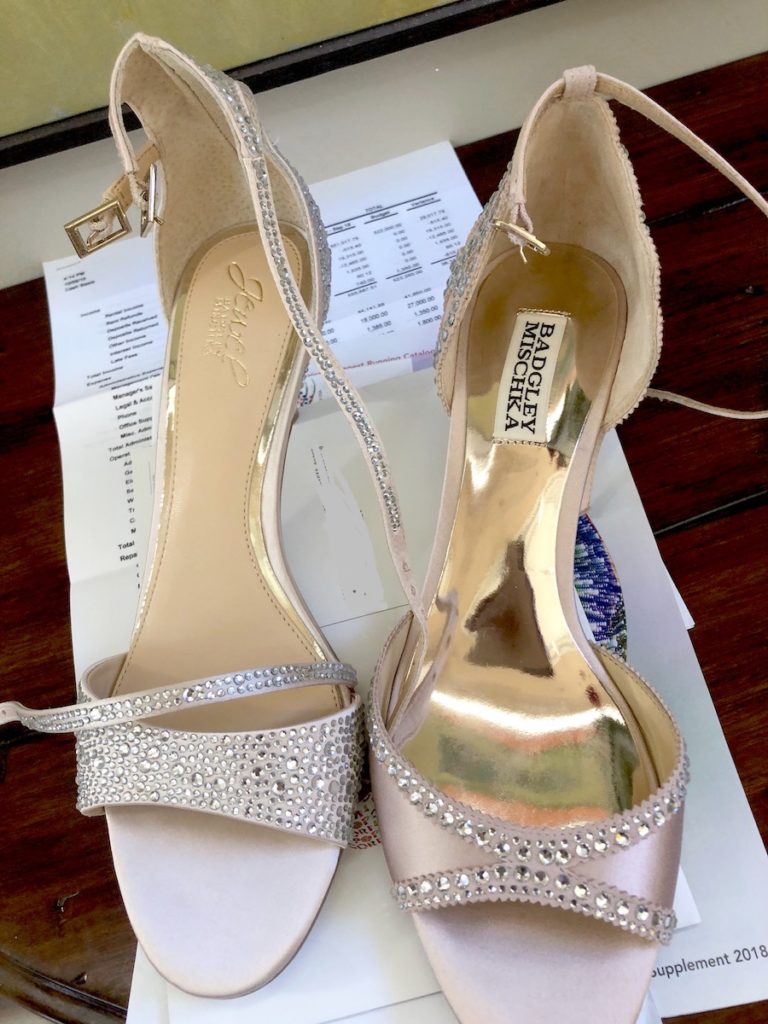 After the first consultation, I had ideas of what would work for her wedding. They came back to look at the drawings and the fabrics I found that might work for the dress. Together we narrowed down the fabric choices to a grey beaded tulle or a pink beaded tulle with three-dimensional flowers. We chose the pink and I was off and running.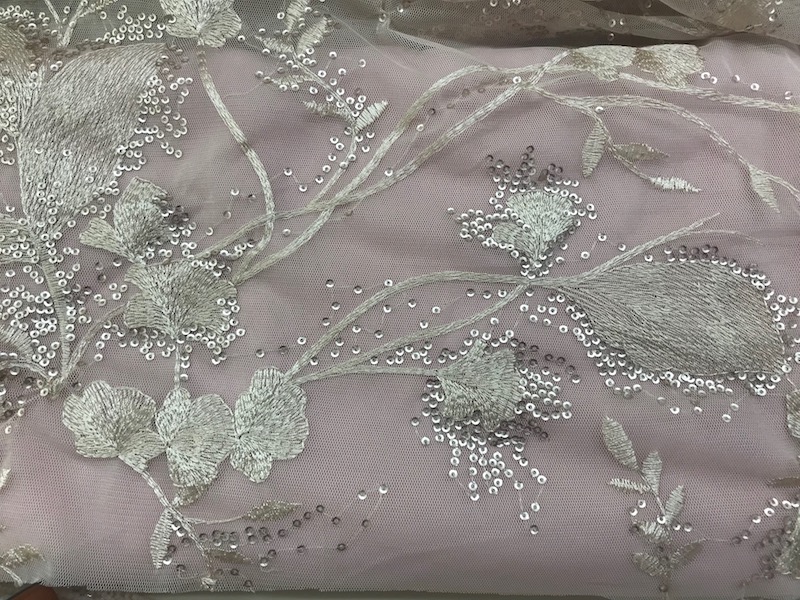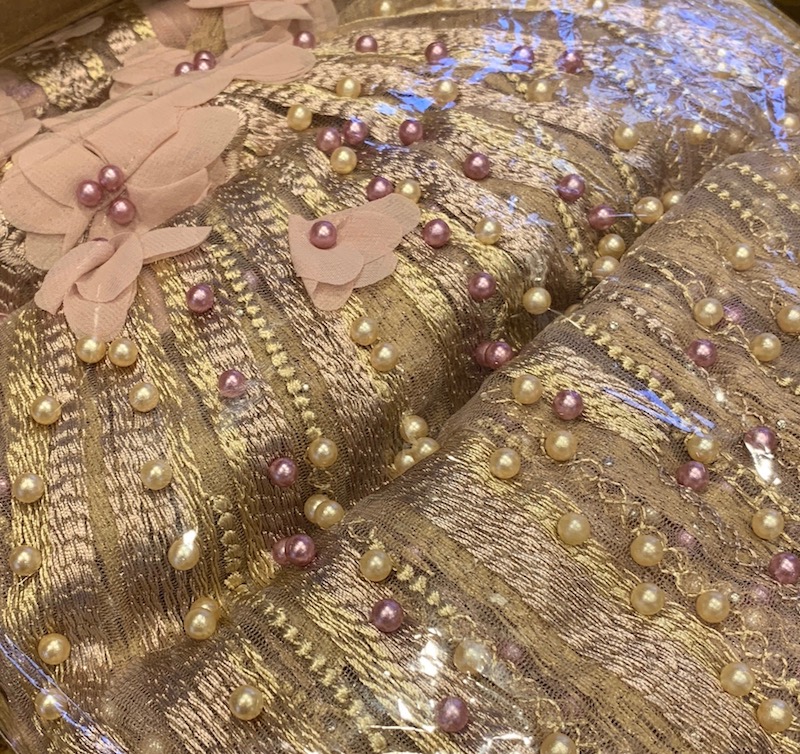 While I waited for the fabric to arrive, I prepared the first fitting of a muslin. We had two fittings of the muslin to get it perfect before I cut into the gorgeous special fabric. Placement of the flowers were very important, so there wasn't any room for error and required special focus and attention to detail to get it right.
I cut apart the carefully executed muslin and used it as the final pattern. In fact, I saved this muslin as Jody and I talked about other dresses for more upcoming events this summer. Fabric and design will change the muslin fit, but we have a start for more options.
Below you will see various photos and views of Jody in her dress at her wedding day. The extended family included many children and young adults, you can see everything was thought out even down to the pink converse shoes. The flowers designed by Newberry Brothers were also exquisite. Everything was soft in pinks, with touches of red roses. Thank you to Joe and Joyce at Studio JK Photography for these great photos.
Congratulations to Jody and Don for their recent marriage! I am honored to have been your couturier for the festive event. You both looked radiant.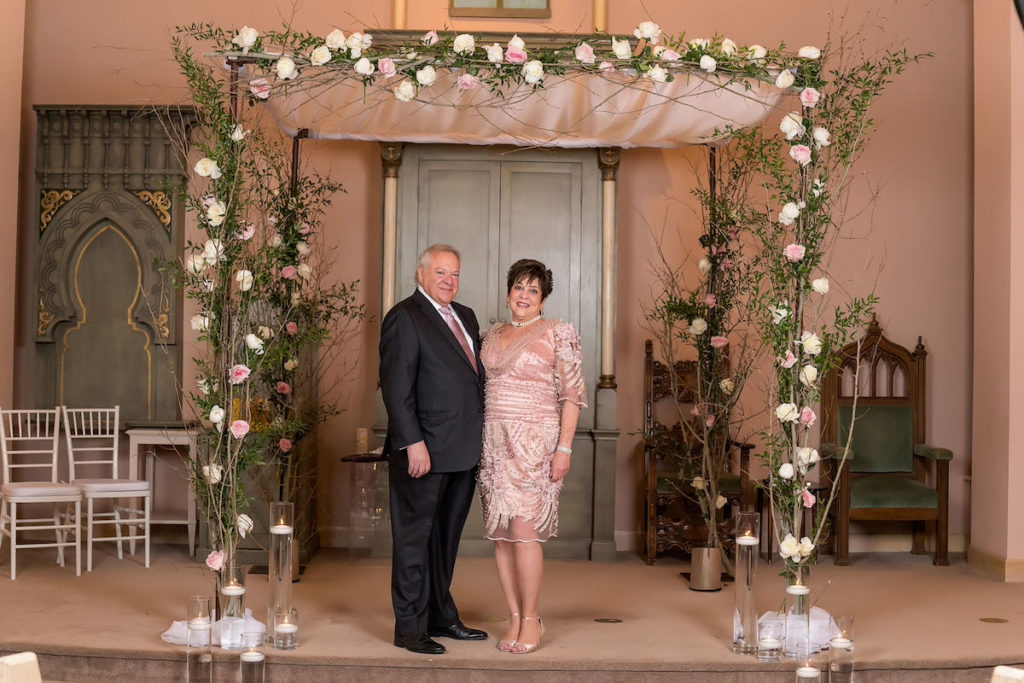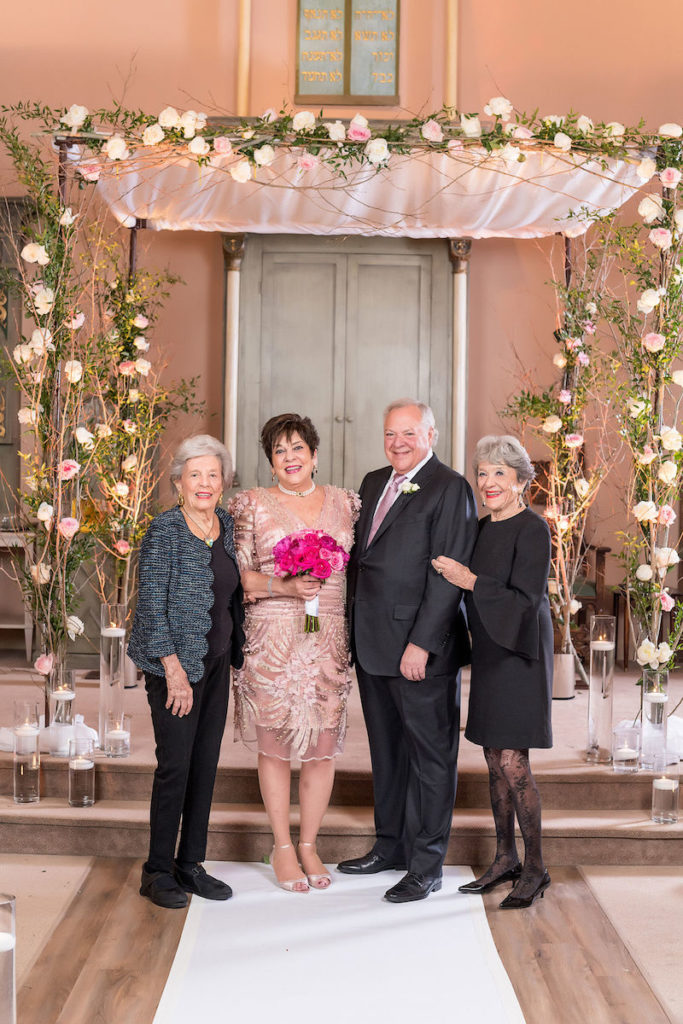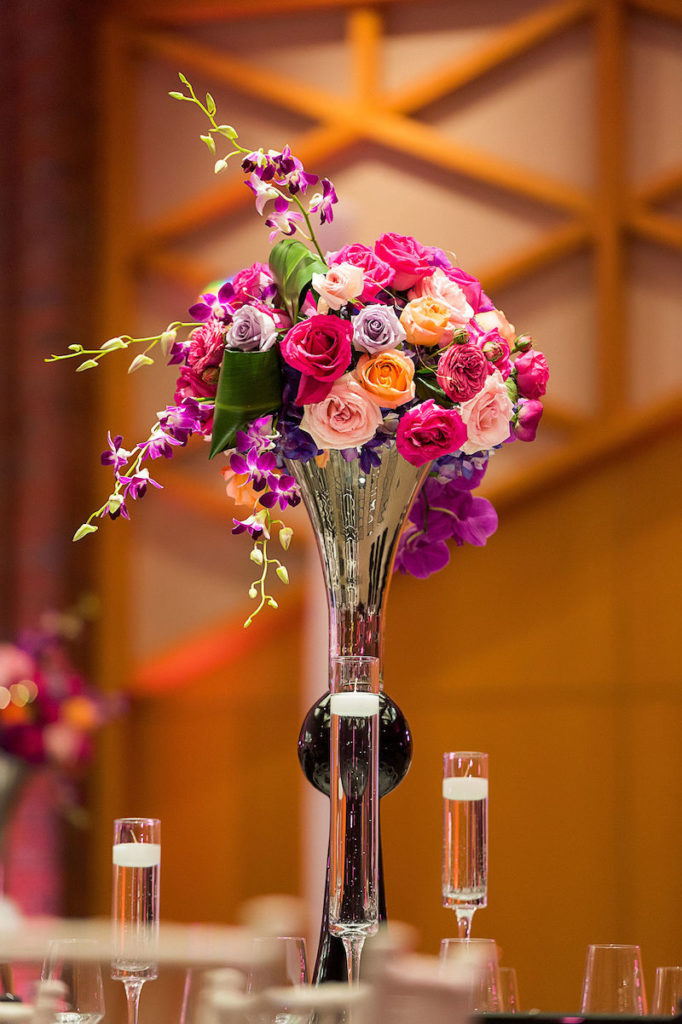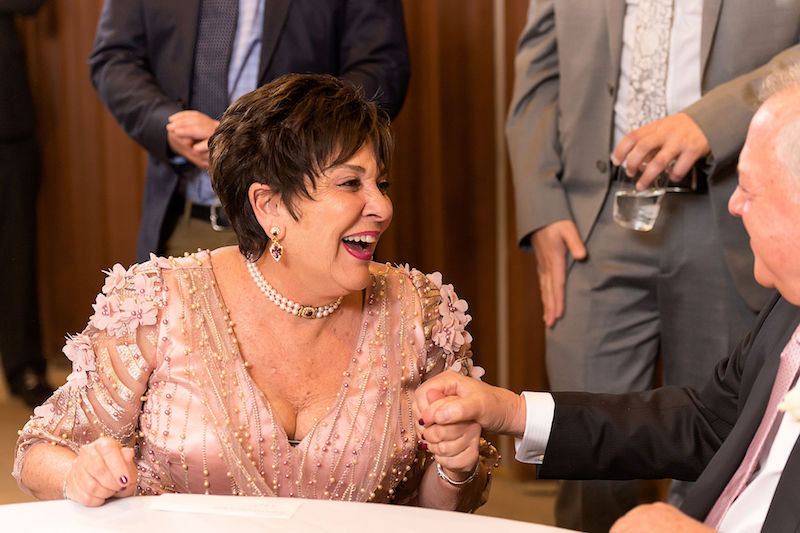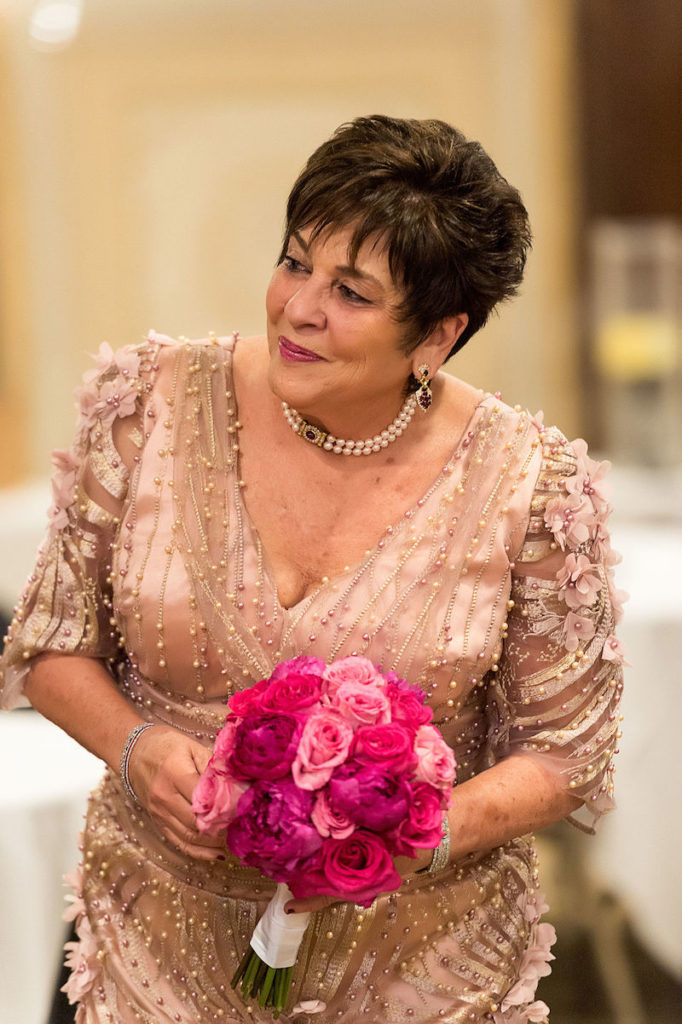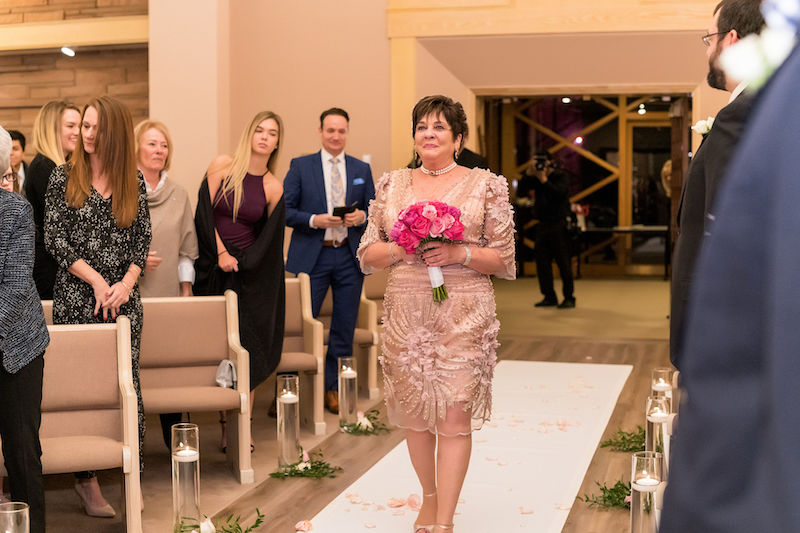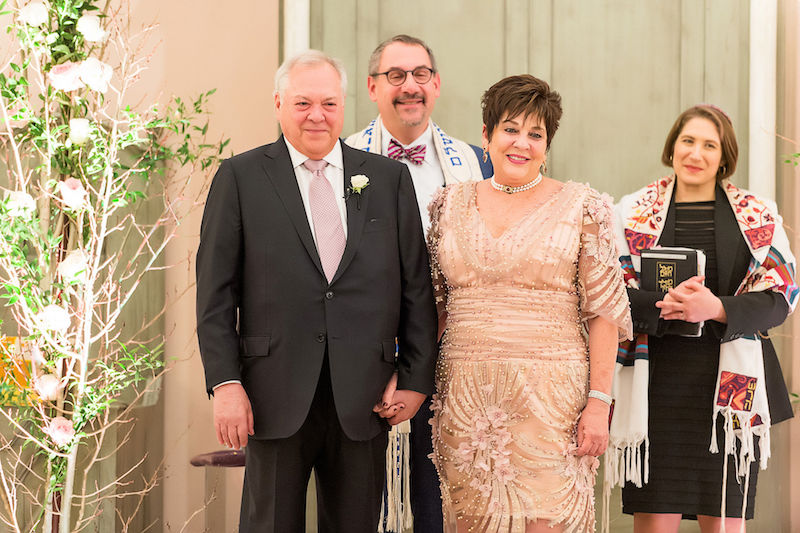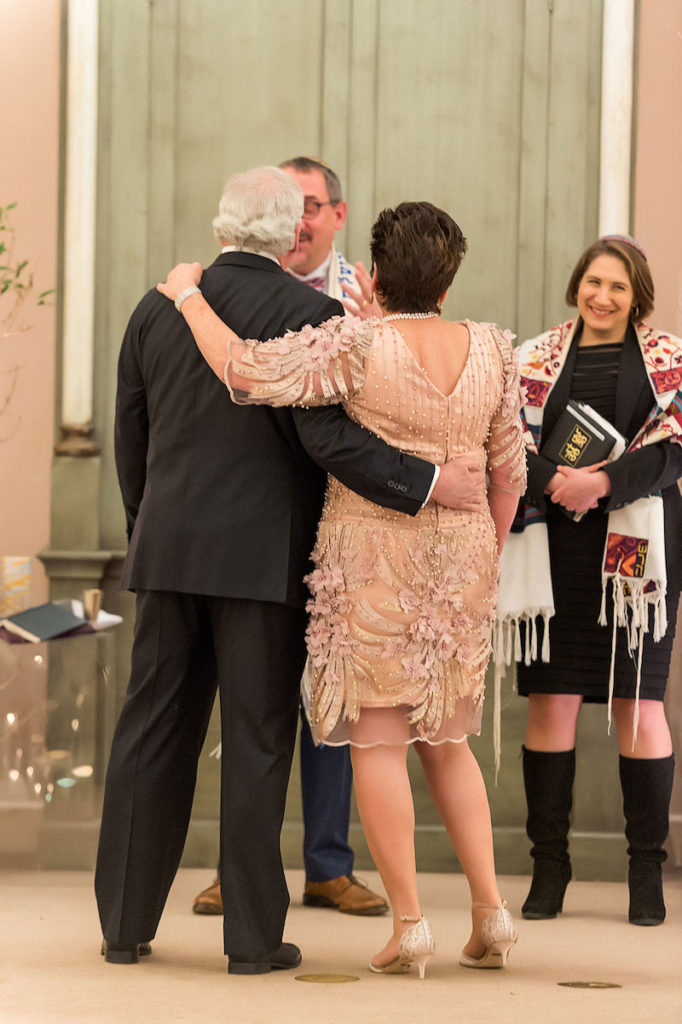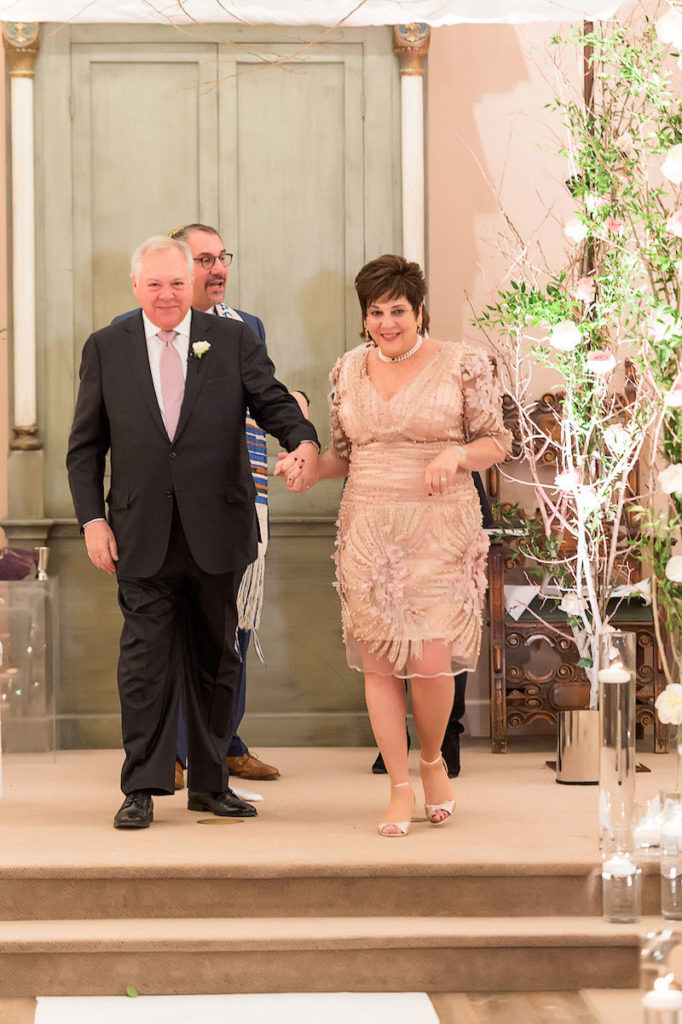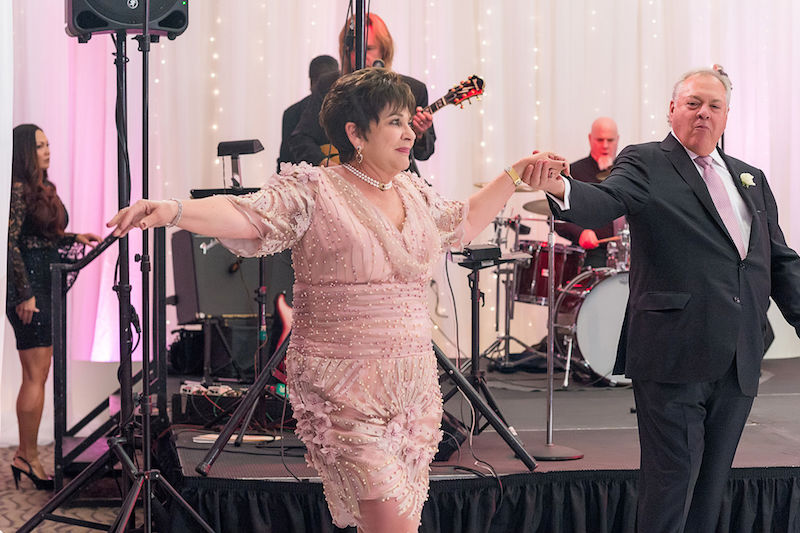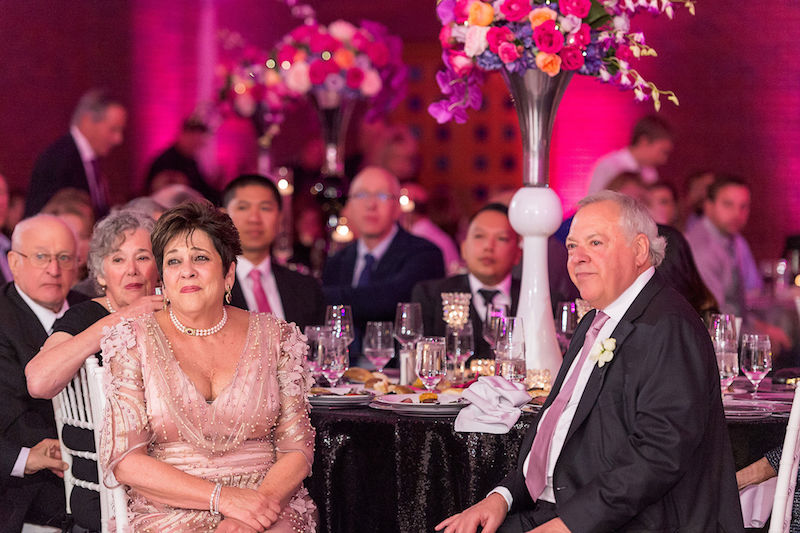 Looking for a unique, handmade wedding dress that's unlike any other?
Sometimes your vision for the big day requires a wedding dress no one else has – one of a kind.  Reach out to me for a custom wedding dress that fits you and suits your personality perfectly.